Penn State Scandal: Why NCAA Death Penalty Is Not the Answer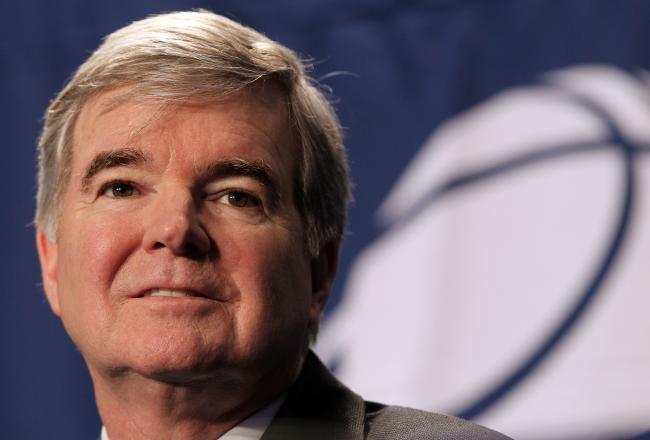 Nick Laham/Getty Images
When the Jerry Sandusky sexual abuse scandal first broke out, I wrote a number of articles roundly condemning not only the former defensive coordinator but the other high-ranking officials at Penn State for their action or inaction in the situation—including Joe Paterno.
Let me be very clear here. My opinion of Joe Paterno and the leaders of Penn State have not changed. I am perhaps more resolved in my position now than I was some eight months ago.
I might offend people by saying this, but I make no apologies for being passionate about the safety of children and what appears to be the cold, callous and calculated effort by Paterno and others to cover up and cover for a sexual predator.
Whatever the motives, Joe Paterno, through his action or inaction, created an environment that enabled Mr. Sandusky to bring boys onto campus into the PSU football facilities and rape them.
I would also like to point something out here. We all have to understand that this was going on for AT LEAST 14 YEARS!
By 1998, Jerry Sandusky was 54 years old. This isn't something that people just develop out of the blue. Jerry Sandusky was with PSU on staff since 1969, and there's no reason for me to at least be open to the idea that this stuff was not going on for some 30 to 40 years—not just 14.
Whether it's 14 years or 40, whether it's two incidents or 200, whether it's a matter of a few people covering it up or a whole community enabling a man to gain so much power—it does not matter as far as I'm concerned.
The debate has shifted to what Penn State should do in response to the Freeh report and the evidence that has come to light. Should the statue of Paterno be torn down? Should his name be removed from the library? Should Penn State football be punished with a post-season ban, loss of scholarships or even the death penalty?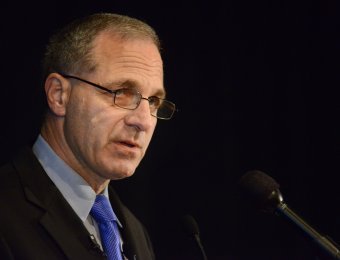 William Thomas Cain/Getty Images
As much as I hate what happened to those boys and as much disdain as I hold for those adults that failed those boys, this is not an NCAA issue.
Take the statue down, wipe out Paterno's wins, take his name off the library; but don't sentence PSU football with the death penalty. What Penn State and the NCAA need to do is cut all ties with Joe Paterno completely and forever.
His legacy is not just tainted, it's destroyed. That statue no longer represents all the good Paterno championed for half a century. It represents a facade created by a man who failed to practice what he preached when it mattered most. It now represents one of the darkest episodes ever associated with an institution of higher learning.
As far as the death penalty goes, this is not a football issue, even though it involves key football figures.
To my knowledge, Jay Paterno is no longer on the PSU staff, and no one associated with the old regime is still in place in Happy Valley. Because of this scandal, Penn State is already at an extreme competitive disadvantage, and there are a lot of good people involved in Penn State football that had absolutely nothing to do with this.
If we want to "punish" the former coach, wipe out his wins, revoke his hall of fame status and wash your hands of him and his now tarnished memory.
Punishing the current players, coaches and staff accomplishes nothing productive. It may satisfy people's "blood thirst" for a while, but no lessons will be learned if PSU's football program is shut down for a couple years. This is an issue for the courts, not the NCAA.
This article is
What is the duplicate article?
Why is this article offensive?
Where is this article plagiarized from?
Why is this article poorly edited?

Penn State Football: Like this team?