Tour De France 2012 Standings: Americans with Best Chances to Win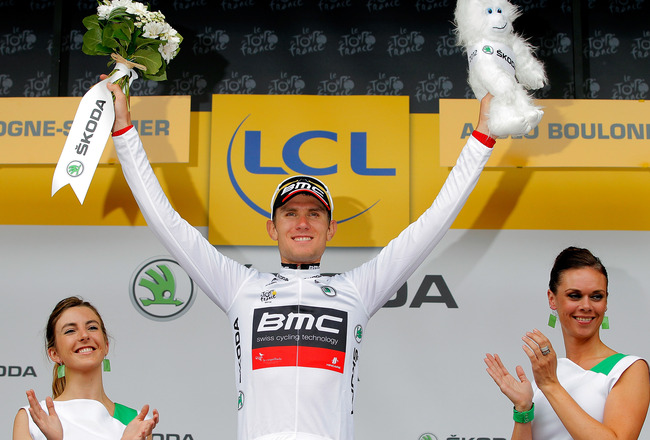 Tejay Van Garderen is the lone American currently in the Top 10.
Doug Pensinger/Getty Images
Stage 12 of the 2012 Tour de France was completed today, and with just eight stages left, there are a few Americans who are in the hunt to win the 2,000-mile-long race.
American cycling veterans like Christopher Horner, Levi Leipheimer and George Hincapie are in contention, but youngster Tejay Van Garderen has the best chance of wearing the yellow jersey on the final day.
Let's take a look at each one of these Americans and their current standing in the 2012 Tour de France.
Christopher Horner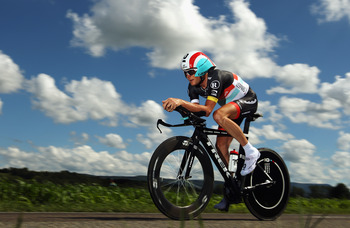 Bryn Lennon/Getty Images
Despite being one of the few 40-year-olds on the Tour, Christopher Horner has held his own thus far. Currently, Horner is in 15th place and is nearly 13 minutes behind the overall leader.
Although making up those 13 minutes is unlikely, it's not impossible with eight full stages left.
Horner is a veteran cyclist who knows what it takes to win major races. Expect him to make a major push toward the front of the standings as we close in on the final stage of the Tour de France.
Levi Leipheimer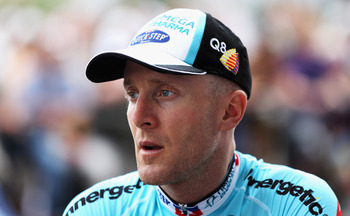 Bryn Lennon/Getty Images
Levi Leipheimer currently stands in 30th place in the Tour de France with more than 30 minutes to make up before the end of the race.
In his career, the 38-year-old has four top-10 finishes in the Tour de France, including a third-place finish in 2007. While he has some significant time to make up, the eight stages remaining may allow Leipheimer to make a climb in the standings.
Another top-10 finish in the Tour de France would be the perfect way to end the Montana native's cycling career.
Tejay Van Garderen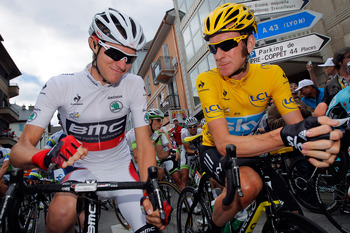 Doug Pensinger/Getty Images
Although his name may suggest otherwise, Tejay Van Garderen is an American from Tacoma, Washington.
At just 23 years old, he's also one of the youngest riders on the Tour. That's why it's so surprising that Van Garderen is currently seventh in the standings, just under seven minutes behind the leader, Bradley Wiggins.
While Van Garderen is the currently the highest-ranked American, the fact that his BMC teammate, Cadel Evans (pictured above), is ranked above him will hurt his overall chances. As Craig Christopher points out in his Bleacher Report article, young riders like Van Garderen are there to aid veteran team leaders such as Evans in any way necessary.
This is the way of professional cycling and something all young riders must go through. Nevertheless, Van Garderen is currently the leader for the young rider classification, hence the white jersey in the picture above. If the 23-year-old were to win that award, he would be the first American in 26 years to do so.
Keep Reading