Ask Andrea: The AFC North Mailbag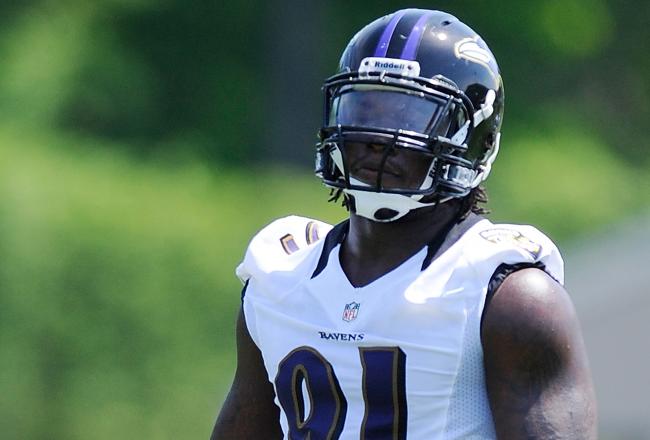 Can Courtney Upshaw win himself a full-time starting job if he performs well this season?
Patrick McDermott/Getty Images
It's Friday, and that means a number of things, including the return of the Ask Andrea AFC North Mailbag. We have six questions to answer this week, about all four teams in the division.
If you want to submit a question to the Mailbag, be sure to follow me on Twitter. There's a convenient button to do just that at the bottom of the page.
First, we'll open with two questions concerning the AFC North's biggest news of the week: the Cleveland Browns picking up wide receiver Josh Gordon in the supplemental draft.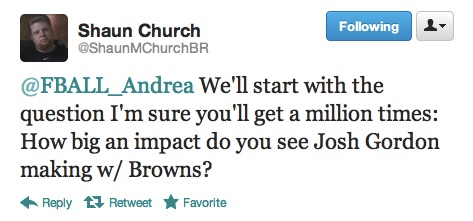 Shaun, I think that Gordon is going to make a major impact for the Browns, though it may take more than his rookie season for that to happen. Gordon has a tremendous amount of upside and talent, though he is a bit of a raw route runner, which could stymie his production this year as he learns the Browns' relatively complex West Coast system.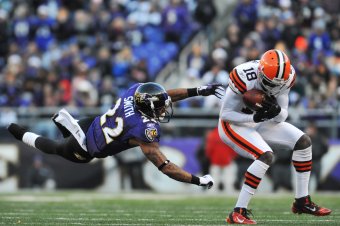 The addition of Josh Gordon likely means "see you later" for Carlton Mitchell.
Larry French/Getty Images
Yes, Gordon's had only one year of high-level college production, but so have a lot of other rookie receivers, this year and seasons past. There are some who believe he could surpass Greg Little as the Browns' top receiver in a year's time, and that's certainly quite possible. The Browns absolutely needed a receiver with Gordon's profile, and it was a smart move that they snagged him on Thursday.
As for your question, Roger, I think Carlton Mitchell's time with the Browns is all but done now that they have Gordon. Mitchell has caught just three passes in his two seasons in Cleveland and hasn't developed in the way the Browns had hoped.
Cleveland will keep five or six receivers on its active roster this year, with those spots likely going to Greg Little, Josh Cribbs, Josh Gordon, Travis Benjamin, Mohamed Massaquoi and either Jordan Norwood or Josh Cooper. Massaquoi's roster spot isn't exactly safe either, but I think Mitchell has been the more disappointing of the two and thus the most likely to be cut.

Ahmad, I honestly don't know. This is actually something I discussed earlier this week on the F*BALL NFL Podcast (shameless plug, yes).
On the one hand, Ed Reed doesn't need to show up for camp. At 33 years old and entering his 11th season in the NFL, the future Pro Bowler knows how to be ready for the regular season, and for him, that doesn't necessarily involve training camp. Reed has a job to do, one that he does exceptionally well, and showing up to camp may actually harm him more than it helps him.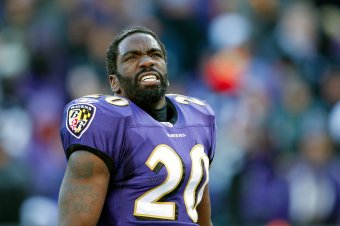 Ed Reed: A mystery wrapped in an enigma who will someday be wrapped in a gold Hall of Fame jacket.
Rob Carr/Getty Images
Reed had hip surgery a few seasons back, and at his age and playing such a physically demanding position, there's no reason for him to risk any kind of injury or take on any extra wear-and-tear that comes from camp and from playing in preseason games.
Further, I am not entirely convinced that Reed has made a decision about retirement. Walking away from the game is something he's been mulling for a while now if his multiple public comments regarding the topic are to be believed, and I think he's weighing whether playing this year or retiring serves his family and future better.
Then there's also the contract issue. This is a contract year for Reed, and if he returns to the field, he'd like to do it with some sense of long-term security. The Ravens, however, are nearly broke (they have around $600,000 left in cap space to work with) and need to pay running back Ray Rice and quarterback Joe Flacco before Reed. He'll have to realize that, if he's to get a new contract, it won't be until 2013.
Ultimately, whether Reed plays or if he does or does not get a new contract, I wouldn't be surprised if he sits out camp. But there are so many unknowns in this case that I cannot predict for certain just what he's going to do.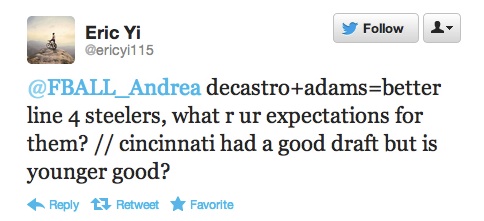 Ah, a double question! Thanks, Eric. As for your first question, regarding the Steelers' offensive line, I think the addition of both David DeCastro and Mike Adams will help them immensely. The Steelers need two things out of their offensive line: better overall play and fewer injuries. While the latter is hard to predict, it can at least be planned for, and the former can certainly be addressed.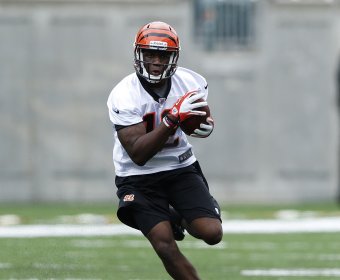 Mohamed Sanu is just one example of the influx of youth on the Bengals' roster.
Joe Robbins/Getty Images
My expectations for DeCastro and Adams are that they will both be starters this year and will help the Steelers have a more complete, consistent offensive line. They'll aid the run game and help keep Ben Roethlisberger upright in the pocket. It's going to be a better offensive line in Pittsburgh this year, and thus a better, more productive offense (especially in the red zone) will result.
As for your second question, yes, I do think that younger is better in Cincinnati. Now, I think that how young the Bengals have skewed, particularly on offense, could be a liability for a number of other teams around the league, but for Cincinnati, it works.
The Bengals showed last year that a young quarterback and a young receiver can be an effective duo, even in a lockout year. They've continued along that path this year, bringing on Mohamed Sanu and Marvin Jones in the draft and giving more first-team reps to second-year receivers Armon Binns and Ryan Whalen.
This is a team that plans to grow together and is built with the long-term in mind. That's the way to distinguish yourself in a division like the AFC North, which has been consistently dominated by the Ravens and the Steelers.
There may be a bit of steeper learning curve this year that could result in a bit of early-season regression for Cincinnati's offense, but the infusion of youth they've made—on both sides of the ball, really—should serve them well this year and for seasons to come.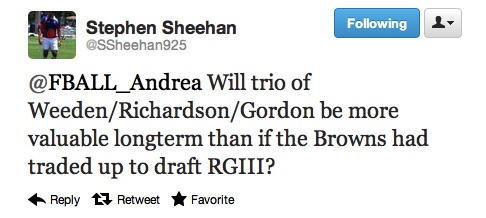 Absolutely, Stephen. If the Browns had successfully landed Robert Griffin III, they wouldn't have Trent Richardson, they obviously wouldn't have Brandon Weeden, they potentially wouldn't have had a second-round pick to barter for Josh Gordon's services in the supplemental draft, and they may not have been able to pick up Mitchell Schwartz.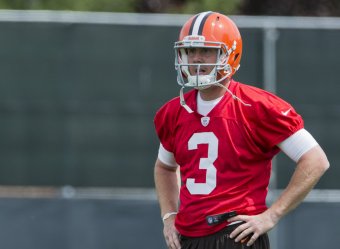 For the Browns' purposes, Weeden > RG3.
Jason Miller/Getty Images
So, here's what RG3 would have to work with: Whatever running back the Browns could grab in the third round of the draft (or perhaps, Cedric Benson picked up in free agency), a right tackle with a million question marks and the same receiving corps as last year to throw to.
That wouldn't have put Griffin or the Browns in any position to succeed, and they'd be hard-pressed to improve via the 2013 draft after giving up so many picks and the dearth of big-play receivers likely to be available in next year's class.
The best that could have been hoped for out of the Griffin-led Browns wouldn't come until 2014, and if that were the case, it would likely be without Tom Heckert and Mike Holmgren, who'd be run out of town for giving up so much for a player of Griffin's caliber without providing him tools to succeed.
Cleveland is infinitely better off with an offense backboned by Weeden, Richardson and Gordon than one that includes Griffin but little else.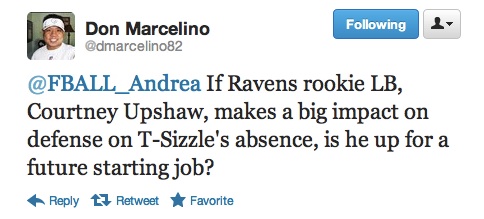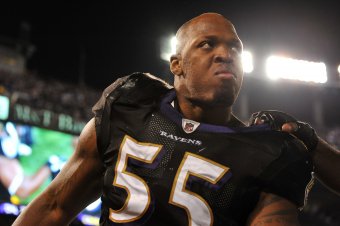 Terrell Suggs' injury opens a window of opportunity for Courtney Upshaw.
Larry French/Getty Images
There's little doubt in my mind that the Ravens picked up Courtney Upshaw with the intent that he'd soon be a starting linebacker, Don. I don't think they banked on him having to get so much playing time in his rookie season, but he should be up to the challenge posed by the team losing Terrell Suggs for at least part of the upcoming season.
Upshaw can play inside or outside, and he'll likely spend more time lined up on the outside this year in the spot once held by the run-stopping Jarret Johnson rather than Suggs' (that will likely go to Paul Kruger).
Granted, nothing is a given in the NFL, and even early second-round picks like Upshaw are known to not pan out. But the Ravens have enough confidence in Upshaw to put him in their starting rotation this year, which bodes well for his chances to be a real, full-time starter in the future.
That's it for this week! Enjoy your weekend, and I will be back for yet another AFC North Mailbag, as always, next Friday.
This article is
What is the duplicate article?
Why is this article offensive?
Where is this article plagiarized from?
Why is this article poorly edited?