Carolina Panthers' Star QB Cam Newton Catches Criticism for Autograph Charge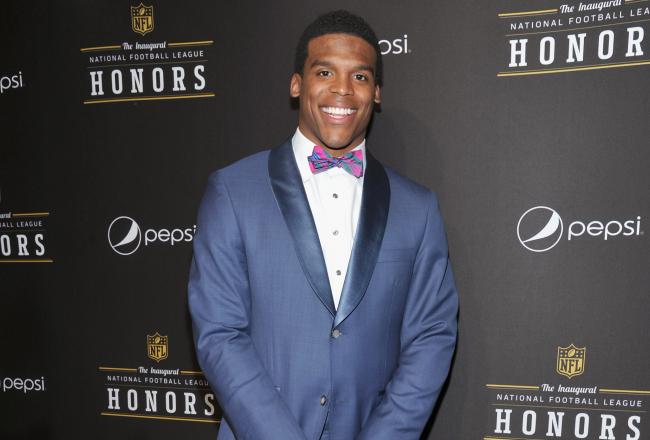 Mike Coppola/Getty Images
Cam Newton charges for autographs, much like athletes before him and superstars who are to come.
Yet, news that he is sitting down and taking money for placing his name on paraphernalia is causing quite the stir around the Internet. It's time to practice the muscles around the eye to make sure they roll properly.
Scott Fowler of The Charlotte Observer reports Newton was at a local mall recently and had the audacity to charge for his signature.
You see, Newton is signed to GT Sports Marketing, a company that runs many of these signing events that offer autograph enthusiasts the opportunity to get a guaranteed signature.
For the budding superstar, a signature will cost you $125 for a signed photo, $150 for his name on a football and $175 for a signed jersey, along with an extra $50 for putting a simple message with the signature.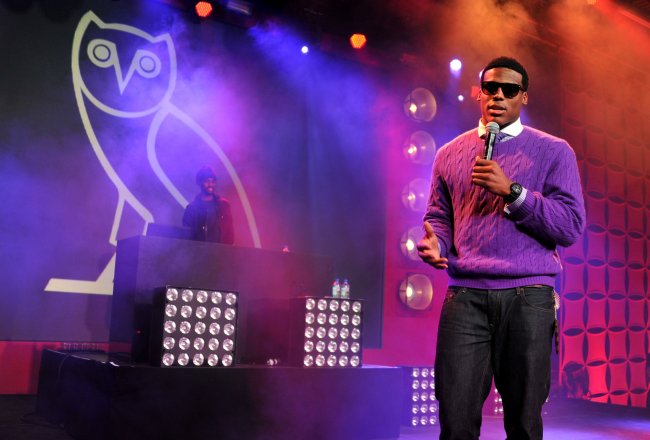 Theo Wargo/Getty Images
Fowler gives the quarterback grief for charging in his new hometown, something that should be left for other cities. I guess I can see the argument if I squint hard enough.
Similar arguments can be had on Twitter. This fan, for example, is taken back by pure shock.
Wow really Cam Newton ??? Charging little kids over 100$ for an autograph Smfh that's just wrong

— Brett Maher (@B_Maher845) July 13, 2012
I know how many of you feel. It takes a lot of gall to charge when you are already making millions. But Newton is hardly the first to do it.
Even Fowler covers this in his report: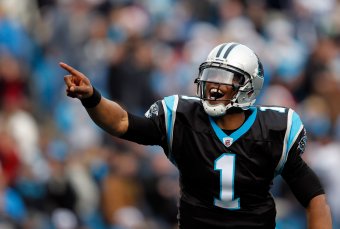 Streeter Lecka/Getty Images
What the memorabilia people are selling Saturday is guaranteed access, and it's a common thing to do in the sports world. Peyton Manning and Drew Brees are among the hundreds of athletes who do occasional signings, for instance, and both of their signatures are more expensive.
Yeah, but what about the little kids who can't afford this exorbitant fee? Fowler answers that as well:
And to be clear, this doesn't mean Newton will stop signing free autographs. He already signs free ones, by the thousands. That most notably occurs at the Panthers' training camp in Spartanburg, where he's frequently the last player to leave the field so he can accommodate more fans. He also signs for free at other various charitable events, at youth speaking engagements – he did yet another one Wednesday at Ardrey Kell High – and on merchandise donated to charity. All that will continue.
Should Cam Newton charge?
Again, I see what Fowler means by giving the Carolina fans a free pass, but my issue is more with fans across the nation who take Newton to task for charging.
Remember, he is setting aside his precious time to accommodate sports geeks who have the money and time to get a signature they will hang in their rooms—or consider selling themselves.
And really, autographs and signatures are best left for the kids. I have no room for pain in my heart for adults who consider a signature from another grown man to be a must-have.
Give Newton a break.
Follow me on Twitter and make your day.
This article is
What is the duplicate article?
Why is this article offensive?
Where is this article plagiarized from?
Why is this article poorly edited?