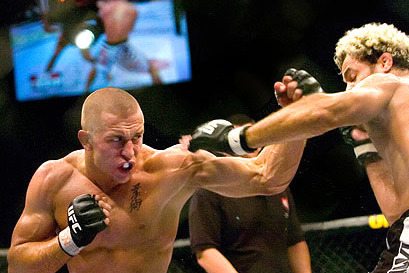 Fans have been eagerly awaiting the return of UFC welterweight champion Georges St-Pierre ever since a torn ACL on his right knee has left him unable to defend his title.
With a targeted return date of November 2012, many are wondering which fighter will show up in the octagon; the hungry, motivated Georges or a fighter who has fallen behind the hungry pack of newcomers occupying the upper echelon of the division.
Here is a look at what we can expect when the defending champion returns to action.
Begin Slideshow

»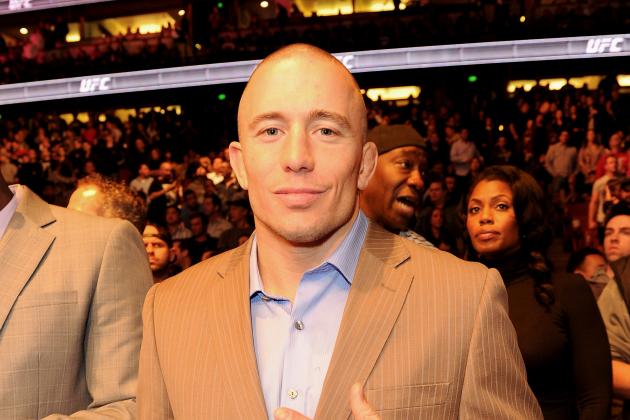 Jason Merritt/Getty Images

A motivated St-Pierre is a dangerous opponent for any challenger in the welterweight division. When he returns, we will see a champion who is hungry to retain the title and continue his legacy as one of the most complete fighters in the sport today.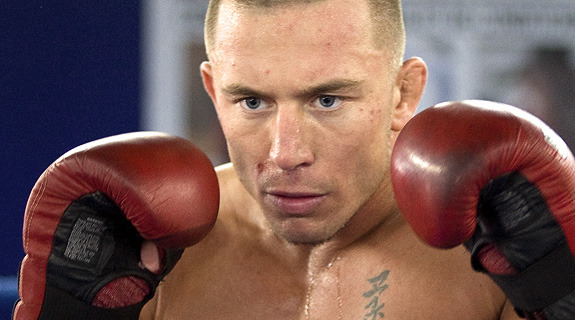 St. Pierre has repeatedly expressed his desire to not only stand at the top of his division, but to be known as one of the greatest fighters of all time. When he returns to the Octagon, the pressure to perform and impress will be on his shoulders.
Over the past few title defenses, critics have lambasted St-Pierre's fighting style, labeling him as boring and safe.
Whether or not this talk will negatively affect the champion is something that will be put to the test.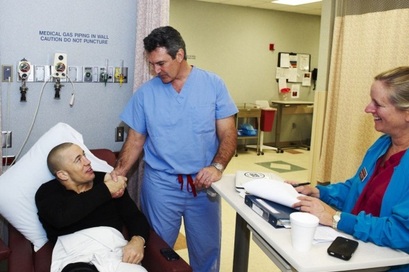 With the aid of highly qualified sports therapists, St. Pierre has slowly rehabilitated his torn ACL. St. Pierre has utilized multiple social media outlets such as Facebook and Twitter to update his fans on the progress of his rehabilitation.
Although the champion is back to training full time, a torn ACL is a serious injury that could potentially flare up when he returns to the octagon.
How much that rehabilitation has helped will be something he will have to put to the test against a slew of hungry competition.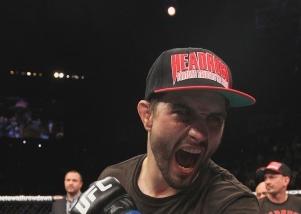 The extended absence of the champion has spawned a new crop of fighters that are patiently waiting for their shot at the welterweight king.
When St-Pierre returns to the octagon, he will have to continue his win streak against resilient competition in Carlos Condit and young protégé Rory McDonald.
While McDonald has shown reluctance to fight his mentor St-Pierre, it is likely that their paths will cross in the future.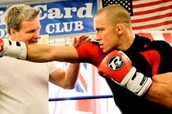 It is no secret that St. Pierre is one of the most well-rounded martial artists in the UFC. His skill set and attitude toward self improvement has been a catalyst to his success.
It will be no surprise that we will see a much improved St-Pierre when he appears in the octagon later this year. With legendary boxing coach Freddie Roach sharpening the champion's ever improving striking skills, the sky is the limit.
St. Pierre recognizes that the sport of mixed martial arts is constantly evolving, and that he must continue to evolve with it if he wants to retain his title.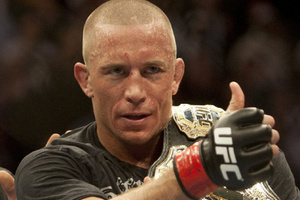 With a successful rehabilitation and tutelage under many qualified trainers, we can expect to see a motivated fighter that will try to make a statement to all potential challengers when he returns to action.