Strikeforce: Keith Jardine vs. Roger Gracie Head-to-Toe Breakdown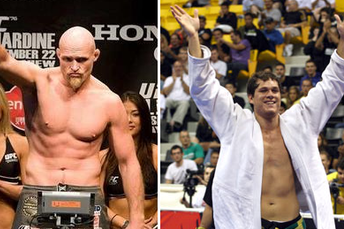 Strikeforce's star-studded middleweight division will be on display this weekend as champ Luke Rockhold is set to defend his belt against challenger Tim Kennedy.
Also on the card is an interesting striker vs. grappler matchup as MMA veteran Keith Jardine takes on Brazilian jiu-jitsu ace Roger Gracie.
Gracie will look to get back into the win column as he drops down to 185 after a brutal first-round loss to former Strikeforce Light-Heavyweight champ Muhammed Lawal. Jardine is also coming off a first-round knockout loss in his first shot at the title against Rockhold in January.
As both men seek to get back into title contention, let's take a look at how they match up.
Begin Slideshow

»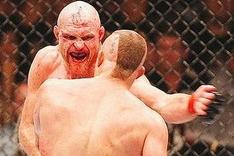 Jardine is one of those fighters who lives and dies by the sword.
"The Dean of Mean" always looks to stand and bang with his opponents, a strategy that usually ends with Jardine's or his opponent's face a bloody mess.
Against Gracie, he will have to use his wild striking style to get past the towering Brazilian's reach so Jardine can beat him up on the inside. Also, his leg kicks will play an important factor, as long as he doesn't get taken down.
Gracie has decent striking, but was completely overwhelmed by "King Mo" in his last outing, so don't expect him to stand and trade with Jardine.
Advantage: Jardine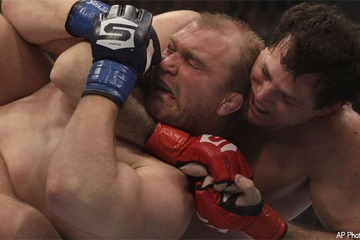 Image courtesy of Jeff Chiu/AP.
An ADCC and an IBJJF champion, Gracie has certainly lived up to his name in the grappling world.
The slick submission ace is at home on the ground and should be able to control Jardine on the mats if he can take him down.
Gracie's long jab has proven to be an effective setup for his takedown, so look for a methodical approach by the Brazilian as he tries to corner Jardine against the cage in order to get him to the ground.
Jardine's ground game is decent, but nowhere near Gracie's level.
Advantage: Gracie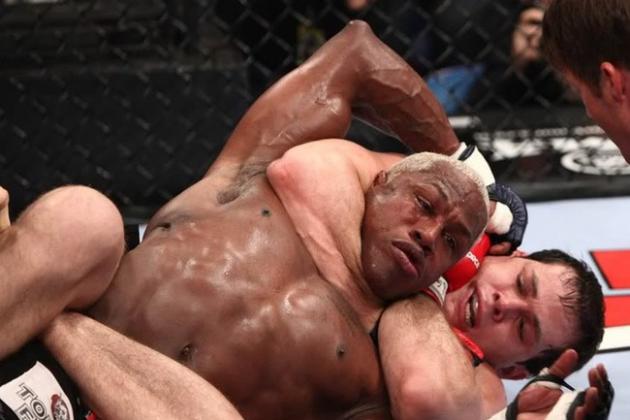 Gracie is a tapout whiz as all of his victories have come via first- or second-round submissions.
With a lifetime of jiu-jitsu experience and a myriad of world grappling titles, it's no secret who has the advantage in this category, especially considering Jardine hasn't tapped anyone out since 2004.
Advantage: Gracie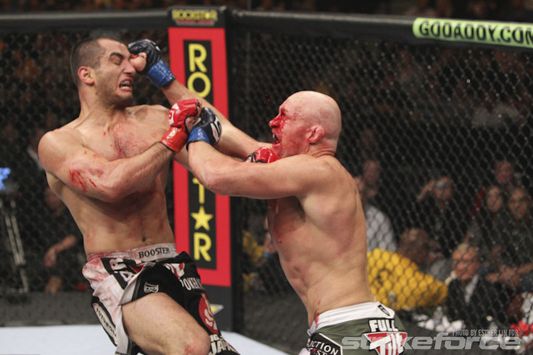 Image courtesy of Esther Lin/Strikeforce.com.
In terms of strength, both guys are pretty much evenly matched as I don't believe either fighter will be able to bully the other around Saturday night.
Conditioning may be a different story, as Jardine has proven he can contend with top-level fighters for a full 15 minutes. His outing against Gegard Mousasi is a great example of how "the Dean of Mean" can wear his opponents down.
Since Gracie has yet to leave the second round, it is unclear as to whether he can withstand a full three rounds against a guy like Jardine.
Advantage: Even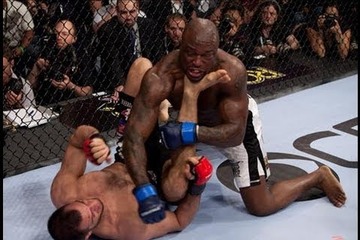 Jardine's chin has proven to be a detriment to his career. "The Dean of Mean" has shown over the years that power strikers are his weakness.
Luckily Gracie is not as heavy-handed as Jardine's previous opponents and may have a weak chin of his own considering his last outing.
While this fight is more likely to be a lengthy affair, one wild punch may end the night early.
Advantage: Push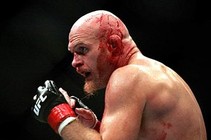 Gracie: The Brazilian submission ace has not fought in almost a year, so he should be wary of ring rust going into this bout.
Jardine likes to circle and get comfortable in the cage so Gracie will have to pressure him if he wants to get the takedown.
If Gracie is too patient, he may end up on the wrong side of a nasty punch.
Jardine: "The Dean of Mean"'s style is probably one of the most awkward in MMA and could prove to be advantageous against Gracie.
His penchant for circling and attacking from the outside will make it hard for Gracie to get in for the takedown. His leg kicks will make it even harder for Gracie to come in on him.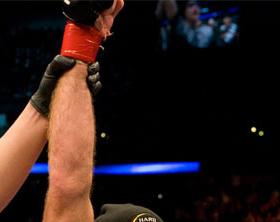 This is just a bad stylistic matchup for Gracie.
The Brazilian is a very patient fighter who likes to pick his shots, not the best strategy against a counter-fighter like Jardine.
"The Dean of Mean" fights best when he can get comfortable in the cage, so look for him to establish himself in this fight as he lands a ton of leg kicks and picks Gracie apart in what should be another bloody war.
As long as Jardine doesn't get taken down, he should be able to earn the nod.
Prediction: Jardine via unanimous decision.
Be sure to like me on Facebook or follow @MattJuulMMA.