MLB Second-Half Surge: Predicting Each League's Playoff Teams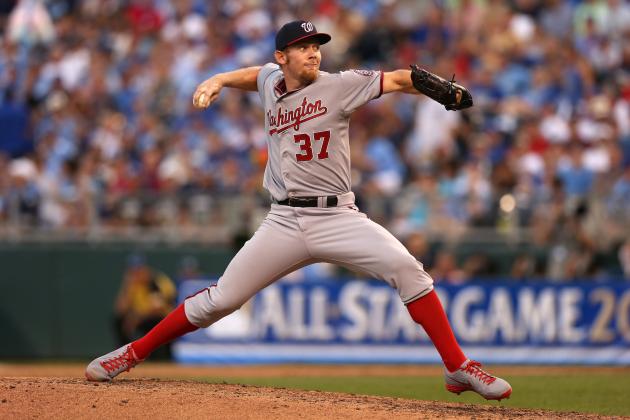 Jonathan Daniel/Getty Images
Stephen Strasburg and the Washington Nationals could be poised for a postseason run.
The MLB All-Star break is over. Teams get back to the daily grind of the regular season, but with a revamped sense of urgency.
With just under half of the season's games remaining for most teams, five out of the six division races have teams within four games of the leader.
The exception is the American League East where the New York Yankees lead the Baltimore Orioles by seven games.
That race is still far from over as the other three teams in the division are within 2.5 games of the O's.
There is still a significant amount of season left. As any baseball fan knows, anything can happen with just under three months left.
About the only thing we can rule out, the Chicago Cubs will not be winning this year's World Series. There is, however, always next year.
With the division races wide open and the additional Wild Card spot, teams have more to play for this season. Avoiding that play-in game and saving some innings will be huge for a postseason push, especially if you have a controversial innings limit. Stephen Strasburg and the Washington Nationals?
With that said, here is how I see the league standings finishing, including wild cards.
Begin Slideshow

»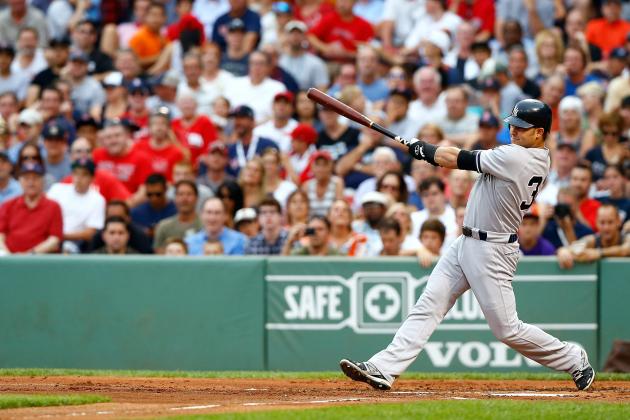 Jared Wickerham/Getty Images
A productive Nick Swisher has the New York Yankees atop the A.L. East, for now.
The American League champion won't have home-field advantage in the World Series after an 8-0 win by the National League in the All-Star game, but the AL currently boasts the two best records in baseball.
That could make them a favorite come the Fall Classic.
How the league stacks up currently
AL East
New York Yankees 52-33
Baltimore Orioles 45-40 7.0 GB
Tampa Bay Rays 45-41 7.5 GB
Boston Red Sox 43-43 9.5 GB
Toronto Blue Jays 43-43 9.5 GB
AL Central
Chicago White Sox 47-38
Cleveland Indians 44-41 3.0 GB
Detroit Tigers 44-42 3.5 GB
Kansas City Royals 37-47 9.5 GB
Minnesota Twins 36-49 11.0 GB
AL West
Texas Rangers 52-34
Los Angeles Angels 48-38 4.0 GB
Oakland A's 43-43 9.0 GB
Seattle Mariners 36-51 11.0 GB
Who's in?
AL East Champion: New York Yankees
AL Central Champion: Cleveland Indians (They have uniforms and everything.)
AL West Champion: Los Angeles Angels
Wild Cards: Texas Rangers, Tampa Bay Rays
AL Champion: Texas Rangers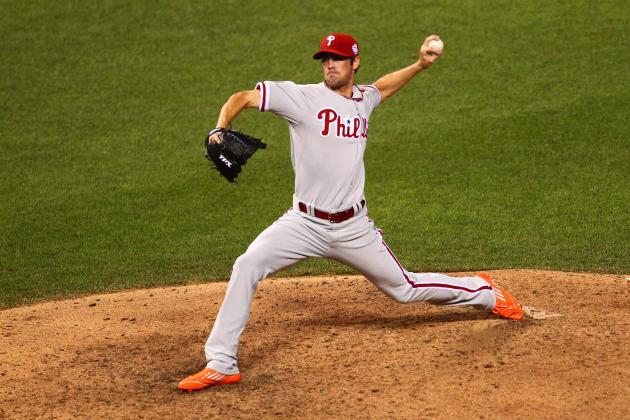 Dilip Vishwanat/Getty Images
Cole Hamels' tenure in Philadelphia may be over, if he lands on a National League contender, he could change the dynamic of the playoff push.