Recruiting: Michigan State Close to Landing Florida DT Devyn Salmon?
Use your ← → (arrow) keys to browse more stories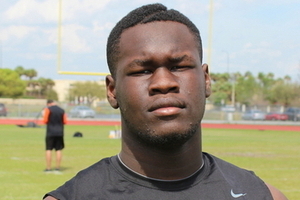 Michigan State could be close to landing 2013 defensive tackle Devyn Salmon of Plant City (Fla.) High School. The 6-foot-1, 285-pound prospect recently narrowed his choices to the Spartans and West Virginia. Salmon has more than 15 scholarship offers, from schools such as Missouri, Virginia, Wake Forest, Cincinnati and Iowa State.