Top 10 Ways to Follow the Olympics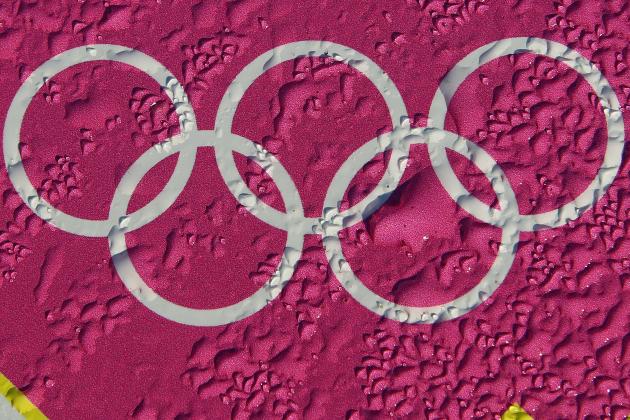 Julian Finney/Getty Images

When trying to keep pace with the motley madness that is Olympic sport, it's easy to lose your way.
Lots of athletes, lots of events and lots of folks chiming in on each.
To help you avoid information overload, we've composed a quick primer highlighting some of the best online resources dedicated to covering the 2012 London Games.
Begin Slideshow

»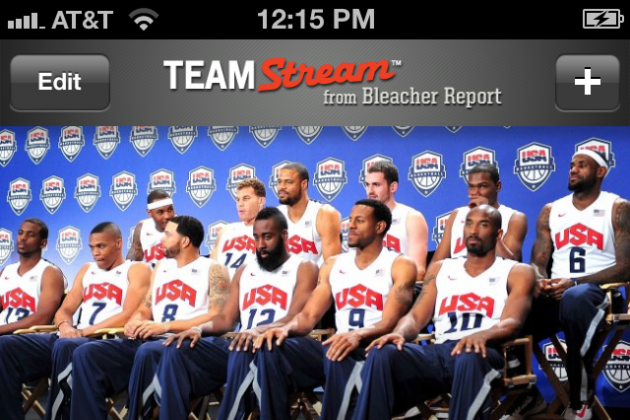 Bleacher Report's award-winning Team Stream app has been expanded to include 2012 Olympic coverage.
As always, smartphone users will get a steady flow of top stories, handpicked analysis and breaking news.
Those less inclined toward mobile technology can sign up for the Olympics Team Stream on their CPU. Similar service, different format, all the same B/R goodness.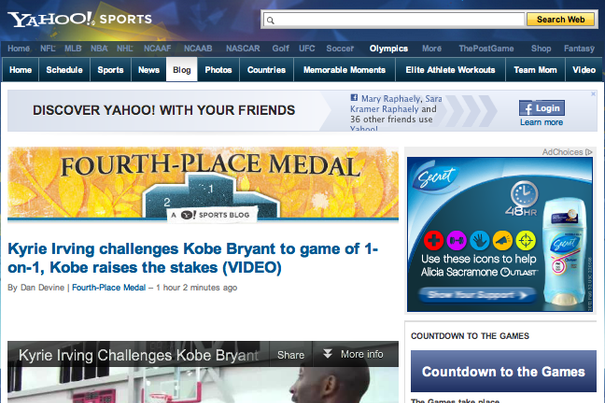 http://sports.yahoo.com/blogs/olympics-fourth-place-medal/
The informative and often cheeky cadre of Yahoo! Sports blogs has long been a staple of Internet sports coverage, and the Olympic Games are no exception.
The Fourth-Place Medal blog delivers timely Olympic info with all the color fans have come to expect from Yahoo! Sports.
It's no surprise that Fourth-Place Medal posts are among the most shared and commented-upon pieces when it comes to Olympic coverage.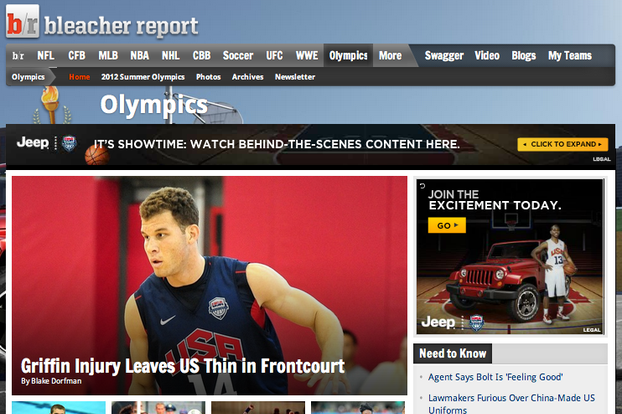 As the beating heart of Bleacher Report's London coverage, B/R's Olympic page is a bustling cross-section of news, analysis and athlete interviews.
Powered by B/R's trademark blend of citizen journalists and professional freelancers, the Olympic page delivers all the insight users have come to expect from the site's NFL, NBA, MLB and NHL divisions.
You can access this cornucopia of information by clicking on the "Olympics" tab in the top right corner of the B/R homepage.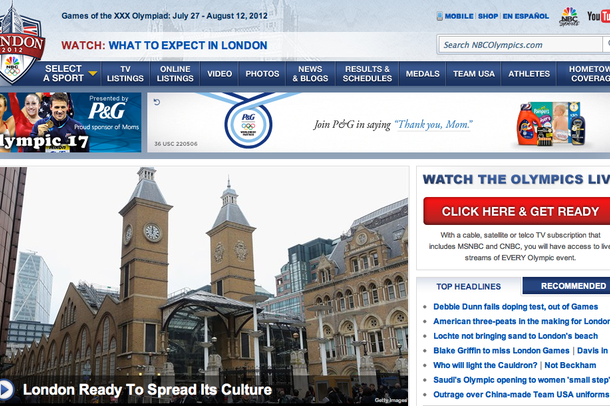 nbcolympics.com
More than simply a hub for NBC's live streams, NBCOlympics.com offers a fantastic array of breaking-news coverage, off-beat blog posts and one-on-one interviews.
No site has better athlete access, and lead correspondents like Jon Ackerman and Joe Battaglia make good use of those privileges.
NBC also has great peripheral info on every athletic discipline, shedding needed light on some of the lesser-known sports.
You can read about the upcoming Games until your eyes bleed, but there is no replacement for the moving picture.
If you want to see gymnastics newcomer McKayla Maroney hit her famous, world-championship-winning vault or peep footage of Usain Bolt racing Yohan Blake at Jamaican track trials, YouTube has you covered.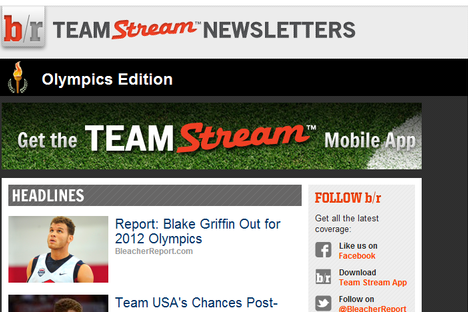 Delivered several times per week straight to your inbox, B/R's Olympic newsletter has quickly become a fan favorite.
Newsletter editors work diligently to curate all of B/R's top Olympic content, consolidating it for readers in a concise, digestible platform.
B/R's newsletters have been a hallmark of the site's growth, and the Olympic team is proud to carry on that tradition.
www.swimmingworldmagazine.com
If you want to dig deep into a particular Olympic discipline, your first stop should be the online coverage provided by sport-specific magazines.
The reporters and pundits at places like Runner's World, Swimming World Magazine and International Gymnast Magazine have been covering their respective sports for years, and thumbing through their online archives is a great way to get a complete picture of the last quadrennium.
These magazines are pillars of their sporting niches, and the info provided is second to none.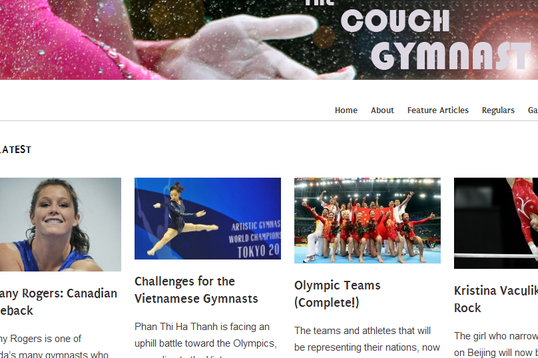 www. thecouchgymnast.com
There a number of independent blogs and online communities that provide great insight into Olympic sports.
Like the aforementioned niche magazines, contributors to these sites have had their eye on Olympic sports when most journalists have been dabbling in other arenas.
A few blogs of note include The Couch Gymnast, Let's Run, Full Twist, SwimSwam and The Swimmers Circle.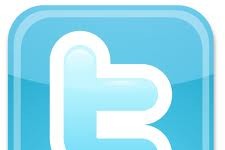 If you're not on board with the Twitter revolution, what's the hold up?
Twitter is the place for breaking sports news and offers Olympic fans unprecedented access to their favorite athletes.
On the journalist side of that equation, the Chicago Tribune's Phil Hersh (@olyphil), Sports Illustrated duo Nick Zaccardi (@nzaccardi) and Tim Layden (@SITimLayden) and the BBC's Nick Hope (@NickHopeBBC) are all worthy follows.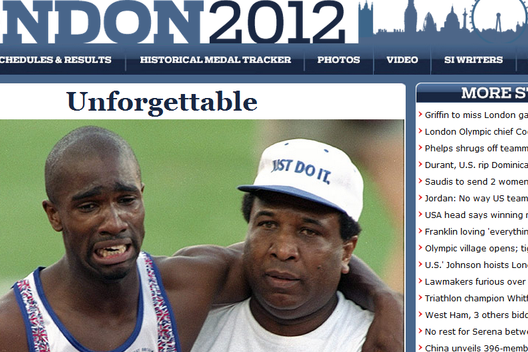 www.si.com/olympics
The folks over at ESPN, Sports Illustrated, USA Today and the like all have deep, talented Olympic staffs. And even though you might have to click on a few tabs to find them, I assure you that its well worth the effort.
I'm a particularly big fan of SI's contingent. When it comes to in-depth pieces and provocative columns, scribes like Tim Layden and Alexander Wolff deliver some of the best material available.
And lastly, if you are prepared to watch the Olympics tape delayed, delivered to you in a highly packaged and sensationalized style, your local NBC channel will serve you well.