Predicting the 6 Champions in WWE at the End of 2012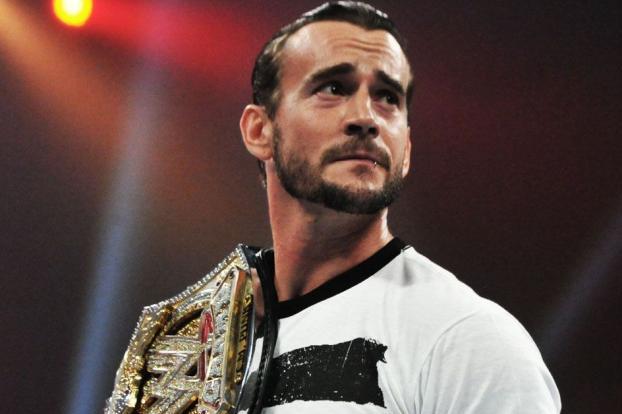 Image courtesy of bleacherreport.com
We're half-way through the year already and here's a list of the current champions in WWE:
Divas Champion: Layla
Tag-Team Champions: Kofi Kingston and R-Truth
Intercontinental Champion: Christian
United States Champion: Santino Marella
World Heavyweight Champion: Sheamus
WWE Champion: CM Punk
Just for fun, I'm going to take a look at who I think the six champions will be by the end of the year.
Feel free to leave your own choices in the comments section below.
Begin Slideshow

»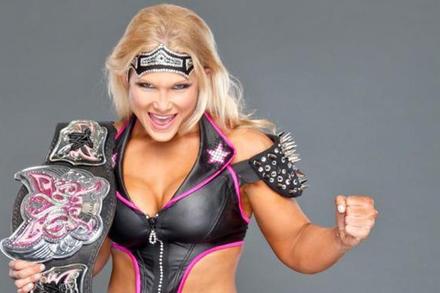 Image courtesy of bleacherreport.com
Beth Phoenix is arguably the best female wrestler on the main WWE roster.
As good as the other girls are becoming, like Layla, AJ, Eve and Alicia Fox, Beth is head and shoulders above them right now, closely followed by Natalya.
If you'd asked me a week ago who I thought the Divas Champion would be at the end of the year, without hesitation, I'd have said Kharma.
However, with nodq.com reporting yesterday via the Wrestling Observer that Kharma's future with the company is uncertain, I think that Beth Phoenix will be the Divas Champion at the end of 2012.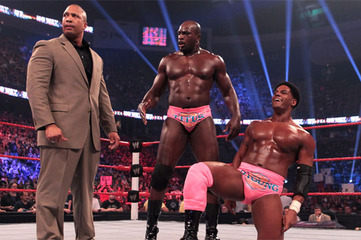 Image courtesy of wwe.com
Right now, WWE's tag-team division is showing signs of a resurgence that we've not seen in years.
Kofi Kingston and R-Truth are the current champions, but I think that they're only there to keep the belts warm until WWE gets behind a new team to build the divison around.
In my opinion, that team is going to be the Prime Time Players, Darren Young and Titus O'Neil.
They've had a lot of TV time lately and it seems like the WWE are going to get behind them as the future of the tag-team division.
There are a lot of other teams they can work with on the main roster, like the Kidd/Gabriel duo, Primo and Epico, Hunico and Camacho, as well as the new team from NXT, The Ascension.
The Prime Time Players have got a great look and with Abraham Washington as their manager, they could achieve great things in the tag-team division.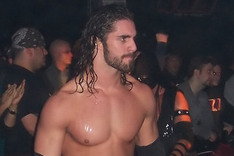 Image courtesy of bleacherreport.com
If I was given the book by WWE management and asked to re-invent the mid-card, I'd put the belts on some of the talents that are going to be promoted from FCW to the main roster.
The key thing is that, right now, you couldn't put the belt on someone like Drew McIntyre or Jack Swagger because they've been buried so badly that they wouldn't be taken seriously as the champion right now.
Seth Rollins is one of the top prospects in FCW and it's speculated that he'll be appearing on Raw or SmackDown within the next few months.
Rollins previously competed in the indies as Tyler Black.
If you haven't seen him work, then YouTube either Seth Rollins or Tyler Black and you'll be able to see what this guy can do.
WWE needs to get back to the days when mid-card titles actually meant something and by putting the belt on someone who can actually wrestle, they'll send a statement of intent to the fans.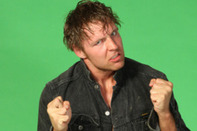 Image courtesy of bleacherreport.com
Along with Seth Rollins, Dean Ambrose is hotly tipped to make his debut on the main roster this summer.
He's been down in FCW for a couple of years now, despite the fact he's probably been ready for a long time.
Ambrose has an unorthodox style and he's a great example of someone who's a natural heel.
I'd suggest that everyone searches for his work on YouTube so you can see some of the tremendous matches he's had in FCW.
It's unlikely that he'd be put straight into the main-event, but like I said about Seth Rollins, putting the traditional workhorse title on Ambrose would be a great move by WWE.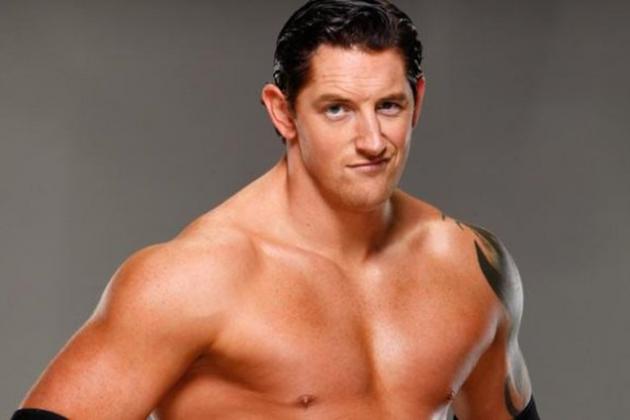 Image courtesy of wwe.com
Although he's out injured right now, Wade Barrett is in line for a huge push when he makes his return.
Barrett looks, walks and talks like a champion.
While he might not be an amazing "technical" wrestler, having a smash-mouth style hasn't held back others like Undertaker and, later on in his career, Steve Austin.
The thing that Barrett has in his favour is that he's got that "superstar" look that WWE loves.
If Vince thinks you look like a champion, you'll get a push.
I expect Wade Barrett to battle with Sheamus for the World Heavyweight Championship on SmackDown as 2012 comes to a close.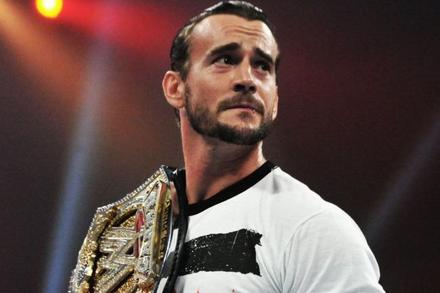 Image courtesy of wwe.com
I can't see anyone else being WWE Champion at the end of 2012 than CM Punk.
WWE have put a lot of faith in Punk by giving him this huge title reign, but if they want it to mean that little bit more, then they should go that extra mile and have him main-event PPVs.
I'm not saying for a minute that I think that Punk will hold the title from now through to the end of the year.
He will probably lose the belt to whoever wins the WWE Title Money in the Bank briefcase at some point, before winning it back.
If Punk is holding the belt at the end of 2012, I think he'll go on to face The Rock for the title at Wrestlemania 29.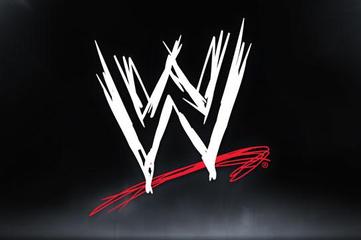 Image courtesy of wwe.com
So, just to recap my predictions, I think that the champions in WWE at the end of 2012 will be:
Divas Champion: Beth Phoenix
Tag-Team Champions: Prime-Time Players
United States Champion: Seth Rollins
Intercontinental Champion: Dean Ambrose
World Heavyweight Champion: Wade Barrett
WWE Champion: CM Punk
Some of you are probably saying "what about Dolph Ziggler, Cody Rhodes, John Cena" et cetera.
As far Cena is concerned, he'll probably win it at some point this year, but I don't think he'll be champion when 2012 ends.
Although I'd love to see Cody Rhodes and Dolph Ziggler as champions by the end of the year, I don't think it'll happen.
Not because they're not good enough, but because I don't think that WWE will want to put their titles on them heading into the busiest time of the year (from Royal Rumble through to Wrestlemania.)
Leave your opinions on who the WWE's champions will be at the end of the year in the comments section below!