2012 NBA Offseason: 5 NBA Players Who Will Thrive with Their New Teams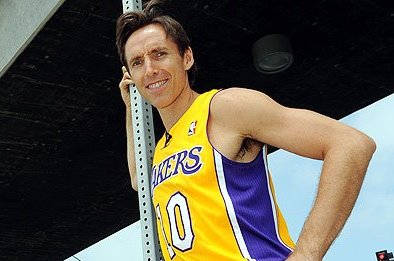 Andrew D. Bernstein/Getty Images
Some big names have changed addresses thus far in this NBA offseason. That's not even including the inevitable trade of Dwight Howard, which may still happen before the next season tips off this fall.
Teams like the New Orleans Hornets, Toronto Raptors and New York Knicks have improved mightily over the last few weeks with some savvy moves. The Hornets, for instance, added forward Ryan Anderson, while bidding adieu to guys like Emeka Okafor, Trevor Ariza and Jarrett Jack.
The Raptors added point guard Kyle Lowry and signed former Knicks shooting guard Landry Fields to an offer sheet. There is also talk of Toronto doing away with veteran point guard Jose Calderon. The team also added one of the draft's best sleepers in Washington guard Terrence Ross.
While the Raptors and Hornets got younger, the Knicks brought in some elder statesmen to improve their team. Former Knicks center Marcus Camby will return to Madison Square Garden after a few stints in Denver, Portland and Houston. He'll be joined by another veteran familiar with the tri-state area in former Nets point guard Jason Kidd.
The question is, which players will be the most successful with their new teams?
I've narrowed the list to five, but there were some others that were worthy of honorable mention.
I like Boston's addition of shooting guard Jason Terry. He's nice insurance if Avery Bradley isn't ready for the beginning of the season following shoulder surgery, and he'll provide a spark off the bench once Bradley comes back.
Even though Phoenix overpaid him, I like the signing of former Timberwolves forward Michael Beasley, as well as returning Steve Nash's backup, Goran Dragic. If the Suns are successful in their pursuit of Memphis guard O.J. Mayo, Phoenix will be an exciting team to watch next season.
The defending champs also made moves. Miami added to its second unit by signing sharpshooter Ray Allen away from Boston and picking up forward Rashard Lewis to be their backup "stretch 4."
As great as those moves were, these are the five players that will benefit the most from their new digs for the 2012-13 season.
Begin Slideshow

»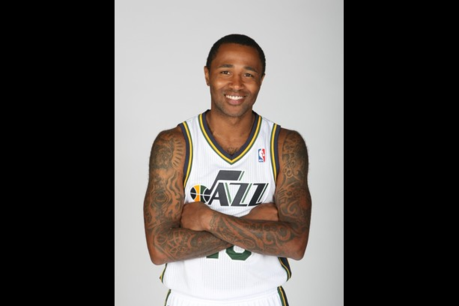 Melissa Majchrzak/Getty
Old Team: Los Angeles Clippers
How He Was Acquired: Traded in a four-team deal that also sent Lamar Odom back to the Clippers
The addition of Mo Williams by Utah—which drafted Williams in the second round of the 2003 NBA draft but let him go after one season—was already an excellent move for a Jazz team that needed the combo guard's toughness and scoring acumen.
However, it was the trade that sent Devin Harris to Atlanta in exchange for forward Marvin Williams that will open the door for Mo to succeed in Salt Lake City. The starting point guard job is now Mo's to lose.
This time around, he gets to be the veteran leader of a team that slipped into the playoffs last season thanks to the efforts of young stars like Al Jefferson and Paul Millsap. The Jazz also have budding stars in forward Derrick Favors and guard Gordon Hayward.
Williams is an upgrade over Harris, who never really blossomed since coming over from the Nets in the Deron Williams trade. Mo averaged 13.2 points and 3.1 assists per game last season with the Clippers while sharing time in a crowded backcourt with the likes of Chris Paul, Chauncey Billups, Nick Young and Eric Bledsoe.
The move to Utah gives Williams a chance to shine. Williams will be a free agent at the end of the season; at 29, he will be in search of his final big payday. If he can put up numbers close to those he put in his final years in Milwaukee (roughly 17 points and six assists per game in his last two seasons), it will benefit both himself and the Jazz.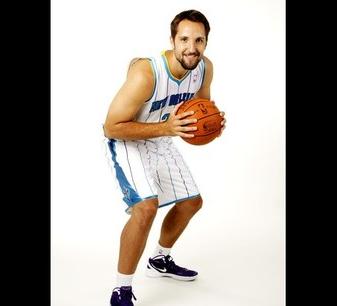 NBA Photos/Getty Images
Old Team: Orlando Magic
How He Was Acquired: Traded to New Orleans for center Gustavo Ayon
With the pending departure of center Dwight Howard, the Magic decided to start their rebuilding process early. The Hornets took advantage of it by swinging a deal for the NBA's reigning Most Improved Player.
Anderson is 24 and coming off a breakout season with the Magic in which he averaged 16.1 points and 7.7 rebounds per game. He also established himself as one of the game's best shooting big men by shooting nearly 39 percent from behind the arc.
In New Orleans, he joins a young team on the rise with a few franchise cornerstones in fellow big man Anthony Davis and guards Eric Gordon and Austin Rivers. Anderson's shooting prowess on the outside keeps teams from crowding the paint and gives the athletic Davis space to dominate the boards like he did in college.
Anderson goes from being a role player with the Magic to being a vital part of the Hornets' own version of a "Big Three" in New Orleans. The team signed the former Cal Bear to a four-year, $36 million deal, which is a reasonable price for a young forward coming off a career year.
Anderson's presence gives the Hornets a reliable interior presence on offense, as well as someone who can help shoulder the rebounding load. Anderson's scoring and rebounding averages have gone up the past two seasons, and he'll continue to get better as he and his new team grow together.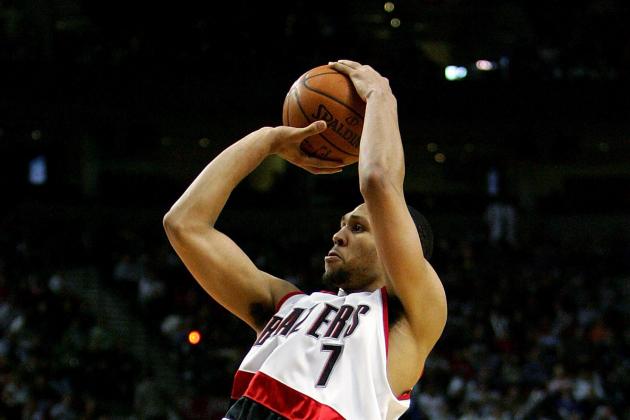 Jonathan Ferrey/Getty Images

Old Team: Portland Trail Blazers
How He Was Acquired: Signed a two-year, $10 million deal with the team after a year of retirement
Whether you're a T'Wolves fan or not, you can't help but root for Brandon Roy to succeed this year. He's the league's best comeback story as a three-time All-Star trying to make one last run after his knees failed him early in his career.
The Timberwolves may not be a perennial playoff team like Roy's Blazers teams were, but his addition combined with point guard Ricky Rubio's return will make them significantly better. The team will also be vastly improved if Portland chooses not to match Minnesota's offer to small forward Nicolas Batum, though that doesn't seem likely.
With Michael Beasley now in Phoenix, Roy can fill the void as Minnesota's go-to scorer on the wing, provided his wheels hold up after a year off and numerous surgeries. Roy averaged around 20 points per game in three of his first four seasons in the NBA, and he has a career average of 19 points per game.
He's a versatile guard who is big enough to play small forward while also possessing the ball-handling skills to play point guard, if need be. At just 27 years old, Roy can still be a force in the NBA when healthy.
The team will be wise to start Roy off slowly as he gets back into the swing of things, but Roy's comeback will be one of the best stories of the upcoming season. He's in a good situation on a young team with some real potential, and he'll be helped by playing alongside a gifted playmaker in Rubio and one of the game's best rebounders in Kevin Love.
Brandon Roy is back. Here's hoping it's for good this time.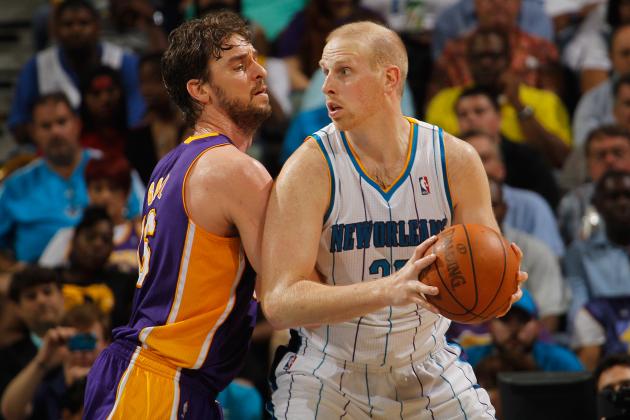 Chris Graythen/Getty Images

Old Team: New Orleans Hornets
How He Was Acquired: Signed a one-year, $8 million deal with Dallas on July 12th.
The Chris Kaman signing by the Dallas Mavericks was a marriage of two entities that desperately needed one another.
Despite being just a year removed from an NBA championship, Dallas whiffed on nearly every big free agent and sat back and watched guys like Jason Terry and Jason Kidd flock to other contenders.
Kaman, meanwhile, was the best center left on the free-agent market, but he stood by while teams chased after big men like Chicago's Omer Asik and Indiana's Roy Hibbert.
The one-year deal with Dallas allows Kaman to re-establish his value after a roller coaster year with the Hornets. After coming over in the Chris Paul trade, Kaman found himself on the trading block for part of the season, while also missing some time due to injury. All in all, Kaman played in 47 games for the Hornets, making 33 starts and averaging 13.1 points and 7.7 rebounds per game.
The Mavericks made room for Kaman by using the amnesty clause on overpaid center Brendan Haywood and trading backup Ian Mahinmi to Indiana in a savvy deal that brought point guard Darren Collison and forward Dahntay Jones to Dallas.
Collison's addition is every bit as important as Kaman's arrival. Collison filled in admirably for Chris Paul as a rookie with New Orleans and was dealt to Indiana in a trade that sent Trevor Ariza to the Hornets. Once he got to the Pacers, his playing time was eventually blocked by the arrival of George Hill.
Like Kaman, Collison now finds himself in an opportunity to shine. Kaman is one of the game's most underrated big men when he's healthy, and he can be productive on both ends of the court. Collison is on the small side, but he is lightning quick and possesses a solid jumper.
It might not have been as flashy as signing Deron Williams or trading for Dwight Howard, but these additions to go with Dirk Nowitzki will turn out to be a fine Plan B for Dallas. Furthermore, it'll give two unappreciated talents a chance to shine.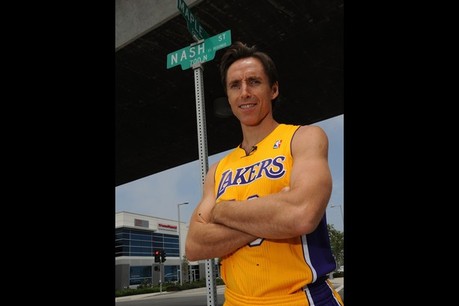 Andrew D. Bernstein/Getty
Old Team: Phoenix Suns
How He Was Acquired: Traded to the Lakers for a package of draft picks
He's the best point guard the Lakers have had since Magic Johnson. As angered as some were over the Lakers being able to acquire two-time MVP Steve Nash, it's nice to finally see him in a situation where he has a shot at that elusive championship ring.
After 16 seasons in the NBA, we all know what the Lakers are getting in Nash. He's a creative passer and playmaker who makes others around him better while also being able to produce for himself. He's not going to give you much on defense, but you'll take that in exchange for everything else he brings to the table.
After years of being rivals, Nash teams with Kobe Bryant to give the Lakers a backcourt of future Hall of Famers to go along with the best frontcourt in basketball. The arrival of Nash doesn't make the Lakers instant favorites in the West, but it makes them serious contenders after everyone rushed to put the nail in their coffin after the second straight second-round exit this summer.
The Lakers overpaid a little bit by giving him a three-year, $27 million deal, but greatness doesn't come cheap. Nash will make an already great player ("The Black Mamba") better, while also providing talented bigs Pau Gasol and Andrew Bynum with easy scoring opportunities.
Nash and Bryant are both ravenous for a ring. Bryant wants one more to tie Michael Jordan, and with LeBron James finally winning his first, Kobe will need another ring to put himself back in the discussion of the game's best players. Nash has seen his championship aspirations squandered by bad breaks and poor management throughout his career in Dallas and Phoenix.
It will be hard to root for Nash in the purple and gold, but this is the opportunity we all hoped Nash would have pushed for earlier in his career.
With the best supporting cast since his back-to-back MVP campaign in 2004-05 and 2005-06, don't be surprised if Nash is a dark horse for one last MVP in his quest for his first NBA title.