TNA Impact 07/12/12: What Worked & What Didn't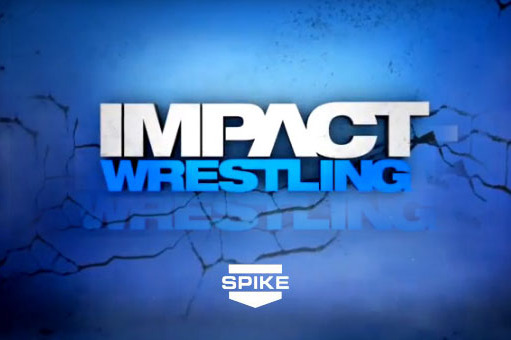 guysnation.com
After the brilliance that was Destination X, we are got treated to yet another good Impact (if a little sparse of actual wrestling.) Austin Aries' first big appearance as TNA Heavyweight Champion, Bound For Glory matches, Bully Ray vs. Joseph Park and the encore performance of Ace's and 8's (they sound like a band, don't they?)
RANK / WRESTLE NAME / POINTS / RECORD
Samoa Joe 37 points (4-1) 5 MATCHES
James Storm 36 points (2-1-1) 4 MATCHES
Jeff Hardy 21 points (3-0) 3 MATCHES
Kurt Angle 20 points (2-2) 4 MATCHES
Magnus 14 points (2-0) 2 MATCHES
Mr. Anderson 9 points (1-2-1) 4 MATCHES
The Pope 7 points (1-2) 3 MATCHES
Rob Van Dam 7 points (1-1) 2 MATCHES
AJ Styles 7 points (1-1) 2 MATCHES
Daniels 5 points (1-2) 3 MATCHES
Bully Ray 0 points (0-2) 2 MATCHES
Robbie E 0 points (0-4) 4 MATCHES
Begin Slideshow

»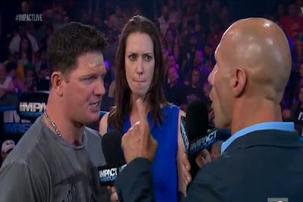 ringsidenews.com
Anything Goes Match: Bully Ray vs. Joseph Park—This match was very similar to their fight at Slammiversary, but it was still enjoyable. Chris Park has sold the hell out of his character and it is really working. The way he snapped when he saw blood was great, although the Mick Foley comparisons are really bad now.
BFG Match: RVD vs. Samoa Joe—It was a short but very enjoyable match for me. Joe constantly looking for submissions and that being his downfall really adds a new level of intrigue to his campaign. Nice to see RVD get some points as well.
Daniels/Kaz/AJ/Crackhead Claire promo—This story has more twists than a F1 race course. I think Crackhead Clair's car is very significant to this storyline as Kaz and Daniels are not above paying someone off to get there way. I really don't like Claire, but thankfully the awesomeness of Christopher Daniels is overpowering her.
Zema Ion vs. Dakota Darsow—I expected not to like this match, but Darsow came out all guns blazing and showed off some really impressive offense. The match was too quick for Zema Ion to get significant time on offense, but he did a nice enough job to keep me interested.
Austin Aries/Bobby Roode promo—Robert Roode is so good on the mic, it's not fair. He turned 20 seconds of dialogue into a riveting four minute promo that Austin Aries combated with three words. This feud has an expiration date of Bound For Glory (because the Aries will face the winner of the BFG series and Roode will face the Cowboy,) but they are milking every moment they can out of this.
Knockouts Title Match: Gail Kim vs. Miss Tessmacher—This was another match I didn't think I would lik,e but so help me, Gail Kim dragged Tessmacher into a good match. Gail looked really strong and Tessmacher looked a lot better than last week. Brooke Hogan was very relaxed on commentary and she did a decent enough job.
BFG Match: Kurt Angle vs. Mr Anderson—Very nice main event with Angle and a man most people overlook in TNA: Mr. Anderson. Both men did a great job with the back and forth and Kurt scrapped through with a very narrow victory, helping regain any small amount of momentum he lost at Destination X.
Ace's & 8's Segment—I know that Sting did all the talking, but let's face it: the Ace's and 8's were the stars here. Attacking Hogan before he came out makes sense, but adding two more men to your number really adds another level of mystery to the equation. Sting was good on the mic and both Hogans did a nice job.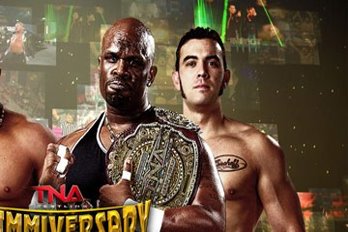 daddyshangout.com
Hogan/Sting/Devon/Garrett Backstage—I really was just going to ignore this, but TNA had to shoehorn Garrett Bischoff into the picture as "backup" for Hulk and Sting. What the hell is the resident punching bag doing saying he will stand up for two of the biggest names in wrestling? Can't we just send him to OVW? And on another note, where the hell were they when Sting and Hogan were getting beat down?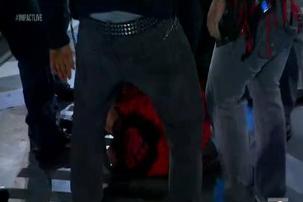 ringsidenews.com
-Always nice to start a show with a match.
-Bully Ray tweeting in the middle of a match is great, He is really getting into it.
-Joseph Park holding the steel chair wrong, it's the little things that have won me over to this character.
-Bully Ray using Abyss' trademark thumb tack bag. That's a nice touch.
-"Holy Yanbag, A CHEESE GRATER?!" I love Taz on commentary.
-A black hole slam from Park? I didn't see that coming.
-Does Sting realize he just said "contrary my brother"?
-It is so nice to see RVD facing someone other than Jeff Hardy and Mr. Anderson.
-Samoa Joe pulling out the figure four leglock. I have never seen him do that before.
-How the hell did Crackhead Claire afford that nice car? I know people with serious addiction problems and none of them have a car like that.
-When the hell did TNA become Jerry Springer? Claire coming down and admitting it's AJ's kid was a very nice twist.
-Darsow actually looks damn good tonight.
-Austin Aries just took a shot at CM Punk by calling him "world champion" in air quotes as if he didn't deserve it.
-Bobby Roode looks like he has snapped.
-Brooke Hogan looks pretty damn good tonight. Not Orange at all.
-Gail Kim can really scream. She has been taking lessons for Madison Rayne.
-Brooke Tessmacher is throwing worse punches than Jospeh Park.
-I really have no clue who is going to win the Bound For Glory series.
-Hulk Hogan and Sting going to war. This can only end badly if they win tonight.
-How sinister did Hulk Hogan sound when he was talking to Bobby Roode? At the end, he did this little laugh that honestly made me think he would be a great villain. He could tone down the over the top stuff.
-Wait, there are five Ace's and 8's now? That's a nice twist, didn't see that one coming.