UFC on Fuel TV 4 Results: Top 10 Middleweights in the UFC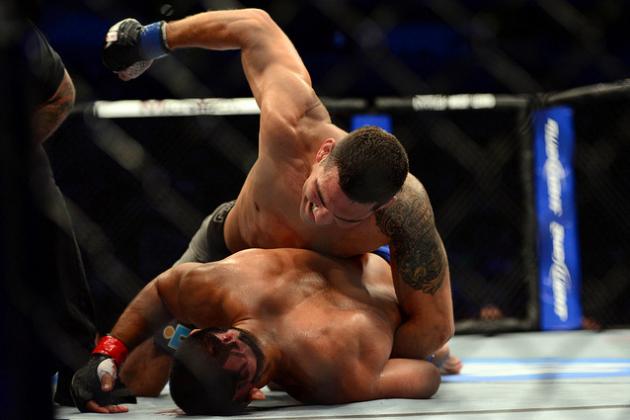 Photo by Kyle Terada
The UFC's middleweight division has been turned on its head in the past week. Top contenders Chael Sonnen and Mark Munoz both found themselves on the wrong end of a second-round stoppage, and Chris Weidman has officially moved from prospect to title contender.
Last night's UFC on Fuel 4 event solidified Weidman's status as one of the top dogs in the division when he thoroughly dominated Mark Munoz in both the grappling and striking departments of the fight. After a vicious counter-elbow sent The Filipino Wrecking Machine to the canvas, Weidman pounced on his fallen prey with 16 unanswered shots for the victory.
How does this shake up the rankings? Let's take a look!
Begin Slideshow

»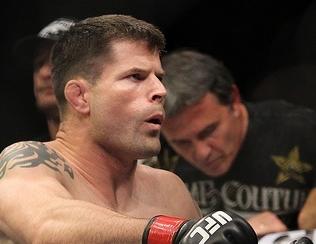 Courtesy of Ed Mulholland
Last Fight: KO win over Alessio Sakara at UFC on Fuel 3
Next Fight: TBA
American soldier Brian Stann has taken the fast track to stardom. With a compelling tale of heroism and a history of knockout wins, Stann has become one of the more popular middleweights in the UFC.
Stann's biggest wins include knockouts over Chris Leben, Alessio Sakara and Jorge Santiago.
If the war hero can win a proposed battle against Michael Bisping, he will be a contender in the division. The bout, however, is not official, as Bisping has another challenger waiting in the wings.
Photo by Brittany Ryle
Last Fight: KO win over Rousimar Palhares at UFC on FOX 3
Next Fight: TBA
The other man who has thrown his hat into the ring in hopes of challenging Michael Bisping is longtime UFC veteran Alan Belcher.
Belcher has won six of his last seven fights inside the Octagon and his sole loss came via a controversial decision to Yoshihiro Akiyama at UFC 100.
Belcher's most recent win was an astounding performance against leglock machine Rousimar Palhares. The Talent was able to defend his opponent's signature position and come out on top, winning the fight via a ground-and-pound KO in the first round.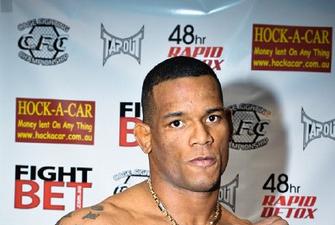 Courtesy of Fuzion Photografx
Last Fight: KO win over Trevor Prangley at Bellator 58
Next Fight: vs Tim Boetsch at UFC 149
When Hector Lombard makes his Octagon debut this month, he will do so while carrying a 24-fight win streak that includes wins over several UFC veterans including Jesse Taylor, James Te-Huna and Trevor Prangley.
Lombard has been considered to be one of the top stars of the Bellator roster and he enters the UFC without having lost his championship from that organization.
The Cuban has wasted little time in calling out champion Anderson Silva. If he can knock out surging contender Tim Boetsch, who knows what lies in store.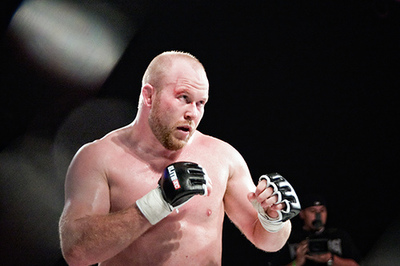 Courtesy of ClusterClick
Last Fight: KO win over Yushin Okami at UFC 144
Next Fight: vs Hector Lombard at UFC 149
After an unimpressive run at light-heavyweight, who would have guessed that Tim Boetsch would make waves in the UFC's talent-rich middleweight division?
Boetsch has gone 3-0 since dropping to 185 and holds notable wins over undefeated Nick Ring, TUF champion Kendall Grove and former title contender Yushin Okami.
The Barbarian was originally scheduled to face Michael Bisping in his next fight; however, Bisping withdrew due to injury and Boetsch will now face Bellator middleweight champion Hector Lombard.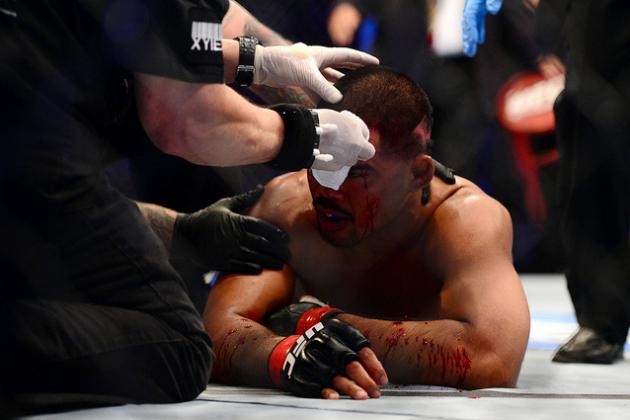 Courtesy of Kyle Terada
Last Fight: KO loss to Chris Weidman at UFC on Fuel 4
Next Fight: TBD
Mark Munoz was likely on his way to a title shot if he had been able to surpass his Serra-Longo trained opponent. Perhaps wilting under the pressure of the spotlight, Munoz crashed and burned in his first UFC main event.
After a frustrating first round saw Munoz taken down, beaten up and outgrappled, it looked as if he was going to have a bad night. Unfortunately for the Filipino Wrecking Machine, he fared even worse in the second round when a counter-elbow rocked him hard and knocked him to the floor.
Weidman would pound out a stoppage to take Munoz's place at the top of the heap, and it looks as if yet another middleweight contender has blown a golden opportunity.
What will Munoz do next? Only time will tell, but I've written a companion piece to this article that goes over some of the better options. Go read it. Now.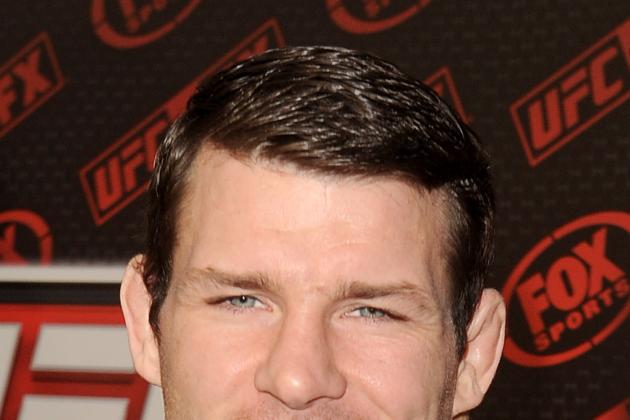 Jason Merritt/Getty Images

Last Fight: Unanimous decision loss to Chael Sonnen at UFC on Fox 2
Next Fight: TBD
Michael Bisping is the girl at the dance who all the boys want to dance with. Bisping has been called out by everyone from Alan Belcher to Brian Stann to Hector Lombard and more. What is it that makes every middleweight want to fight The Count?
Bisping has fallen short when facing the elite names at middleweight, but has gone otherwise undefeated. Heading into his late-notice battle with Chael Sonnen, Bisping was riding a four-fight winning streak that included wins over Jason Miller and Yoshihiro Akiyama.
Who will Bisping fight next? It appears that it will either be Belcher or Stann, but an official decision has yet to be announced.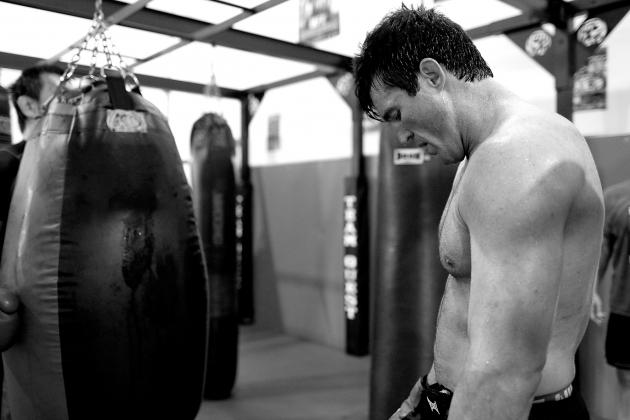 Jonathan Ferrey/Getty Images

Last Fight: TKO loss to Anderson Silva at UFC 148
Next Fight: TBD
Chael Sonnen came closer to defeating Anderson Silva than anyone in UFC history. Unfortunately, that will likely be his only claim to fame, as he came up short against the champion once again when the two met last night at UFC 148.
Facts are facts. Sonnen has lost three of his last eight fights, and only two of his last four. Were those losses to top contenders? Sure they were, but the guys above him have lost only to the best or not at all while fighting in the UFC.
It's back to the drawing board for Chael, who is unlikely to challenge for gold so long as Silva holds the belt. If Weidman can somehow squish The Spider, Sonnen might just get a third opportunity at glory. Is that something that the American Gangsta can handle? After all, he spent little time calling Weidman the best middleweight in MMA.
There is no way to deny what we just saw. Weidman is on a roll, he is tapping guys out, getting Fight of the Night and doing everything he needs to do. Now he is playing with the big boys. Now he is in the main event. The test was passed with flying colors. Chris Weidman, present company included, you are the best middleweight in the UFC.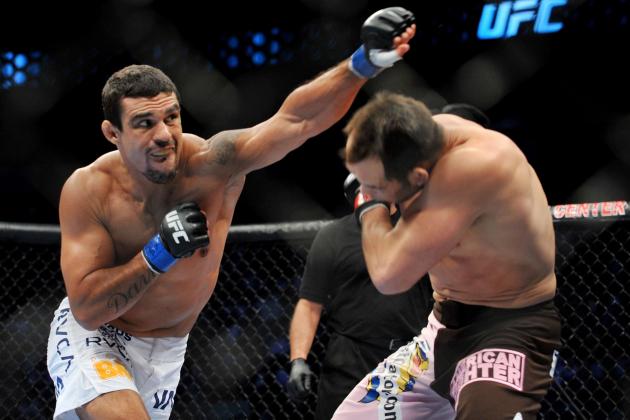 Jon Kopaloff/Getty Images

Last Fight: Submission win over Anthony Johnson at UFC 142
Next Fight: TBD
Former UFC champion Vitor Belfort briefly held the No. 2 spot on the list after the fall of Chael Sonnen, but Weidman's performance was so impressive that The Phenom has been bumped as well.
Belfort is still recovering from a broken hand suffered in training for a UFC 147 bout with Wanderlei Silva. He would like to continue building on the momentum of wins over Anthony Johnson and Yoshihiro Akiyama, and eventually claim another shot at Anderson Silva.
Who will Belfort face in his comeback fight? Some think it will be none other than Sonnen. Maybe a once-announced battle between Belfort and Cung Le will come to fruition when the UFC comes to China.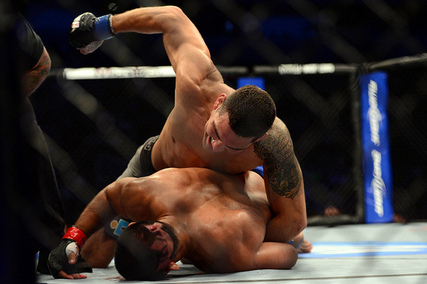 Photo Courtesy of Kyle Terada
Last Fight: KO win over Mark Munoz at UFC on Fuel 4
Next Fight: TBD
In a training video for UFC 119, Matt Serra is filmed in his gym while preparing for a battle with Chris Lytle. In that video, we are introduced to a student at his academy named Chris Weidman. Serra wastes little time in praising his prized student, as he calls Weidman the next UFC middleweight champion.
Could anyone have guessed how accurate Serra would be in that prediction?
After Weidman's stellar victory last night, the well-rounded prodigy moves to 5-0 inside the Octagon, and holds wins over Munoz, Demian Maia and Alessio Sakara to his credit.
By absolutely pillaging the No. 3 ranked middleweight, it's hard to deny that Weidman is worthy of this skyrocketing in the rankings.This wasn't some come-from-behind victory from a kid who was in over his head and got lucky. This was a one-sided beating in which he finished a tough opponent.
Look out Anderson Silva. Chris Weidman is coming for you.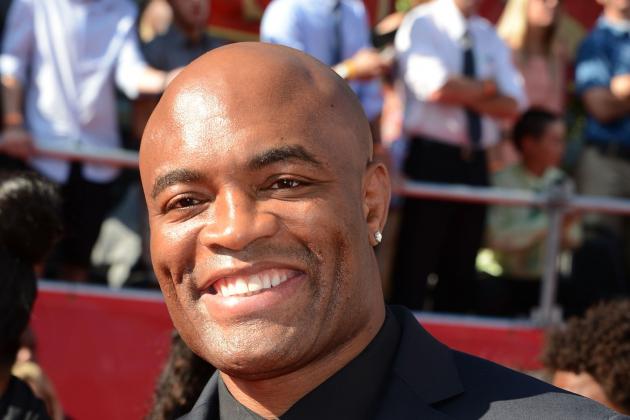 Frazer Harrison/Getty Images

Last Fight: TKO win over Chael Sonnen at UFC 148
Next Fight: TBD
The whole "Next fight: TBD" thing might have been determined for him last night. Chris Weidman is on a hot streak and is an easy sell after his manhandling of tough-as-nails Mark Munoz.
Anderson Silva should not be underestimated simply because a new contender has emerged. After all, how many times has a new contender popped up just for Silva to knock him down (or out)?
Silva's unparalleled success can never be disputed, but it looks like the UFC may have found the next man to challenge him. Hopefully, he and Weidman will be able to get a deal done and battle it out in the fall. I hear that UFC 152 needs a main event.