2012 Fantasy Baseball: Five Batters Worth a Look on the Waiver Wire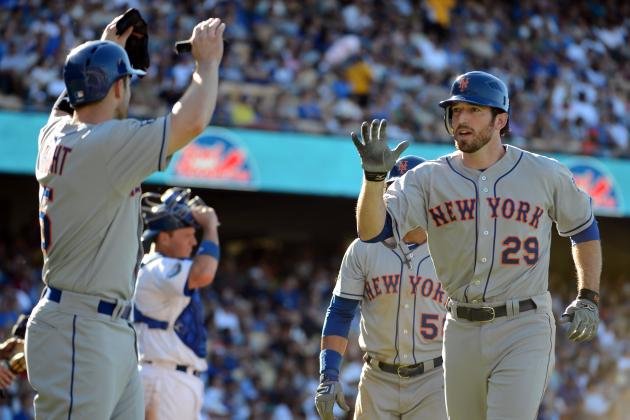 Harry How/Getty Images

As the All Star Break finally comes to a close and we enter the dog days of the fantasy baseball season, it's important to keep an eye out for any unlikely sources of value. Grabbing a free agent is easier than pulling off a trade, and the right pickup can help a team in first secure its championship or help a team in seventh sneak into the playoffs. With that in mind, here are five hitters who are worth a look when baseball resumes tomorrow.
Note: The number in parentheses refers to the percentage of standard ESPN fantasy leagues in which the player is owned.
Begin Slideshow

»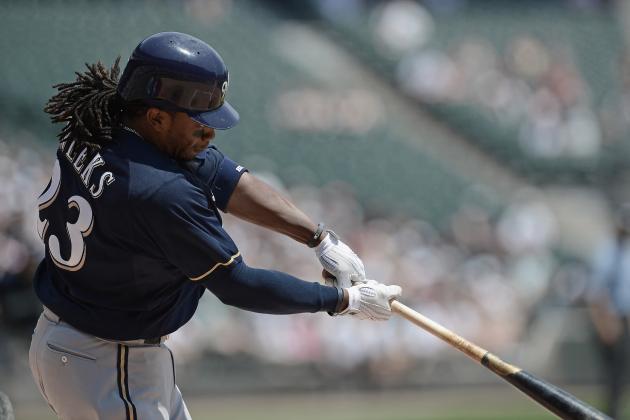 Jonathan Daniel/Getty Images

After putting up solid numbers at second base for the past two years, Weeks has taken a nosedive in 2012 in terms of production.
On the year, he is only hitting .199 with 8 homers and 29 RBIs while adding 6 steals. While the average looks bleak, the home run and steal totals could potentially be useful given the lack of options at second base.
In the past 30 days, Weeks has shown signs of coming back to life. He's put up a .280 average with an OPS of .823 while adding three homers, 15 RBIs, and two steals.
Part of the reason for this small renaissance is that Weeks is starting to get his strikeout percentage back under control. In May, it was an unreal 33.9 percent, in June it dropped to 27.6 percent, and so far in July it is down to a much more reasonable 18.2 percent.
Furthermore, Weeks season BABIP is only .267, which is low compared to his career BABIP of .305, and in the small of sample of July it is up to .381. Though this is unsustainable, as long as Weeks continues to put the bat on the ball, good things are likely to continue to happen.
With only limited options at second base, Weeks might be a useful pickup.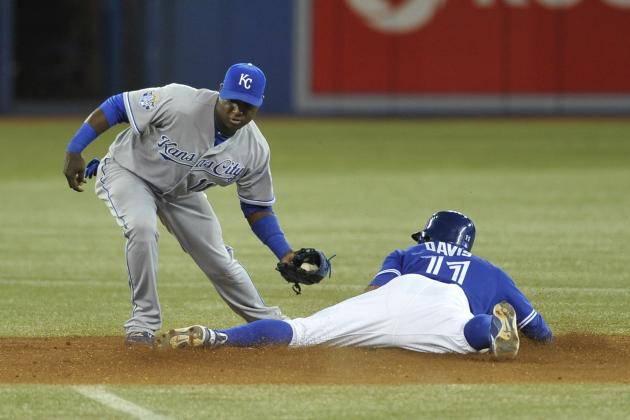 Brad White/Getty Images

If you are desperate for steals, either of these guys should give your team a much-needed burst of speed.
On the year, Davis has 23 steals, with 15 of those coming since he started receiving regular at-bats in June. Even while going through a slump, Davis has the speed to keep picking up steals, with six in the last 15 days.
Revere has so far hit for a solid average (.316 on the year, .308 in the last month), though most of his hits tend to fall for singles. While this won't help anyone looking for power, it is actually great for people looking for steals, since it gives him more opportunities to swipe a bag. Revere was another latecomer to the starting lineup, but since taking over in June he has stolen 14 bases.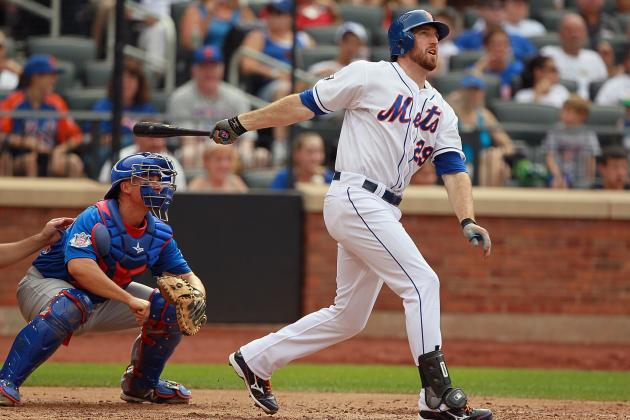 Mike Stobe/Getty Images

Question: Who leads the majors in RBIs over the last 30 days?
Answer: Well, actually there are three guys tied for the lead with 28, but the point is Ike Davis is one of them.
Over the last 30 days, Davis has hit .294 with a .986 OPS while also contributing seven homers.
Davis was plagued during the first two months by a sky-high strikeout percentage, which reached a high of 29.8 percent of at-bats in May. Since then it appears to have stabilized in June and July around 22 percent, which is much more in line with his career numbers.
Yes, he's still only hitting .201 on the year. But while he isn't going to compete for any batting titles from here on out, that average will rise and he should continue to be a good source of power.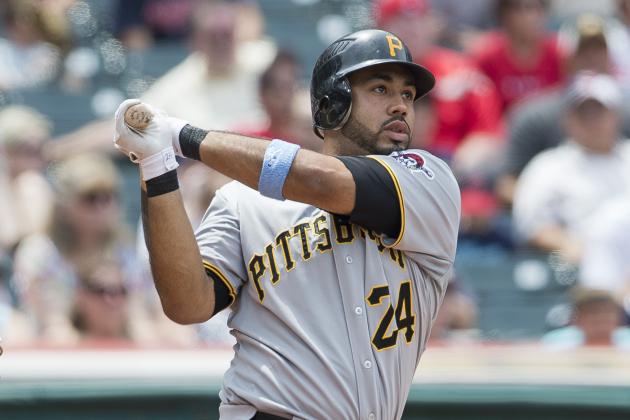 Jason Miller/Getty Images

I tried to keep this list about players who are owned in less than 70 percent of ESPN leagues, but Alvarez is too good not to take advantage of if he's still available in your league. Therefore, I decided not to let a measly .6 percent stop me.
Alvarez's power numbers for the year look pretty good, with 16 homers and 50 RBIs on the season, though his .233 batting average is a little low.
But if you look at Alvarez's last month, this third baseman has shown that he can flat out rake. Over the past 30 days, Alvarez has hit eight homers and is tied for third in the league with 26 RBIs, while putting up an average of .287 and an OPS of 1.013.
Alvarez proved he could mash two years ago and after a down year last year, he looks primed to continue to provide solid offensive numbers for fantasy owners.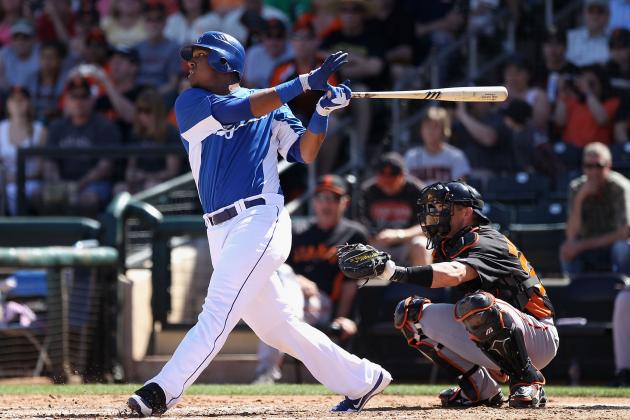 Christian Petersen/Getty Images

If you're looking for a catcher, Salvador Perez is your man. The 22-year-old Royals catcher has done nothing but impress in his short time in the majors.
Last season, Perez made his debut, and in 148 at-bats he hit .331 with three homers and 21 RBIs.
After suffering an injury in Spring Training, Perez returned to the Royals lineup in June and has hit .383 with four homers and eight RBIs in 47 at-bats.
While the young catcher is probably due for some regression, Perez has shown that he can hit at any level. Right now he is stuck in the bottom third of the Royal lineup, but don't be surprised if he starts to move up and gets more opportunities to contribute.