NFL: 10 Training Camp Battles That Will Spill over into 2012 Season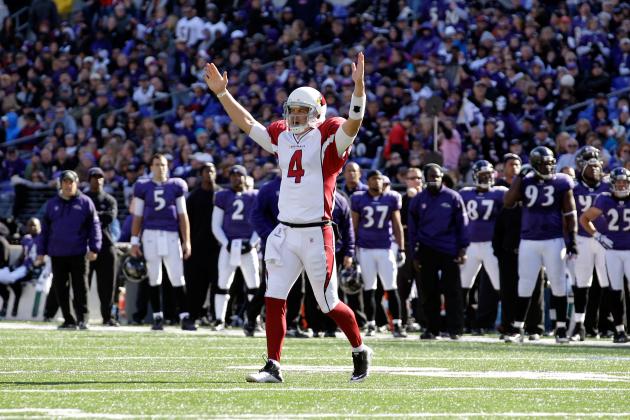 Rob Carr/Getty Images

With the NFL season about to kick off in a few weeks when players report to training camp, you can start to feel the excitement with sports fans and even writers.
When the Stanley Cup and NBA Championships were awarded roughly a month ago, we entered the dark time of the sports season where the only thing going on was the middle of the baseball season and free agency in the NBA and NHL.
But in just a few weeks that will all change. Players will come to practice, live in dorms and spend hours upon hours learning playbooks and it is the time of year we all get to predict the biggest training camp battles.
This year has no shortage of them. With the talent pool of this league seemingly getting more even once you get past the truly elite players, there are a number of battles that will be left unsettled once training camp breaks and we enter the regular season.
Here are 10 battles that we will still be talking about after the opening kickoff of the first week of the season.
Begin Slideshow

»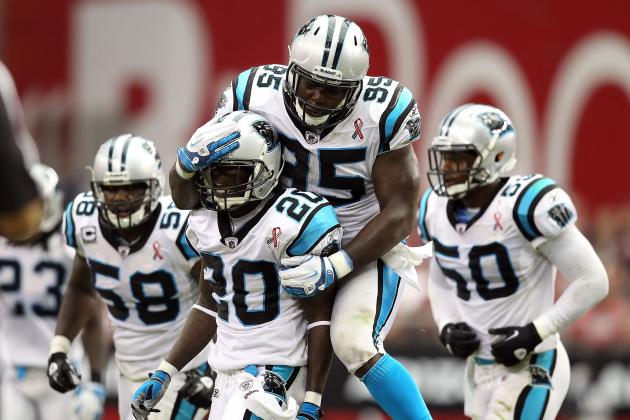 Christian Petersen/Getty Images

With stud rookie Luke Kuechly coming to the team, the Panthers have four good linebackers but only three openings. Joe Beason is guaranteed a spot on the outside spot which leaves Davis and Anderson, both who are guys with the talent to start in this league.
This looks like a battle that will spill into the season with the hot hand getting the start each week. There is also a chance if a team sees a linebacker go down that one of the two could be dealt.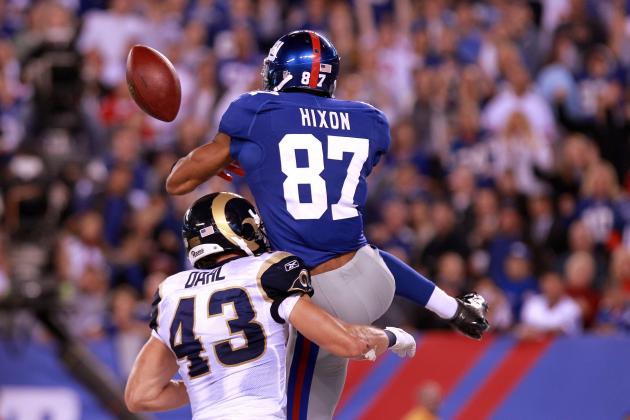 Nick Laham/Getty Images

With the departure of Super Bowl hero Mario Manningham to San Francisco, the New York Giants have a gaping hole in their receiving position. Hakeem Nicks and Victor Cruz are your top two guys but after them?
You have Ruben Randle, Domenik Hixon, Jerrel Jernigan and Ramses Barden—hardly the proven group.
With so many unknowns you have to realize this is a group that won't be settled for a while. In fact, you might see a different guy in the slot every week until one man can clearly define himself as the No. 3 man.
Christian Petersen/Getty Images

I am pretty sure that when the Cardinals signed Kevin Kolb to a lucrative contract to replace Kurt Warner that they did not envision him having to compete with a career backup in John Skelton to see who would start in 2012.
Kolb was often injured last year and when he wasn't, he underwhelmed. Skelton meanwhile was strong at times in Kolb's absence which has created the uncertainty in this position.
The fact the Cardinals heavily pursued and lost out on Peyton Manning does not help the situation for anyone.
Though Michael Floyd will undoubtedly help this offense, expect this quarterback battle to continue from day one of training camp to perhaps the end of the regular season.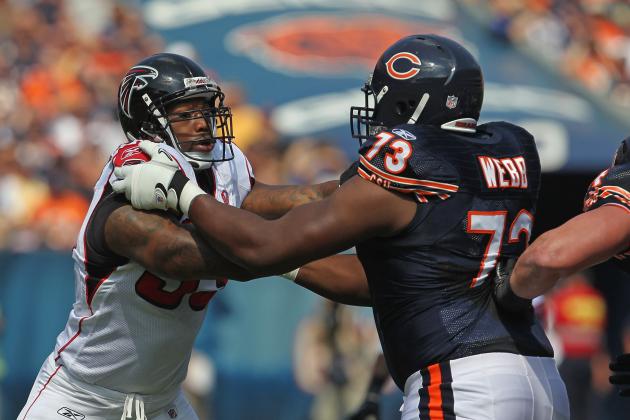 Jonathan Daniel/Getty Images

The Chicago Bears are a team that is quickly becoming a sleeper pick to represent the NFC in the Super Bowl. At 7-3 last season, the team looked like a true contender until both Jay Cutler and Matt Forte sustained season-ending injuries and their backups derailed what was a good season.
Now they have Jason Campbell and Michael Bush to backup both of those guys, Brandon Marshall is now their No. 1 receiver and their defense will likely still be a top end unit.
The issue, as seems to be constantly the case, is their offensive line and the most important battle there will be at Jay Cutler's blind spot between J'Marcus Webb and Chris Williams.
Williams was supposed to be their lineman of the future, but he has constantly dealt with injuries. Webb on the other hand was a late-round project that has a lot of raw ability, but still has a lot to learn.
There is also a very slight possibility that Gabe Carimi, a high potential 2011 first-round pick could get slotted at left tackle if need be.
This battle is quite important for the Bears, because if Cutler still gets sacked 50+ times per year, it likely will end up where the Bears again fall short of Super Bowl glory.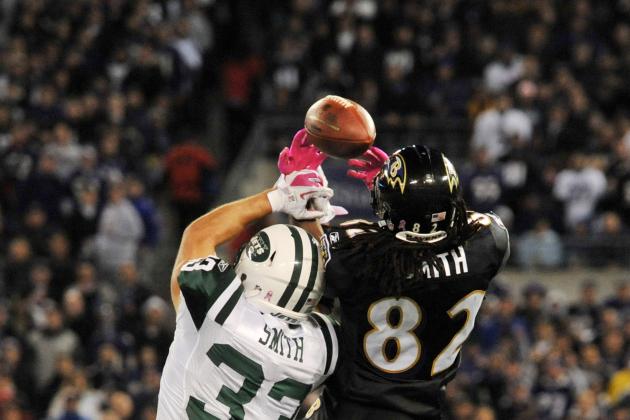 Larry French/Getty Images

The Jets have a number of problems right now, but their defense is not regarded as one of them. Still, the safety position was the weakest part of their defensive unit.
New York has brought in Yeremiah Bell and LaRon Landry to help the unit and quite possibly start. But Eric Smith who started last year is still there to also compete.
The idea of Bell and Landry, two men who can terrorize receivers is quite enticing, but Landry has been injury-prone, which is a reason why he is no longer a Washington Redskin.
This is a situation where you may well see a merry-go-round all year with all of these players. That is good news for the Jets. The problem is, it may well be overshadowed by the drama on the other side of the ball.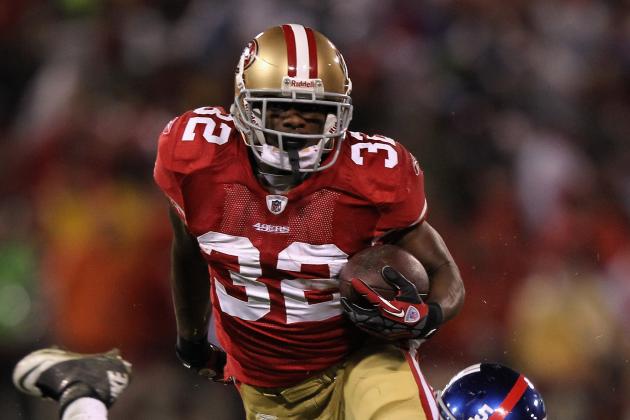 Jamie Squire/Getty Images

The San Francisco 49ers are a great story of a team that has gone from a perennial loser to a legitimate Super Bowl contender.
One area of strength is at running back where you have veteran Frank Gore in the lead. But at 29, you never know when he starts to slow up.
But that's why you have Brandon Jacobs to come in. Or is it Kendall Hunter, who did an amiable job as a back-up last season. And then you have the wild-card in the whole situation, LaMichael James, who was taken in the second round.
Gore will be your opening day starter, but it is anyone's guess right now who will be getting the second-most carries. You can bet that will be a battle that goes on all year.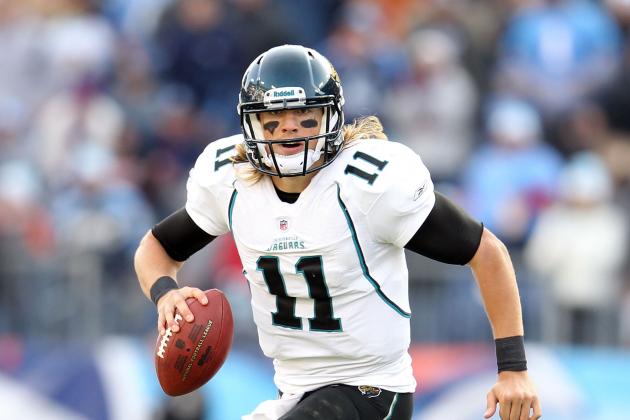 Andy Lyons/Getty Images

This one may be my biggest reach, but I just do not believe in Blaine Gabbert. The man looked like a combination of scared and disinterested last year while putting up some horrid statistics in his rookie season.
People could excuse it last year since it was his first year. However, those excuses go out of the way in his second year.
And now enter Chad Henne, a quarterback who has also been up and down in his career. If Gabbert continues his struggles in camp and the preseason, this may become a battle.
If Gabbert does not look vastly improved in the regular season, there will be a lot of calls for Chad Henne to start for his second team.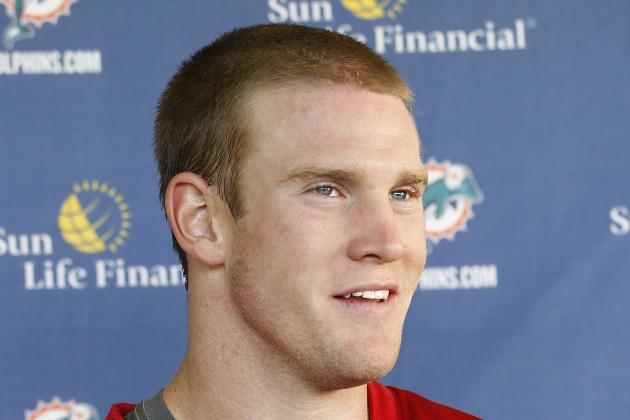 Joel Auerbach/Getty Images

Speaking of Chad Henne, let us take a look at his former team.
Matt Moore has been a decent quarterback the past several years. In fact, Matt Moore's quarterback rating was 12th in the NFL last year.
But it did not stop them from signing David Garrard. Oh, and they also drafted Ryan Tannehill to be their franchise quarterback of the future.
So who starts? Early rumors are that Garrard of all people have an early edge. But this is undoubtedly going to be one of the more wide-open battles that takes place all season.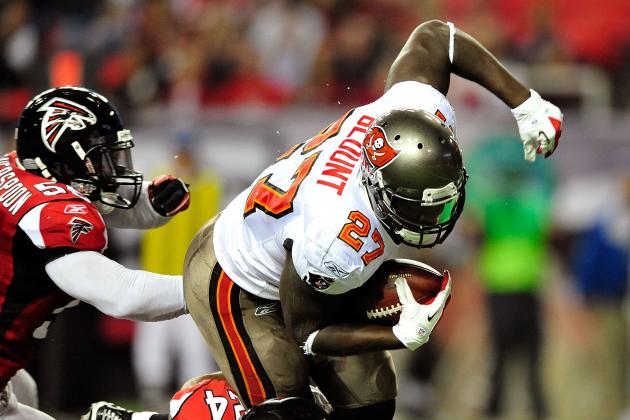 Grant Halverson/Getty Images

This is a peculiar and ironic battle that is going to take place.
LeGarrette Blount has been a great surprise in the NFL since his boneheaded play hitting a Boise State player at the end of a game in 2009. He was, by and large, undrafted because of this play, but has still become one of the biggest highlight reels in the NFL since coming into the league.
But with Greg Sciano in town, he is not exactly excited at the fact Blount is not very talented in the passing aspect of the game. And now enter Doug Martin, a running back from, wait for it—Boise State.
How ironic is it that a Boise State player may come in and take Blount's job? Expect this to be a season-long battle.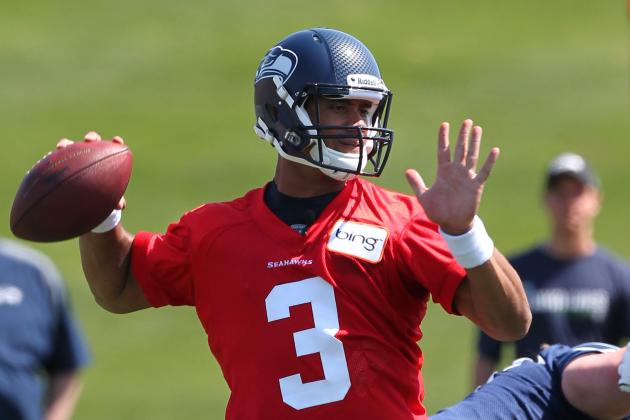 Otto Greule Jr/Getty Images

Speaking of interesting situations, look no further than Seattle.
Tarvaris Jackson did not have a bad season by his standards, but he did poorly enough in the eyes of coach Pete Carroll that he needed to sign Matt Flynn.
But then Carroll surprised everyone when he drafted Russell Wilson in the third round. Though he stands under six feet (a big reason why some listed him as a low-round prospect), he has the skills to be a starter and has thus far impressed in organized team activities.
With Carroll being so unorthodox, it really is anyone's guess as to how this battle will go. Flynn came to Seattle thinking he was going to be the next Matt Hasselbeck, but could it be he is just keeping the seat warm for Wilson?
And what will happen to Jackson who still has aspirations of starting?
Of all the quarterback training camp battles, this to me is by far the most fascinating. Additionally, I very much expect the battle to go on all season.