2012 NFL Supplemental Draft Order: Breaking Down How Lottery Impacts Event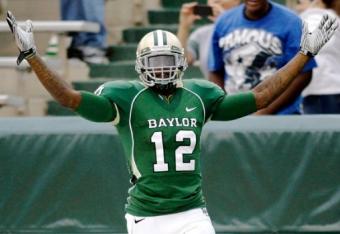 Josh Gordon. Photo Credit: Draftbreakdown.com

The NFL supplemental draft is quite a strange event. It's not nearly as hyped up as the actual draft in April and actually has a lot more in common with the NBA/NHL drafts in terms of how the selection order is determined.
There isn't a lot of information out there on the inner workings of the event, but Michael David Smith of ProFootballTalk summed up everything for curious fans quite nicely.
To sum up his findings, the supplemental draft has three levels of drawings, which will take place on Thursday afternoon right before the actual selection process begins.
Franchises with six or fewer wins (of which there are 10) are guaranteed to be among the first 10 teams to pick. The Colts, who had the worst record, will get 32 chances at the top pick. At No. 10, the Bills have 22 chances. Meanwhile, the eight teams that fall between these two have a corresponding number of tickets in the draw relative to their final standing.
After this takes place, the league holds another draw for teams with seven or more wins, but who missed the postseason (again, there are 10). The Chiefs get 22 chances for No. 11 and the Titans will get 12, while other organizations—once again—will fall between.
Are Supplemental Draft Picks Worthwhile?
This process repeats itself for the 12 playoff teams, with the Super Bowl champion New York Giants allowed just one name in the draw for the No. 21 pick.
While nary a player is worth a first-round pick in the supplemental draft, the order does remain true for the entirety of the event. This means that if a franchise wants to nab someone like Josh Gordon in the fourth round, they may have to jump into the third for a legitimate chance to get him if they received a poor pick via the lottery.
This wouldn't be a big deal, but you must remember that a team forfeits their selection in the corresponding round during the 2013 NFL draft upon being awarded the player in the supplemental draft.
That, coupled with the silent-auction nature of business, is what makes this event so unpredictable and exciting each and every year.
This article is
What is the duplicate article?
Why is this article offensive?
Where is this article plagiarized from?
Why is this article poorly edited?