Phoenix Suns: Summer League Roster, Key Storylines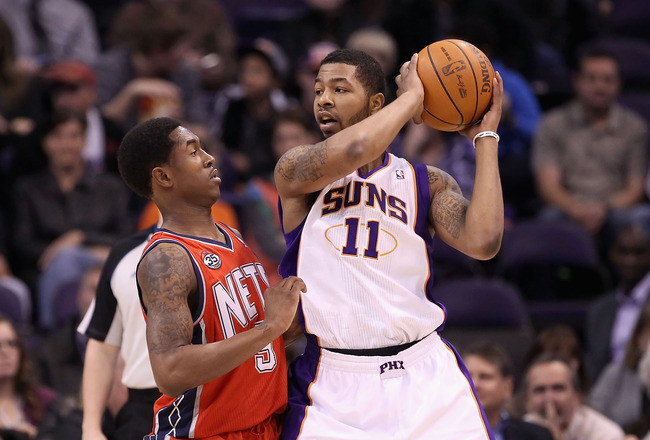 Christian Petersen/Getty Images
Rest assured, NBA basketball is back, people. You can all relax now.
Well, kind of.
The NBA Summer League is in full effect in Orlando, as the newly drafted players and undrafted free agents are looking to prove they belong on an NBA roster.
The Phoenix Suns have finalized their roster and start play on July 15th in Las Vegas against the New York Knicks.
Read on for a breakdown of the roster and some key storylines to look forward to during the team's five games in Vegas.
Point Guards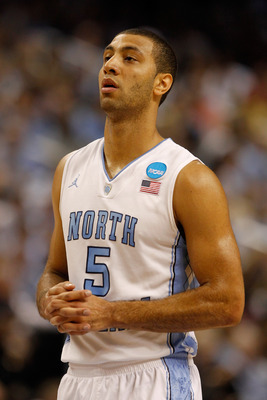 Streeter Lecka/Getty Images
Kendall Marshall
Vitals: 20 years old, 6'4" and 195 lbs
School: University of North Carolina at Chapel Hill
Marshall was the 13th pick of the 2012 NBA draft and is the future point guard of the Phoenix Suns. Marshall is a pinpoint passer who specializes in getting teammates the ball in scoring situations.
He will be heavily watched, as he is a first-rounder and someone who the team has a lot invested in. I expect him to shine in a primarily passing role.
Erving Walker
Vitals: 22 years old, 5'8" and 176 lbs
School: University of Florida
Last season, Walker was one of the fastest players in college basketball and a dynamite shooter from deep. Walker needs to work on his efficiency but should be a reliable scorer on this team.
Diante Garrett
Vitals: 24 years old, 6'4" and 190 lbs
School: Iowa State University
Garrett is not a skilled shooter, but his 6'9" wingspan gives him an edge against smaller point guards. Combine that length with above-average quickness, and he has a chance to really surprise people.
Don't be surprised if he also gets minutes at shooting guard. It will be interesting to see who plays more minutes between Garrett and Walker.
Doron Perkins
Vitals: 29 years old, 6'3" and 195 lbs
School: Santa Clara University
Perkins is one of the older players in the entire summer league and really is a long shot to get a training camp invite. He has played in Europe for the past four years and will struggle for minutes at a crowded position.
Shooting Guards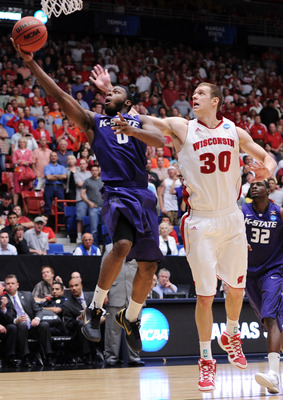 Harry How/Getty Images
Jacob Pullen
Vitals: 22 years old, 6'0" and 187 lbs
School: Kansas State University
Just two years ago, Pullen was one of the most polarizing figures in college basketball and the leader of the Kansas State Wildcats. He put up big-time scoring numbers and could be a go-to scorer in Vegas.
He's vastly undersized at 6'0" but uses shifty moves and a solid shooting stoke to rack up points. I'm really excited to see how he plays with a passer like Kendall Marshall.
David Lighty
Vitals: 24 years old, 6'6" and 216 lbs
School: Ohio State University
Lighty has ideal size (6'6") and has been a terrific defender from his days as a Buckeye. He's not the kind of player who can consistently create his shot, but he will benefit from having Marshall deliver him the ball in spot-up opportunities.
Look for Lighty to get a ton of minutes because of his defense, and his offense might surprise.
Matt Gatens
Vitals: 23 years old, 6'5" and 212 lbs
School: University of Iowa
Gatens' shooting stoke is a big reason why he's on the summer league team. He's a long shot to get a training camp invite and will have to really wow the team to get a ton of playing time.
Small Forwards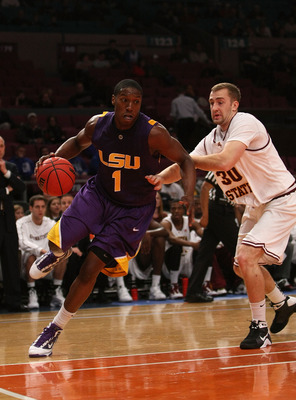 Nick Laham/Getty Images
Tasmin Mitchell
Vitals: 26 years old, 6'6" and 235 lbs
School: Louisiana State University
Mitchell had a successful career at LSU and used his athleticism and quickness to score. He will be counted on as one of the few small forwards on the roster and should get a ton of minutes to prove his worth.
P.J. Tucker
Vitals: 27 years old, 6'6" and 224 lbs
School: University of Texas
Tucker was a solid player at Texas and is an above-average rebounder for his size, as he averaged 9.5 rebounds his junior season. Tucker needs to show he can be more than a bruiser, and showing a consistent jumper would do him wonders.
Expect Tucker to get some time at power forward because of his strength and rebounding prowess.
Power Forwards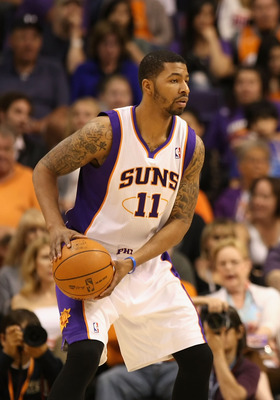 Christian Petersen/Getty Images
Vitals: 22 years old, 6'10" and 245 lbs
School: University of Kansas
Morris was the 2011 first-round draft pick of the Phoenix Suns and is the unquestioned best player on the team. Last year's lockout prevented Morris from getting to play in the summer league, so this year will be his first taste of summer league action.
He's not fighting for a roster spot, so expect a confident and free-flowing Morris to produce big-time numbers.
Matt Howard
Vitals: 23 years old, 6'8" and 220 lbs
School: Butler University
Howard was one of the better, and more recognizable, figures on the Butler Bulldogs and helped lead his team to two straight NCAA championship games in 2010 and 2011.
He doesn't have ideal size or strength for a power forward, but his skill helps overcome that. I expect Howard to secure a training camp invite after the summer league.
Marcus Landry
Vitals: 26 years old, 6'7" and 225 lbs
School: University of Wisconsin-Madison
Landry participated in last year's training camp for the Suns but did not make the team. He's a reliable outside shooter who will need to make a big impact on the team to get another training camp invite.
DeShawn Sims
Vitals: 24 years old, 6'8" and 224 lbs
School: University of Michigan
Sims is a big, athletic body but will struggle for minutes as a power forward with Morris, Howard and Landry all above him.
Centers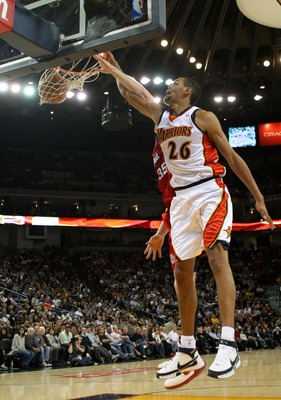 Jed Jacobsohn/Getty Images
Patrick O'Bryant
Vitals: 26 years old, 7'0" and 248 lbs
School: Bradley University
Patrick O'Bryant was the ninth pick of the 2006 NBA draft by the Golden State Warriors and was supposed to be the center of the future for the team. He never panned out and played in Greece last season.
O'Bryant is an intriguing player, as he has a legit shot to make the team as the backup center if Robin Lopez is not re-signed.
Akos Keller
Vitals: 23 years old, 6'9" and 230 lbs
Country: Hungary
I honestly don't know much about Keller, as he is the only international player on the team. Keller plays on the Hungarian national team and will be an interesting player to watch.
Key Storylines
Mike Ehrmann/Getty Images
Will Kendall Marshall and Markieff Morris develop chemistry?
Both Marshall and Morris will be key players for the Phoenix Suns next season, and this extra time together should pay dividends come training camp.
We all know what Morris can do, so the real key will be how Marshall adapts to his style of play.
Personally, I feel Marshall will put the ball right where Markieff wants it, and Morris will, in turn, trust Marshall more by the end of summer league.
Can Patrick O'Bryant live up to his 2006 hype?
The Golden State Warriors obviously thought highly of O'Bryant when they took him ninth overall in 2006, but he struggled and wasn't even in the league last season.
O'Bryant has the physical stature to succeed in the NBA and will be given a big opportunity to produce in a similar scheme to the Warriors. If he plays well enough, he should get an invite to training camp.
How will Erving Walker, David Lighty and Jacob Pullen fare?
All three players showed the ability to produce at a high level in D-I college, but will that translate to the NBA?
Lighty and Pullen haven't been given a legitimate chance to succeed in the pros, and this opportunity will not be taken lightly. Walker went undrafted this year and has a lot of doubters to prove.
I expect Lighty to play the best out of the three en route to a training camp invite.
Keep Reading

Phoenix Suns: Like this team?