Chicago White Sox Trade Rumors: 10 Potential MLB Trade Deadline Targets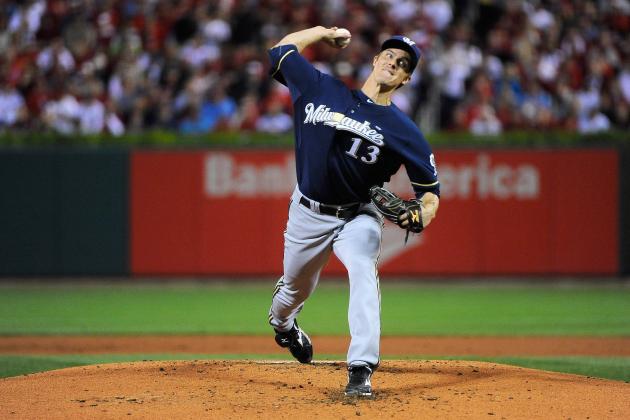 Pool/Getty Images

With the MLB trade deadline looming, Chicago White Sox general manager Kenny Williams will likely make a move to improve the first-place White Sox's chances of winning their division.
While the White Sox have exceeded expectations this season and currently sit three games ahead of the Cleveland Indians in the AL Central, there are still needs to be addressed if the White Sox want to remain legitimate contenders this season.
Williams, who had declared that the White Sox were in rebuilding mode this past offseason, reversed course in late June by trading for third baseman Kevin Youkilis. While Youkilis has paid immediate dividends and helped the team increase their division lead, the White Sox might still be looking to make some last-minute tweaks for a potential playoff push.
The White Sox bullpen has been somewhat of a patchwork operation this season, but has generally succeeded, an improvement over the 2011 team's early-season bullpen struggles.
With a mixture of rookies and veterans battling consistency issues and dealing with injuries, the White Sox will likely be looking to snag a veteran reliever to solidify the bullpen.
The starting rotation has been in a constant state of flux, yet has produced the third-most quality starts in the American League this season. Another starter might be needed to keep the White Sox's playoff hopes alive, however, and with some big names with expiring contracts pitching for disappointing teams this season, there might be some quality arms available to the White Sox.
With his huge contract extension this offseason, left-handed starter John Danks struggled early before landing on the disabled list with no signs of an immediate return after the All-Star break.
Philip Humber, who is set to return to the team following some rehab work in the minors, will likely slide into the fifth spot in the rotation. Humber will need to improve on his 6.01 earned run average if he wants to stay in the rotation.
Chris Sale and Jake Peavy have been lights-out for the White Sox, but will have to be rested down the stretch to preserve their arms for a division race, or possible postseason play.
Even though the White Sox filled their void at third base by acquiring Youkilis, the team still has depth issues as well, and they lack solid role players who can contribute to a playoff push.
While the White Sox do have holes to fill despite their first-half success, does the team have enough talent in the organization to actually pull off another trade?
With some quality talent on the trading block for several underachieving teams, the White Sox will have no shortage of players to choose from, but Kenny Williams will have his work cut out for him trying to offer attractive packages to MLB sellers in the run-up to the non-waiver deadline.
Here's a look at 10 potential targets that could help the White Sox reach the postseason. Some are more realistic possibilities than others for the White Sox, but Kenny Williams usually never fails to surprise fans, and may have one or two more big deals in store for the White Sox faithful.
Begin Slideshow

»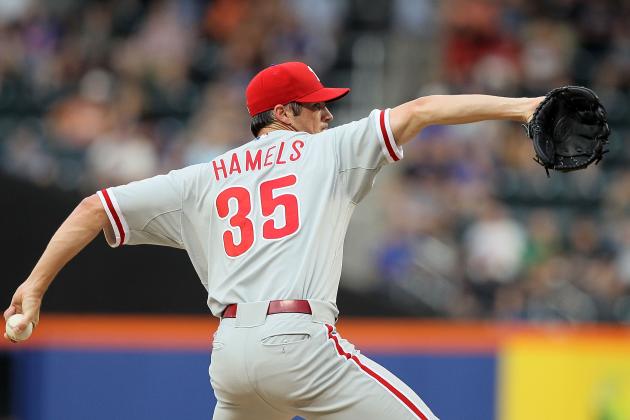 Jim McIsaac/Getty Images

Cole Hamels is clearly the biggest name rumored to be changing addresses this summer. His one-year contract makes him expendable, and his postseason experience makes him an attractive rental for teams in need of a big arm down the stretch.
The Philadelphia Phillies trail division-leading Washington by 14 games, and are 10 games behind the wild-card leaders, the Braves and Reds.
If the Phillies don't gain any ground in the next couple of weeks, they will likely look to deal Hamels in exchange for top prospects.
This might be the most unlikely scenario for the White Sox due to their lack of hot prospects, yet the White Sox could package current MLB talent with prospects in order to land a top-flight pitcher like Hamels.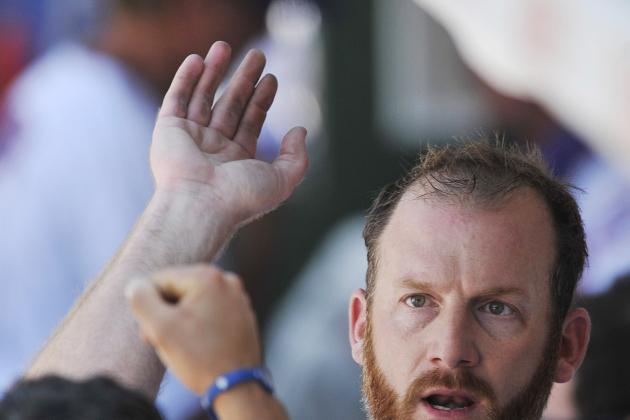 David Banks/Getty Images

Before he went on the disabled list in mid-June, Chicago Cubs right-hander Ryan Dempster pitched brilliantly for the struggling Cubs.
Dempster managed only three wins over his first 12 starts due to a lack of run support, but posted a sparkling earned run average of 2.11.
Dempster won his first start last week since returning from the disabled list, and will reportedly be pitching in front of several talent evaluators during his next scheduled start this weekend.
The odds of the White Sox offering enough quality minor league talent to Cubs president Theo Epstein are slim, but Dempster's veteran presence and stellar 2012 numbers would be a big catch for the division-leading White Sox.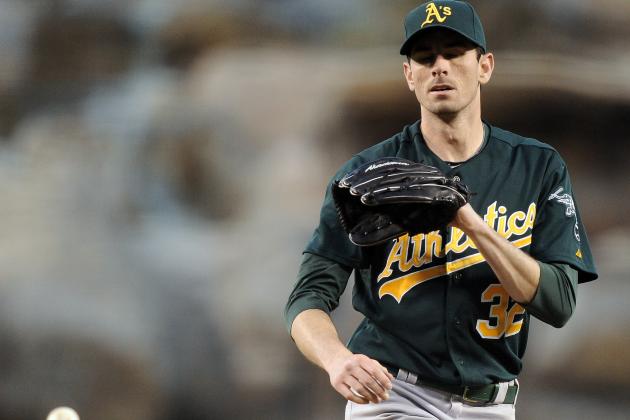 Harry How/Getty Images

Former White Sox pitching prospect Brandon McCarthy may be another potential trade target for the team.
McCarthy's game never quite came together in Chicago, as he posted an ERA of 4.39 in two seasons while struggling with nagging injuries.
While pitching with the Texas Rangers and now the A's, McCarthy has averaged only 94 innings per season as a starter while battling more sever injuries.
McCarthy has pitched well for the A's this season, however, posting a 2.54 ERA in 12 starts, and is signed to a one-year contract with the A's.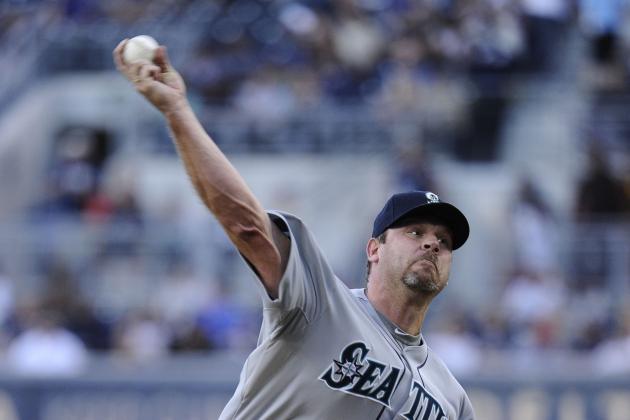 Denis Poroy/Getty Images

Thirty-seven-year-old Kevin Milwood, who has pitched well for the Seattle Mariners this season, could parlay his moderate 2012 success into a late-season run with a playoff contender.
Milwood, who won 18 games for the Atlanta Braves in 1999, is playing in his 16th season this year, and will be a bargain for any interested team with his $1 million 2012 salary.
Milwood has seven quality starts in 2012, as well as a complete-game shutout to his credit. He has a 3.92 career postseason ERA along with a 0.94 WHIP in 41.1 postseason innings.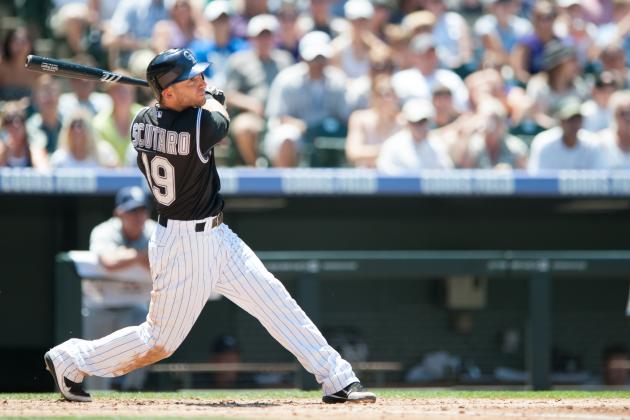 Dustin Bradford/Getty Images

Thirty-six-year-old utility infielder Marco Scutaro could add some much-needed depth to the White Sox bench.
Scutaro, who hasn't exactly intimidated major league pitchers throughout his career, has a respectable career on-base percentage of .338, and averages 10 home runs a year.
Scutaro could occasionally spell Kevin Youkilis at third base, Alexei Ramirez at shortstop, and Gordon Beckham at second base. He could also provide a late-inning spark off the bench.
Scutaro's decent bat and versatility in the infield make him an inexpensive option and could shape up to be a nice role player during a playoff run.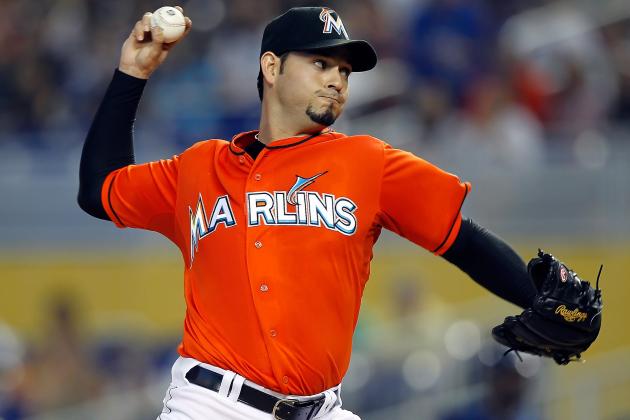 J. Meric/Getty Images

With Ozzie Guillen and the Miami Marlins suffering a meltdown in South Florida, one of their starting pitchers may be on the trading block this summer.
The Marlins, who made some big offseason moves to christen their new stadium, have played through some peaks and valleys this season, and currently sit nine games out of first place in the NL East.
Sanchez, who won arbitration this offseason with the Marlins, has been inconsistent this season, yet has managed a strikeout-per-nine ratio of 8.0 this season.
He's a solid young arm who could get hot down the stretch, and would come at a relatively cheap price.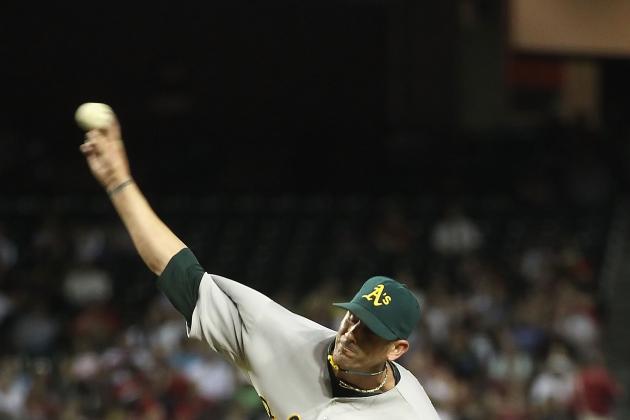 Christian Petersen/Getty Images

As usual, the Oakland Athletics have played beyond expectations this season, despite unloading their top two starting pitchers and closer this offseason. The A's have managed a .500 record to this point, and are nine back in the AL West.
With a young roster, and immovable division hurdles, the Los Angeles Angels and Texas Rangers in front of them, the A's will likely sell off more assets in the next few weeks.
Hard-throwing veteran reliever, Grant Balfour, has continued to be a solid arm out of the Oakland bullpen, posting an ERA of 3.14 in 42 relief appearances this season.
With Jesse Crain on the disabled list and Addison Reed and Nate Jones still getting their feet wet in the majors, Balfour would be a nice veteran arm to complement Crain and Matt Thornton in the White Sox bullpen.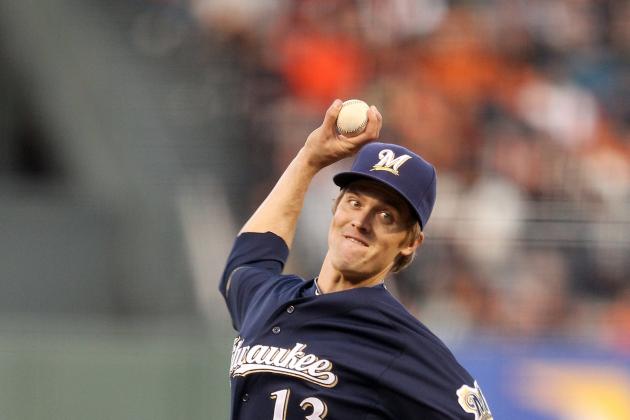 Ezra Shaw/Getty Images

While the addition of Zack Greinke to the White Sox is about as unlikely as Chicago landing Cole Hamels, the veteran right-hander would instantly make the White Sox staff one of the best in the American League.
If Kenny Williams can offer an appropriate package, assuming the Milwaukee Brewers are out of contention in the next few weeks, the addition of Greinke would be Williams' career masterpiece.
Greinke, who is 9-3 this season with a 3.32 ERA, is nearing the end of his four-year contract with the Brewers. Milwaukee is currently eight games out of first place, and five games under .500.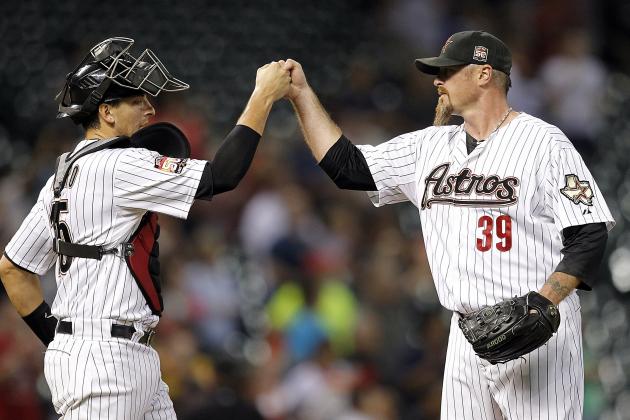 Bob Levey/Getty Images

Pitcher Brett Myers, an 11-year veteran, is currently closing games for the last-place Houston Astros.
Myers has 18 saves this season, and has a 3.34 ERA in 33 bullpen appearances this season. The Astros, who have been slightly better than expected this season, still sit more than 15 games behind the NL Central-leading Pittsburgh Pirates.
Myers could be a great option for the White Sox in the seventh or eighth innings, or the ninth inning if Addison Reed falters at any point this season. His ability to close or even make a spot-start would make Myers a valuable addition to any playoff contending team.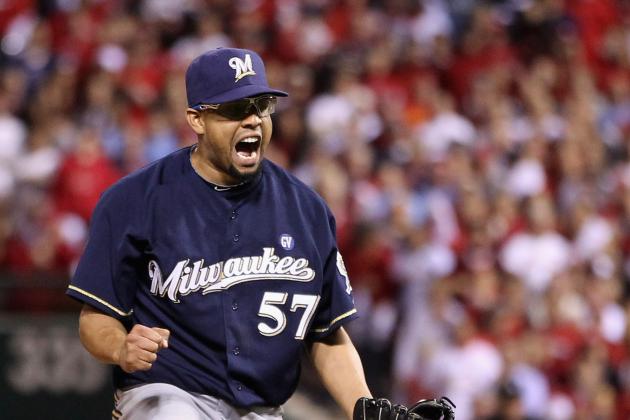 Christian Petersen/Getty Images

Despite carrying his highest ERA in his career through the All-Star break (3.96), Brewers reliever Francisco Rodriguez can still make hitters miss.
K-Rod, who saved 62 games for the Angels in 2008, still has a respectable K/9 ratio of 7.9, another career low.
While carrying a one-year contract with the Brewers and scuffling with a disappointing fourth-place team, Rodriguez will likely find a new home before the trade deadline.
Assuming he has something left in the tank, Rodriguez could catch fire with a contending team such as the White Sox, and would be a valuable reliever when a big out is needed.