WWE Money in the Bank: 3 Additional Matches We Need Added to Card ASAP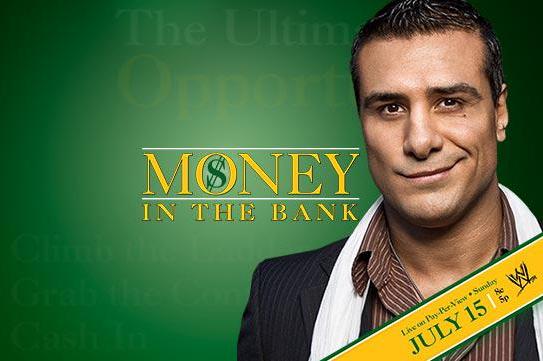 Photo courtesy of WWE.com
The 2012 WWE Money in the Bank event boasts a card of five matches announced to this point.
We will get the next installment in the CM Punk-Daniel Bryan feud with the WWE title on the line, but this time, they've thrown AJ in as the special guest referee.
The World title will be on the line as well with Alberto Del Rio challenging the Celtic Warrior Sheamus.
Then, of course, there are the Money in the Bank ladder matches themselves.
The YouTube Pre-Show will feature Hunico and Camacho looking to take the Tag Team titles from the team of Kofi Kingston and R-Truth.
That leaves just four matches for the pay-per-view itself, and it seems likely that there will be some "bonus" matches added to the event, as WWE is beginning to make a bit of a habit out of doing that.
If that is to be the case, here are three matches that would make sense to add.
Begin Slideshow

»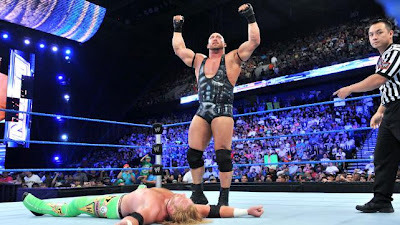 Photo courtesy of nmalbaugh.blogspot.com
Ryback's WWE career has consisted mostly of destroying a bunch of no-name wrestlers—at least to the WWE Universe.
He faced Curt Hawkins on the July 6, 2012 edition of WWE Smackdown, defeated him, then did the same to his tag team partner, Tyler Reks, the following week.
The company has put Ryback in several handicap matches since his debut, even teasing an eventual 3-on-1 encounter.
But this would be Ryback's first handicap match against two men who are actually on the roster, and considering the ease in which he beat both within singles competition, it makes sense to progress to this next.
Many fans may not want to see another Ryback squash match on pay-per-view, but squash matches are all we're going to see out of this guy for awhile, and WWE seems intent to push him.
This would be a chance to give him some more mainstream exposure to a pay-per-view audience.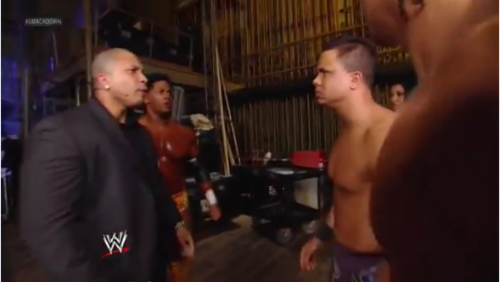 Photo courtesy of tumblr.com
Things are far from settled between these two teams, as AW actually had Primo, Epico and Rosa under his "All World" brand before Darren Young and Titus O'Neil.
Primo was able to get a singles win over Darren Young on the most recent episode of Friday Night Smackdown, and that is a loss the PrimeTime Players should want to get back.
AW tweeted that he denied the title shot once he was told it would be on the Pre-Show, but whoever is calling the shots for the night could force Young and O'Neil to earn a future shot.
Plus, if WWE had a Tag Team title match and a number one contenders match for those titles in the same night, it might actually feel like there is some semblance of a Tag Team division again—something WWE has sorely needed for years.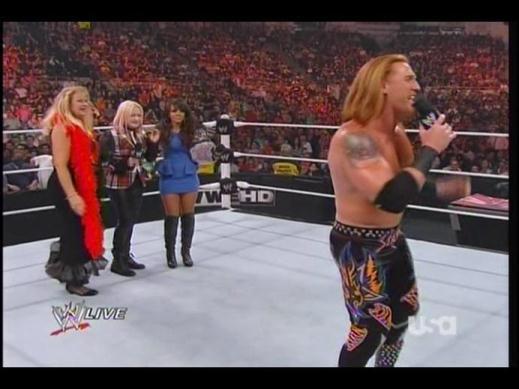 Photo courtesy of Spinebuster.com
The WWE seems to have a fairly entertaining thing going on with Heath Slater facing a former Raw legend every Monday night. From Vader to Sycho Sid to Cyndi Lauper and Diamond Dallas Page, Slater has been in the ring with some very big names.
Despite losing just about every one of those matches, it's by far the best work Slater has done in his young WWE career.
So why not use the opportunity and do it in front of a live pay-per-view audience?
There are several possibilities as to who could come out and face Slater.
There are still many legends from Raw that haven't been used yet—guys like Diesel or even, to a lesser extent, someone like King Mabel/Viscera.
They could use it as a way to bring Rey Mysterio back to television or even to put someone like Brodus Clay in a quick match.
Either way, it's something that would make a good addition to this card.