5 Reasons Why the 2012-2013 English Premier League Season Will Be the Best Ever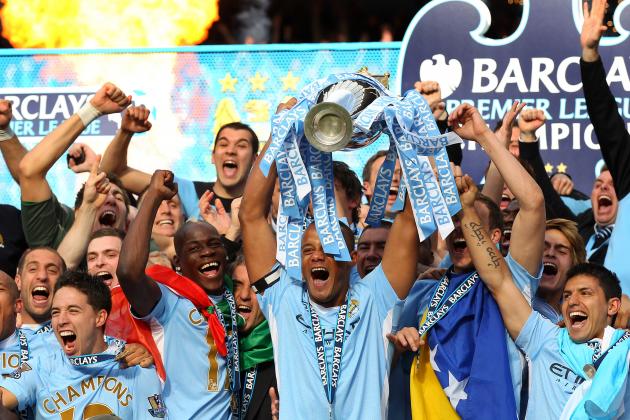 Alex Livesey/Getty Images

The 2012-2013 English Premier League will kick off in less than six weeks, and it could be one of the best ever.
Last year's title race went right to the wire, as Manchester City became just the fifth team to have their name etched on the famous Premier League trophy.
Bolton Wanderers suffered relegation heartbreak on the final day, with a couple of crucial refereeing decisions going against them.
Reading, Southampton and West Ham were all promoted from the Championship last year and will all look to cement themselves during their first season back at the top table.
There have been a few signings already during the transfer window, and it's only going to get busier as we head towards the start of the season.
Here's a list of five reasons why I think that next season could be the best English Premier League season ever!
Begin Slideshow

»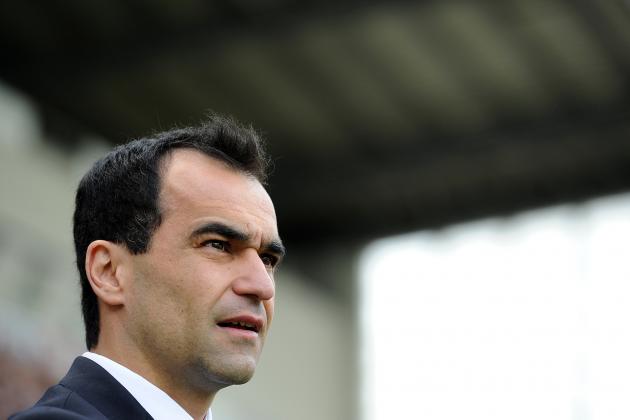 Chris Brunskill/Getty Images

The brilliant thing about the English Premier League over the last few years has been that there's been no obvious relegation candidates before the season's kicked off.
Everyone expects the so-called "smaller" teams to go down, like Wigan and West Brom, but there's always a surprise team down there.
It was West Ham a couple of years ago and Newcastle United before that, so pretty much anyone outside the top 8 could be in trouble.
The teams coming up from the Championship every year are getting better and better as well, so it's a tough call to say who'll get relegated.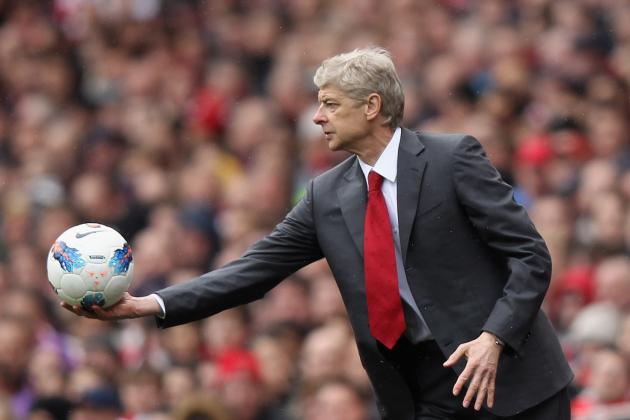 Bryn Lennon/Getty Images

Last season, Tottenham did something that only two clubs have done in recent years: They finished in the top four ahead of one of the "traditional top four."
This season, I think that both Arsenal and Chelsea might struggle to finish in the top four, with both missing out on Champions League football.
With the greatest of respect, if it hadn't been for Robin van Persie's goals last season, Arsenal would've finished in the bottom half of the league.
As we edge towards the start of this season, it's still not clear whether or not he's going to be at Arsenal next year or if the club will look to cash in on their star man.
Roberto di Matteo is deservedly the full-time Chelsea manager, after winning the Champions League and FA Cup, but it still baffles me that he's in charge when West Brom didn't think he was good enough to keep them in the Premier League.
I think that he'll find next season a lot tougher when he's got six competitions (League, Domestic Cups, Champions League, Super Cup and FIFA World Club Cup) to contend with, and without Didier Drogba, there's no obvious goal threat.
Liverpool will be nowhere near as bad as they were last year, and Tottenham will want to build on their great season in 2012-13.
It's going to be a tough season for both of those clubs to finish in the top four, and they could both easily miss out on Champions League football in 2013-14.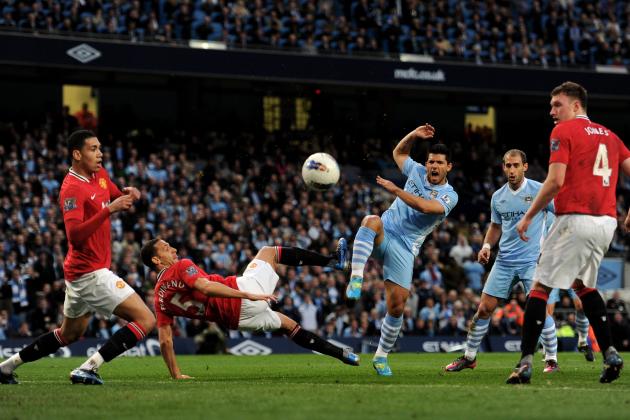 Michael Regan/Getty Images

He started last season with a bang, he finished it with a flourish and now that he's used to the pace of the Premier League, Sergio Aguero should top the goalscoring charts next season.
It's frightening to think that Liverpool paid almost as much for Andy Carroll as Manchester City did to get Aguero.
Players like Wayne Rooney, Mario Balotelli, Lukas Podolski and Robin van Persie (if he's still at the Emirates) will all be up there too, but Aguero will finish just above them.
He can score goals from out of nothing, and I think that if he's more selfish next season, he could be untouchable in front of goal.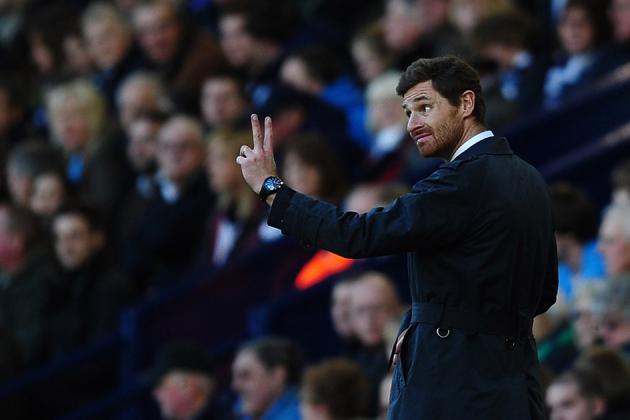 Laurence Griffiths/Getty Images

Since last season ended, there's been a bit of a managerial merry-go-round in the Premier League.
For a variety of reasons, Tottenham, Liverpool, Swansea, Norwich, West Brom and Aston Villa have all changed their manager ahead of the new season.
Normally when a new manager comes in, it gives the whole club a boost in terms of their confidence.
The man with arguably the biggest point to prove is the new Tottenham head coach Andre Villas-Boas.
Since being unceremoniously booted out of Stamford Bridge, he's been portrayed as a bad manager, when he's not.
This is pure speculation on my part, but to me, the problem seemed to be that the Chelsea squad didn't respect or like him, so he was booted out.
It's my opinion that Villas-Boas is better than he showed at Chelsea and he'll be better suited to Tottenham.
Other managers with huge jobs on their hands are Brendan Rodgers at Liverpool and Paul Lambert at Aston Villa.
Those clubs horrendously underacheived last season, and they'll want to start with a bang.
Bringing a fresh face to the dugout might just be what these clubs need, and the new-manager syndrome will be in full effect.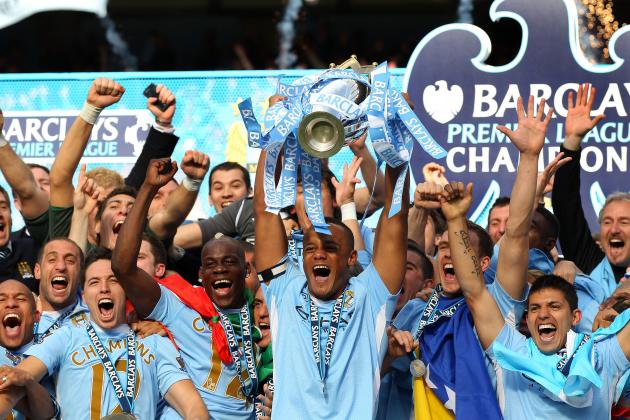 Alex Livesey/Getty Images

Of all the things to look forward to and predict, this is almost a certainty.
Manchester City won their first Premier League title last season and they've got an endless supply of money to attract even better players than they have.
The strength of their squad is frightening, and it's saying something when players like Carlos Tevez and Mario Balotelli aren't even guaranteed a starting place.
In the red half of the city, Manchester United will still be smarting at the way they lost the title last year.
Sir Alex Ferguson has seen and done it all, so he won't be overly concerned.
Although he's only brought in a couple of new faces, he'll be working behind the scenes to add to his squad ahead of the season.
The return of Vidic at centre-half will be like a new signing and it's arguable that if he'd have played for the whole season, United could've won the league.
Either way, next season's title race is bound to be anything but a titanic tussle between the two Manchester giants.
I won't be stupid enough to pick between them though!