Ranking the NFL's Most Quotable Players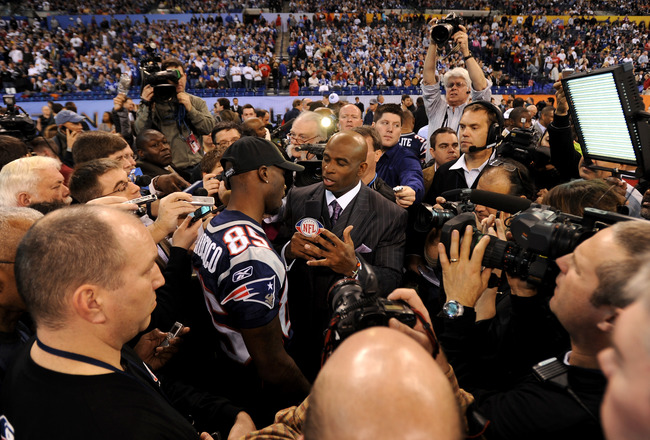 One quotable Pro Football Hall of Famer, Deion Sanders, interviews Chad Ochocinco (a lock for the Quotable Athlete Hall of Fame)
Michael Heiman/Getty Images
In today's NFL, players aren't just athletes, they're superstars. What used to be a game played by anonymous, named-by-their-number gladiators is now played by pitchmen, movie stars, morning-show hosts and studio analysts.
Today's NFL is drowning in an ocean of high-definition TV feeds, tablet-optimized mobile video streams, and real-time social media updates. Even the no-playingest, never-dressingest practice squadder gets more face time with fans these days than the Hall of Famers of old.
Yet, some players stand out amongst the noise.
Some players, through the flamboyance of their personality, the dynamism of their play on the field, the quickness of their wit or all of the above, stick in our minds.
The most quotable players don't just exist to generate headlines and buzz, they draw fans into the game. Before the game, we check Twitter and Facebook to get their state of mind.
During the game, we see their personality woven into on-field performance, as well as their attitude, with close-ups and sideline interviews. After the game, the press knows who they should go to to get a unique way to tell the story of the game.
See that picture above? Receivers with one catch in the Super Bowl don't pull media scrums like that . . . not unless they're one of the most quotable players in the NFL.
Keep Reading