Picking a Liverpool Starting XI to Include Clint Dempsey and Fabio Borini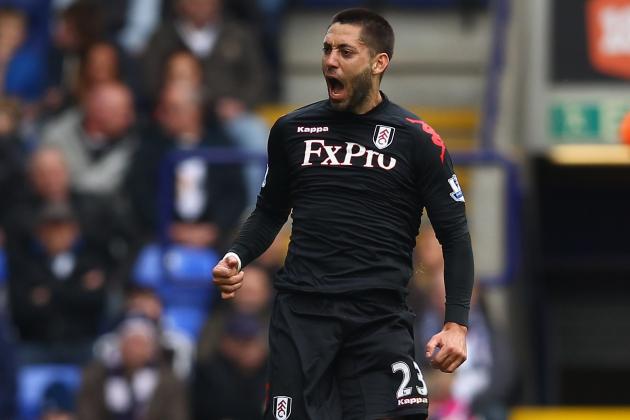 Clive Brunskill/Getty Images

It's that time of year. Euro 2012 is over, and the domestic leagues have at least a month or more until they resume.
For writers at the Sun, Metro, Mail, Mirror, Telegraph and Goal.com, this is the time to shine. These are the days when they transform from gossipy tabloids to "reputable sources" as football fans around the globe desperately search for a morsel of real news.
Yes, folks, the transfer window is hitting its stride. And at least this week, a lot of the focus rests on Brendan Rodgers and his forthcoming overhaul.
We do our best here to sift through the grey area that often exists between fact and fiction. And, in this case, it is beginning to look like two transfers in particular are moving more and more into the former column.
Fabio Borini
The Mirror today says "Liverpool have agreed a £12million fee to make Fabio Borini the first signing of new boss Brendan Rodgers' Anfield revolution."
That interest is confirmed by The Guardian. "There is a real interest shown by Liverpool for Borini," according to Roma sporting director Walter Sabatini.
ESPN then added fuel to the fire. The player's agent, Marco De Marchi, told Radio Radio, "Roma has informed us of Liverpool's interest in the boy. Now it's up to Fabio to have his say."
The Guardian reports that a "£9m plus Dempsey" offer could be on the way from Fulham for Andy Carroll.
ESPN spoke to Liverpool chairman Tom Werner in May. He stated then to Goal.com, "...any team would be lucky to have Clint Dempsey playing on their squad."
And not to be beaten to a scoop, the Mail chimes in. According to them, "Liverpool are believed to be the favourites to sign the USA international."
Conclusion
With these developments in mind, we look at what a potential starting XI would look like with these additions.
Begin Slideshow

»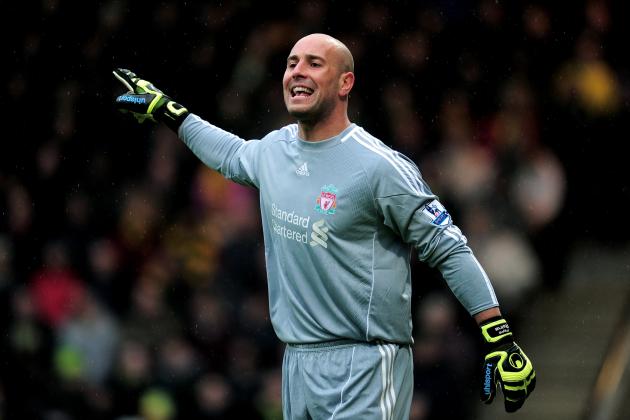 Jamie McDonald/Getty Images

Ignore the chatter about Reina being in decline. He is one of the Premier League's best and will be guarding the goalposts on Merseyside for the foreseeable future.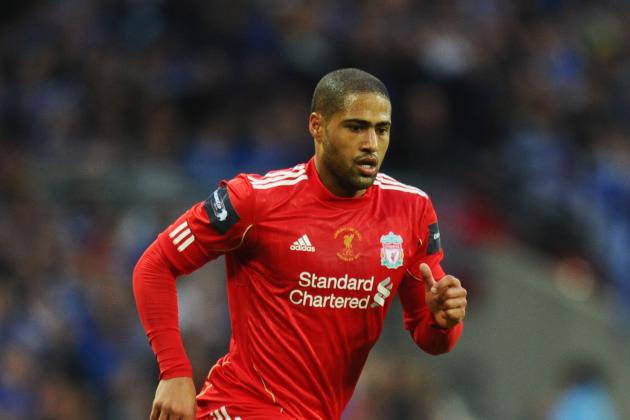 Mike Hewitt/Getty Images

Johnson's stock is rising, following a solid performance at Euro 2012. Outside of a few lapses in the Sweden match, he performed admirably throughout.
Johnson's offensive style suits the Rodgers system, which requires full-backs to provide width and push forward.
Shaun Botterill/Getty Images

Denmark's captain and the Northern Irish manager are a match made in heaven.
Agger's tactical ability and confidence on the ball have been window dressing in Liverpool's defense for years. Under the new regime, they will be showcased.
2012-13 will be the season in which Daniel Agger hits his prime as a footballer.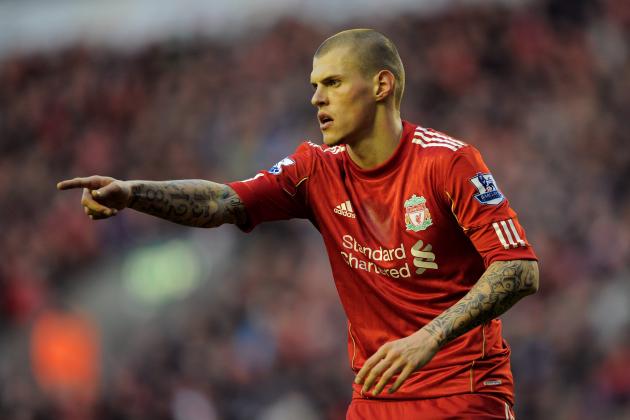 Michael Regan/Getty Images

Ignore the rumors, Skrtel is not going anywhere.
The Slovakian is the regular starter alongside Agger now that Jamie Carragher's decline is all but complete.
Andre Wisdom and Sebastian Coates provide depth from the bench.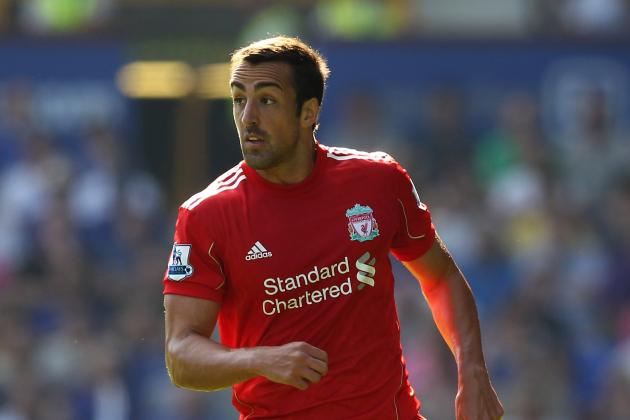 Clive Brunskill/Getty Images

Enrique saw a dip in form late in his first campaign. Should that persist. Martin Kelly could replace the Spaniard.
For now, though, Enrique is the guy. Rodgers will love his speed. Given an effective partner on the left flank, he could be far more productive in the new 4-3-3.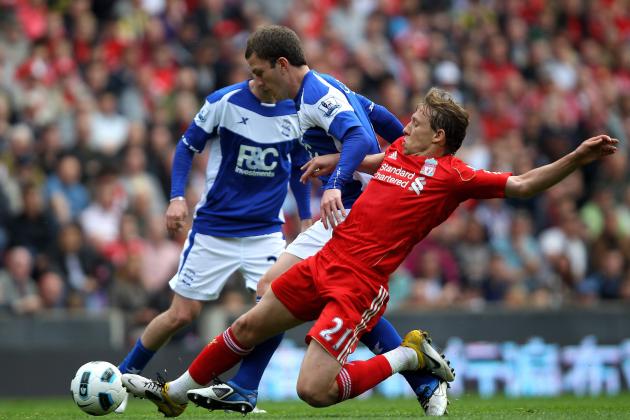 Clive Brunskill/Getty Images

Leiva's tackle win percentage of 84 percent needs to improve.
However, he dominates the rest of the midfield in stats such as minutes per tackle, minutes per challenge and tackles won, respectively.
In short, his work rate is unmatched. He is a box-to-box defensive midfielder, and the Brazilian should be able to do the job Leon Britton does for Swansea City with ease.
The only thing holding him back at this time is injury.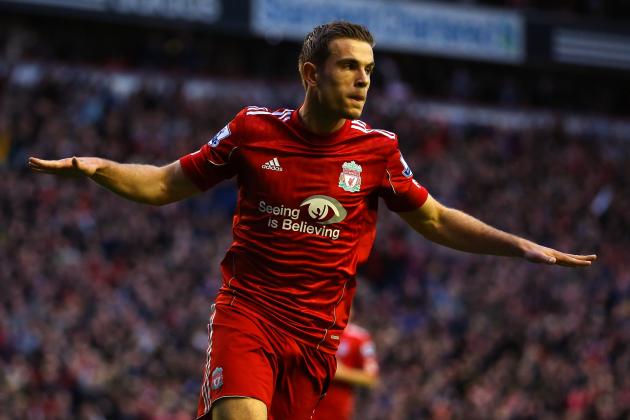 Alex Livesey/Getty Images

It took a long time for the Kop to get used to Lucas Leiva. Now he is a fan favorite, and Javier Mascherano is a distant memory.
After Year 1, Anfield remains lukewarm on Jordan Henderson. However, his appearance for England this summer has some reassured that the future will be bright.
Perhaps finally Liverpool can put the memory of Xabi Alonso in the rearview mirror.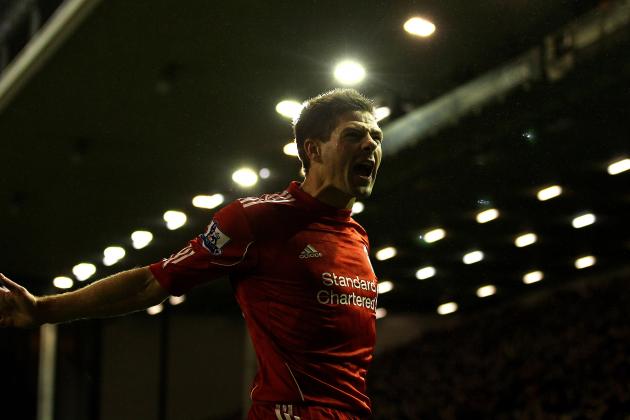 Clive Brunskill/Getty Images

There will be some growing pains at first. Gerrard likes to force the game and can be speculative in his attempts at times.
Rodgers, on the other hand, expects more patience and composure from his midfielders.
Gerrard can play at the highest levels just about anywhere on the pitch. Once he gets the hang of the new 4-3-3, "Captain Fantastic" will be off to the races as usual.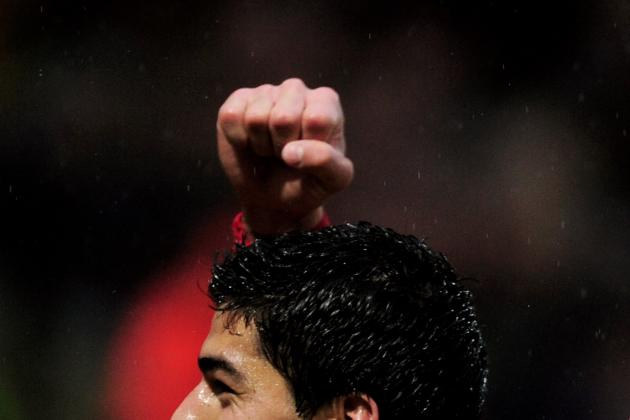 Jamie McDonald/Getty Images

Perhaps the largest tactical error of Kenny Dalglish's second tenure was deploying the Uruguayan as a lone forward. That is not his natural position.
Suarez is far more effective playing behind the striker as he does for Uruguay. In the modified 4-3-3, he can create and assist as he does best without having to shoulder the bulk of the goalscoring.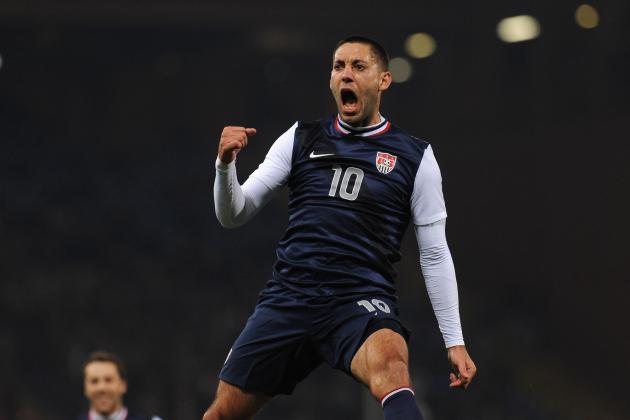 Valerio Pennicino/Getty Images

Enter the Texan.
Current starter Stewart Downing is a traditional left-winger. He is a great crosser with a strong left foot.
However, he lacks the confidence, tactical ability and offensive quality to maintain a presence in the center of the park.
Dempsey is his foil. For Fulham and the United States, respectively, he has played at the front of the midfield, on either flank and as a lone striker. Despite playing a supporting offensive role at Craven Cottage, Dempsey netted 23 times in 2011-12.
If he and Suarez can develop a rapport, things can become dangerous rather quickly.
Marco Luzzani/Getty Images

Thus, you have to ask yourself, what type of player is best-suited to complement Dempsey and Suarez?
Andy Carroll lacks speed and is sometimes slow to pick out the right teammate. He has a powerful shot and is terrific in the air, yet one wonders how important that will be as the club moves from cross-heavy tactics to a system that emphasizes possession and careful build-up.
Borini is young, inexpensive and has the confidence of his manager. He has played in this system at both Roma and Swansea, and succeeded on both accounts. He swaps English aggression for Italian flare.
To this point, Borini has interacted with the likes of Scott Sinclair and Bojan Krkic in the final third. No offense to either, but Suarez has them outclassed. Borini could explode at Anfield, given a bit of patience and the physical maturation necessary to sustain the rigors of the English game.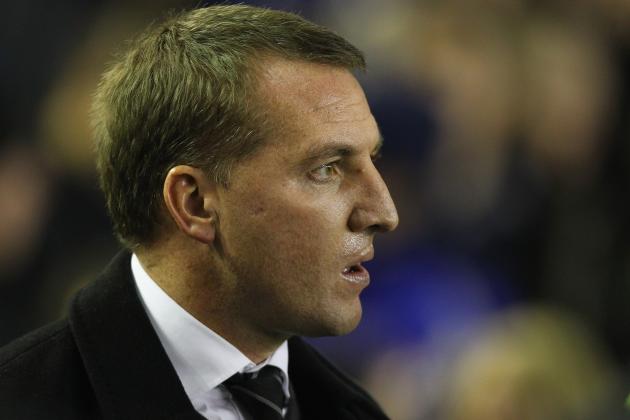 Matthew Lewis/Getty Images

If the rumors regarding a potential Dempsey-Carroll swap are true, then Rodgers could potentially sign Borini and Dempsey for a net £3 million.
Critics will cite Carroll's purchase price of £35 million, but that was not Rodgers' doing, and he cannot build a team today based on the assumptions of yesterday.
These potential moves would improve the team dramatically. They also leave the door open for additional expenditure elsewhere.
Depth concerns persist at full-back, striker, all over the midfield and on both flanks. Further, it remains to be seen whether or not Rodgers rates Henderson highly enough to consider him an every-week starter.
Perhaps one big-money signing could be made to give Liverpool another option at the center of the pitch.