10 Athletes I Would Never Fight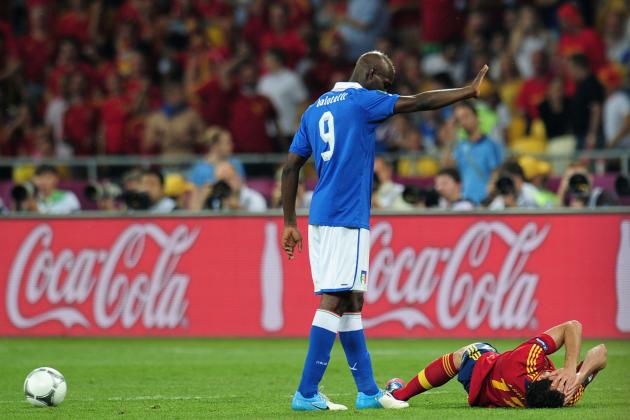 Shaun Botterill/Getty Images

Every now and then, my cousin and I have debates over sports like most male friends. These range from a fantasy draft of all time athletes to could I win one fight out of 100 against Anderson Silva if I had a baseball bat.
Recently, we had an argument of the top athletes we would never want to fight. Luckily for me, my cousin sells steel and I write for Bleacher Report so my list is official and his isn't.
Now the rules of the list are that the athlete can't be a professional fighter and has to be active in a sport. We all know we would never want to fight Muhammad Ali or Deacon Jones.
Also, know this fight takes place in an open space and is weapon free.
The last bit of information is that by no means would I think I even stood a chance against any professional athlete. This list could easily go beyond 10 but this is my personal top 10.
Honorable Mention: Jose Cano. The look on his face when the Kansas City crowd was booing his son during the home run derby was moderately terrifying… OK, so I needed to sleep with the light on.
Begin Slideshow

»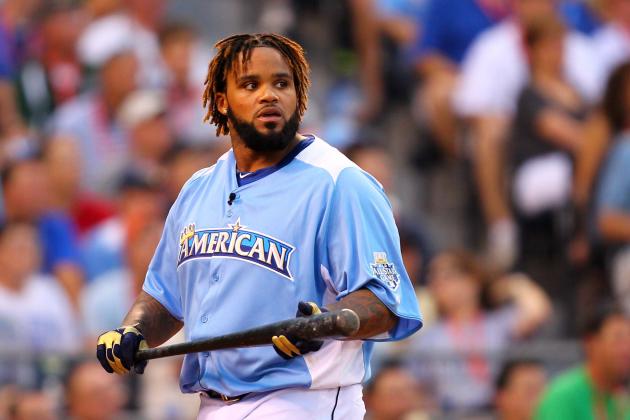 Dilip Vishwanat/Getty Images

Prince Fielder is the main reason I will never make fun of vegetarians. He is living proof that while I chowed on a steak he was still blasting home runs and making somewhere near my annual salary as a game check. It was good steak though.
He has admitted that the vegetarian diet didn't last but the fact that I can't go a whole day without at least eating part of a bird means he has more discipline than I do.
That discipline matches well with his power. If you missed the home run derby in Kansas City then you missed a display of raw power. After the third round I think a few of the baseballs he hit into the fountains are pressing charges.
The only way I ever beat Fielder in a fight is if we are playing Fight Night on Xbox. Even then my only chance of winning is if I give him the broken controller.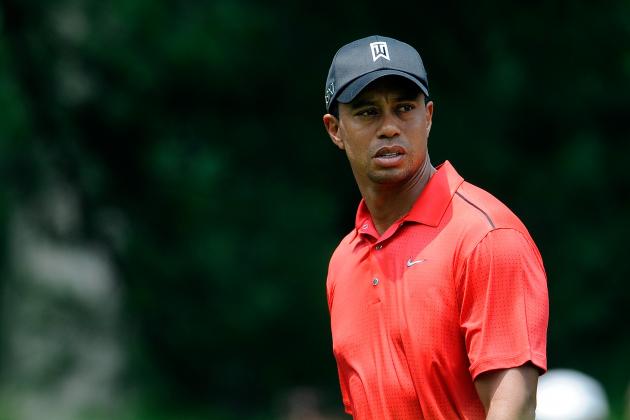 Patrick McDermott/Getty Images

Tiger Woods wrecked his car in November of 2009 and walked away from the crash. Woods also won the US Open on a knee that required extensive surgery.
You can't forget about Hank Haney's book that was released this year in which Haney talked about Woods considering becoming a Navy SEAL.
Basically, what we are looking at is a guy that can tough through 18 holes with a shredded knee and could have become an elite member of the United States Armed Forces but was too good at golf.
In Haney's book, he also talked about some of Tiger's training which included things like running around his neighborhood in combat boots.
When your idea of training for golf is taking a casual jog through your neighborhood of mansions in military issued boots, I am pretty sure I stand no chance.
By the way, I take a golf cart every time I golf. He already beats me on that front.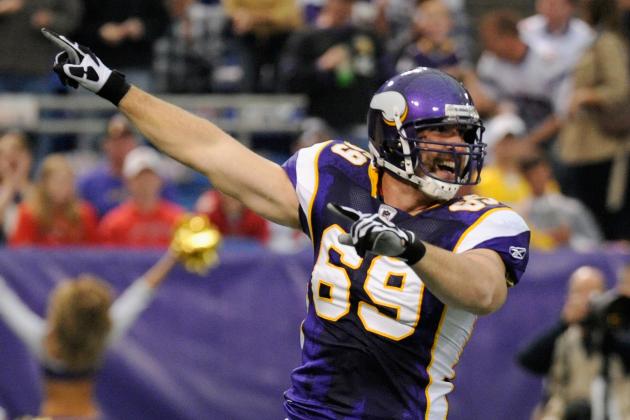 Hannah Foslien/Getty Images

My cousin and I have been watching Jared Allen since he broke into the league with the Kansas City Chiefs. The day my hometown franchise traded Allen to the Minnesota Vikings, it signified the beginning of what seemed like an endless rebuilding process that Chiefs fans would have to endure.
Allen was traded for what was called a youth movement when really it has been speculated it was because of his two DUIs in 2006.
Allen scares me to death on the field. From the mullet to his roping-a-cattle sack dance, anything this guy does would frighten me if I were on the wrong end.
To further justify my fear, Allen has worn all denim on ESPN more than once. The fact that he wears his "Canadian tuxedo" with pride on national TV shows this guy has no problem with killing his money on an 80's wardrobe or me.
If I had to choose between being a defender against Bo Jackson in Tecmo Super Bowl or be hit by Jared Allen, I'd probably go with Tecmo Super Bowl.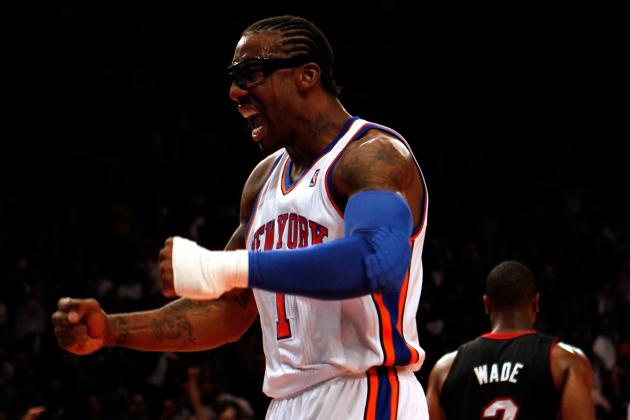 Jeff Zelevansky/Getty Images

After Game 2 of this year's NBA Playoff series against the Miami Heat, Amare Stoudemire punched a fire extinguisher and cut his hand.
Keep in mind that him destroying me in a fight was a given before I factor in him having a 13 inch height advantage.
Little known fact about me: I have the fighting skills of a fire extinguisher. That means the best hope I have in this fight is that Stoudemire would need stitches after breaking his hand on my face.
While I feel like him bleeding out from a wound he sustained from knocking out all of my teeth is a solid game plan, I don't feel like the odds of success are that high.
If he loses his temper like that after a game, just imagine the consequences I would suffer by cutting him off on the highway.
If life was like Mortal Kombat, he would drop a fatality on me after back-to-back flawless victories.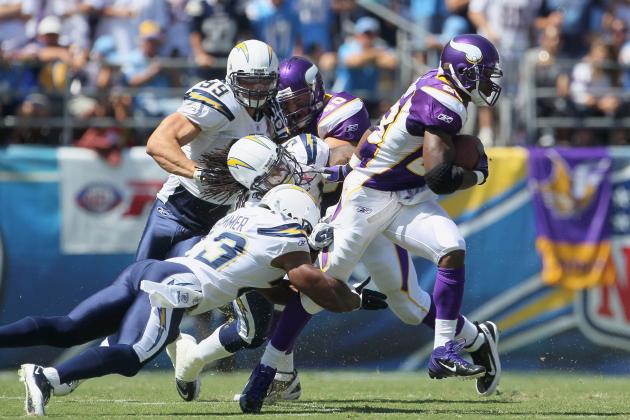 Jeff Gross/Getty Images

Adrian Peterson was arrested in Houston earlier this week. The fact that he was arrested isn't why he'd beat me. It was the fact that it took three police officers to arrest him.
That isn't the sole reason he would destroy me in a fight. There is a reason that for a majority of the past five seasons he has been one of the top picks in fantasy football.
Peterson runs with authority and has a stiff arm that could knock someone's rib cage out of their body. In one play, I have seen him throw a stiff arm, step on a linebacker and run for a substantial gain.
Needless to say. besides being one of the greatest athletic specimens I have ever seen, he has that killer mentality. After he retires, I see him as the type of guy who would hang around a 24-Hour Fitness just to dominate pickup games so he could get out the pent-up competitive juices.
I also see him blowing up a catcher in a celebrity softball game just to show Pete Rose how it's done in exhibition play. When you've been one of the best your entire life, it is hard to turn it off.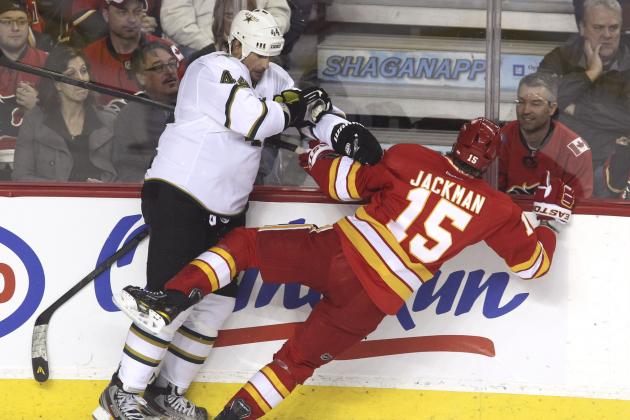 Mike Ridewood/Getty Images

On March 24th I was sitting in the American Airlines Center and watched a brawl breakout on the ice between the Dallas Stars and Calgary Flames.
In that brawl, I saw Sheldon Souray put two Flames in a headlock to pull them away from the fight. Think anybody took a swing at him? The answer is no.
Multiple times it was mentioned on the Stars broadcasts that nobody wants to fight Souray. He is tough as nails, stronger than a bull elephant on steroids and a defensive force.
Souray also has a slap shot that reminds me of that scene in Mighty Ducks 2 where Fulton Reed's shot leaves the imprint of a puck in the hand of Iceland's goalie.
Outside of being a tank of a human being, Souray also regularly fights while on ice. If people don't want to fight Souray on ice, why would anybody want to fight him on land?
I'd take my chances against a great white shark that had legs over Souray. At least when the shark comes after me he can only travel so far from water. Souray can go anywhere.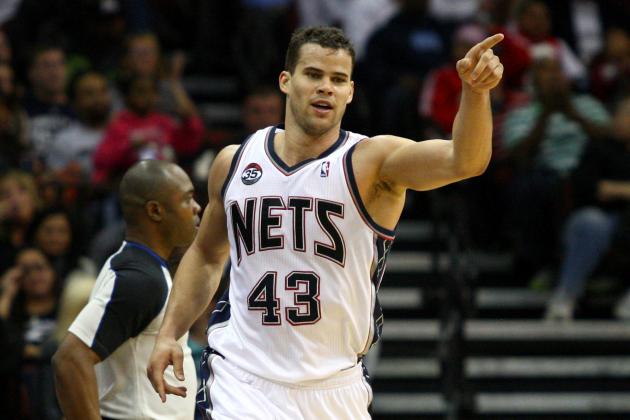 Chris Chambers/Getty Images

Much like Stoudemire, Kris Humphries has an insane reach advantage on me. That isn't my biggest concern here.
Humphries was turned away from the Kansas basketball program because the players at the time didn't like his attitude. Some players even asked Roy Williams not to bring him. That too is not my biggest concern.
After being the butt of a lot of Kardashian jokes, I get the feeling that Humphries has a lot of pent-up anger. I would not want to be at the wrong end of that outburst if he does.
You have to give the guy props because Kim Kardashian isn't exactly an unattractive woman. Well that statement is said assuming she isn't wearing her Sketchers because those shoes could make anyone look ridiculous.
After that whole messy situation, I can only imagine how big of a chip he has on his shoulder. No matter what happens in my life, I refuse to be on the wrong end of that.
I see it playing out like A Christmas Story where Ralphie finally stands up to Scut Farkus and his beating Farkus mercilessly due to the relentless torture he endured. Except instead of a bloody nose, I'd be dead.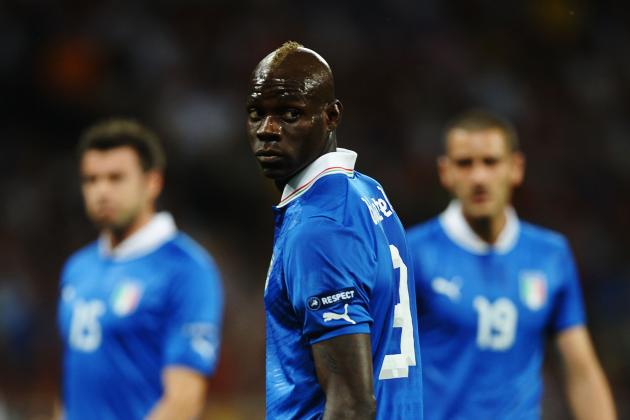 Laurence Griffiths/Getty Images

While Mario Balotelli denies being crazy, I'm pretty sure calling him a loose cannon is the understatement of a year.
The list of things he has been confirmed doing ranges from driving into a woman's prison to see what it was all about to having his house set on fire when a couple of his buddies were lighting off fireworks in his bathroom.
Don't forget that he has a Mohawk as an adult and he doesn't play in a punk rock band. That is worrisome.
Balotelli has money, fame and a feeling of invincibility that I gave up feeling once I fell of my bike and broke my arm the summer before first grade. He has at least 15 more years of feeling invincible than I did when I was his age.
There is no reason to assume this attitude won't translate into a fight where he destroys me. I'm sure there are soccer players who have flopped on contact harder than a punch I could take.
I would say endurance is a factor but if he didn't finish me in less than 20 seconds, he should be a lot lower on this list.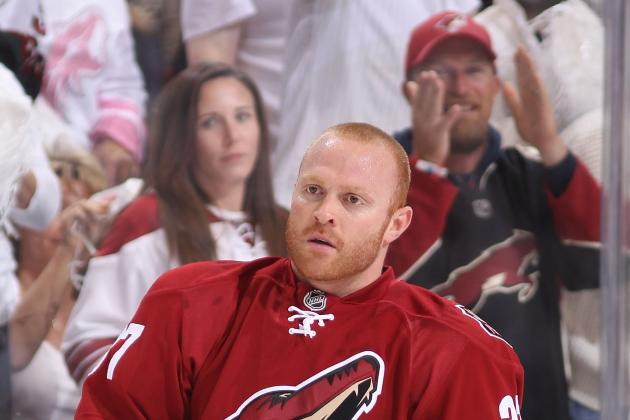 Christian Petersen/Getty Images

Raffi Torres can be considered one of, if not the dirtiest player in the NHL. He was issued a 25 game suspension (which has since been reduced) for an illegal hit on Marian Hossa. Torres received such a steep penalty because he was a repeat offender.
To be a repeat offender means he has no regard for other player's well-being. There has also been very little remorse shown after the hits.
I wouldn't be surprised if in a pee wee league he went Happy Gilmore and tried to stab somebody with his skate. Alright, that may be taking it too far but you get the picture I'm painting here.
I'd say my beating wouldn't be as severe as long as I didn't wear a Blackhawks jersey. No matter what it would be a dirty and scrappy fight though.
In the end, not only would I be beaten but I would be kicked while I was down. From what I've been told, having broken ribs and punctured lungs are no fun so that is why Torres takes silver in my list of athletes I never want to fight.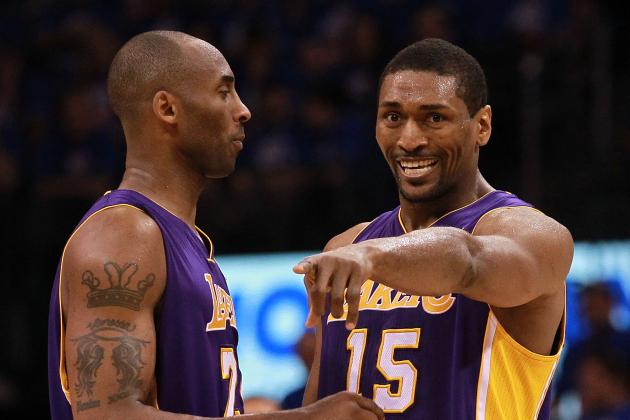 Ronald Martinez/Getty Images

You read that right. Fighting a guy with the name World Peace is more frightening to me than my parachute not opening on a low level skydive.
Anybody who thanks their psychiatrist after winning an NBA Championship sets off some red flags in my mind. Not as many red flags as a guy who goes into the stands and starts unloading haymakers on fans.
The scariest thing about World Peace is the fact that of nine other fights, this would probably be the most likely to happen.
Don't believe me? Ask James Harden's head how it felt to get the people's elbow from a guy who was "celebrating" two points.
There is a strong chance that the voices in World Peace's head have turned things around for the better, but deep inside of the player formerly known as Ron Artest is… Ron Artest.
Even the nice and calm World Peace will still turn me into Joe Pesci at the end of any mafia movie.
Contact Mitch Klemp at MitchKlemp@yahoo.com and follow him on twitter @MeestaMitch