Duke Basketball: 3 Ways That Duke Will Remain Relevant When Coach K Is Gone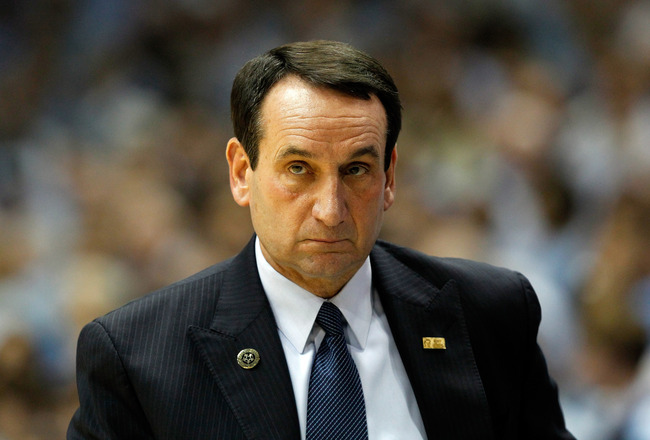 Streeter Lecka/Getty Images
As the popular phrase goes, all good things must come to an end. That statement holds true as well when it comes to talking about Coach K and Duke basketball.
While its hard to put what he has done for the program into words, Myron Medcalf of ESPN.com gave it his best shot and put it this way:
The program's followers have already expressed their gratitude. Fans camp out for season tickets in Krzyzewskiville. The team plays on Coach K Court. The team's practice facility is named after him, too. Duke could change the squad's name to honor him and it still wouldn't reflect his contributions to a program that's matched North Carolina stride-for-stride in the two schools' longstanding rivalry during his tutelage. The two have been synonymous with each other ever since Krzyzewski took over the head coaching job in 1980.
Let's put that in perspective. The last time somebody else besides Coach K coached a game at Duke, the internet wasn't around yet, cellphones didn't exist, Jimmy Carter was the President of the United States and the Pittsburgh "We Are Family" Pirates were World Series champions.
Quite a strange world, indeed.
This article will take a look at three ways that the Duke basketball program will remain relevant once Coach K decides to call it quits.
Legacy
Streeter Lecka/Getty Images
Whenever Coach K decides to retire, Duke is still going to be Duke. The man who has single-handedly made Duke a national powerhouse over the last 30 years will do everything in his power to ensure that his successor is fully qualified for such a job.
Some of the top recruits in the nation will still flock to Durham each and every year.
Young players will still recognize the program as one of the best and most consistent in the country. They will want a chance to play in front of the famed Cameron Crazies to experience one of, if not the greatest, rivalries in college sports with Duke-UNC.
Duke also offers a very rigorous academic program. For anybody looking for both a great education and a chance to play basketball, the school remains a perfect fit for them.
Recruiting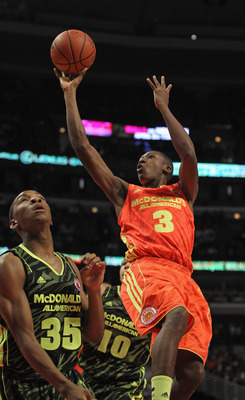 Jonathan Daniel/Getty Images
This ties into the legacy slide a little bit, but Duke continues to bring in some of the country's top recruits on a yearly basis.
Sure, a large part of that may have to do with playing for Coach K, but even after he leaves, I suspect that the Blue Devils will still find a way to land some very talented players.
Krzyzewski will do everything in his power to find a very good replacement.
After a legend like Coach K calls it quits, he may stay involved with the program in an advising or administrative role of sorts.
The Olympic Effect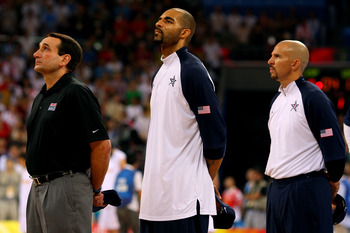 Phil Walter/Getty Images
As we get ever closer to London 2012, Coach K will once again be on the sideline for Team USA. Alongside Krzyzewski, will be two of his most trusted assistants in Chris Collins and Steve Wojciechowski.
Back in 2006 when Krzyzewski took the team USA gig, there were some widespread fears about the negative effect that it could have on the Duke program.
Instead, its had pretty much the polar opposite effect.
In an interview with Andy Katz of ESPN.com, Collins described it this way.
"It has invigorated him,'' Collins said. "Everyone thought it would wear him out. But the reverse occurred. It was a new challenge and to chase world championships and Olympic titles refreshed him. Initially everyone thought that having to coach two jobs would be difficult, but it has allowed him -- as he hits the last part of his career -- to be invigorated.''
For future recruits, seeing their potential coach down the road have a connection with some of the best players in the world certainly can't hurt.
Bringing home another gold medal this summer can only help to improve the already legendary status of Krzyzewski.
Keep Reading

Duke Basketball: Like this team?