UFC Welterweight Rory MacDonald: Everything You Need to Know About a Rising Star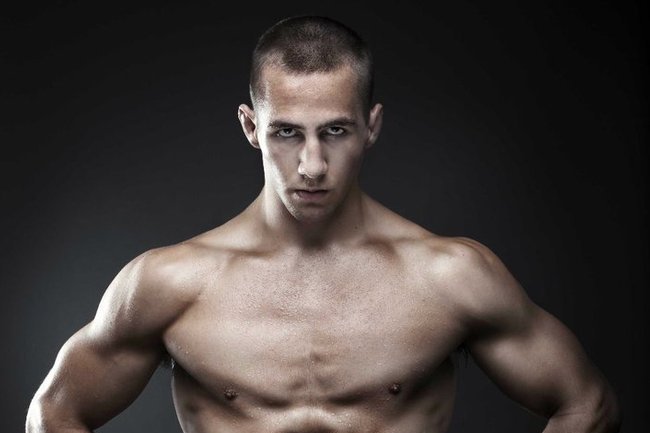 Photo credit: Fighters.com

If you're not on the Rory MacDonald bandwagon yet, I honestly have no idea what you're waiting for.
Because MacDonald is the next great phenom in mixed martial arts. Maybe all of sports. That may seem like a slightly breathless assessment, and perhaps it is. But there's something very specific to MacDonald and his situation that sets him apart from the Bryce Harpers and LeBron Jameses and all those, you know, run-of-the-mill phenoms we read about on the ticker tape.
Before I get to that, though, a few facts. Rory MacDonald, a native of British Columbia, Canada, is 22 years old. He is 13-1 in his professional MMA career, and 4-1 inside the UFC Octagon. His only defeat came at the hands of current UFC interim welterweight champion Carlos Condit by way of a TKO.
That stoppage occurred with only seven seconds remaining in the third and final round, and many believe that had those last few grains of sand drained out of the hourglass, MacDonald had done enough to win a decision. In any case, the performance garnered Fight of the Night honors from the UFC. At the time, MacDonald was not yet old enough to order a beer in the lower 48.
In baseball parlance, Rory MacDonald is a five-tool player. His takedowns are very difficult to stop. He hits with speed, accuracy and power, both on the feet and on the ground. He has long reach and does a good job of mixing punches, kicks, elbows and knees. He clearly knows how to pull off a submission. He has a nose to finish.
Perhaps the most unusual element of all this, however, is how unsurprising it was to close observers of the sport. How many 20-year-olds would get a bona fide contender in their second fight in the UFC? MacDonald did. Here was a guy who debuted in the sport at age 16, who won his first four fights in the first round and who donned his first title belt at age 18 (in the Canadian King of the Cage promotion).
In his 13 wins, only one time has he gone to decision, and that was against current lightweight challenger Nate Diaz. In his other 12 wins, he has six wins by KO or TKO, and six wins by submission. Here was a guy who, again at age 20, was accepted into the vaunted Tristar Gym, home to UFC welterweight champion and best-fighter-on-the-planet-not-named-Anderson-Silva Georges St-Pierre, not to mention about a dozen other UFC veterans.
If the paper bona fides aren't enough, consider this: When former UFC welterweight and lightweight champion B.J. Penn "retired" in 2011, it seemed no one could entice him back to the cage. Welterweight contender and noted heel Josh Koscheck laid down the gauntlet; he was rebuffed. Strikeforce lightweight champ Gilbert Melendez pulled Penn's card; no response. But when MacDonald came calling, it was simply too much for Penn to pass up.
OK, I hear you say. He's good. He's young. He's got star quality. I get it. But what sets him apart from other supreme sporting prodigies?
It's all a matter of circumstance. Imagine that basketball is still a new game. Dunking is a novelty. The jury is still out on the jump shot. Gym shorts are exercises in immodesty. And there are no combo positions. The center is the center, the point guard is the point guard and so on.
Now introduce Magic Johnson into that mix. A guy who could do it all. That gives you some sense of the ceiling on Rory MacDonald.
As most people know, MMA is an evolving sport. These days, the elite guys are good at everything. Nevertheless, pretty much every fighter is still specialized at his core. The average fighter is a kickboxer who learned Jiu-Jitsu, a Judo player who picked up Muay Thai, a wrestler who one day discovered thunder in his fists.
Not so with Rory MacDonald. Remember that stat from his victories? Six knockouts, six submissions. That's balance. He moves seamlessly from one phase of the fight to the next, because in his brain and his muscles, they are all part of one whole. In other words, MacDonald's true discipline is mixed martial arts. As such, compared with fighters of the old garde, he has relatively few weaknesses.
That's not to say MacDonald has no weaknesses at all. In fact, weakness itself is a weakness; the rangy MacDonald could get overpowered by heftier welterweights. His stand-up striking is not on par with the top strikers in the division. His submission defense is a bit of a question mark.
Still, MacDonald is at the vanguard of the first generation to grow up with something called MMA. In this older interview, MacDonald speaks to that. When asked about his fighting pedigree, he answers, "Basically just mixed martial arts. I've been training...since I was 14 and the gym is centered around MMA competition."
Along with other young bucks like Jon Jones, Rory MacDonald appears poised to paint a new picture of what a great MMA fighter looks like. It doesn't appear to be a matter of "if" with this young man, but "when." And even at such a tender age, it could come sooner rather than later.
Get on the bandwagon while you still can.
This article is
What is the duplicate article?
Why is this article offensive?
Where is this article plagiarized from?
Why is this article poorly edited?