50 Biggest MLB Breakout Candidates to Watch in Second Half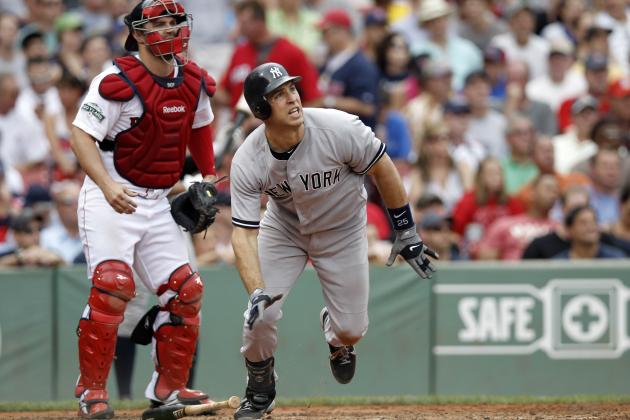 Winslow Townson/Getty Images

With the All-Star Game in the books and the second half of the 2012 MLB season ready to kick off, it's time to look at breakout candidates.
Whether it's someone who underachieved throughout the first half or someone who seems on the cusp of breaking out, there are many players who could enjoy a numbers spike down the stretch, and they may not all be who you expect.
Here are 50 such players who could break out over the summer.
Begin Slideshow

»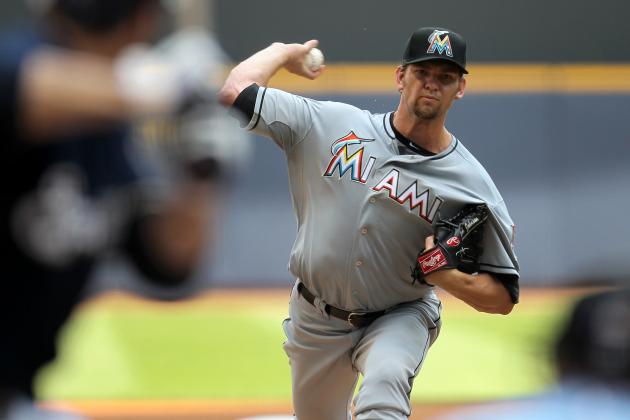 Mike McGinnis/Getty Images

The Miami Marlins have been up and down, and need a legitimate ace to step up. Mark Buehrle's done his part, and Carlos Zambrano was good at the start of the season. Who will step up now?
Josh Johnson seems to be the guy to do it. A 4.06 ERA is quite good given how bad he struggled through the first two months. I see him finally passing the seventh inning on a couple occasions, as well as knocking his ERA down to around 3.20 or so with a great second half.
The fact that he quietly had an excellent June only further convinces me he could break out and be the ace we've seen before.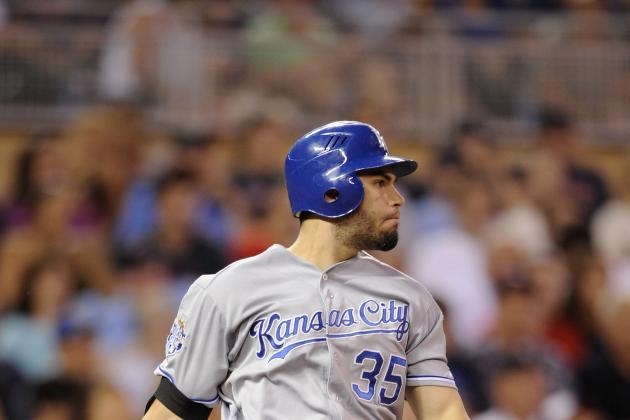 Hannah Foslien/Getty Images

Eric Hosmer is the latest of many who have undergone a sophomore slump. After a great rookie year, he's only hitting .231. At least he is on pace to equal his 2011 home run and RBI totals, even though he'll be playing more games to do so.
The All-Star break gives him a chance to understand what he's doing wrong, and it could simply be that he's trying too hard.
I could see his OBP and power/speed numbers jumping up in the second half, though getting his average to .290 for the year is likely too tall an order.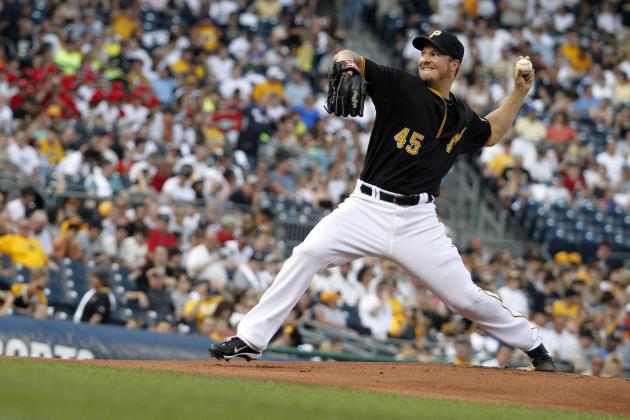 Justin K. Aller/Getty Images

While Josh Johnson quietly had a great June for a floundering team, Erik Bedard quietly had a terrible June for the surprising first place Pittsburgh Pirates.
He has 10 losses on the year, and while part of it is due to bad luck (opponents hit .269 off him, but with a .324 BABIP), part of it is that he has been falling apart.
Now that he's had the All-Star break to re-evaluate himself, I see him bouncing back, finishing with a .500 record and an ERA under 4.00.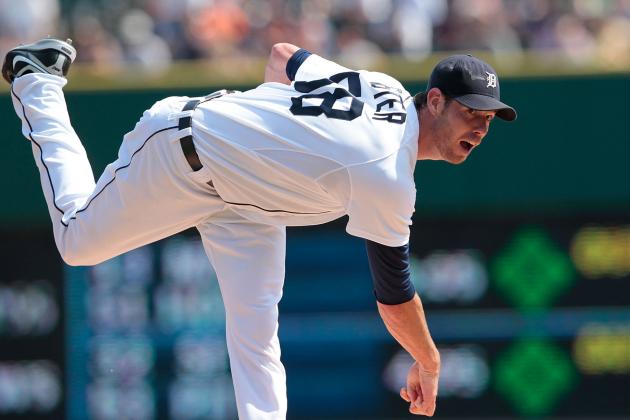 Leon Halip/Getty Images

Doug Fister might have the worst luck of any active pitcher. He's 22-37 with a 3.64 ERA in his career, and is 2-6 this year. The problem is, however, not due to bad luck this year; he's just not pitching well.
He was great for the Tigers in the second half last year and I see him doing the same again. He won't quite have a sub-2.00 ERA, but he'll keep the runs down and should bounce back into being the No. 2 pitcher the Tigers sorely need right now.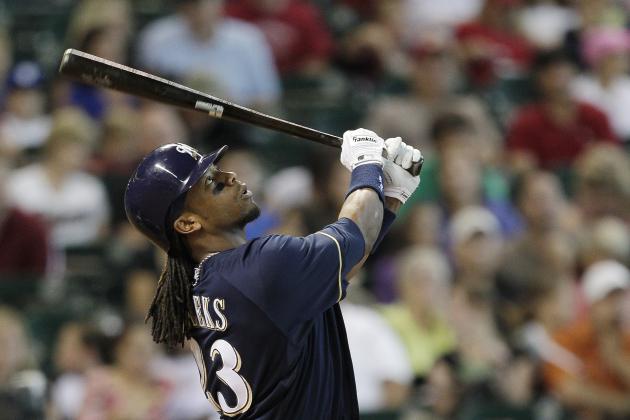 Bob Levey/Getty Images

Rickie Weeks is barely hitting .200 this year, is leading the NL in strikeouts and his defense is just as bad. What makes me think a guy whose WAR is nearly dead last will break out?
Well, it's less a breakout and more of a bounce-back. He's had three three-hit games, all of which were in the past month. Clearly, he's starting to turn the corner, and all he needs is a good run to get his confidence back.
His numbers for the year won't look that great due to the bad first half, but he seems set to have a very nice second half.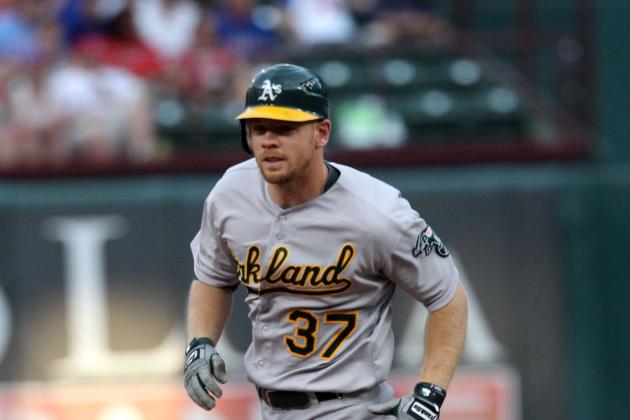 Layne Murdoch/Getty Images

While pitching has been the story of the Oakland Athletics this year, Brandon Moss has quietly become one of the focal points behind Josh Reddick in the lineup, one that sorely needed another bat.
Moss has 10 home runs in 26 games since taking over for Daric Barton, and seems to be taking over the role Jack Cust had a few years back. I expect him to have a monster second half, smashing home runs while likely striking out a lot in the process.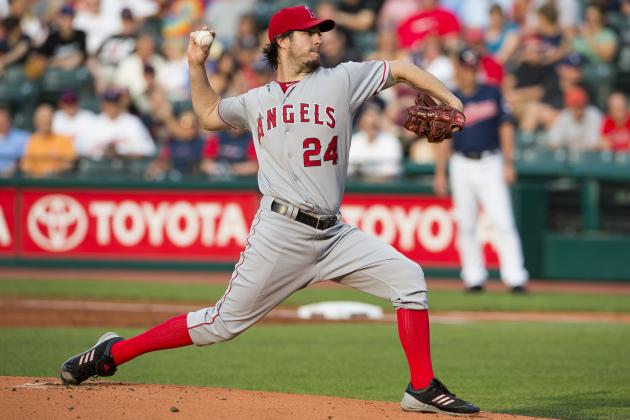 Jason Miller/Getty Images

Jered Weaver has been a true ace for the Angels, and is clearly a Cy Young candidate. C.J. Wilson has been a great No. 2. Dan Haren, however, has struggled, and has an ERA of nearly 5.00.
It's a case of simply allowing too many hits, and by extension runs, as his other numbers are fine. He was pitching well back in May, so he could easily bounce back and have a great second half, and if he does, the Angels will be even more exciting to watch.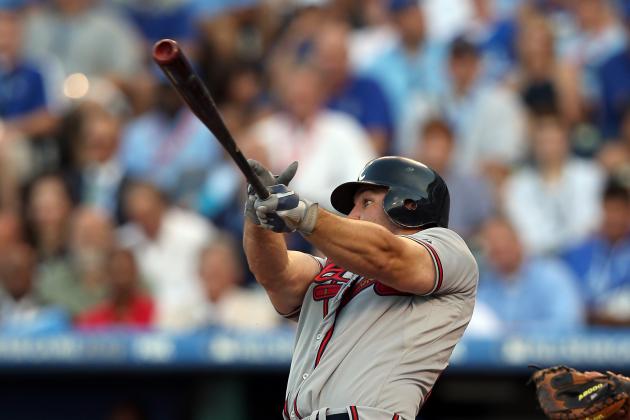 Jonathan Daniel/Getty Images

Dan Uggla wasn't having a good year, yet somehow managed to make the All-Star team. That should be all the momentum he needs to have a great second half.
Uggla started out poorly in 2011 before unleashing a 33-game hitting streak. While he will not likely do that this year, his home runs and batting average should shoot up in the second half, especially since August has been his best month career-wise.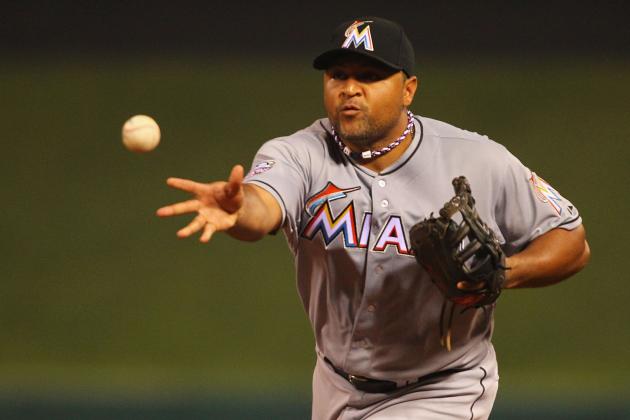 Dilip Vishwanat/Getty Images

Sometimes, someone just needs a change of scenery to bounce back and have a great second half. That's what I see happening with new Marlins first baseman Carlos Lee.
Lee is having his worst power year, but is still hitting the ball fairly well for average. In Miami, playing with an improved offense should help him find his swing again, and if nothing else he'll be an improvement over how Gaby Sanchez has been playing.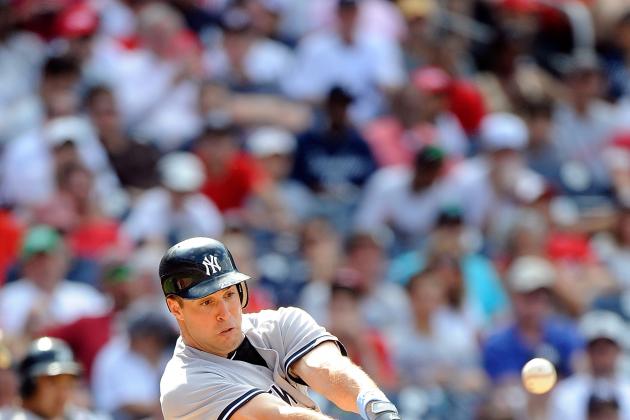 Greg Fiume/Getty Images

Mark Teixeira has always been known as a rather slow starter, and his career stats confirm it. He's a .300 hitter in August and not too far off in September and July, which all happen to be his best three months.
He's hitting .250 now with 15 home runs, but by season's end I could see his average moving up to .275, which would give him another very good year for the Yankees.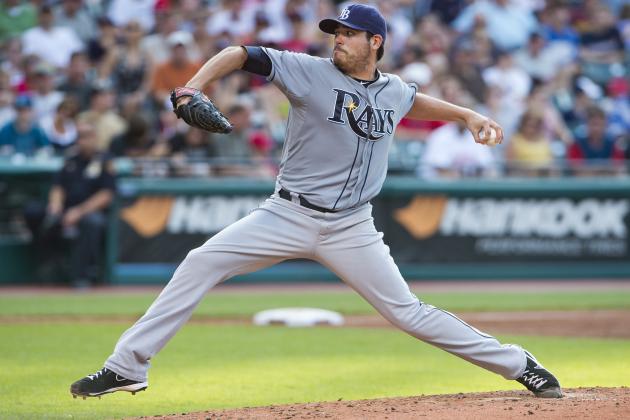 Jason Miller/Getty Images

After Jeremy Hellickson won Rookie of the Year in 2011, it seemed like Matt Moore would follow suit. However, his 2012 rookie year has been okay at best.
He's striking out a lot of batters, but walking a lot as well. All he has to do is slightly improve his control and he could easily have a breakout second half and look like the ROY candidate everyone expected him to be.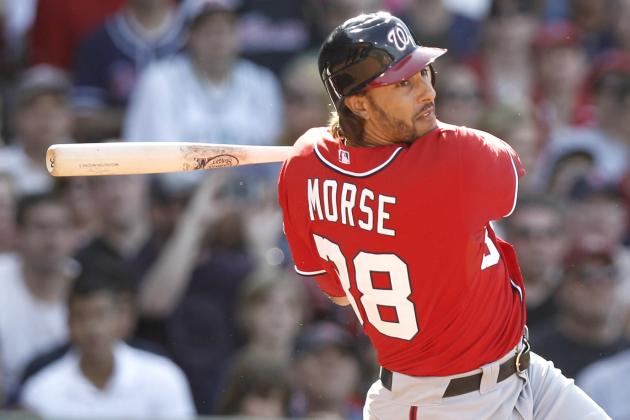 Winslow Townson/Getty Images

After missing most of the season so far, Morse has hit .289 in 33 games, and seems to be precisely what the Nationals' outfield needs.
If he starts playing like he did last year, which I see him doing, then he will quickly become the focal point of the lineup. He could very well hit .300 and have 20 home runs when it's all said and done, which would be solid for a guy who missed the first two months.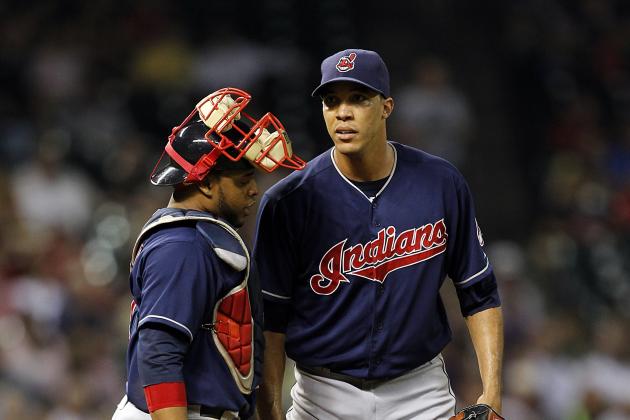 Bob Levey/Getty Images

After having a great year last year, Carlos Santana has fallen apart, only hitting .221 with five home runs. If the Indians actually want to contend in the AL Central, he needs to step up.
He's still drawing walks if nothing else, and all he has to do is find that home run swing again. Once he does that, he could easily become the Santana of last year again and the cleanup hitter the Indians badly need.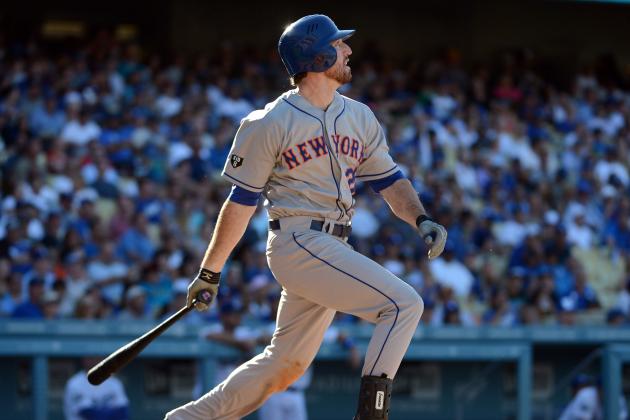 Harry How/Getty Images

The New York Mets have been one of baseball's surprise stories and are in the thick of the pennant race. Unfortunately, Ike Davis has not exactly helped in that regard despite showing great promise in 2010 and 2011; he's barely hitting .200 right now.
Having said that, he has been hitting well for power, and his batting average has gradually improved. He's a guy who can get a streak going, and if he does he'll easily be back over .250, likely with 25 home runs for the year to go with it.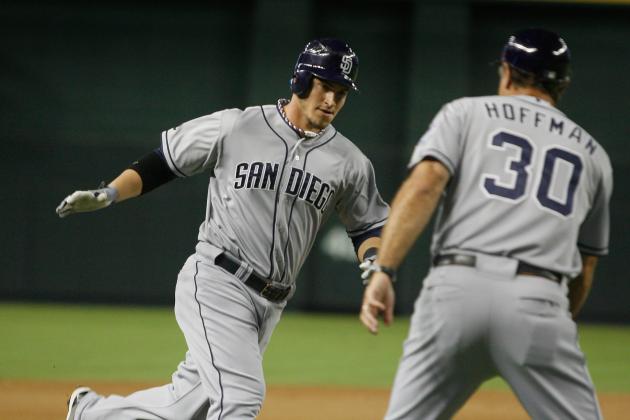 Ralph Freso/Getty Images

Yasmani Grandal has already made an impact on the Padres in a short time. He has four home runs in 10 games, including two in the first start of his career.
The Padres don't have too much else going for them, but if anyone can erupt from the void and deliver some sorely needed power to the team—especially since Carlos Quentin will likely be leaving soon—then it's Grandal over the next three months.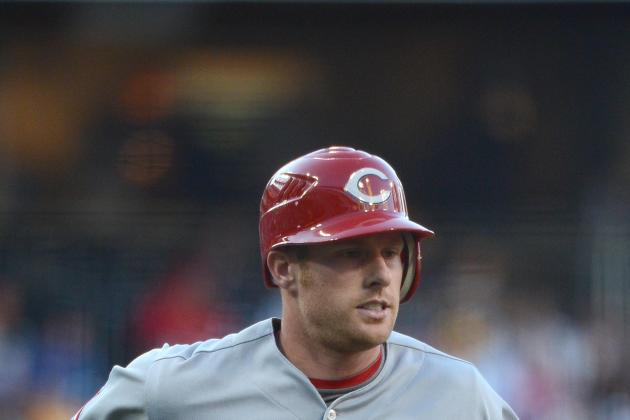 Donald Miralle/Getty Images

Zack Cozart was a dark horse to win the NL Rookie of the Year Award, and while he's had a decent year so far, I wouldn't go beyond that.
He had a hot start to the season, and with the playoffs within striking distance for the Reds, I can see him kicking into high gear down the stretch.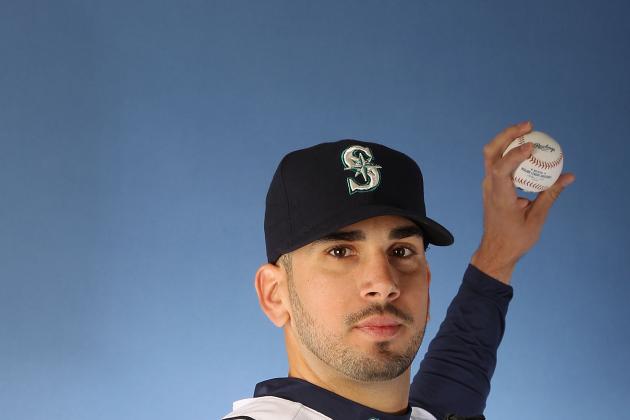 Christian Petersen/Getty Images

Now for my mandatory "you've completely lost it" selection, Oliver Perez has played in eight games for the Mariners, and shockingly has not been horrendous, throwing 10 strikeouts with a 3.72 ERA.
I'm not saying he's going to be a dominant reliever. What I am saying is that the year out of the majors and the change in scenery looks like it helped him, and his recent two losses are not something to be concerned about.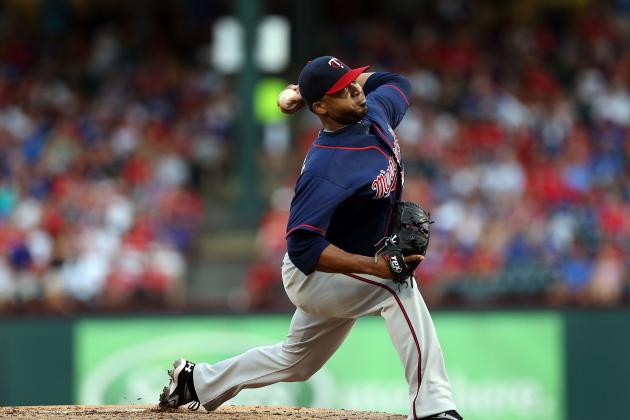 Ronald Martinez/Getty Images

On one hand, I almost feel silly putting him on here just because of how horrible most of his season has been so far. However, it's clear that he has rebounded.
In his last seven starts, he has a 3.12 ERA, and if he truly is back, then he could certainly have a sub-3.00 ERA throughout the second half. Given that he's struck out at least six batters in seven of his last eight starts, he seems ready to break out.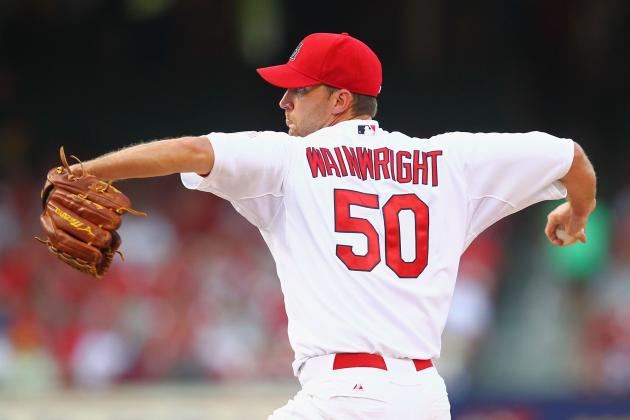 Dilip Vishwanat/Getty Images

Like a couple others I have on the list, Adam Wainwright is a pitcher that's just too good to remain bad. The first couple months saw him recovering from Tommy John surgery, and as a result he has a sub-.500 record and a 4.56 ERA.
His strikeout count is rising, though, and he finally seems ready to have a great run. Despite the struggles, he's still pitched over 100 innings, and he could easily use the next 100 to hit the 15-win mark and knock his ERA down.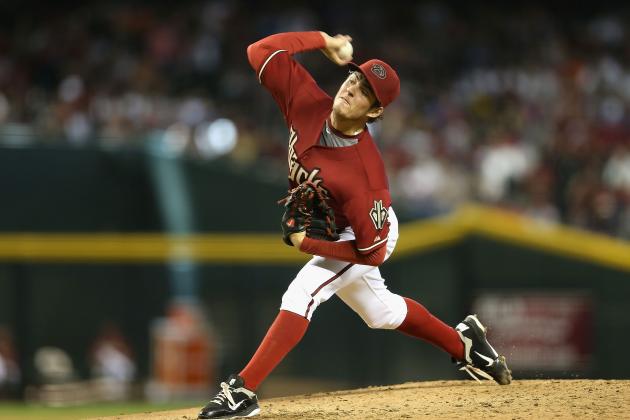 Christian Petersen/Getty Images

Trevor Bauer made his MLB debut on June 28, and so far has one good start, one mediocre start, and one bad start to his credit with the Arizona Diamondbacks.
With his pitching repertoire, he could easily break out and have a great second half. He's not going to put up Strasburg-rookie numbers, but he should have little trouble consistently winning games and looking like a future ace.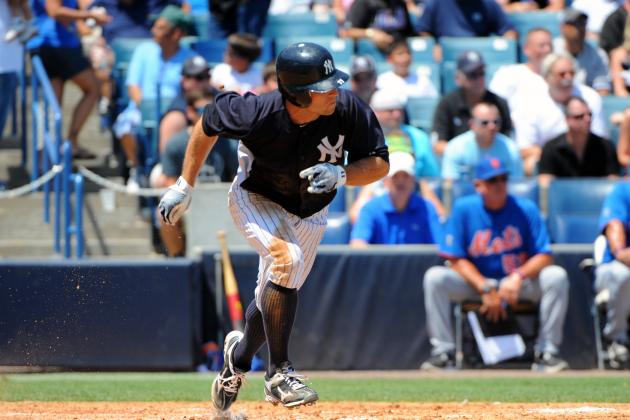 Al Messerschmidt/Getty Images

Brett Gardner has played a total of nine games this year thanks to injury, but the nine games he did play show that he was ready to go this year. Unfortunately, it won't be until the end of July that Gardner's back on the field.
Gardner will most certainly make up for lost time, and he will be both a hitting and stolen base machine. It's not possible to accumulate a full season of stats into two months, but Gardner will certainly try his best.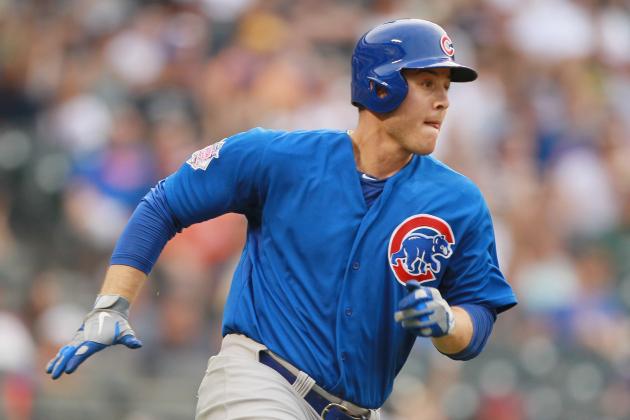 Mike Stobe/Getty Images

I'm a firm believer in Rizzomania, and with how he's producing in Chicago so far it's easy to see why. He completely tore up the minors, and he's hitting .354 in 12 games so far.
For the second half of the season, we will all see more of the same. He has great power in his bat and can hit for average as well, so he will show why he's the Cubs' first baseman of the future.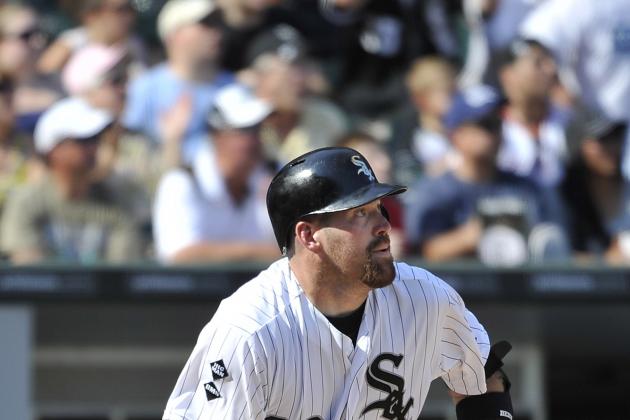 Brian Kersey/Getty Images

For as much as Kevin Youkilis struggled in Boston, he was too good of a player to stay mired in mediocrity for long. So when the White Sox traded for him, I saw him bouncing back.
So far, he has. In 13 games with Chicago he has a .347 average, and I see him having no problem hitting .300 for them with a .400 OBP. If his power numbers go back to what they were in his prime, that's just icing on the cake.
Bob Levey/Getty Images

Carlos Quentin started off very hot once he finally arrived for the San Diego Padres, and now has seven home runs in 33 games.
He's falling back to earth, but should he be traded at the deadline—and I would be shocked if he wasn't—then his numbers should jump up, especially given that he's playing in PETCO Park now.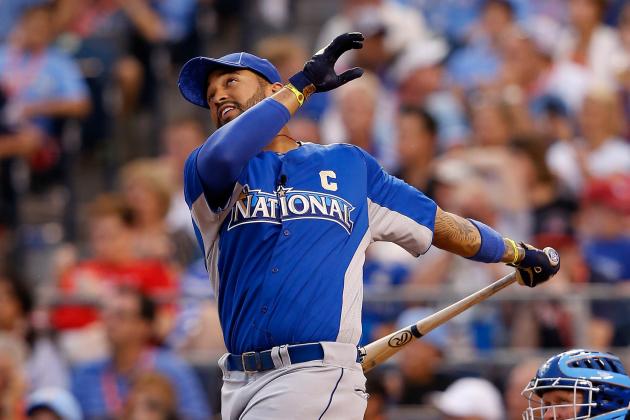 Jamie Squire/Getty Images

Breakout halves aren't just limited to those who struggled or prospects. They can be for great players who missed considerable time due to injury; take Matt Kemp for starters.
Kemp was on a tear before getting injured, hitting .355 with 12 home runs, and I have no reason to doubt that he can pick up right where he left off. With the Dodgers in first, he will be playing on another level when he returns.
Brad White/Getty Images

Brandon Morrow's strikeouts numbers are down, but he's quietly had a great year nonetheless. In 13 games, he's 7-4 with a 3.01 ERA and 67 Ks.
It's going to be a while until Morrow comes off the DL, but when he does come back sometime in August, he'll be making up for lost time and should have an amazing September.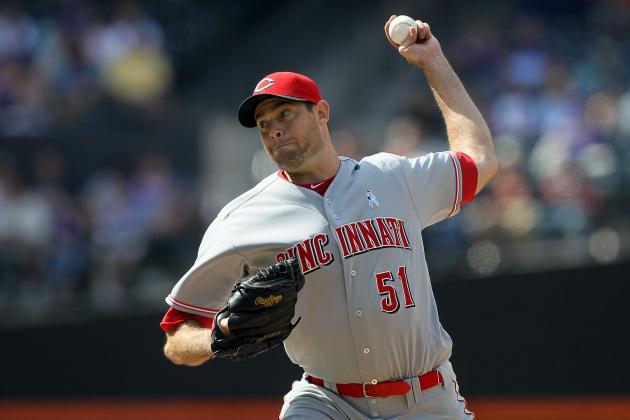 Jim McIsaac/Getty Images

Reds cloaser Aroldis Chapman has been dominant this year, and has been a breakout player. Sean Marshall, on the other hand, struggled in his closer role.
He has since moved back to being a setup man, and that's where he thrives. His ERA has already fallen to three, and now that he's in the eighth inning where he belongs, it's not out of the question to see him have a dominant second half and for his ERA to fall under two.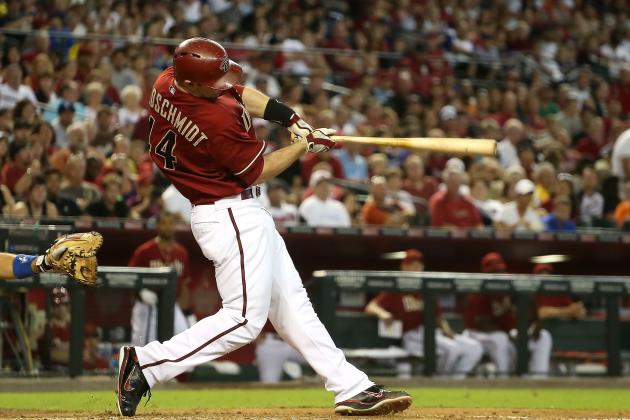 Christian Petersen/Getty Images

At the end of May, it looked like Goldschmidt was going to be a disappointment, but it was easy to put him on this list. Since June 1, he's hitting .349 with eight home runs.
If he hits at a .300 clip with six home runs the next three months, then you have yourself one of the best first basemen in the National League, and that's no out of the question for him.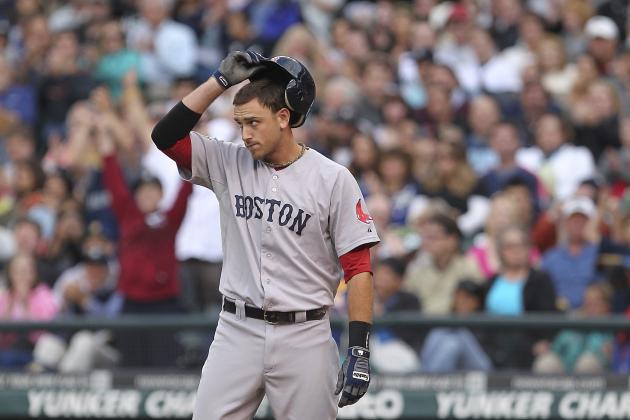 Otto Greule Jr/Getty Images

Will Middlebrooks was promoted due to the struggles of Kevin Youkilis, and it couldn't have worked out any better for the Red Sox. In 48 games, he's hitting around .300 and is one of the big bats in the lineup.
Now with third base just for him, he should continue to produce throughout the second half. A .300 average on the season and 20 home runs is not only reasonable, but numbers that he should get to easily.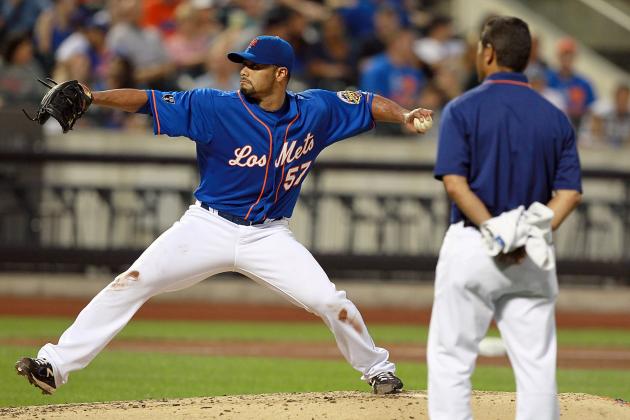 Mike Stobe/Getty Images

The New York Mets are glad to have ace Johan Santana back, and while he hasn't been the ace of the staff, he's having a very good year so far.
As was the case with his two Cy Young wins, Santana always seems to have amazing second halves. In fact, his career ERA from August onward is around 2.50. He's pulled off dominant runs down the stretch before, and he can certainly do it again.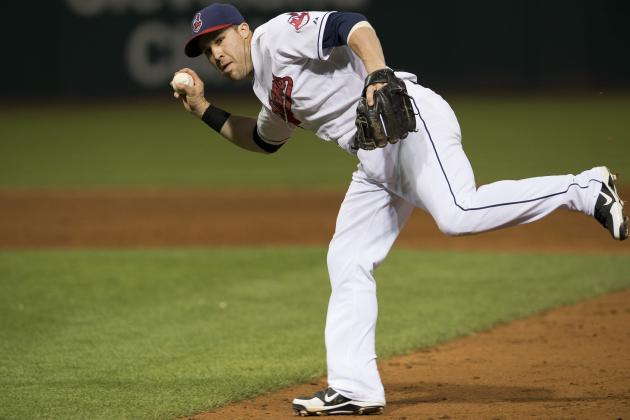 Jason Miller/Getty Images

One player who might have been a breakout player behind the scenes is Jason Kipnis, who probably should have gotten an All-Star bid with the numbers he put up.
He has 11 home runs and 20 stolen bases while hitting .277, and I expect those numbers to continue to progress. Even playing on par with his first half could make him a top-3 second baseman in the AL.
Donald Miralle/Getty Images

The second of two snubbed All-Star second basemen from Ohio, Brandon Phillips has been consistently good for Cincinnati the past few seasons, and he's on pace to have another 20-home run season with a batting average near .300.
What makes this year different?
The tight pennant race, combined with having a big contract and feeling the snub, means that Phillips will have major motivation. He's going to shine over the next three months.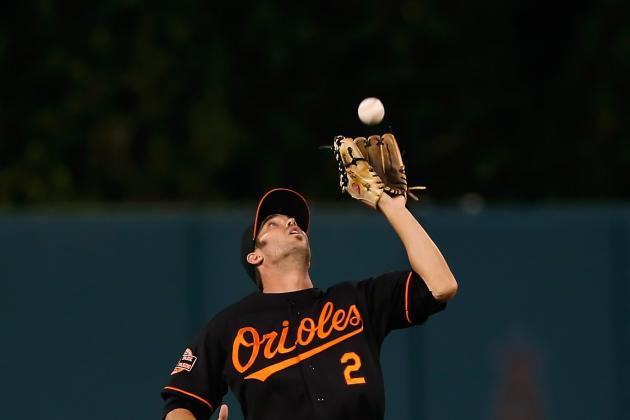 Jeff Gross/Getty Images

As amazing as Adam Jones has been this year for the Orioles (putting him in MVP discussion makes sense with how he's played), someone else needs to step up and be the second guy for the Orioles.
I see that guy being J.J. Hardy. He hasn't played like he did last year yet, hitting only .224. With the Orioles surprisingly not out of the playoff picture, that should light a fire under him, and even if his average doesn't shoot up, his home run number will be good.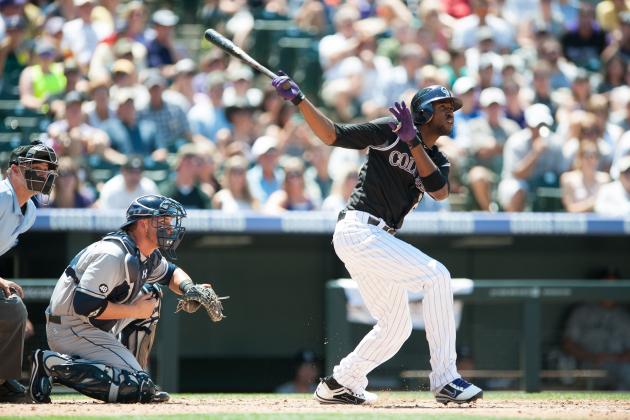 Dustin Bradford/Getty Images

I wasn't sure what to think of Fowler's numbers originally, given that he's had some consistency problems in the past. As a result, I can't see him doubling that 11-home run number in the second half of the season.
However, his nine triples and .300 average are promising signs, and he entered the All-Star break with a four-game multi-hit streak. Combine that with being able to play in Coors Field and he should be able to play great the rest of the way.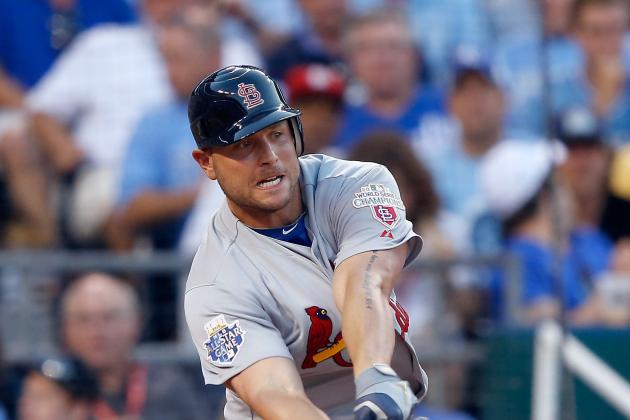 Jamie Squire/Getty Images

The St. Louis Cardinals have been hanging in there in the NL Central race, much like they did last year. For most of the first half, Matt Holliday was struggling, and Carlos Beltran was the big bat of the team.
Since June 1, Holliday is hitting .375, and has an 11-game hitting streak heading into the break. With how he's hitting, combined with perhaps taking over again as the leader of the team, he could easily jump up to a .330 or .335 average to go with a 100-RBI season.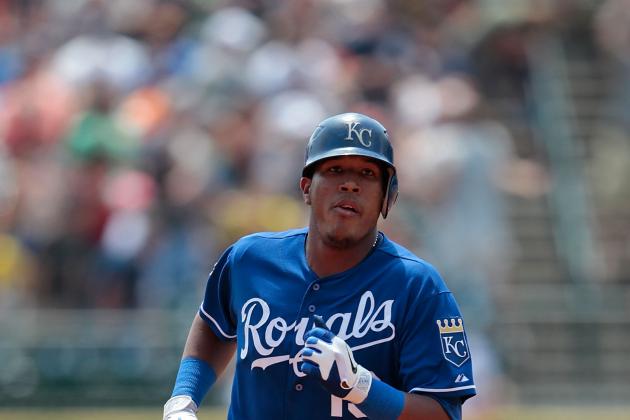 Leon Halip/Getty Images

Salvador Perez looked great in his debut in 2011, but he's unfortunately missed most of 2012 so far due to injury. He finally made it back to the diamond on June 22.
Since then, he is hitting .383 with four home runs in 13 games. While he won't stay quite that hot, I don't see him having any trouble staying over .300 and becoming Kansas City's next great bat, which he's already showing.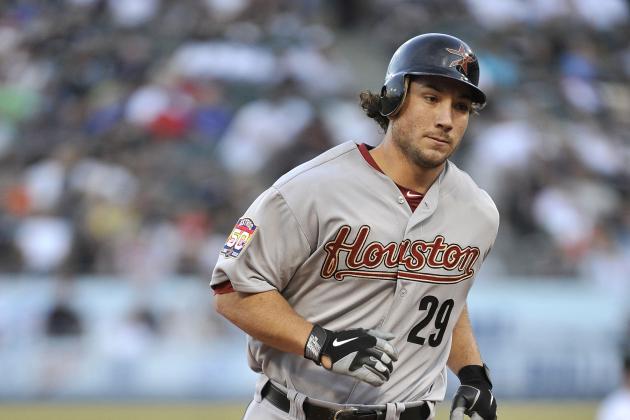 Brian Kersey/Getty Images

Brett Wallace is one of those guys that seems to make perfect sense to promote, since he's played well in Triple-A; now that Carlos Lee has been traded, there's an opening for him.
Combine that with the fact that he hit .333 in 11 games, and I could easily see Wallace breaking out if actually given the chance to play every day in Houston. After all, he's already hitting better than he did last year.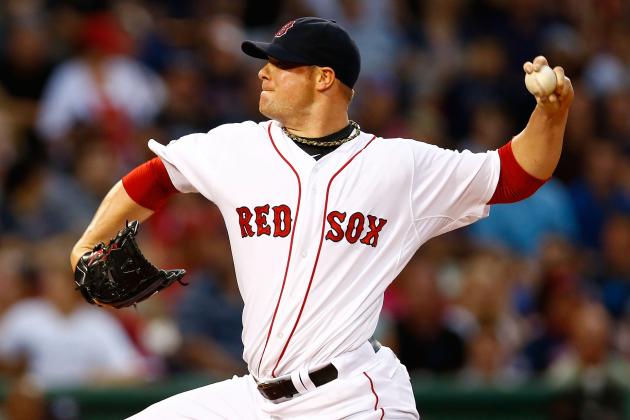 Jared Wickerham/Getty Images

Jon Lester has been a consistently excellent pitcher for the Boston Red Sox, but he has struggled this year. His ERA is 4.49, and while his walks are actually down, his hits are up big-time.
He's actually had mostly decent performances rather than a mix of good or bad, so all it would getting out of jams on a more consistent basis. If he could do that, the wins will pile up and the ERA will get trimmed.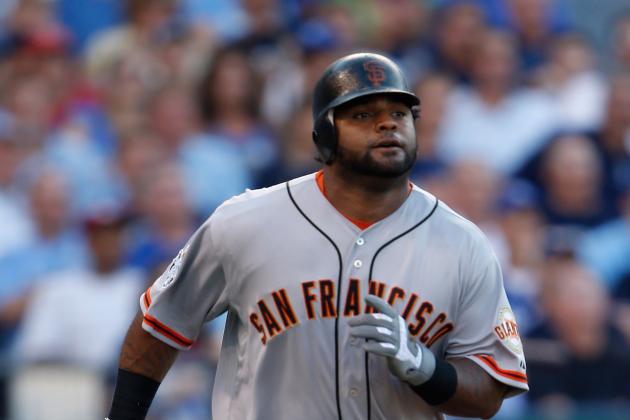 Jamie Squire/Getty Images

After a career year in 2011, Pablo Sandoval made an All-Star team again this year. While he has some nice numbers this year, it's actually a down year compared to last for him, though he has missed some time due to injury.
He's hitting .307 with eight home runs, and two of those home runs in July tells me that he's going to break out and finally start showing some power like he has in previous seasons. It doesn't have to be a lot, as even 20-25 home runs for the year will look great.
Otto Greule Jr/Getty Images

The reigning NL Cy Young winner hasn't made as many headlines this year, perhaps thanks to a 6-5 record. That being said, he has a sub-3.00 ERA and looks to have an amazing second half.
For his career, July and September are his best months, which means he should easily knock his ERA below 2.50. Matt Kemp's return should give him more wins as well.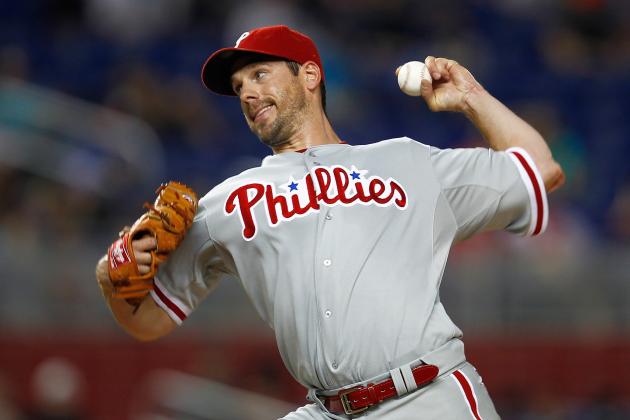 Sarah Glenn/Getty Images

Everyone has been watching Cole Hamels have a tremendous year. On the other end, Cliff Lee has had ridiculously bad luck all year on top of only solid numbers.
His 1-5 record and 3.98 ERA mask a strikeout-walk ratio and a WHIP that's just as good as it's always been. All it would take for him is a few lucky breaks and some run support for him to have an amazing second half.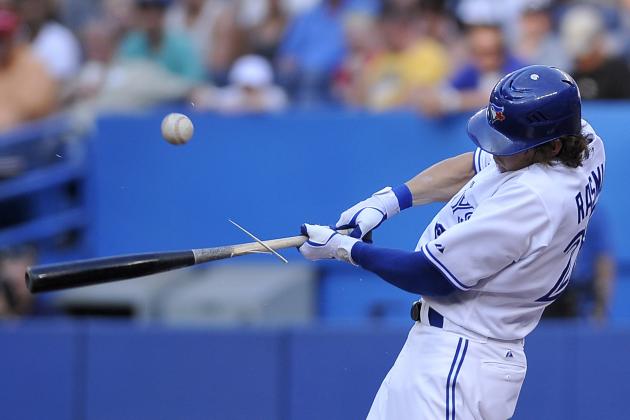 Brad White/Getty Images

The Blue Jays' breakout candidate for the first half, alongside Jose Bautista, was easily Edwin Encarnacion. He hit nearly .300 with 23 home runs, and was the AL's biggest All-Star snub.
For the second half, the breakout candidate will be Colby Rasmus. He's quietly put up 17 home runs already, and he's been getting hot of late. He could feasibly hit .300 after the break have a second half like Encarnacion's first half, which would give the Blue Jays a huge boost.
Jonathan Daniel/Getty Images

Bryce Harper has already been a breakout player so far this year. In 63 games he's hitting .282, and just seems to be getting better as the year goes on.
By the end of the year, I could easily see him finishing with a .300 average to go along with very nice power and speed numbers. It's hard to believe he's 19 given how good he is already.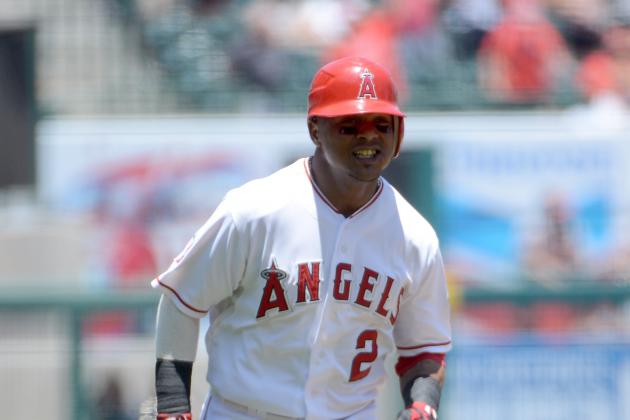 Harry How/Getty Images

The first half for the Angels has been the Mark Trumbo and Mike Trout show, with Albert Pujols starting to come around as well. Erick Aybar hasn't had much success this year, but I see that changing.
He will have no problem hitting 20 stolen bases this year despite having five so far, and he's starting to finally heatup with his bat; he could feasibly be in the .290 range by season's end.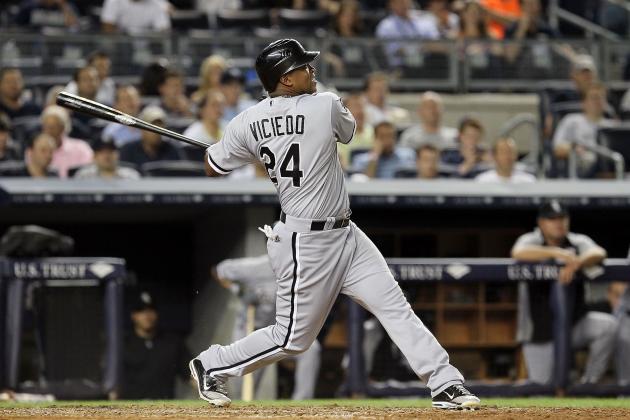 Jim McIsaac/Getty Images

So many White Sox hitters are having great years, in particular Paul Konerko, that it would take a lot to really break out of that. Dayan Viciedo has 14 home runs so far, but is just a sold hitter right now.
At 23, he's clearly getting better as the season goes on, and if he plays through the second half nearly as well as he played in May, which he has the ability to do, then he will be the talk of Chicago.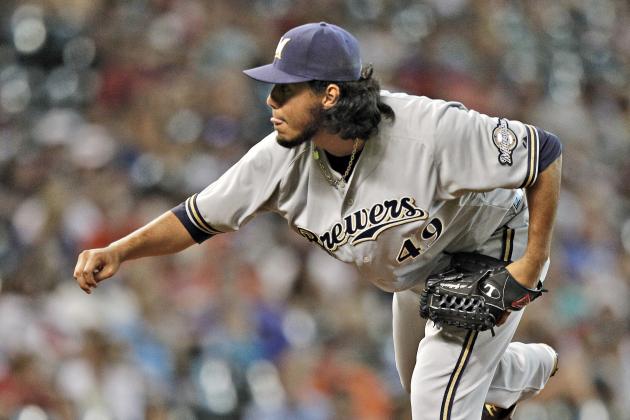 Bob Levey/Getty Images

While I'm sure many see Zack Greinke as a breakout candidate, and I certainly understand why, I wonder if a trade might jar him a bit. Yovani Gallardo, on the other hand, I could see having a great second half without any trouble.
Gallardo already has a sub-4.00 ERA and is on pace for a 200-strikeout season—and that's after a terrible start. Take out April and his ERA is 2.98. If he pitches like that the rest of the way then he could be what gets the Brewers right back in the pennant race.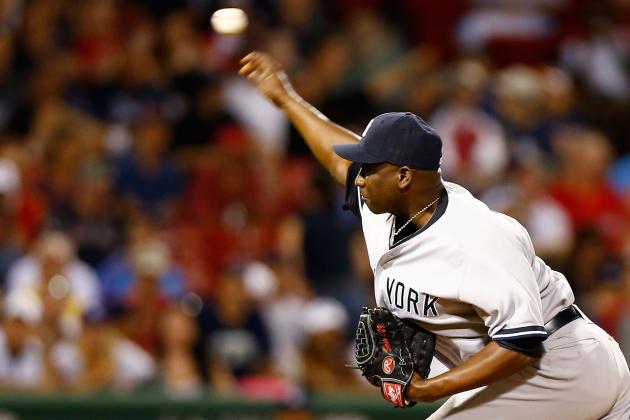 Jared Wickerham/Getty Images

A Yankee getting the snub not only in the All-Star Game, but in publicity? As ridiculous as it sounds, that's what has happened with Rafael Soriano, who has an ERA under 2.00 for the year.
Combine that with 20 saves, and he has been great in the wake of Mariano Rivera's injury. His ERA in closing situations is 1.25, and he could easily finish the year with an ERA under 1.50 and 40 saves, which could open up possibilities for him.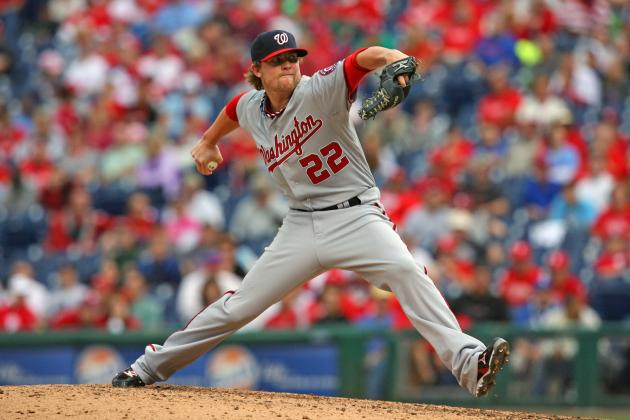 Hunter Martin/Getty Images

Even though the Washington Nationals have the best team ERA in the league, they could be even better with Drew Storen back, though Tyler Clippard has fared well as Washington's closer.
Storen has missed all of this year, but looks to return soon. He was dominant as the team's closer last year, and I don't see any reason why he would struggle in his return.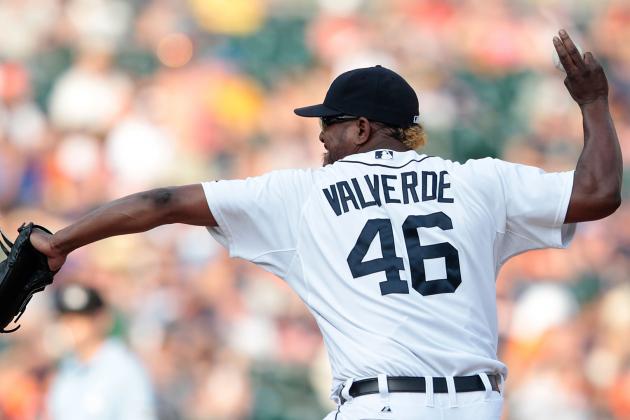 Leon Halip/Getty Images

After being a consistently great closer for the past five seasons, Valverde has struggled in 2012. He has 16 saves, but has an ERA over 4.00 and hasn't really found his footing.
Having said that, bad games against Kansas City and New York inflated his ERA, and they weren't even games he blew. Now that he's had a few days to rest, he should be back to normal and his ERA should end up in the low- to mid-3.00 range for the season.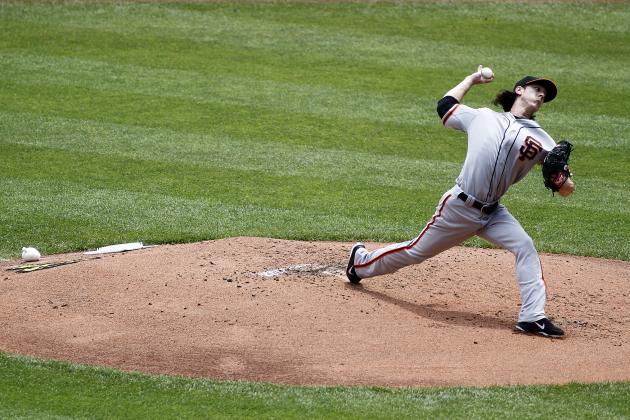 Justin K. Aller/Getty Images

I just can't see Tim Lincecum's terrible year lasting an entire season. Saying that this has been the worst half-season of his career is putting it lightly.
He's not going to rebound and be a Cy Young contender, but with time off to actually shrug off how things have been, I can see him turning it around and at least finishing off his year decently. Right now that's all the Giants ask.
If it helps, the Giants could put Lincecum in the bullpen for a while, seeing as how it's actually helped Francisco Liriano. If it helped Liriano it could certainly help The Freak.