10 Sports Moments That Happen Once in a Blue Moon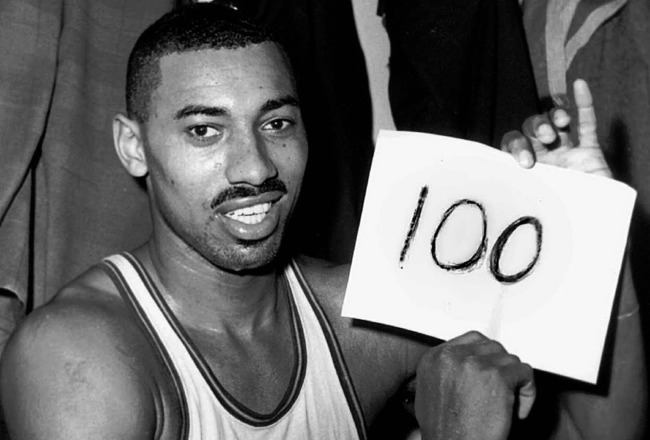 Image via wellebeing.blogspot.com

Home runs, three-pointers, touchdowns, field goals, soccer goals, dunks and triples are a few feats that aren't rare, but they aren't easy to come by either.
They are just a few examples of the more commonly known feats in sports that are celebrated for their high degree of difficulty.
But this is about the ones we rarely see. The feats that aren't common—they are almost unreal. Those that only happen once in a blue moon.
Those moments that leave you with a story for life. The things that happen and have you reaching for the phone screaming, "Did you just see that?!"
Here are the 10 sports moments that could only be described as rare. Enjoy.
10. Billiards: Sinking All Balls, One Shot
This is a great way to start off the show.
How many people have told you they have seen a person knock in all of the pool balls in one break? Everyone has a friend that goes to too many bars and has seen way too many things. That guy always has a story, right?
Well, this has never been officially recorded, but the legend continues. I am sure Roy Munson could have done it in his prime.
9. Gymnastics: Perfect 10
I am not a big fan of gymnastics, but the one thing I do know is that a perfect score in gymnastics might never happen again.
It is rare to begin with—the last time it happened was in 1992.
Now that the scoring system has changed, it will be difficult to see a perfect score, let alone a perfect 10. The term "perfect 10" might eventually be forgotten in a few more years.
8. Baseball: Two Grand Slams in One Game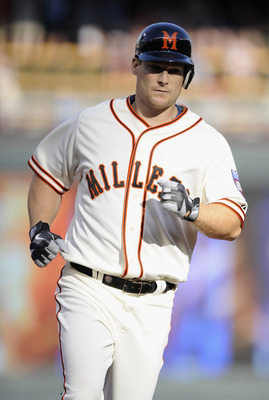 Hannah Foslien/Getty Images
If a player hits a grand slam, he is an instant hero in the eyes of his teammates and fans. He just brought home four runs with one swing of the bat.
Now imagine doing that twice in one game. This feat is described as more rare than a perfect game, and it should be.
Only 13 players have ever done this, Josh Willingham being the most recent back in 2009.
7. Basketball: Quadruple-Double
LeBron James, Michael Jordan, Oscar Robertson and Clyde Drexler have come close but have never done it.
Neither have Magic Johnson, Larry Bird or Karl Malone. Not even Bill Russell. None of them have ever had a quadruple-double in their careers.
Only five times in the history of the NBA has a player hit double figures in four different statistical categories in the same game. Five times.
6. College Football: Winning the Heisman Trophy Twice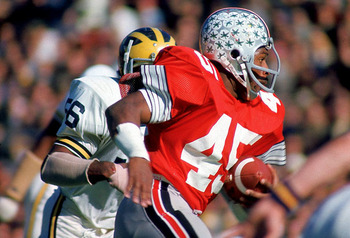 Image via sportsillustrated.cnn.com
No man can claim to have won the Heisman Trophy more than once except for one person—Ohio State running back Archie Griffin.
He is the only man to win it twice, and he did it in back-to-back seasons.
Some have come close, most notably Tim Tebow, but haven't succeeded. Coming close doesn't count.
5. Hockey: Seven Goals, One Game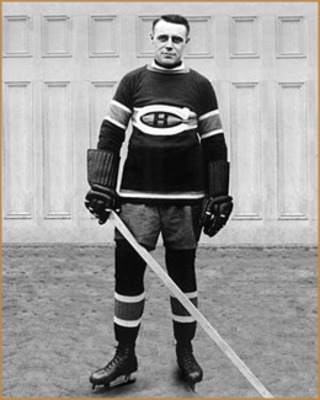 Image via icehockey.wikia.com
Canadian professional hockey player Joe Malone is the only man in the history of the NHL to score more than six goals in one game. He set the bar at seven goals in one game.
That is ridiculously rare, as Joe has held the record since 1920.
The last time a player made a run at the record was in 1976 when Darryl Sittler scored six.
4. Baseball: Hitting .400 in a Season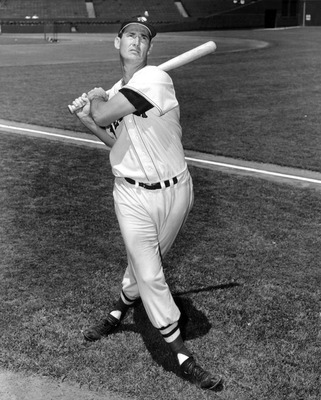 Getty Images/Getty Images
I hope this is a rare feat that we will see once again, but I doubt it. There are too many pitching options with closers, holders, middle relievers, etc.
Hitters are running out of options and are constantly facing top-tier pitchers. I am not taking anything away from all the .400-batting average guys of the past; things are just different today.
Only 35 MLB players have hit above the .400 mark in history—the latest was Ted Williams, 70 years ago.
3. Golf: A Condor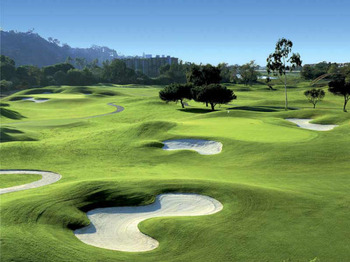 Image via satscotravel.com
A hole-in-one is impressive, but a condor is immaculate.
A condor is a four-under par on one hole. Something that is so rare, I didn't even know it existed.
This has only occurred four times in the history of golf and never in a professional tournament.
2. Baseball: Unassisted Triple Play
If you have ever witnessed an unassisted triple play in person, I salute you. I have only watched them on ESPN—never in real time, though.
It is a feat that can only happen in the most precise conditions and needs to happen within a split second.
But when it's over, you are left with a great moment in sports history.
1. Basketball: 100 Points in One Game
If you thought an unassisted triple play was rare, what about scoring 100 points in a single basketball game?
In this day and age, it is almost impossible to score 100 points in a single game. There are too many coaches, statistical analysis, etc.
I would love to watch Kevin Durant rip a team for 100, but it just won't happen. It is so rare that we have only seen it happen once in the NBA. Ever.
Keep Reading