WWE: Previewing the Ring Return of Superstars That Are Currently out of Action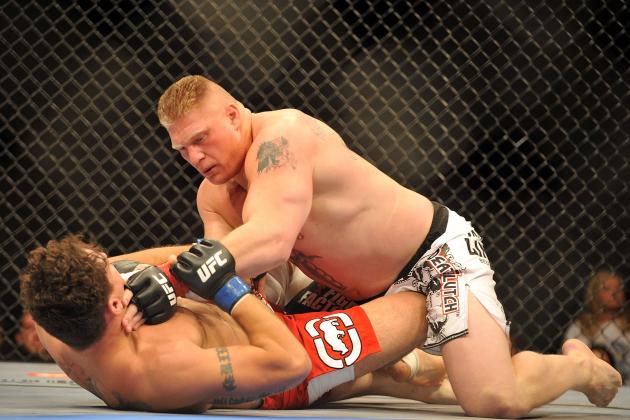 Jon Kopaloff/Getty Images

A short time ago (22 days to be exact), I wrote an article previewing the ring returns of WWE's currently absent Superstars.
The aim of the article was to build anticipation for the return of various Superstars, spark interesting discussion, and point out to fans critical of the WWE product that an unusually high number of members of the roster were out of action.
This article will look at how those Superstars are getting along on their road back to the WWE.
Note the focus in the title on in-ring returns.
Begin Slideshow

»
Since the last article was published, R-Truth and Chris Jericho have returned to action, and the then-recently returned Sin Cara and Christian have settled back into being on the roster comfortably.
The latest updates on Barrett state he is ready to return. He was previously scheduled to win the World Heavyweight Championship Money in the Bank Contract at Money in the Bank 2012, though it is up in the air as to whether this will still be the case.
The Money in the Bank Ladder match does not require a lengthy build for a Superstar to participate in it, and I can easily see Barrett returning to SmackDown this Friday and announcing his intention to compete.
If this does not go ahead, expect him to return the week after. They will not delay putting a solid worker like Barrett back on the roster.
Kharma is reportedly ring-ready; WWE is just waiting for a good opportunity to re-insert her into the show.
Her WWE debut was hugely popular with fans, so I would not be shocked if WWE seeks to repeat it and have her gatecrash Money in the Bank.
I am sure WWE would want a big name like Kharma on the marquee for SummerSlam, and they will want time to build up a feud in time for that show. This means I believe the latest they could have her re-debut would be two weeks before SummerSlam, to allow more than one appearance ahead of the event.
The 1,000th episode of Raw on July 23 might seem the perfect time for a big-name return, but I have to wonder if WWE has time to fit Kharma in there, even with the three hour time frame.
Raw 1000 is due to see Bret Hart, The Rock, D-Generation X, Mick Foley, Brock Lesnar and The Undertaker all popping by to say hi, and both Mark Henry and Rey Mysterio are due to make their returns to the company at this point too.
All this on top of whatever big-names CM Punk and John Cena are getting up to is gonna make for a packed show, and WWE will want to save some of its big guns—such as Kharma—for other shows. She'll get buried in the shuffle, otherwise.
I previously anticipated Ted DiBiase's return to be July 2, based on an interview he did with the Baltimore Sun.
Dating June 4, the interview quotes DiBiase as saying the following:
"I'm looking at maybe another month out, I think. If I had to, I think I could probably go today, but I think WWE is giving me some time to make sure it's healed."
With this in mind, I would assume DiBiase is probably ready to go the instant WWE Creative has something for him to do.
With only the go-home SmackDown before Money in the Bank 2012, it seems unlikely he will return until after the PPV, which is why I will predict his return to be the Monday after. I do not think DiBiase is such a big name that his return will be held off to make a splash at Raw 1000.
However, the Money in the Bank card is clearly incomplete, and in need of a few more matches. Don't rule out Ted DiBiase showing up there just yet.
What the hell is going on with Rey Mysterio?
Injury and Wellness Policy violations put him out of action for an extended period of time, and you would expect WWE to be eager to have him flesh out their under-powered roster.
Instead, despite being ready to return, Mysterio has yet to. Without many ladder specialists, a highflier like Mysterio would be perfect for Money in the Bank's WWE Championship contract match, but nope, it seems he will not be seen there either.
Latest reports indicate Mysterio will be present on the 1,000th episode of Raw though. Expect him to be put into a match as among the few veterans of the company still able to put on a solid match.
Mysterio is advertised for an upcoming SmackDown taping in his hometown but no upcoming WWE shows after that. It is possible he will appear before or after taping is done, and probably just talk to the crowd rather than wrestle a match. A match might happen though, not that those of us watching SmackDown from home will get to see it.
The same report on Mysterio states Henry, too, will be back on televisions for the 1,000th episode of Raw.
Given the huge push Henry received before his time off—and given how popular with fans it was proving to be—I am hoping Henry is rushed right back into the thick of things. Having him appear on Raw 1000 certainly gives me hope this is the WWE's plan.
Yeah, I know John Laurinaitis is not really a Superstar, but he is a former full-time wrestler and in recent months has returned to his wrestling roots, competing in three matches between March and June of 2012.
He is due to compete in a two-on-one handicap match with The Big Show on Raw 1000, taking on John Cena together.
Randy Orton's Wellness Violation is up in time for him to appear on Monday Night Raw on July 30. He is advertised for Raw tapings that day, so he will be returning right on time.
You will not have to worry about forgetting this, as articles about whether Orton deserves a push or not when he returns will continue to pop up several times a day on Bleacher Report.
I made this rough prediction before, and I am sticking with it, though it is one of the least certain predictions in this article.
I cannot find information on when "The Marine 3" is due to finish shooting. I will update this slide if anyone can provide me with information—the only real update we have here from my previous article is that there's been no reported problems with shooting, and there's no well publicised information about when The Miz is due to return.
This date just comes from roughly how long previous WWE Studios films seem to take stars out of action for, and the fact that I think Miz will be back in time for SummerSlam, which WWE seem to be building up into a major event this year.
Sticking to my guns on this one: Lesnar will not have an officially sanctioned match until SummerSlam.
He is showing up at Shawn Michaels Appreciation Night and at Raw 1000, but I doubt it will be to compete in a match. I don't rule out some kind of Brock/Rock brawl at Raw 1000, to build toward them having a WrestleMania match, but there are so many possibilities for that Raw, with so many superstars being present. Most fans are anticipating Lesnar beating down Shawn Michaels to help build heat with Triple H.
Many WWE fans are concerned that WWE has used up too many of Brock Lesnar's limited number of appearances already, and that they will have to carefully ration his future appearances. I advise reading my article on the matter if you are in need of reassurance about this. Not only will Lesnar wrestle at SummerSlam and WrestleMania, he has plenty of dates left for WWE to use to give him a few other feuds.
Despite being one of WWE's biggest still-active performers, I do not think we will see Triple H in a match at Raw 1000. He will be wearing DX green for the night, and that means sticking by retired wrestler Shawn Michaels for the night.
That said, if any legends do get in the ring, I anticipate Triple H being one of them. Just don't count on it.
Bourne's return is hard to predict. Bourne himself not long ago suggested he would love to be back in time for WWE's November Survivor Series Tour of Europe, stating he expected to be ready for November.
Bourne is advertised to do a meet and greet in late July at FCW which is a good sign. If his body is recovered enough for this, his return from injury by November sounds believable. I would anticipate sooner than that, possibly, but Survivor Series and the following tour are probably WWE's next big payday after SummerSlam, so his focus will be getting back some time before then.
Now this one took us by surprise!
News of The Phenom appearing at Survivor Series has taken fans by surprise, as fans had started to think he had recently settled into a pattern of only appearing at WrestleMania, having not been on the regular roster since late 2010, and even then he had been in the habit of taking a long hiatus after each WrestleMania.
This is something I greatly look forward to, and I am sure I am not alone in this. Who will Undertaker face?
I noted in my previous article that Mick Foley continues to say he still has one more big match left in him, and he is still signed to a WWE Legends contract.
To me, this says we will see him at the Royal Rumble, as that is when legends who still have a spring in their step traditionally reappear.
Foley is no stranger to the Royal Rumble, having competed in 1998 under all three of his famous wrestling characters, most recently competing in 2008 and 2012.
Triple H is not too hot on Mick Foley appearing on WWE television according to recent reports, thinking he is no longer in good enough physical shape to compete in matches, meaning I am uncertain if he will compete in a match at the 1000th episode of Raw. I doubt he will, but it is not impossible. The Rock is due to appear then too. Imagine a Rock 'n' Sock Connection reunion!
We can dream.
A good while back, The Rock tweeted that WWE were hoping to bring him back in January—and that means the Royal Rumble to anyone with any sense.
It is my guess that is when the WWE will begin their program for The Rock leading into WrestleMania, and that his upcoming appearance at Raw 1000 is a one-off.
I would not be surprised to see The Rock in a match at Raw 1000, but I do not expect it either. I have seen a few articles on here predicting he will be entered into Money in the Bank based on some of his recent tweets. I am convinced WWE would promote this heavily if it was happening, which they have not done at all.
It seems there is no locked-in date for Kelly Kelly's return to WWE. She's advertised for a lot of upcoming dates, but she was also advertised for the last Raw and that didn't happen, so make of that what you will.
I would guess there is no cast-iron plan for Kelly Kelly's return, and it will just happen when she feels like coming back.
I neglected to include him on my last article because
a) He is a fairly minor star.
b) I can find no information about why he has been gone from TV or when he will come back.
My guess is WWE Creative has no use for Trent currently, but if anyone can shed any light on the matter, I will gladly update this slide.
Not enough people talk about this guy or care for me to be optimistic that information will emerge anytime soon, though.
Did I leave anyone out? Do you think any of my predictions are wrong?
You know what to do: Leave a comment!
Thanks for reading.