Strikeforce Champ Ronda Rousey Nude in ESPN's Body Issue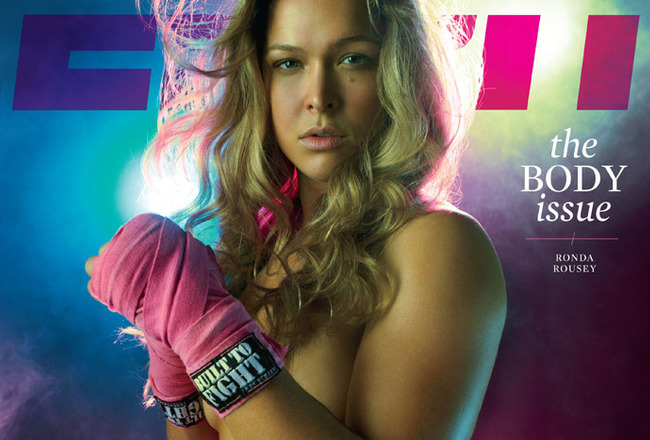 Photo courtesy of ESPN Magazine

Ronda Rousey. She's a name that has taken the mixed martial arts world by storm.
A year ago, few people outside of the most hardcore fans of the sport knew that Rousey, a former Olympic bronze medalist in judo, possessed the kind of skills and technique to make an impact on the sport within months of making her professional debut.
She did exactly that, finishing both of her early Strikeforce fights by arm bar early in the first round and then proceeding to create a name for herself by calling out women's bantamweight champion Miesha Tate. Rousey created a blood feud with Tate, leading to one of the most-hyped female MMA fights of all-time.
And then, Rousey did exactly what she said she was going to do: She submitted Tate in the first round by arm bar.
Rousey's star continues to rise, so it's fitting that she appears semi-nude in ESPN Magazine's "Bodies" issue. Last year, it was light heavyweight champion Jon Jones, and this year, it's the women's champ who has captured the attention of the sporting world.
Check out the photos inside.
Ronda Rousey: ESPN Magazine's 'Bodies' Cover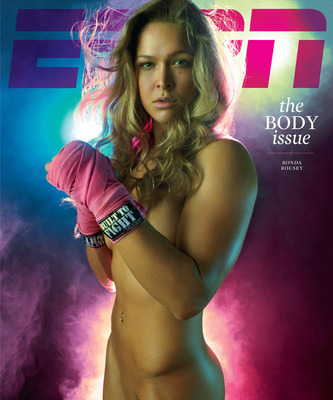 Photo by Peggy Sirota, ESPN Magazine
"I've done judo for 15 years. Doing judo is like brushing my hair."
Out of 27 athletes profiled in the new Bodies issue, Rousey was chosen as one of the six cover athletes. That's the image you see above. Be on the lookout for it on newsstands everywhere.
Ronda Rousey: ESPN Bodies Photo No. 1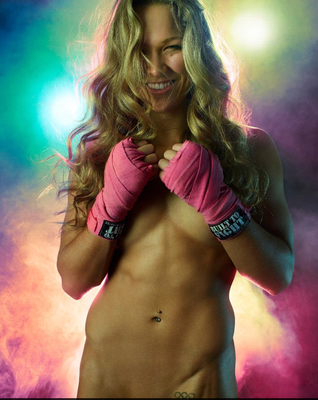 Photo by Peggy Sirota, ESPN Magazine
Rousey on her early years:
When I was in school, martial arts made you a dork, and I became self-conscious that I was too masculine. I was a 16 year old with cauliflower ears. People made fun of me and called me "Miss Man." It wasn't until I got older that I realized: These people are idiots. I'm fabulous.
Ronda Rousey: ESPN Bodies Issue Photo No. 2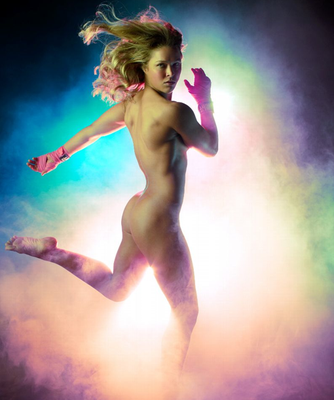 Photo by Peggy Sirota, ESPN Magazine
Rousey's next appearance in the Strikeforce cage comes on August 18, when she defends her title against Sarah Kaufman.
Plenty of people think Kaufman might be the last true challenger to Rousey's superiority in the bantamweight division. If the judoka is able to get past the striker, there's a chance we'll see Rousey face off against Chris "Cyborg" Justino—formerly Santos—late in the year or early in 2013, and that might just be the biggest women's fight of all-time.
Hopefully, it takes place in the UFC and not Strikeforce.
Keep Reading