London 2012: Toughest Competition for the U.S. Olympic Men's Basketball Team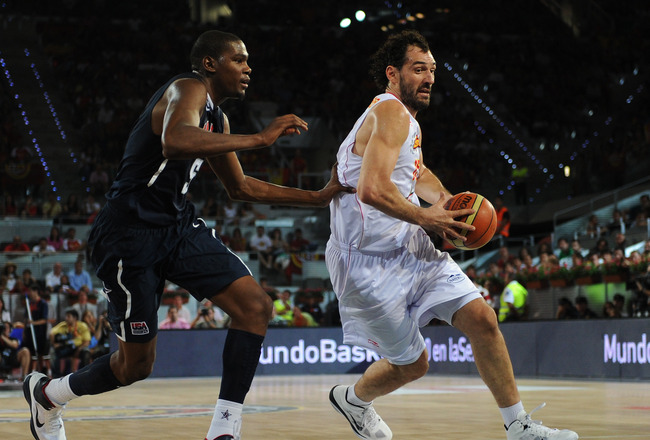 Jasper Juinen/Getty Images
As the United States prepares to repeat as gold medalists, there are many nations hungry to knock off the de facto favorite.
As basketball has become an international game and the NBA a global product, more and more NBA stars come from foreign nations.
That said, no nation holds the caliber of NBA players the United States does. So if anyone hopes to beat the juggernaut United States, they will need to play the best team game of the tournament.
The following are Team USA's toughest competition at the upcoming Olympics.
France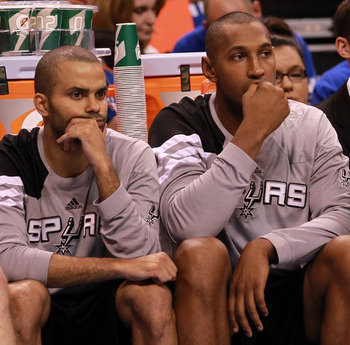 Ronald Martinez/Getty Images
The French national team took a hit when center Joakim Noah announced he would miss the Olympics because of the left ankle injury that ended his NBA season.
Now, being led by San Antonio Spurs' Tony Parker and Boris Diaw, France will look to bottle some of that Gregg Popovich magic.
As evidenced by the 2012 NBA playoffs, Diaw still has some gas left in the tank and Parker is one of the top point guards in the world.
If Parker can get hot, he has the ability to carry France in a similar manner to how he begun carrying the Spurs at times.
Argentina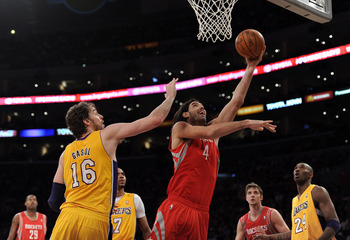 Harry How/Getty Images
Gold medalists at the 2004 Olympics, Argentina is the South American team to keep an eye on.
With NBA stars Manu Ginobli and Luis Scola, Argentina has enough pieces to make a run towards gold.
Scola is one of the most underrated power forwards in the league as last season he averaged 15.5 PPG and 6.5 RPG. Along with him, Ginobli is an experienced veteran who has been the leader of this Argentine team for years.
If Argentina gets rolling, they could repeat their magical 2004 run.
Spain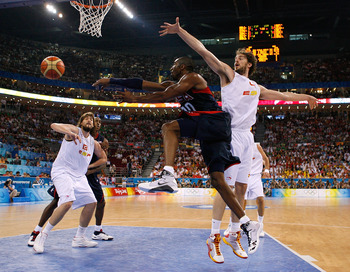 Harry How/Getty Images
As if dominance in soccer wasn't enough, the Spanish national basketball team stands a threat to win gold in basketball too.
The leaders for Spain are the Gasol brothers, Marc and Pau, along with a collection of other NBA players.
Spain has size, and through size will be how they try to win. Serge Ibaka will likely sit behind the Gasol brothers, but his production off the bench will be huge if Spain wants to win gold.
Despite the injury to point guard Ricky Rubio, Spain still sports a strong back court with guards Jose Calderon and Rudy Fernandez.
Spain is hungry after losing to the United States in the finals in 2008—hopefully for the fans, they get their chance for revenge.
Keep Reading