Stock Up, Stock Down for NFL Players Switching Positions in 2012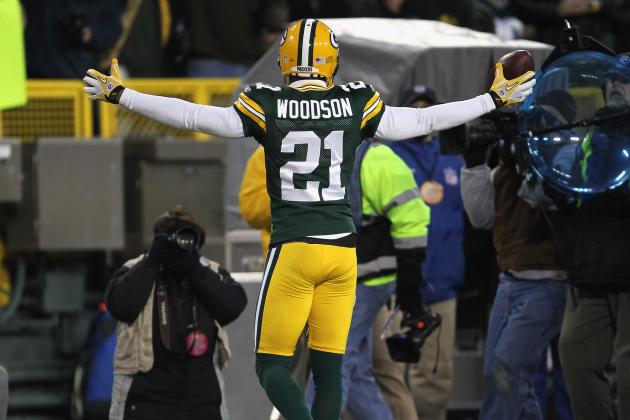 Jonathan Daniel/Getty Images

The 2012 season is almost upon us, and as we approach training camp, several big-name NFL players are switching positions. A position switch can either work well or be disastrous to the career of a football player.
Here is a look at where the stock of five players currently sits as they learn their new roles.
Begin Slideshow

»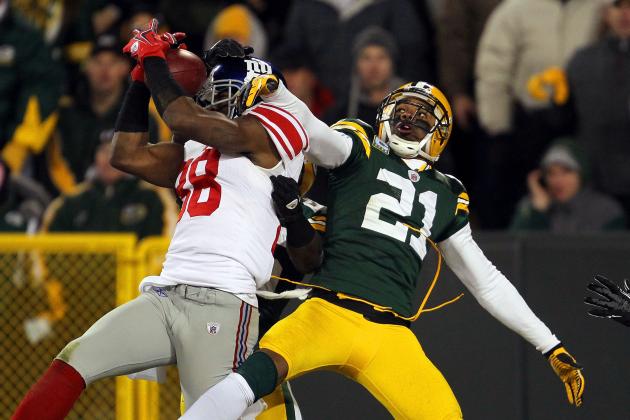 Jonathan Daniel/Getty Images

After about a year of debating it, Green Bay Packers cornerback Charles Woodson will officially switch to being called Green Bay Packers safety Charles Woodson in 2012. The change was a long time coming, as the 35-year-old Woodson had lost a step at cornerback.
Woodson has revealed that he actually has played plenty of safety during his time with the Packers, but now that will essentially be his full-time spot.
Not much will change for Woodson, as his job will continue to be creating turnovers and making plays. But as a safety, he won't have to focus on trying to shut down receivers in one-on-one matchups as often, which should free him up to improvise.
The image of an unshackled Charles Woodson—a guy who has 54 career interceptions—should scare opposing offenses.
This position switch should prolong Woodson's career and help the Packers out tremendously.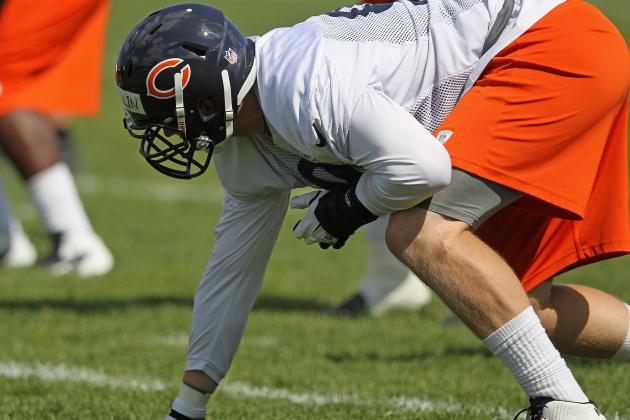 Jonathan Daniel/Getty Images

The Bears took Boise State linebacker Shea McClellin with the 19th pick in the 2012 NFL draft and immediately moved him to defensive end. While McClellin has the speed and instincts to be a playmaker in the NFL, he is an awkward fit at defensive end.
McClellin was a star a Boise State in the team's 3-4 defense, but he wasn't just a pure pass-rusher. At 6'3" and 260 pounds, he is a bit undersized to play defensive end in Chicago's 4-3 defense, and he'll have to get a whole lot stronger.
During his four years at Boise State, McClellin racked up 130 tackles, 20.5 sacks and four interceptions.
Having watched hours of tape on him before the draft, I thought his best fit would be as an outside linebacker in a 3-4. I was surprised the Bears took him at No. 19, and while I think he'll eventually be a solid NFL player, I'm not a fan of him playing defensive end in a 4-3.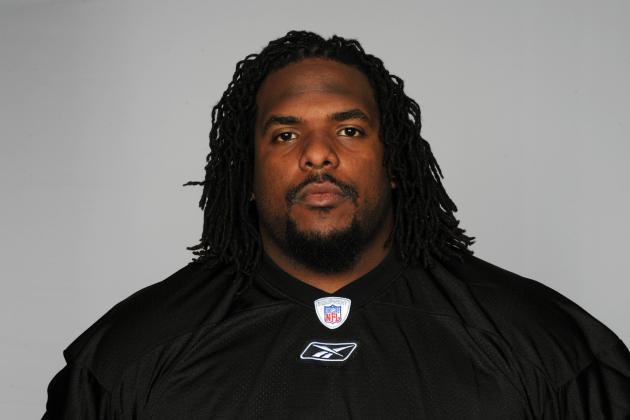 Handout/Getty Images

Willie Colon was a stalwart at right tackle for the Pittsburgh Steelers from 2007-2009, but he has missed most of the past two seasons due to injury. The Steelers drafted Ohio State's Mike Adams and plan on inserting him at right tackle, which means Colon will be moving inside to left guard.
At 6'3" and 315 pounds, Colon's stature is actually more suited to play guard and he appears to be embracing the change (via TimesOnline.com).
Colon missed the 2010 season after tearing his Achilles' tendon in an offseason workout, and he missed most of the 2011 season after tearing his triceps in Week 1. Moving him inside is likely going to be for the better.
Now the Steelers can get Adams and Colon on the field at the same time, which will enable them to get their best group of linemen on the field.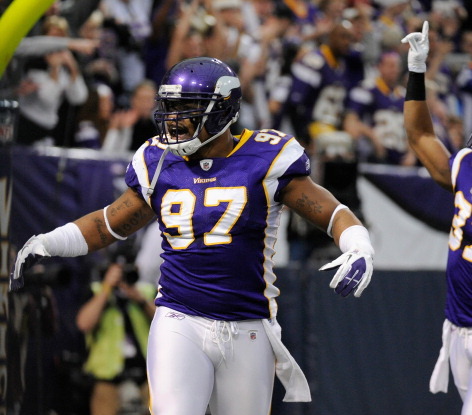 Hannah Foslien/Getty Images

The Minnesota Vikings have Jared Allen and Brian Robison as their starting defensive ends, but want to get USC product Everson Griffen on the field more in his third season. As a result, they've asked the 24-year-old to shed some weight (he played last season at 273 pounds) and move to linebacker.
Griffen played in all 16 games in 2011. In limited action, he finished with 21 tackles, four sacks and two forced fumbles.
Griffen has already shed 10 pounds in anticipation of the move, according to 1500ESPN Twin Cities, but while I appreciate his enthusiasm for the change, I just don't see it working.
Griffen is quick in short bursts and has decent overall athleticism, but I really don't see him being effective in coverage or being adept at reading plays while standing up. He definitely has talent, but a move to linebacker isn't what I would prescribe to make him more effective.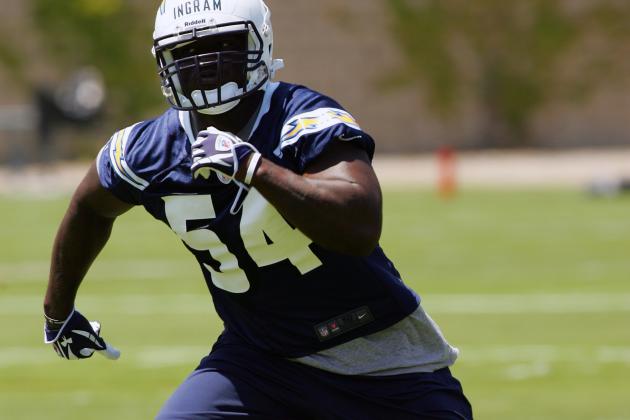 Kent Horner/Getty Images

While at South Carolina, Melvin Ingram played everywhere from defensive tackle to linebacker. He was a playmaker, and the Gamecocks utilized his ability all over the field in different ways. Now that he is a member of the San Diego Chargers, Ingram's focus will come solely at playing outside linebacker. He should thrive as a result.
Ingram will have one job as a rookie: bolster San Diego's stagnant pass rush. His job will be to harass opposing quarterbacks and generally be a nuisance off the edge. He will be an outside linebacker in the team's 3-4 defense, and he will be a part of a rotation that includes Jarret Johnson, Antwan Barnes and Shaun Phillips.
As a group, San Diego's edge rushers should have much more success this season—and Ingram's presence will be a big part of that.
This was a perfect example of a guy being drafted by a team that could maximize his ability.