Liverpool FC: 4 Players the Club Need to Sell This Summer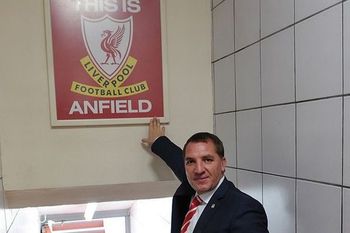 Image courtesy of mirror.co.uk
With new boss Brendan Rodgers in charge at Liverpool, he's going to want to stamp his authority on the squad and bring in his own players over the next few weeks.
To do that, at any club, some players need to move on before others can come in, especially as you can only have 25 registered Premier League players.
This list is going to be about the four players I think Liverpool could do with selling in the summer, if possible, to make space for Rodgers to bring in new faces.
As with any column, these choices are just my opinion, it doesn't make them right or wrong.
Feel free to leave your own in the comments section below.
Alberto Aquilani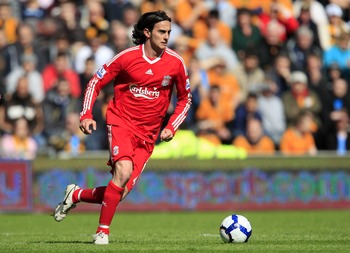 Jed Leicester/Getty Images
Since signing for the club in 2009, Alberto Aquilani has made just 18 competitive appearances.
Through a combination of injuries and loss of form, Aquilani has spent most of the last two seasons on loan in Italy at Juventus and AC Milan.
Sometimes, it just doesn't work out for a player when he moves to a club and sadly, I think that's the case with Aquilani.
It doesn't mean that he's a bad player, just that when things like this happen, it's sometimes best for both parties to move on.
Joe Cole
Stanley Chou/Getty Images
I remember being really excited when Joe Cole signed for Liverpool a couple of years ago and I thought it could be the best free signing of that season.
His last season at Chelsea was interrupted by nagging injuries, but it seemed like he'd make a huge impact at Liverpool when Roy Hodgson signed him.
He struggled for form in the first part of the 2010-11 season and it never really seemed to click for him when Kenny Dalglish took charge in January 2011.
Last season on loan, he was a regular at French side Lille and he seems to be getting back to his best.
I just think that there are better options at the club now than there were when Joe joined and it's going to be hard for him to get into the side.
Jay Spearing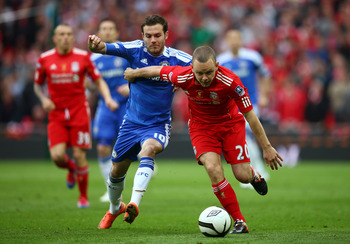 Clive Mason/Getty Images
Jay Spearing came up through the youth ranks and he's made just 50 appearances in four years or so.
The problem is that in all the time he's been at the club, he's been fighting for a first-team place with players like Steven Gerrard, Charlie Adam, Javier Mascherano, Xabi Alonso and Lucas.
I just don't think he's going to get a lot of opportunities at the club going forward unless something serious happens
It may be best for Jay to move on and get regular football somewhere else.
Stewart Downing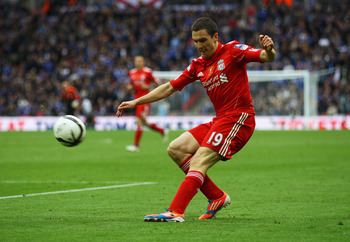 Clive Brunskill/Getty Images
I was pretty surprised when Liverpool signed Stewart Downing last summer.
I'd never really seen much in him when he was at Middlesborough and Aston Villa, so to shell out nearly £20 million for him seemed a bit of a stretch.
His form last season was up and down.
The only time he really turned it on was against smaller teams. A perfect example of that was in the Carling Cup Final against Cardiff.
He seems to go missing too often in big games and for me, Liverpool need consistent players if they're to push up the league standings.
Keep Reading

Liverpool: Like this team?