Indiana Pacers: Summer League Roster, Key Storylines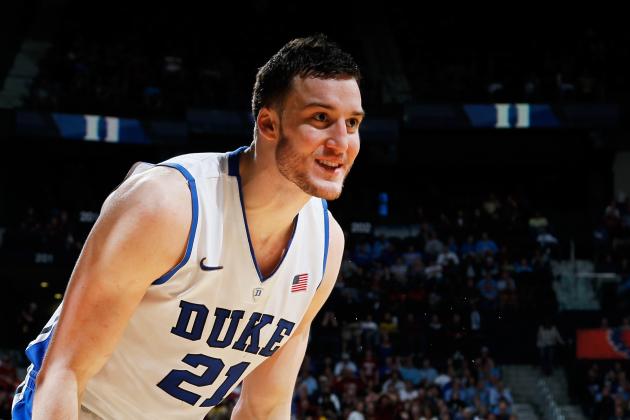 Kevin C. Cox/Getty Images

Coming off of an impressive season in which they pushed the eventual championship winning Miami Heat team to six games in the Eastern Conference Semifinals, the Indiana Pacers will look to see what depth they have with their young players in this year's summer league.
The Pacers, under new GM Kevin Pritchard surprised many by drafting forward Miles Plumlee out of Duke with the 24th overall pick in this year's draft. He will add to the front court depth of the Pacers, but many wonder how successful he can be at the pro level.
The Pacers also drafted guard Orlando Johnson out of UC Santa Barbara and he will compete for a roster spot.
Indiana already has a decent bench, but if they can find a few more players from their summer league squad to break through, it will help them tremendously in the 2012-2013 season.
Begin Slideshow

»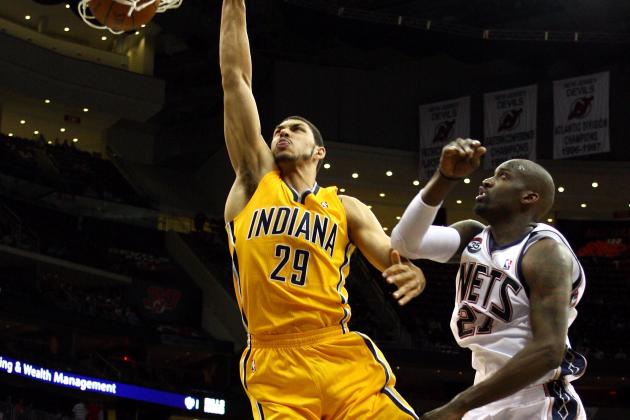 Chris Chambers/Getty Images

Indiana is competing in the Orlando summer league which has just eight teams, compared to the Las Vegas Summer League later this month which features 24 teams.
The Pacers won their opening Summer League game last night with a 69-63 win over the Philadelphia 76ers. Here is the rest of their NBA Summer League Schedule:
Tuesday, July 10th at 1:00 P.M:
Indiana Pacers vs. Oklahoma City Thunder
Wednesday, July 11th at 11:00 A.M:
Indiana Pacers vs. Boston Celtics
Thursday, July 12th at 3:00 P.M:
Indiana Pacers vs. Utah Jazz
Friday, July 13th at 2:00 P.M:
Indiana Pacers vs. Brooklyn Nets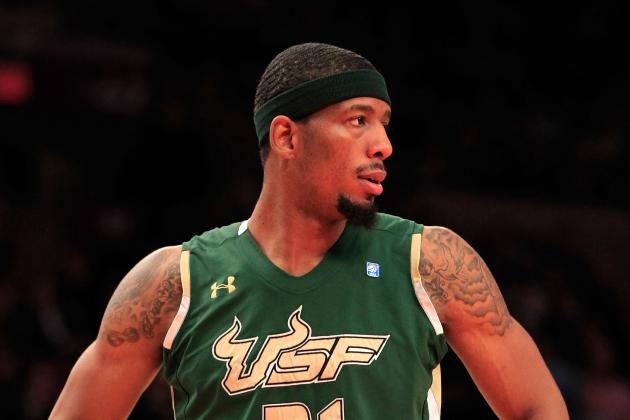 Chris Trotman/Getty Images

Player Profile: 6'11'', 240 lbs.
2011-2012 Stats: 12.3 PPG, 5.1 RPG, 48.6 FG%
Jarrid Famous has bounced around a considerable amount after leaving South Florida. Famous played for two different D-League squads last year before ending up in the Philippines, where he played seven games for the Petron Blaze Boosters.
If Famous wants any chance at finding a spot on the roster he will first need to convince Frank Vogel to get him on the court. Famous did not play in the Pacers win over Philadelphia yesterday.
Famous should really still be at South Florida. It was a huge mistake for him to leave early after averaging under 9 points in his Sophomore season, and I can't see him making too much of an impact on the Pacers either, in the Summer League or in the NBA next season.
Prediction: Famous will be in the D-League next season.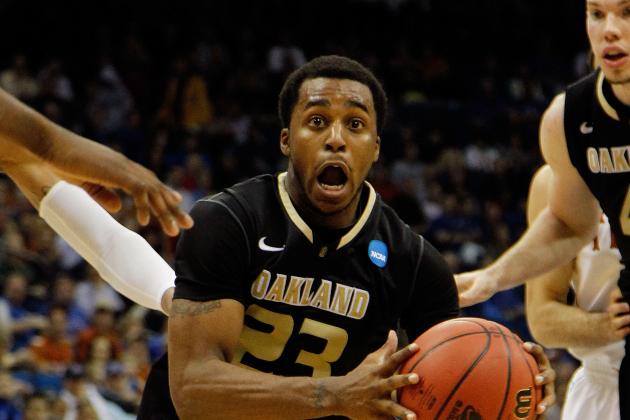 Tom Pennington/Getty Images

Player Profile: 5'11'', 176 lbs.
2011-2012 Stats: 26.2 PPG, 5.1 APG, 3.8 RPG
If he can impress this week in the Summer League, Reggie Hamilton may have a serious shot at making the Indiana Pacers roster next season.
Hamilton went undrafted but was the NCAA scoring champion last season, while playing for Oakland University in the Summit League.
Hamilton played only five minutes in the Pacers first game of the Summer League, but with A.J. Price being a restricted free agent, the Pacers may need another point guard on the roster.
However, if he does manage to make the team, it may be tough for Hamilton to find minutes. Ahead of him on the depth chart are George Hill and Darren Collison.
Prediction: Hamilton just misses out on a roster spot and joins the D-League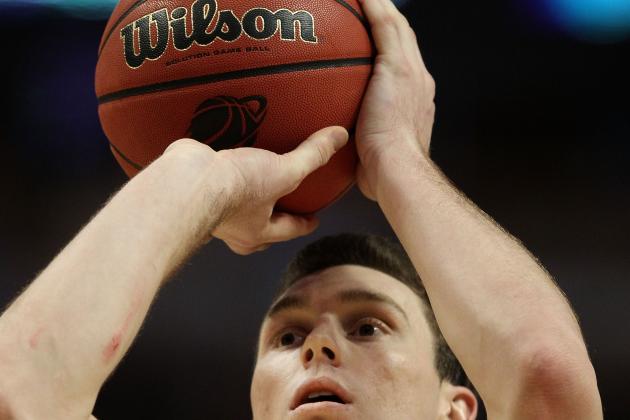 Jonathan Daniel/Getty Images

Player Profile: 6'3'' 203 lbs.
2011-2012 Stats: 11.5 PPG, 2.75 APG, 2.0 RPG
After four successful seasons at Notre Dame, Ben Hansbrough hasn't quite caught on yet in pro Basketball.
Hansbrough, the younger brother of Pacers forward Tyler, could not get much playing time in Germany for Bayern Munich, so he left for Slovenia to play for KRKA, but played only four games with that squad.
Now he will look to join his brother in Indiana on an NBA roster, but to do so he must have an impressive summer league performance.
Hansbrough had three points and two assists in 13 minutes of playing time yesterday. It will be interesting to see how his playing time shakes out for the remainder of this week.
Still, it is doubtful Hansbrough will be able to beat out Orlando Jordan or Lance Stephenson, who play the same position as him, making it unlikely he will make the cut.
Prediction: Hansbrough will be playing in Europe next season.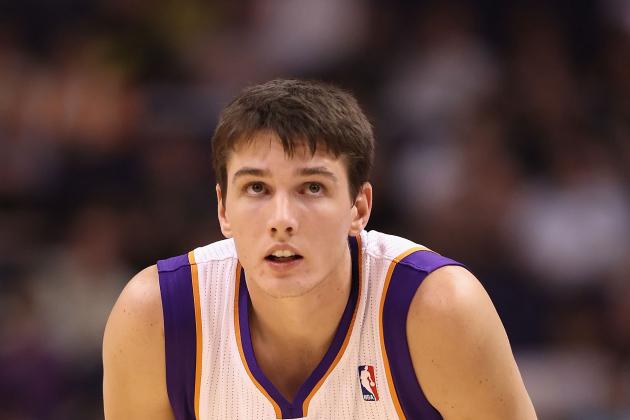 Christian Petersen/Getty Images

Player Profile: 6'4'' 220 lbs.
2011-2012 Stats: 12.6 PPG, 3.6 RPG. 1.7 APG
After not catching on with the Phoenix Suns organization, Matt Janning opted to play in Italy last season, where he had relative success, becoming the second leading scorer for Novipiu Casale.
However if he hopes to make an NBA roster next year, chances are it will not be for the Indiana Pacers, for the former Northeastern star.
Like Hansbrough, Janning is playing at a crowded position for the Pacers in the Summer League, and Janning was not able to get off the pine in yesterday's game.
Prediction: Janning will go back to Italy next season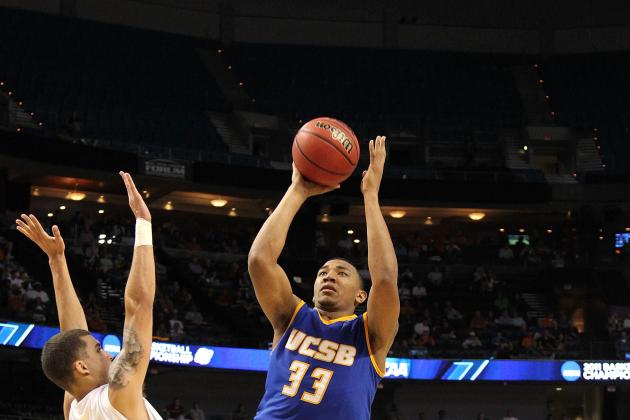 Mike Ehrmann/Getty Images

Player Profile: 6'5'' 224 lbs.
2011-2012 Stats: 19.7 PPG, 5.8 RPG, 2.9 APG
After the Pacers traded for Orlando Johnson, who was selected 35th overall in the NBA draft, it put the rest of the reserve guards on the Indiana Pacers on notice.
Johnson is a talented scorer and has the body that could translate to the NBA level. In Indiana's first Summer League contest, Johnson impressed by scoring 19 points and grabbing nine rebounds in the Pacers victory.
It is early yet, but with Leandro Barbosa seemingly on his way out of town, a spot on the Pacers bench seems to be wide open for Johnson who will get enough time to prove his worth on the Pacers roster.
Prediction: Johnson is in the rotation for the Pacers next season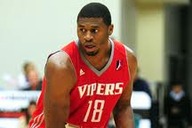 Via: NBA.com
Player Profile: 6'7'' 225 lbs.
2011-2012 Stats: 11.7 PPG, 5.6 RPG, 45.4 FG%
While playing for the Rio Grande Vipers last season, former Louisiana-Lafayette standout Tyren Johnson put together a solid season.
Now, he looks to push his way through to the NBA level, but to do so he will need to show his worth in the Summer League and possibly beat out players such as Miles Plumlee and Louis Amundson.
Johnson scored five points and grabbed four rebounds for the Pacers yesterday, in 13 minutes. He will need to maximize his productivity in his limited playing time going forward if he wants to impress Frank Vogel.
Prediction: Johnson is back with the D-League next season.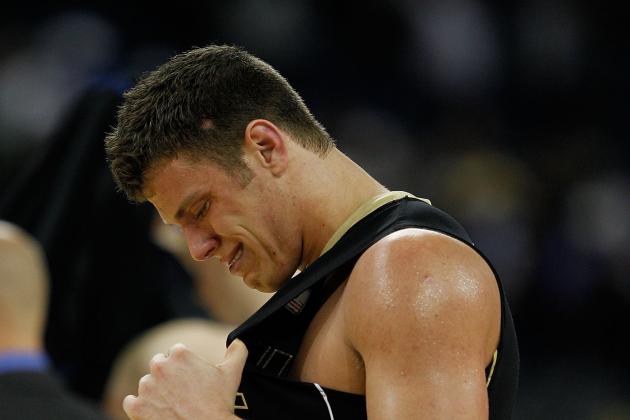 Jonathan Daniel/Getty Images

Player Profile: 6'3'' 215 lbs.
2011-2012 Stats: 11.1 PPG, 4.0 RPG, 2.0 APG
During his time at Purdue, Chris Kramer was known for being a gritty defensive player, which is what he will need to be if he ever makes an NBA roster.
Kramer's strength is defense, but in Germany last season he led his team s. Oliver Baskets in scoring at over 11 points per game.
In the Summer League, Kramer will likely receive minimal playing time, but as I mentioned, the Pacers may be looking for another guard—so it is not totally out of the realm of possibility that Kramer could be given a shot if he does well.
Prediction: Kramer goes back to Europe next year.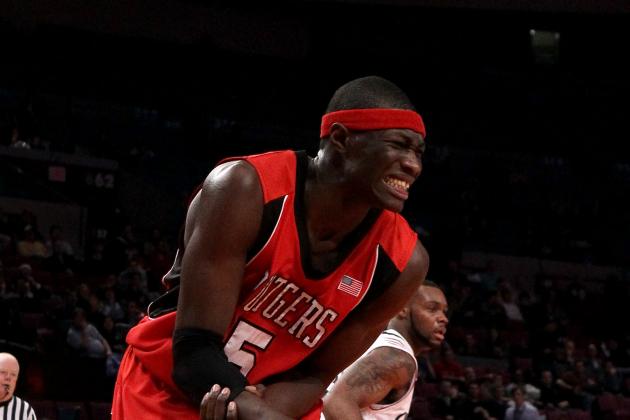 Jim McIsaac/Getty Images

Player Profile: 7'0'' 235 lbs.
2011-2012 Stats: 6.0 PPG, 4.3 RPG, 63.1 FG%
Hamady Ndiaye basically is what he is at this point in his pro career. Ndiaye is a tall, athletic Center who can block shots around the basket and give a decent defensive presence, however he posses little offensive game.
Because of that, it seems unlikely he will break through this summer and make the Pacers roster. Ndiaye will get some playing time however, due to the lack of big men on the Pacers Summer League roster.
Prediction: Ndiaye will be on a D-League bench next year.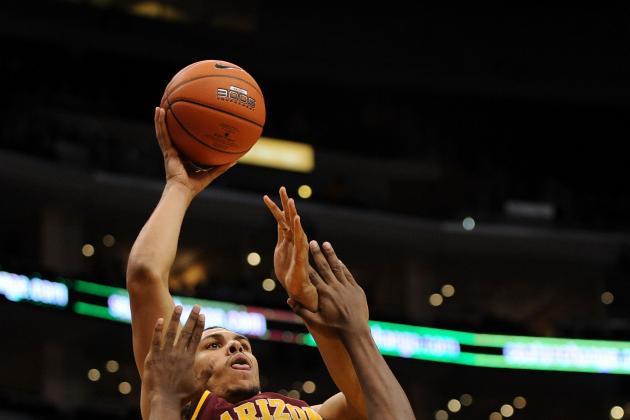 Harry How/Getty Images

Player Profile: 6'9'' 240 lbs.
2011-2012 Stats: 1.7 PPG, 1.3 RPG, 5.7 MPG
Jeff Pendergraph played in 20 games for the Pacers last season and is one of two players from last years roster to play in the Summer League this year.
Pendergraph managed just one point in the Pacers win yesterday, which is troubling since he was expected to be one of the Pacers best players in this league.
Pendergraph needs to shine this week if he wants to keep his roster spot. With Miles Plumlee coming in, Pendergraph's time with the Pacers could be running thin if he doesn't stand out.
Prediction: Pendergraph will be on an NBA roster next season, but not the Pacers.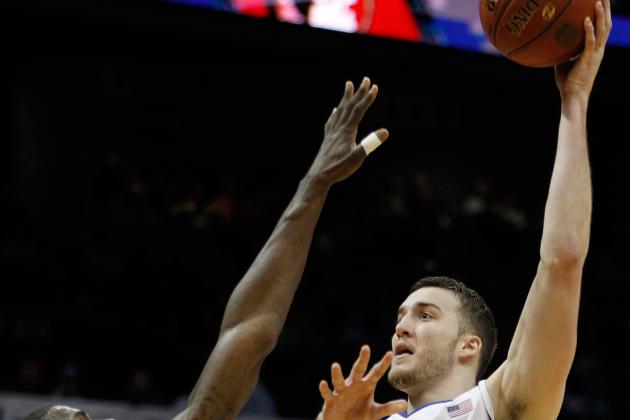 Streeter Lecka/Getty Images

Player Profile: 7'0'' 252 lbs.
2011-2012 Stats: 6.6 PPG, 7.1 RPG, 61.0 FG%
The Pacers shocked many (including myself) by drafting Miles Plumlee in the first round of this years draft, but Plumlee will be given every opportunity to show why the Pacers showed so much faith in him.
Plumlee's roster spot is all but guaranteed but the question is how many minutes will he get, and how productive will he be with those minutes?
Plumlee is big, and a good rebounder so there are always NBA roster spots for those kinds of players. However, if he really wants to stand out in Indiana he will need to improve his offensive game.
Plumlee will likely be competing for minutes with Tyler Hansbrough, who averaged over nine points and four rebounds last year.
In his first Summer League game, Plumlee was just one point shy of a double-double, an effective start to his pro career.
Prediction: Plumlee has a disappointing rookie season for the Pacers.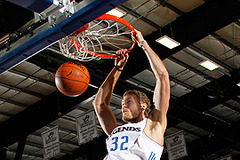 Player Profile: 6'11'' 225 lbs.
2011-2012 Stats: 7.1 PPG, 4.4 RPG, 1.1 BPG
After his college days at Southwest Baptist were over, Matt Rogers caught on with the Texas Legends of the D-League last season and now he gets his chance against NBA talent in the Summer League.
Rogers was solid in the Pacers opening game with 8 points and 5 rebounds in 19 minutes. He can be considered a dark horse to make the roster if Indiana feels they need another seven footer on their bench who is solid on offense.
Prediction: Rogers improves more in the D-League next year.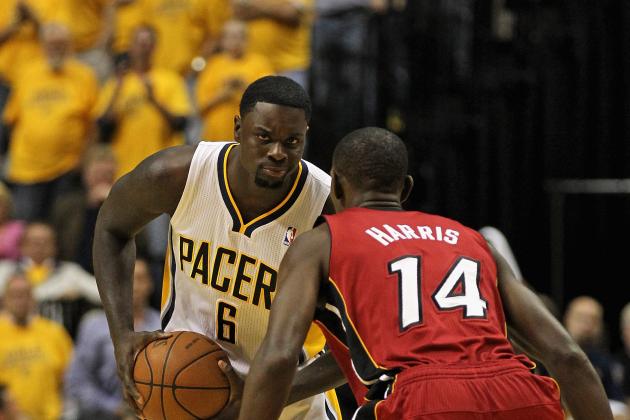 Jonathan Daniel/Getty Images

Player Profile: 6'5'' 210 lbs.
2011-2012 Stats: 2.5 PPG, 1.3 RPG, 1.1 APG
Unfortunately for Lance Stephenson he may be better known to NBA fans for his interactions with LeBron James than his actual on court production.
Stephenson was sparingly used on the Pacers bench last year, but he did manage to play in 42 of the Pacers 66 regular season games.
Stephenson is the most experienced pro on the Summer League roster so he should shine for the Pacers this week.
Stephenson was second behind Orlando Johnson in scoring in their win over the 76ers with 13 points, and he also had 6 assists.
Stephenson and Johnson may end up battling it out for playing time when the season starts, but for now they make for a formidable Summer League combination.
Prediction: Stephenson continues his role as an end of the bench player for the Pacers next year.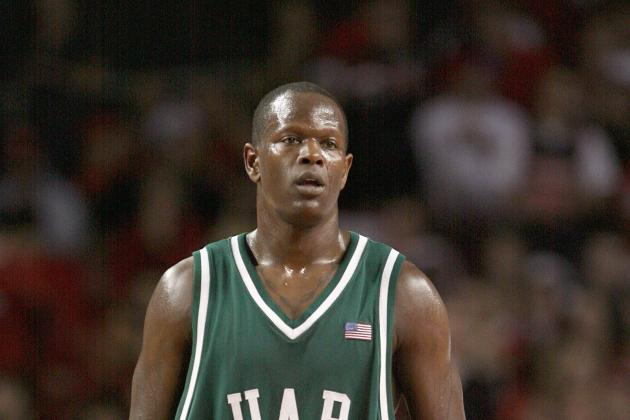 Andy Lyons/Getty Images

Player Profile: 6'5'' 205 lbs.
2011-2012 Stats: 12.8 PPG, 2.8 RPG, 2.4 APG
Robert Vaden has been a consistent solid scorer throughout his career in college and the pro's and don't be surprised if he catches the eye of the Pacers this summer.
Vaden scored seven to go with five rebounds in yesterday's contest and we will see if he can improve as the week goes on.
Vaden may not be good enough to crack the Pacers but on a weaker NBA team, I could see him being able to make a rotation.
Prediction: Vaden is the leading scorer of a D-League team next year.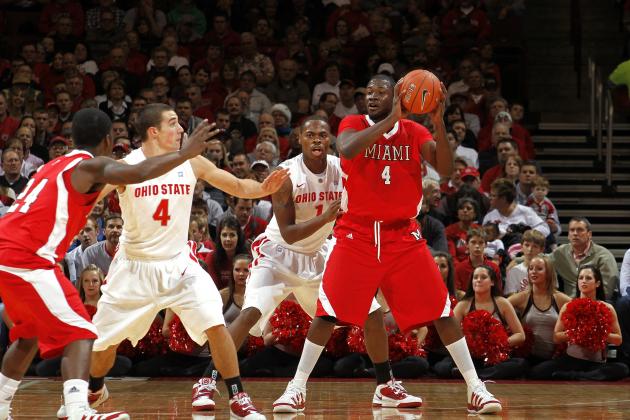 Joe Robbins/Getty Images

Player Profile: 6'8'' 239 lbs.
2011-2012 Stats: 16.4 PPG, 9.0 RPG. 3.4 APG
The Pacers final player on the summer roster is former Julian Mavunga, and undrafted Free Agent out of Miami Ohio.
Mavunga led the team in scoring and rebounding last year and made All MAC First Team. However, Mavunga is a bit undersized at the pro level and went relatively unnoticed in draft discussions.
He was not given the opportunity to showcase his talents in yesterday's game either, not playing in the Pacers game against the Sixers.
Unfortunately for Mavunga, the Pacers Summer team is too crowded at his position and he is too low on the depth chart to garner a lot of minutes.
Prediction: Mavunga plays internationally next season.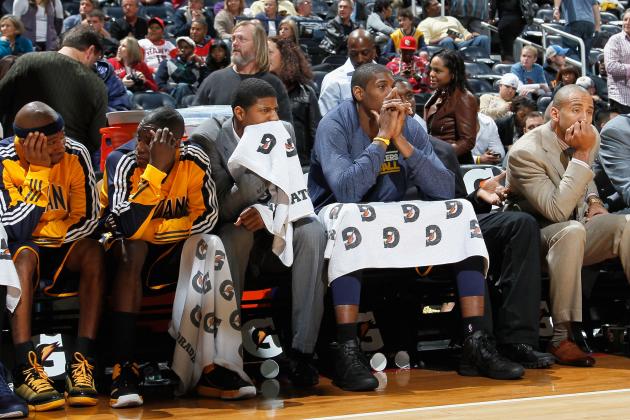 Kevin C. Cox/Getty Images

Now that you have been familiarized with the Pacers roster, here is what to look out for in this up coming week of games and throughout the rest of the summer.
Miles Plumlee and Orlando Johnson can improve the Pacers bench dramatically if they live up to their potential and it all starts in the summer.
If early signs are any indication, the Pacers could have found a gem in Johnson so he is the number one player to look out for.
Also, Lance Stephenson and Jeff Pendergraph will need to use this summer to improve their games if they want to make the Pacers rotation. Neither was a major factor last year but they will need to be ready if called upon for Indiana next year.