Detroit Pistons: Summer League Roster, Key Storylines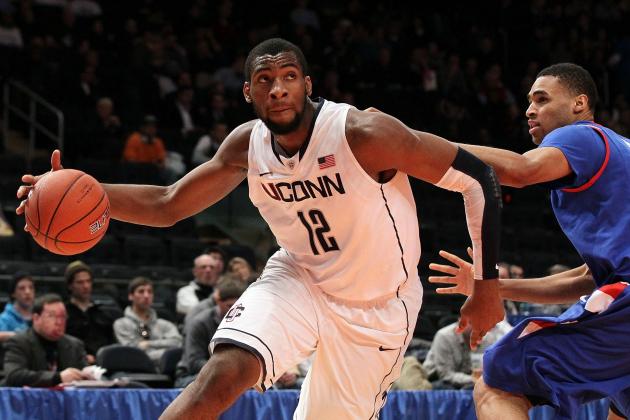 Jim McIsaac/Getty Images

Entering Summer League play, the Detroit Pistons have begun their rebuilding process, headlined by drafting UCONN center Andre Drummond. With this pick, along with the other talent they have assembled in recent years, Detroit has a promising nucleus to help climb their way out of the NBA's basement.
Looking at the Summer League, this is where most of the unproven players for the Pistons have an opportunity to shine. While the NBA's best will be playing together in the London Olympics, those looking to make it into the league will be trying to make a statement as well.
Something particularly interesting about the Pistons' summer roster: it is made up of mostly rookies. Only Austin Daye, Vernon Macklin and Brandon Knight have NBA experience for the team, making it a rather important summer for a number of young players.
As we go forward, we will look at each man on the roster as well as the biggest selling points for each player. We will also look at what the team, as a whole, has to look forward to.
Begin Slideshow

»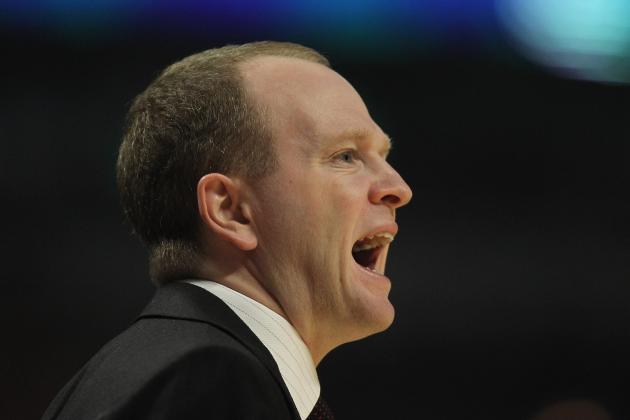 Jonathan Daniel/Getty Images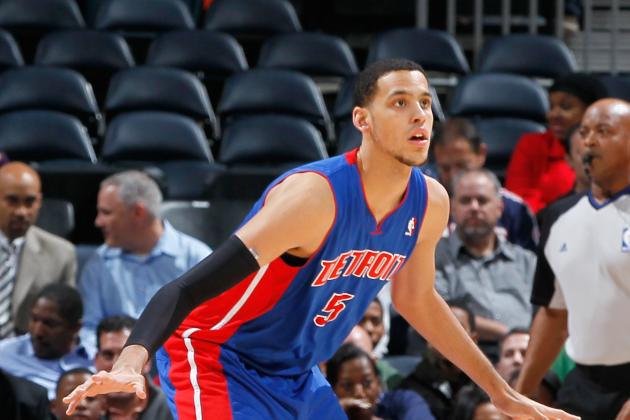 Kevin C. Cox/Getty Images

Essentials: 6'11", 190 lbs
2011-2012 Stats: 14.7 mins, 4.7 points, 32% field goals, 2.2 rebounds
Summer Outlook: Last season was a horrific one for the talented Daye. Shooting a career-low 32 percent on field goals, including an abysmal 21 percent from three-point range (after shooting over 40 percent in 2010-2011), Daye will be looking to regain his shooting stroke during his time in Orlando.
It's hard to pinpoint what exactly went wrong for Daye last season. Shooting has always been one of his strong suits since his days at Gonzaga. Nothing seemed to click for the lengthy swing-forward last season and, hopefully, he will get back to his normal self.
One of the biggest keys for Daye will be to prove he is ready to take over for Tayshaun Prince. Prince has been one of the most consistent players for the Pistons during his time in Detroit, but doesn't fit into the youth movement going on in Motown right now.
Daye's ability to utilize his length, as well as his shooting ability, will make or break him this summer. He needs to go out and show that 2012 was nothing but a fluke, proving he has what it takes to assume the role Prince currently holds.
Prediction: Daye will find his shooting stroke and return to being a productive player for Detroit, essentially making Prince an inevitable trading chip for the Pistons.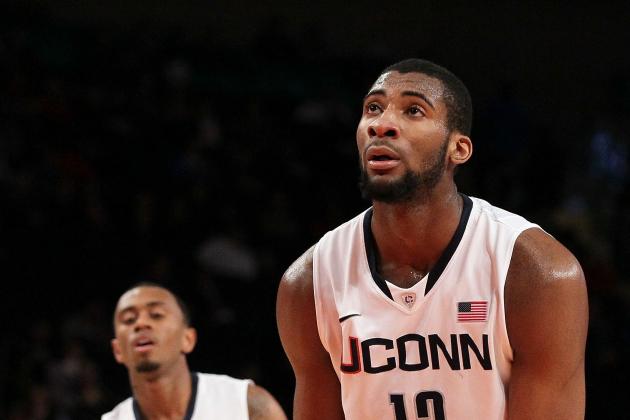 Jim McIsaac/Getty Images

Essentials: 6'11", 279 lbs
2011-2012 Stats (at UCONN): 28.4 minutes, 10.0 points, 53% field goals, 7.6 rebounds, 29% free throws
Summer Outlook: After Detroit drafted Drummond, there remains a lot of question marks surrounding what they are going to get out of him.
Drummond's undoubtedly gifted physically. His body frame and intangibles can carry him a long way throughout his career, but it's the unknown about Drummond that scares so many people.
Throughout the summer, Drummond will have to make it known that he is not all hype. In order to do this, he will need to become a force in the paint, bang bodies and assert himself against equally big opponents.
Also, Drummond's free-throw percentage is scary low. Shooting 29 percent from the charity stripe is not only low, it's astronomically low and needs to be improved upon. For how big and physical Drummond is, he will certainly see a lot of time at the free-throw line. Getting into the paint is one thing, but it's finishing and converting on free shots that will determine Drummond's success level.
Prediction: Drummond will be a starter for the Pistons in 2012-2013. There's no question about it. He will be expected to produce big numbers and prove his worth as a lottery selection. He will be just fine when given the time to grow and adapt to the NBA, something the Summer League was created for.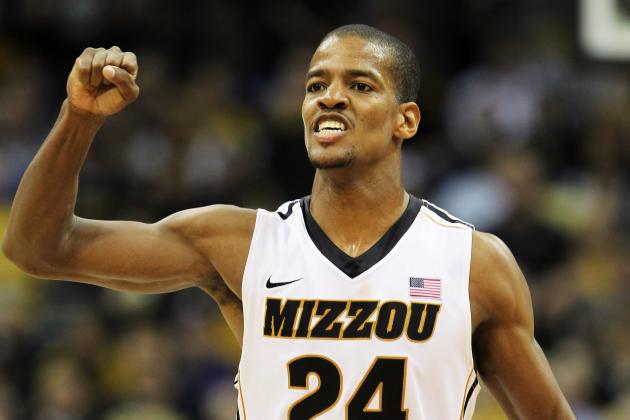 Jamie Squire/Getty Images

Essentials: 6'6", 200 lbs
2011-2012 Stats (Missouri): 14.5 points, 52% field goals, 46% three-pointers, 1.3 steals
Summer Outlook: English comes into the Summer League looking to establish himself as the next great shooter in the NBA. Throughout his career at Missouri, English provided a much needed three-point threat for the Tigers, something the Pistons are hoping he can bring to Detroit.
As a team, Detroit shot 34 percent from three-point range. English will certainly help boost that number for the Pistons.
Aside from his shooting, English also brings a nose for the ball on the defensive side. He has the capability to lock up whoever he is defending. Combining that with his smooth shooting stroke and English is exactly the type of bench player Detroit is looking for.
Prediction: English will prove to be a valuable asset for the Pistons and can elevate his strengths to new heights while playing in Orlando.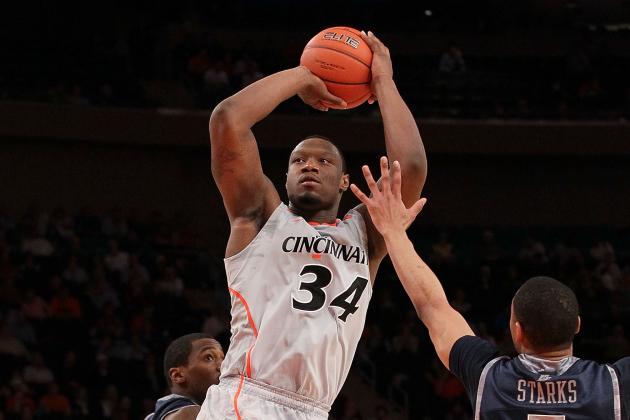 Jim McIsaac/Getty Images

Essentials: 6'9", 289 lbs
2011-2012 Stats (Cincinnati): 12.2 points, 8.9 rebounds, 47% field goals, 40% three-pointers
Summer Outlook: For Gates, Summer League play will be about making a statement. What that statement is will be completely up to him, but he will be fighting for a roster spot in Detroit.
Gates' big body helped him push posts around in college but will have to develop some better footwork to go along with it. His has plenty of strength and potential for dominance, but he must be extremely potent in those aspects to gain a roster spot.
One key aspect for Gates to earn an NBA contract will be his outside shooting. More than likely, his three-point shooting will be limited due to the extended range. However, Gates proved last season that he has developed a nice jump shot and, if he can grow as a shooter, he could be a nice Rasheed Wallace-type player Detroit loves to have around.
Prediction: Gates probably won't do enough this summer to earn a spot with the Pistons. Although he could do enough to earn a look from another team, which I expect him to do.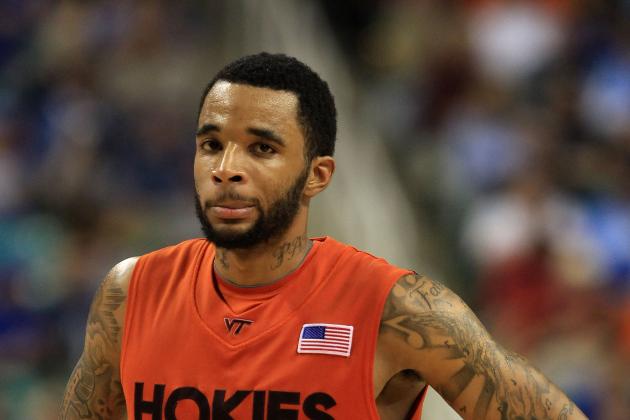 Streeter Lecka/Getty Images

Essentials: 6'3", 185 lbs
2011-2012 Stats: 15.0 points, 38% field goals, 41% three-pointers, 3.3 assists
Summer Outlook: Delaney is coming off a stellar season in France where he was able to utilize his skills in international competition. He had a nice showing after going undrafted in 2011 and is now looking to come back to the United States to play basketball.
A superstar at Virginia Tech, Delaney hopes to prove his play overseas is worth a look by NBA teams. Having a nice showing in France, home to great players such as Tony Parker, will only help his cause.
Prediction: Delaney won't be given a contract with the Pistons, or any other team for that matter. There are just too many good guards around the league for him to earn a spot. He will play overseas again in 2012-2013.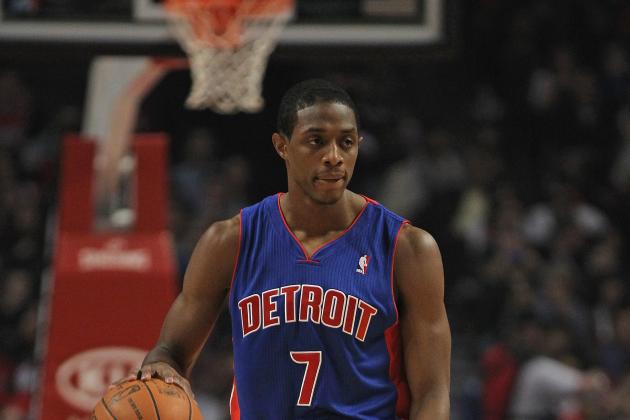 Jonathan Daniel/Getty Images

Essentials: 6'3", 189 lbs
2011-2012 Stats: 12.8 points, 41% field goals, 38% three-pointers, 3.8 assists
Summer Outlook: Summer League will be used to help Brandon Knight continue to grow as a leader for the Pistons. Knight's production last season was nice. Now, he will look to build off his success and continue to grow as a player.
Coming into last season a little raw out of Kentucky, Knight proved his intangibles are a huge asset to his overall game. Knight has a knack for scoring the basketball and getting to the rim. Now, he will be expected to expand his passing game as well as scoring.
He and Rodney Stuckey will be battling it out for playing time at the point guard position, but Knight has the slight edge in overall production ability.
Prediction: Knight will cement himself as the starting point for Detroit. He will be taking his opportunity on the Summer League squad as a way to grow and expand his overall game.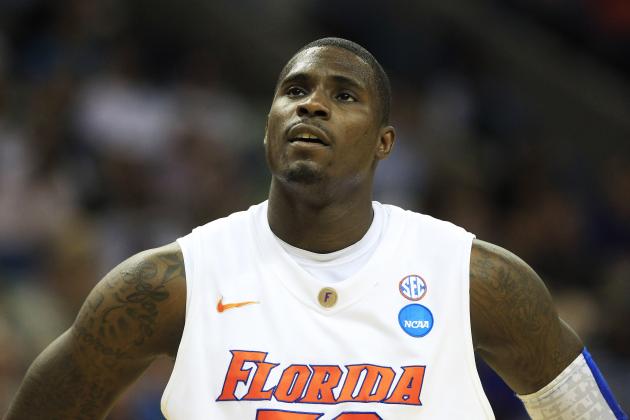 Streeter Lecka/Getty Images

Essentials: 6'10", 227 lbs
2011-2012 Stats: 2.0 points, 54% field goals
Summer Outlook: Vernon Macklin was virtually non-existent for Detroit last season, playing mostly a last option reserve forward role.
Macklin's stats are, well, low. He only played in 23 total games, so his overall value has yet to be determined. He's an enigma at this point, with the Pistons never knowing what they can get out of him.
With a big frame and nifty footwork, Macklin has the ability to be a solid bench player and now must prove so in Orlando.
Prediction: Macklin will be lucky to be invited back to Detroit. He could potentially be replaced by a more versatile Yancy Gates. He will need to produce huge numbers if he wants to stick around the NBA.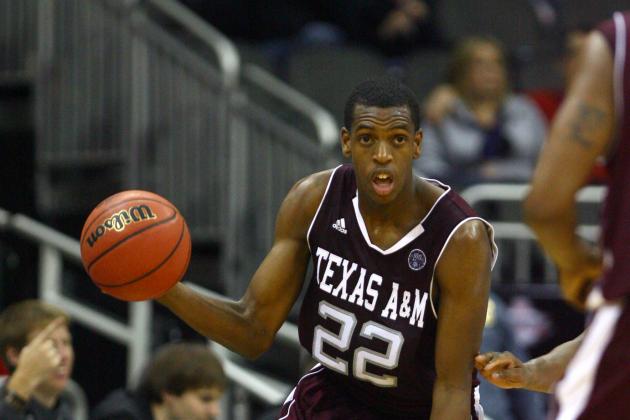 Ed Zurga/Getty Images

Essentials: 6'7", 227 lbs
2011-2012 Stats (Texas A&M): 13.2 points, 41.5% field goals, 5.0 rebounds
Summer Outlook: Drafted in the second round, Middleton is coming into the Summer League with hopes of earning himself the right to an NBA contract. He and Kim English will both be battling for playing time at the shooting guard/small forward position, providing a nice camp battle for fans to pay attention to.
Middleton's pure athleticism is a nice selling point, as his length, shooting ability and movement opens the door for everybody on the court with him. Speed kills and Middleton has that, providing that much needed fast break option.
It will be interesting to see how Middleton's shooting ability translates into the NBA. His three-point shooting dipped last year in school (36 percent in 2010-2011 to 26 percent 2011-2012). This will be something Middleton will need to address throughout his time in Orlando.
Prediction: Middleton will earn a spot with Detroit by improving his shooting stroke and providing a nice versatile option off the bench.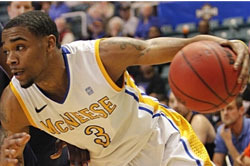 photo courtesy: vegassportsbetting.com
Essentials: 6'4", 208 lbs.
2011-2012 Stats (McNeese State): 17.9 points, 6.4 rebounds, 40% field goals
Summer Outlook: Having a solid career for little-known McNeese State, Richard is going to have a rough go at making an NBA roster.
Richard will need to show dramatic improvement during the summer. His shooting percentages, both overall field goals and three-pointers, dramatically declined from his junior to senior season.
Prediction: Richard will be unable to make the Pistons this time around. Maybe next time.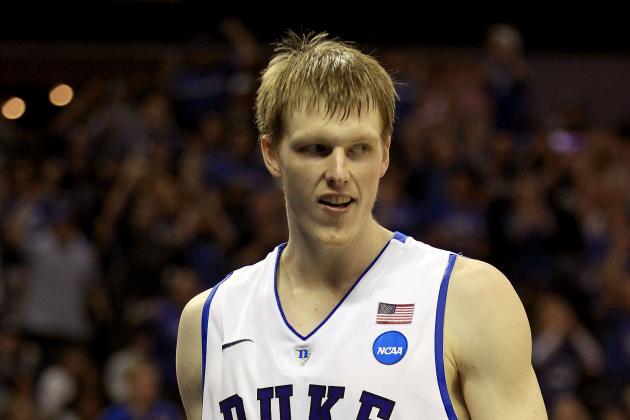 Streeter Lecka/Getty Images

Essentials: 6'8", 228 lbs
2011-2012 Stats (Real Madrid): 8.0 points, 54% field goals, 43% three-pointers
Summer Outlook: Kyle Singler had a nice career at Duke but has yet to turn it into any action in the NBA thus far. He hopes to take this opportunity in the Summer League and shine like the star he once was.
Based upon stats alone, Singler hasn't lost his shooting touch while playing for Real Madrid. Unfortunately, playing in only 19 minutes per game in Spain hasn't been enough to show off the skills he displayed in school.
Singler had a nice little slam during a practice already this summer, giving a glimpse of what he could bring to the table for the Pistons. He's shown before he can play the game of basketball, now it's up to Singler to show it in action in America.
Prediction: While Singler might put up a few nice games, the Pistons won't seriously look at him as a viable reserve option.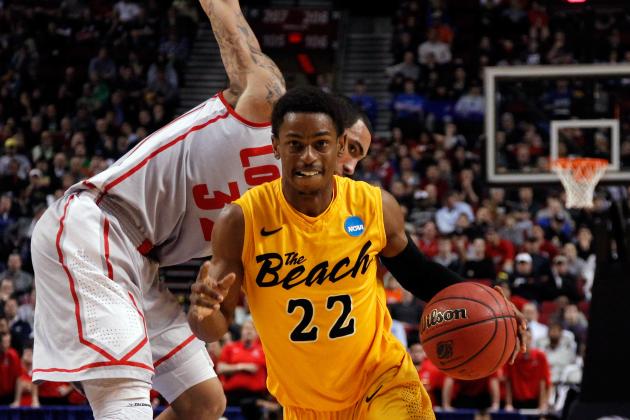 Jonathan Ferrey/Getty Images

Essentials: 5'10", 177 lbs
2011-2012 Stats (Long Beach State): 17.4 points, 40% field goals, 35% three-pointers, 1.4 steals
Summer Outlook: Casper Ware was a mid-major darling last season and hopes to continue his stretch of stellar play as a member of an NBA roster.
Ware, while playing for Long Beach State, initiated much of the offense for one of the most surprising teams in the country last season. His poise and composure when it mattered most provided a nice lift, giving Ware the label as a play-maker extraordinaire.
Many were surprised to see Ware go undrafted a few weeks ago but are happy to see him get this chance with Detroit. Unfortunately, it won't amount to much.
Prediction: With three point guards already under contract, Ware likely won't get a contract offer. Knight is the future and Stuckey is a solid reserve, leaving Casper to be like the friendly ghost and vanish overseas.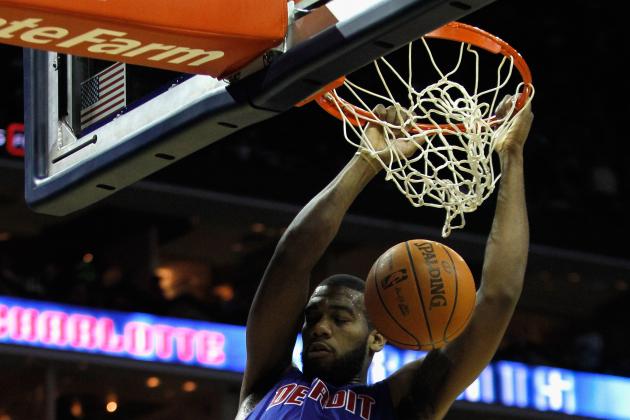 Streeter Lecka/Getty Images

Greg Monroe is the future cornerstone to the Detroit Pistons for years to come. His talents are unmistakable and he has already made himself a force in the paint.
Now, Detroit brings in Drummond to help solidify their front line along with Monroe. The hope is that the combination of these two will provide the punch needed to compete in the NBA.
However, it is a huge question mark as to whether or not Drummond will live up to that potential or if he will flounder. It may only be Summer League play, but his production could have a lasting impact on his overall worth to the franchise. It's imperative he compete at a high level or risk being labeled a bust before he even begins his career.
Overall, Detroit has a nice setup with its roster. A few of the Pistons' Summer League players may even earn themselves a spot on the live roster.
Until that time, there are a number of interesting things to pay attention to for Detroit. Drummond is one of those things and, possibly, the most important considering all that is on the line with his selection.