WWE: An Evaluation of the Success of Tough Enough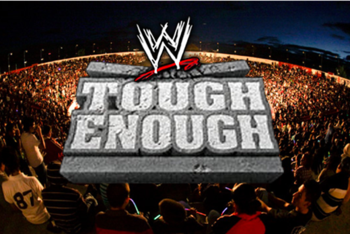 from wzronline.com
With WWE's Money in the Bank Pay-Per-View (and the ladder matches that are its namesake) fast approaching, I recently got into thinking about the different ways that WWE has tried to create and elevate new talent.
A week or so ago, I wrote about one of the ways that WWE has tried to accomplish this task: The King of the Ring Tournament.
My plan was to next focus on the Royal Rumble, but I haven't had the time to really sit down and look at the Rumbles with a critical eye. So I thought: what else has WWE done to try and create some new talent?
Then it hit me: What about Tough Enough?
Then I thought again: What ABOUT Tough Enough?
I'll give WWE one thing: they tried. I'm not sure how great they did though. So let's take a look back at the different seasons of Tough Enough, the winners on each show (and some other talent that may have made any kind of impact,) and the overall effect of creating and elevating new talent.
I'll take a look at each season, evaluate the job WWE did at creating new talent, and assign an overall grade.
Let's get started!
Tough Enough I (2001)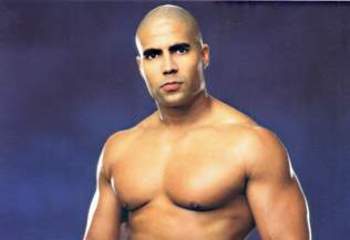 from onlineworldofwrestling.com
WINNERS: Maven Huffman, Nidia Guenard
OTHER NOTABLES: Josh "Mathews" Lomberger, Chris Nowinski
AUDITIONED BUT CUT: Jessica "ODB" Kresa, Jackie Gayda
You have to give WWE credit: they really tried with this one.
WWE's initial edition of Tough Enough (back when they were still the WWF) was actually a pretty solid reality show. I remember watching it and thinking: "this is a really fun, fairly heartfelt show." Many of the biggest stars at the time put in solid cameos—specifically Triple H and Kurt Angle—and we really got to know the kids who were trying to make their dreams of being pro wrestlers into a reality.
At the end, it would be Maven and Nidia that would win the competition. Maven's career would be frustrating (at best); he had a few big-time highlights—winning a few Hardcore championships, eliminating Undertaker from the 2002 Royal Rumble, defeating Batista, and coming close to beating Triple H for the World Title—but he mostly labored in obscurity before getting released in 2005. Nidia's main highlight was "dating" Jamie Noble (and then having to wrestle him) and feuding with The Hurricane.
Chris Nowinski also got a call-up to the main roster under his Harvard "genius" gimmick, showing some promise before suffering a series of career-ending concussions. The only contestant from Tough Enough I who is still with WWE is Josh Mathews.
Overall, WWE really tried with this season, but ultimately they weren't able to accomplish very much long-term. None of the competitors ever made a major impact in the company (save for Mathews, though he has never wrestled), though in the short term, they did OK.
FINAL GRADE: C+
Tough Enough II (2002)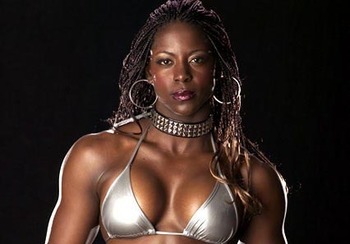 from gerweck.net
WINNERS: Linda "Shaniqua" Miles, Jackie Gayda
OTHER NOTABLES: Kenny King, Matt Morgan
AUDITIONED BUT CUT: Kia "Awesome Kong/Kharma" Stevens, Shad Gaspard, Shelly "Ariel/Salinas" Martinez, John "Morrison" Hennigan
Whoops.
A year after finding some success (to some degree) with Tough Enough I, WWE swung and missed pretty badly with Tough Enough II. The two winners were rather weak: Miles was a good competitor and showed charisma, but Gayda won despite being seriously injured and never really wowing anyone.
Compounding Gayda's injury was the fact that two women won the competition, while in Tough Enough I, it was a male and a female who won. One of the final runners-up was the impressive Kenny King, who found some big success in ROH, but has recently gotten into some hot water with them. Matt Morgan—who has most recently been a huge success in TNA—was also in this cast but didn't win, not to mention the slew of excellent performers who didn't make the final 13.
Linda Miles would begin her WWE career as a nondescript babyface before turning heel and becoming the dominatrix Shaniqua, leading the Bashams to the Tag Titles and thoroughly grossing/creeping everyone out along the way. Jackie Gayda wound up being known for two things: dating (and then marrying) Charlie Haas, and being a part of one of the worst matches in the history of pro wrestling.
That's some pretty bad judgment.
FINAL GRADE: F
Tough Enough III (2002)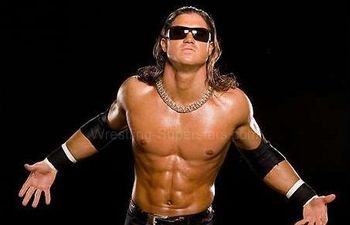 from ring-rap.com
WINNERS: John "Morrison" Hennigan, Matt Cappotelli
OTHER NOTABLES/AUDITIONS: Melina Perez, Shawn Daivari, Daniel Puder
This season of Tough Enough was a little better: Bill DeMott put in a surprisingly good showing as a trainer, and the right guys won in John Hennigan (who went on to become Johnny Nitro and John Morrison) and Matt Cappotelli (who unfortunately was diagnosed with a brain tumor and is now pretty much retired).
There really weren't any big goofs as far as picking the wrong guys here, as Morrison went on to become the only Tough Enough winner to make a big impact; with more work on his promos, I think JoMo could've risen to the world title level, but never really made it to the "big time" (despite a long, accomplished run with WWE that may not be over).
Cappotelli showed promise, but his tumor and subsequent retirement means that I can't give this particular show top marks. JoMo's career is enough to make this particular edition of Tough Enough a solid outing, though.
FINAL GRADE: B
Tough Enough IV (2004)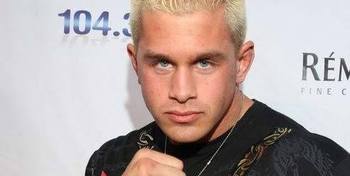 from mmadiehards.com
WINNER: Daniel Puder
OTHER NOTABLES: Mike "The Miz" Mizanin, Nick "Nicky from the Spirit Squad" Mitchell, Ryan "Ryback" Reeves, Dan Rodimer
AUDITIONED BUT CUT: Marty "The Boogeyman" Wright
Oh, Daniel Puder.
I recently wrote an article about how Puder has returned from obscurity to call Kurt Angle a "wimp" for never fighting him after Puder infamously "defeated" Angle in a shoot fight on a 2004 episode of Smackdown. Puder would go on to win Tough Enough; however, possibly because of the Angle incident, Puder never really got a chance on the main roster and was released after his year-long contract was up.
Many people seem to believe that either 1) Puder was in the wrong for shooting MMA-style on Angle (despite the entire segment being a legitimate shoot), or 2) Puder took advantage of the opportunity he was given and did nothing wrong. Regardless, Puder's career suffered because he upstaged one of WWE's biggest stars in a segment broadcast around the world, and he likely never was going to get the chance after that.
Was it Puder's fault? Perhaps. The fact is, he had a lot of talent and deserved to win (at the time), but his career never took off due to his possible arrogance/possible opportunism.
Looking back, it's clear in hindsight that formerly reality TV star Mike "The Miz" Mizanin should have won, as he is the only member of Tough Enough to ever win a major world title (to which I say, good for him—he wanted it, he worked for it, and he got it.) This particular season was loaded with talent, some of whom succeeded for a bit (Mitchell, Wright), one of whom is still around is likely to break out in a big way soon (Reeves.)
This season definitely did well at delivering talent, but the failings of the winner (driven by hubris or not) ultimately knock it down a peg.
FINAL GRADE: B
Tough Enough V (2010-2011)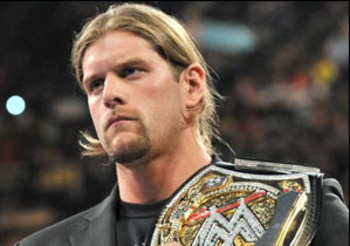 from onlineworldofwrestling.com
WINNER: Andy Leavine
OTHER NOTABLES: Luke Robinson, Rima Fakih, Ivelisse "Sofia Cortez" Vélez, Ariane "Cameron" Andrews
WWE brought back Tough Enough in 2010, returning to the reality show format (as opposed to Tough Enough IV, which was done on WWE TV). Despite the fact that WWE supposedly was heavily invested in pushing former beauty queen Fakih, she was eliminated fairly early.
The final two contestants were Leavine and Robinson. Leavine won, mainly because Robinson was a heel (and an excellent one at that;) to some degree, Robinson's tremendous heel skills led to the fans turning on him—which heels are supposed to do—leading to the fairly vanilla Leavine winning. Robinson would return to the Independent circuit, while Leavine would become Kevin Hackman in FCW and eventually (and perhaps predictably) would be released in 2012.
It's too soon to really judge this group, but the fact that the winner was such a vanilla babyface (and got released a year after winning) as opposed to the strong, highly entertaining heel runner-up means that WWE missed an opportunity on this one.
It's still early for this group: Velez (aka "Sofia Cortez") is currently starring on NXT, and Andrews is currently one of Brodus Clay's dancers.
FINAL GRADE: D (for Leavine over Robinson)/INC. (for it being early)
Final Thoughts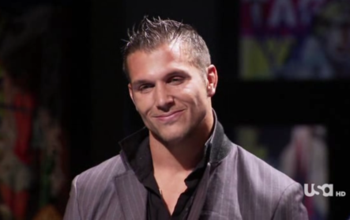 from wrestleenigma.com
Overall, WWE tried their best with Tough Enough, but the track record is not great.
Of the winners, only Hennigan would ever really amount to anything. Of the rest, only The Miz would ever be considered a superstar, with Ryback looming.
Maybe it'll get better, but for now, Tough Enough was somewhat of a bust.
FINAL OVERALL GRADE: C-
Keep Reading