NHL: Why Relocation Is the Best Option for Struggling Franchises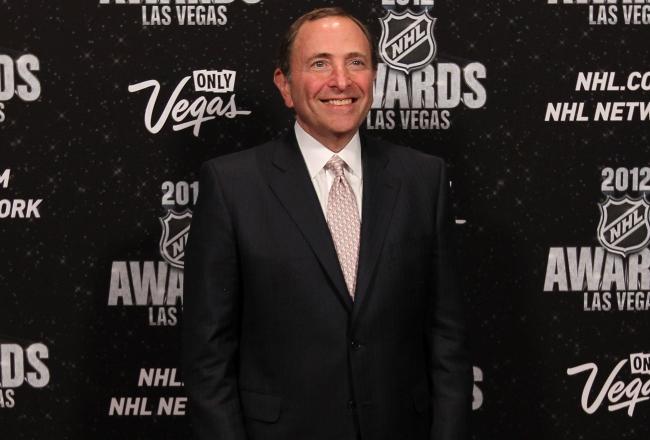 Bruce Bennett/Getty Images
Instead of eliminating teams through contraction, or even adding teams by expansion, the NHL must relocate struggling franchises to cities where there is already a hockey infrastructure and a fanbase willing to support a team during good times and bad.
Why contract teams, like the Phoenix Coyotes, when there are markets in the United States and Canada that would be suitable destinations for an NHL franchise?
Hockey is driven by markets that love the game.
To paint a picture of how important markets are to the NHL, take a look at an excerpt from a November 2011 Forbes.com article about the relocation of the Atlanta Thrashers to Winnipeg for the 2011-12 season.
The value of the Winnipeg Jets increased 21%, the most among the 30 teams. After buying the Atlanta Thrashers in May for $110 million, plus a $60 million relocation fee, True North Sports and Entertainment moved the team to Manitoba where the previous incarnation of the Jets played as part of the NHL from 1979 to 1995 before moving to Phoenix. In Atlanta the team sold only 73% of their tickets last season but sold out all of their games for the 2011-12 campaign in less than 30 minutes.
What is the best option for the NHL in regards to struggling franchises?
The reason why the Jets sold out so many games is because they have a fanbase who are crazy about hockey. Winnipeg is a Canadian city that will support its team whether they are in the draft lottery or in the Stanley Cup Final.
The NHL needs teams in "hockey markets."
Atlanta is a fantastic sports town, but not a place where hockey can thrive. Baseball, football, basketball and college football rule the state of Georgia, and it was foolish that the NHL thought it could survive in that city, especially after relocating from there once before.
There are several cities that would be a good fit for a team that needs to be relocated. Let's look at a few of these places and why they could work for an NHL franchise.
Quebec City: The level of passion for hockey among the people in Quebec is as high as any other province in Canada. With a new arena that will hopefully be ready by 2015, according to ESPN, Quebec is arguably the most logical place for relocation in the next few years.
Hamilton: Another Ontario team would be good for the NHL. The Hamilton area is full of passionate NHL fans who would love to support a franchise.
Milwaukee: There are plenty of college hockey fans in Wisconsin, and since the state has three professional sports teams, there should be enough support in Milwaukee for an NHL team.
Seattle: One city that deserves and would likely support both an NBA and NHL franchise is Seattle. The city needs a new arena, but if they can plan to build one, then Seattle becomes a very good option for the league.
Second Toronto team: An arena in suburban Toronto would probably be a good fit for a possible relocation of an existing franchise.
The Canadian dollar is better now than it was when the Nordiques had to move from Quebec to Colorado in the mid 1990s. When CBC's rights to NHL games expire in 2014, they will likely face stiff competition from other networks looking to take over the rights. This likely bidding war would be good for the league and all the Canadian teams from a financial standpoint.
Bettman's idea to expand the game by having teams in places such as Phoenix, Atlanta, and Southern California was a good one. However, when it's clear that there isn't going to be a ton of growth financially in a certain city, the league needs to know when to admit its mistake.
Bettman, to his credit, doesn't give up easily, as seen with his persistence in trying to find stable ownership for the Coyotes and keep the team in Glendale. He needs to realize that relocating teams, even though it's a difficult process, can save the franchises that are struggling.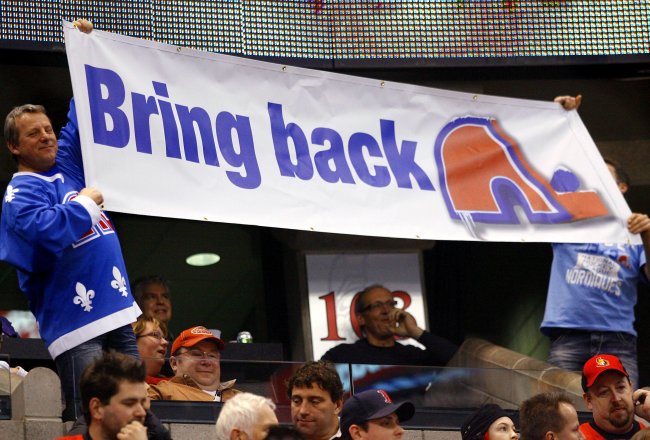 Phillip MacCallum/Getty Images
Contraction a Last Resort
Contraction should only be a last resort for teams that just don't have any options to relocate and aren't savable. It's hard to imagine Bettman ever contracting instead of relocating, especially after all the resources the league has put into the Southern parts of the United States to help expand the NHL and grow the sport.
I can't see him admitting defeat simply by eliminating teams by contraction.
Having more teams in Canada, or any other market willing to support an NHL franchise, is what's best for the league. There's no reason to contract teams when there are markets who want and will support an NHL franchise. Relocating struggling teams to better markets will help the sport far more than contraction or expansion ever will.
This article is
What is the duplicate article?
Why is this article offensive?
Where is this article plagiarized from?
Why is this article poorly edited?