Cincinnati Bengals: New Faces Guaranteed to Impress in Training Camp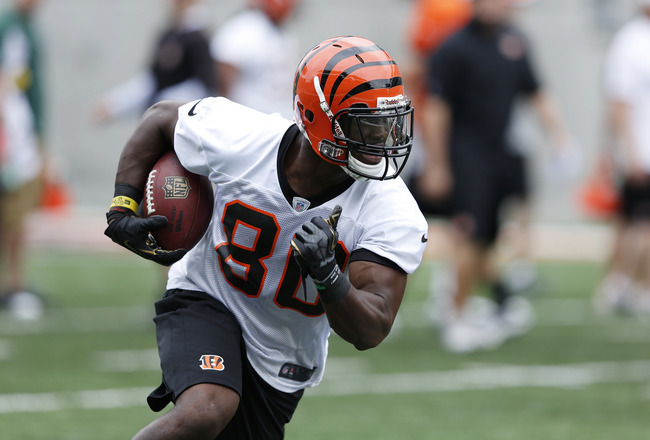 Joe Robbins/Getty Images
The Cincinnati Bengals are entering training camp this offseason with some new faces who are sure to impress the coaching staff and fans right away.
The 2012 NFL offseason was yet another outstanding period for the Bengals organization, as they added several key free agents and had, on paper, another excellent draft. Some of these acquisitions will make a difference for the team when training camp begins.
While every new face has been brought in by the front office for a reason, not all will impress right away. There are a select few who will turn heads immediately and potentially fight for a starting spot with a solid training camp.
Here are six new faces guaranteed to impress in Cincinnati Bengals training camp.
Dre Kirkpatrick, Cornerback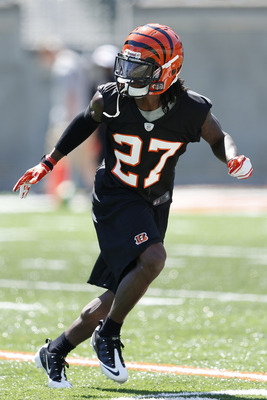 Joe Robbins/Getty Images
While selecting a first-round pick for a list like this may seem all too obvious, it does not change the fact that rookie cornerback Dre Kirkpatrick is going to wow all involved when training camp kicks off this summer.
Kirkpatrick was selected by the Cincinnati Bengals with the No. 17 overall pick in the 2012 NFL Draft, and he is an excellent addition to a secondary in need of some help.
While Kirkpatrick may not earn a starting job in 2012 because of the plethora of players above him on the depth chart, his elite athleticism will catch some fans and players he lines up across from off-guard.
Kirkpatrick essentially only played press coverage while at Alabama, which perfectly suits his skill set. He now has a long way to go before becoming a starter since he has to learn how to play zone coverage and back pedal.
Regardless of winning a starting job or not, Kirkpatrick will use training camp to prove he was worthy of such a high selection.
Mohamed Sanu, Wide Receiver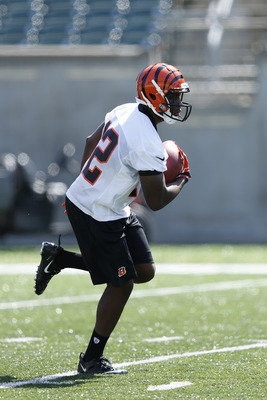 Joe Robbins/Getty Images
Rookie wide receiver Mohamed Sanu will likely use training camp to earn a starting job by the time the regular season rolls around.
A third-round selection by the Cincinnati Bengals, Sanu has everything the offense needs to become more consistent. At Rutgers, Sanu showcased his excellent hands, catching anything thrown his way despite questionable quarterback play.
What Sanu is most known for are his physicality and toughness, regularly making catches over the middle or driving back defenders in the running game.
Sanu has rightfully drawn comparisons to former Bengals receiver T.J. Houshmandzadeh and happens to fill an exact need for the Bengals; the team has not been able to find a tough, possession receiver since Houshmandzadeh left.
Sanu will utilize training camp to prove he can be that, and he'll have the organization and fans feeling deja vu before training camp concludes.
BenJarvus Green-Ellis, Running Back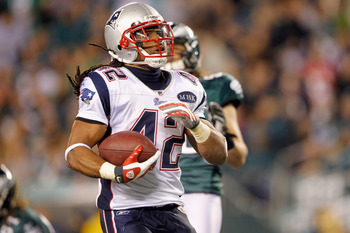 Rich Schultz/Getty Images
BenJarvus Green-Ellis is going to be a highlight of training camp for a few reasons, but what he brings on the field might take a back seat.
Green-Ellis is a consummate professional on and off the field, and that is exactly why the Cincinnati Bengals brought him in during free agency. He is a hard worker who will make those around him better simply through example.
The Bengals are not getting anything drastically different on the field by replacing Cedric Benson with Green-Ellis. He brings better ball security and short-yard gains, but is a similar runner to Benson and will likely have similar stats.
Green-Ellis is an upgrade in the attitude and work ethic department. He is content with a running back-by-committee approach, something Benson was not. Being well-versed in the ways of the New England Patriots also is a bonus.
There will be a breath of fresh air at the running back position when training camp begins, all thanks to Green-Ellis.
Devon Still, Defensive Lineman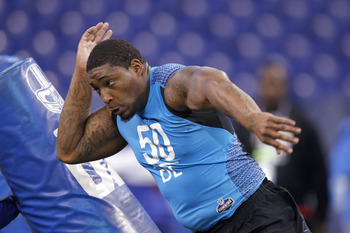 Joe Robbins/Getty Images
The Cincinnati Bengals added two new defensive linemen in the 2012 NFL Draft.
Brandon Thompson and Devon Still were smart acquisitions to replace free-agent losses, but Still will stand out much more in camp.
In OTAs earlier this offseason, the Bengals were struggling to decide if Still would play defensive end or tackle, which is nothing but a good thing for the entire line. His versatility to provide a pass-rush from multiple positions will make him a training camp star.
Last season, the Bengals used Jonathan Fanene as a hybrid player who could line up at either position and rush the opposing quarterback; he racked up 6.5 sacks last season. Still could have a similar output as a rotational player next year.
Still will likely cause headaches for the Bengals offensive line that is attempting to gel with two new starters for the duration of training camp.
Orson Charles, Tight End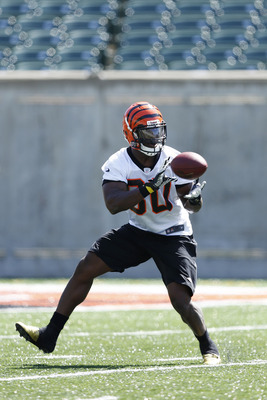 Joe Robbins/Getty Images
The Cincinnati Bengals selected Orson Charles in the fourth round of the 2012 draft, a spot that Charles would have never been available at had he not run into some off-the-field trouble leading up to the draft.
Not only will Charles use training camp to begin his redemption story, he will use it to improve his trade and work his way up the Bengals depth chart—and fast.
While offensive coordinator Jay Gruden has stated that Charles still needs to get the fundamentals of the position down before lining up in more fancy packages, that is exactly what training camp is for.
Charles is an athletic freak who stands at 6'3" and 240 pounds. He is very similar in stature and play style to Bengals Pro Bowl tight end Jermaine Gresham.
If Charles works relentlessly, he has a shot at being the No. 2 tight end when the season kicks off. He has the intangibles and physical measurements to be something special in the NFL, and he will showcase that talent throughout the course of training camp.
George Iloka, Safety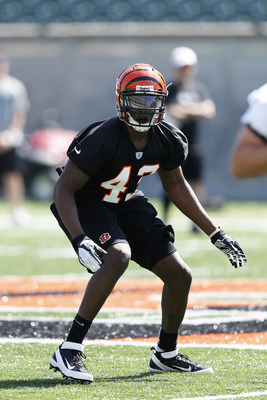 Joe Robbins/Getty Images
George Iloka was a fifth-round selection by the Cincinnati Bengals this year, and players taken that late do not typically turn heads in training camp.
Iloka can, and will.
If Bengals fans thought Taylor Mays was an athletic freak at 6'3" and 230 pounds, wait until Iloka takes the field at training camp standing at 6'4" and weighing 225 pounds. He could easily pass as a linebacker, and the duo combines for one of the biggest safety depth charts in the league.
Iloka struggled to consistently tackle in college, but like Mays, he has the athleticism to cover tight ends and eliminate mismatches. He will have plenty of chances to prove himself if he lines up across from Jermaine Gresham in camp.
Iloka might not win a starting role at either safety spot, but he will certainly make training camp interesting at a position that was otherwise considered to be a lock.
Keep Reading

Cincinnati Bengals: Like this team?