Dwight Howard: 4 Reasons a Trade to Brooklyn Would Make the Nets Contenders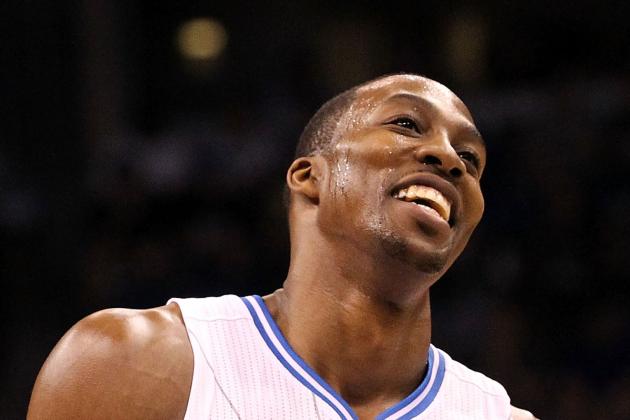 Sam Greenwood/Getty Images

A four-team deal involving Dwight Howard between the Magic, Nets, Cavaliers and Clippers to send Howard to Brooklyn is really heating up. If Howard ends up on the Nets, that means so much for the power shift in the league.
Would they be the favorites for a championship? The answer is no. But they would be serious contenders.
Begin Slideshow

»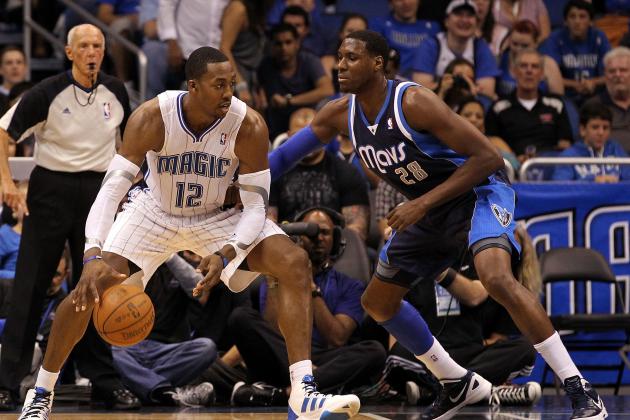 Sam Greenwood/Getty Images

The Eastern Conference currently has about three legitimate contenders: the Miami Heat, Chicago Bulls and Boston Celtics. If Howard ends up on the Nets, they easily can sneak past the one-star Bulls and aging Celtics.
Howard, plus the high-scoring backcourt combo of Deron Williams and Joe Johnson, makes them a tough team to defend. They would be the best team in the Atlantic Division, only having to be better than the Knicks, Celtics and Sixers.
Winning the division would give them at least a top-four seed in the playoffs and give them a little home-court advantage.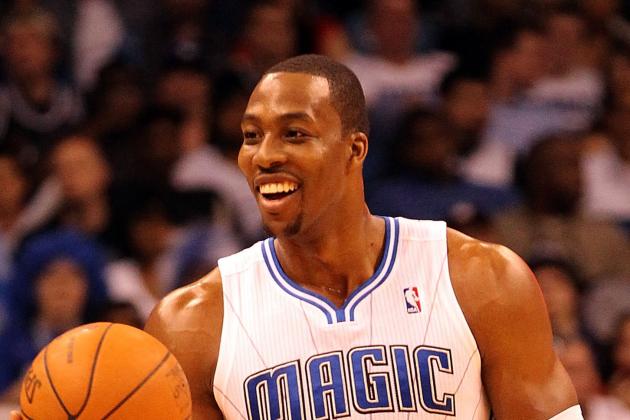 Sam Greenwood/Getty Images

Ever since the formation of the Boston Celtics' "Big 3," teams have tried to follow suit in having at least three All-Star-caliber players on a roster.
The Brooklyn Nets would have that if Howard were to join them. The Heat, Spurs, Lakers and Celtics are the only teams in the league with three All-Stars on their team, and they are all championship contenders. Even two All-Stars gives you a chance, but three catapults you into the elite.
If all three All-Stars can produce, they can give the Heat a serious run for their money in the East.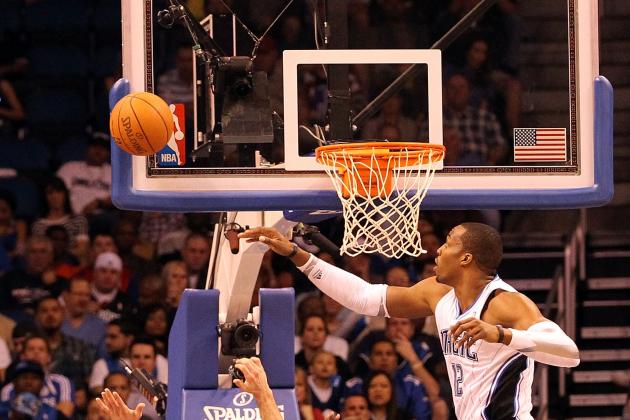 Sam Greenwood/Getty Images

Howard is a three-time Defensive Player of the Year Award winner. He instantly makes any defense better.
His shot-blocking ability dominates games and forces many players to think twice before they go inside. He will make the Nets a tough team to get points in the paint on, or any kind of points for that matter.
The Eastern Conference is home to the league's best drivers with LeBron James, Dwayne Wade and Derrick Rose. Howard will make it tougher for them to dominate games and help the Nets give the contenders some competition.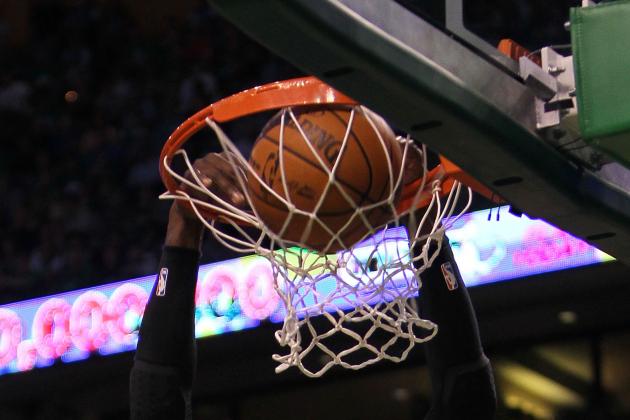 Jim Rogash/Getty Images

The biggest reason the Nets would be contenders if Howard came on board is because he is a matchup problem. Joakim Noah and Roy HIbbert are the only two centers in the Eastern Conference that can defend Howard one-on-one.
Other than that, he creates serious problems for other teams and will draw double-teams for most of the game. With Williams and Johnson to kick it out to, scoring will not be a problem for the Nets.