2009 NBA Re-Draft: After Blake Griffin, Who Goes Where?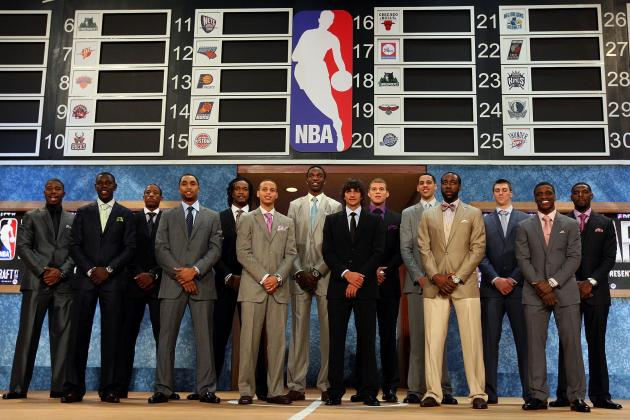 Jim McIsaac/Getty Images

Amid the free agent rumor swirls, this is the only real down time in the NBA schedule: after the draft and before training camp, unless you are a summer league junkie like me. In continuing with a series last year (click here to see the 2008 NBA Redraft, I will admit some of my picks were misguided at the time), I will be redrafting the 2009 NBA Draft for each team in the first round.
The profile of the draft eventually revealed itself as a weak draft, seeing careers unfold three years later. After Blake Griffin and a few other current or future stars, it was filled with role players and many non-rotation players. Still, I press on and bog through the mixed results.
Join me in a shameless attempt at a fruitless endeavor. It'll be fun, I promise, and I know the readers will disagree. If you do, do it as part of a constructive discourse by leaving a comment at the bottom. Thanks for reading in advance and let us begin!
Begin Slideshow

»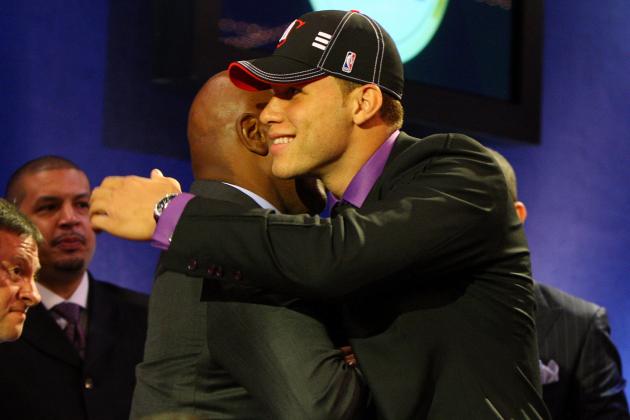 Jim McIsaac/Getty Images

Original Pick: Blake Griffin, Oklahoma
This pick was a slam dunk (sorry) even with the missed year in 2009-10. Moving on.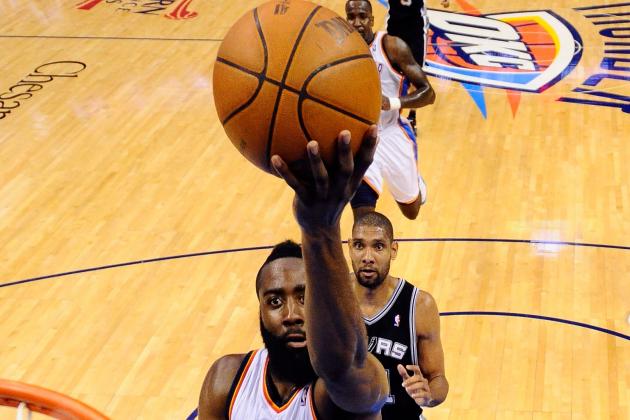 Pool/Getty Images

Original Pick: Hasheem Thabeet, UConn
We know the story with Thabeet, but even with that hindsight—this is a tough call. Having just selected Mike Conley Jr. in 2007, and traded Kevin Love for OJ Mayo in the 2008 draft, the Grizzlies would look toward a forward or center if possible. However, this was a bad draft for big men.
With that hindsight, their best option was to grab another guard—Harden, Stephen Curry or Tyreke Evans—and deal one of them lest they end up in a timeshare with Conley and the Grocery List. Of course, with Mayo soaring on and off the court, grabbing Harden is the best route.
He has an eye-popping career .614 TS%. For reference, Kevin Durant's career TS% is .582.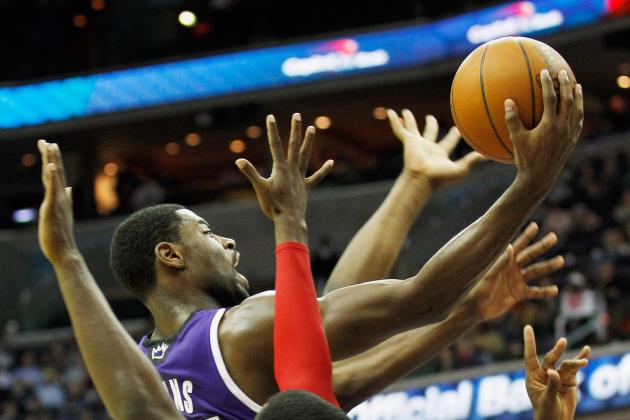 Rob Carr/Getty Images

Original Pick: James Harden, Arizona State
With Harden now off the board, the Thunder either have the choice of attempting to move Russell Westbrook to shooting guard to select Stephen Curry or Ricky Rubio, or to have him coexist with slashing combo guard Tyreke Evans.
Evans burst onto the scene with a phenomenal 20+ PPG, 5+ AST 5+ RPG season as a rookie but injuries have slowed him down since then. The only three other players to do that in their rookie seasons are Oscar Robertson, Michael Jordan, and Lebron James. That is some ridiculously elite company. You can't pass that up here.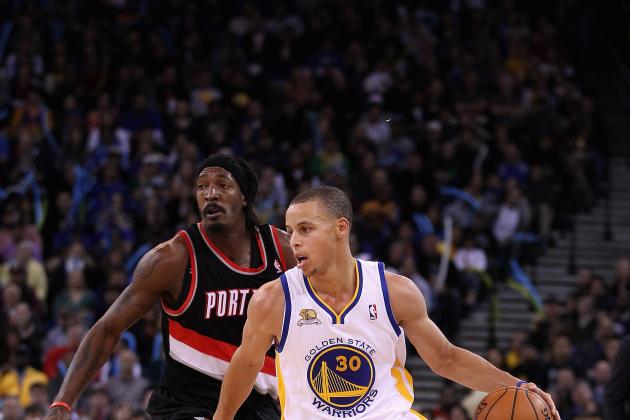 Ezra Shaw/Getty Images

Original Pick: Tyreke Evans, Memphis
The premier point guard in this draft, the Kings can't pass up this opportunity to grab such an efficient shooter (career .584 TS% and .547 eFG%) and all around great facilitator. He has increased his PER every season in the association (16.3 to 19.4 to 21.2) while playing through various ankle injuries. The sky is the limit for this young star.
Harry How/Getty Images

Original Pick: Jonny Flynn, Syracuse
The entire 2009 Draft for the Timberwolves was so David Kahn. Picking three consecutive PGs with the 5th, 6th, and 18th pick (Flynn, Rubio and Ty Lawson) and then sticking with the worst of the three in Flynn for two years, before waiting for the Spanish Maravich to save them, is a roundabout way of just selecting Rubio with this pick and moving on.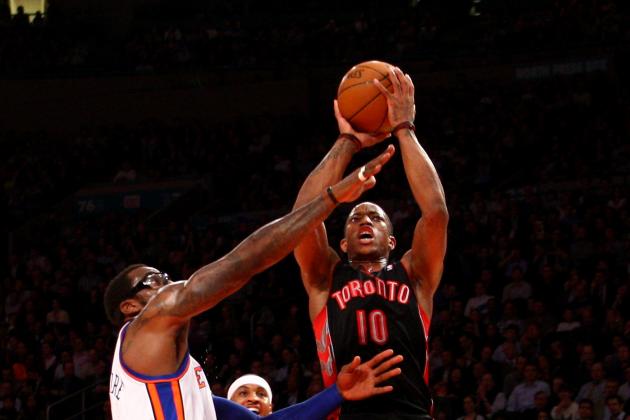 Chris Chambers/Getty Images

Original Pick: Ricky Rubio, Spain
The 'Wolves had a golden opportunity to pair their future point guard with a wing and main scoring option in either DeRozan or Marcus Thornton here. DeRozan, though he has underachieved in his short career, gives Minnesota a wing to pair with Love and Rubio. He needs to pick up his shooting percentages (career .464 eFG%) and contribute in other areas, but I'll give him a mulligan to this point for playing with no help in Toronto. High-risk, high-reward here.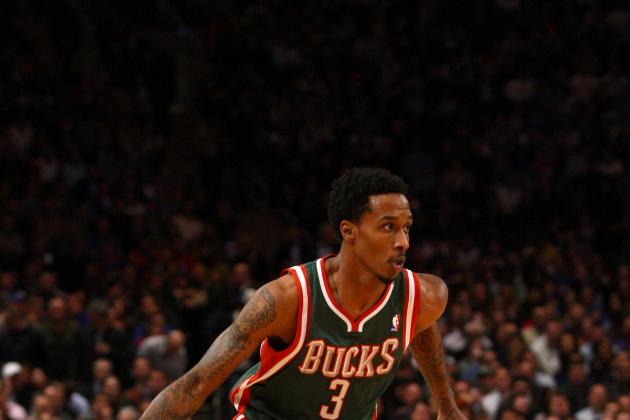 Chris Chambers/Getty Images

Original Pick: Stephen Curry, Davidson
After dropping 55 points in a game early into his career, Brandon Jennings faded with his shooting percentages. He was mired in bad shot selection his first two years in the league, but picked it up in year three. He has been an undervalued passer and still has the ability to turn into a main option for a team like the Golden State Warriors (Coincidentally, he would be next to Monta Ellis in the backcourt in this situation, just like he is now in Milwaukee).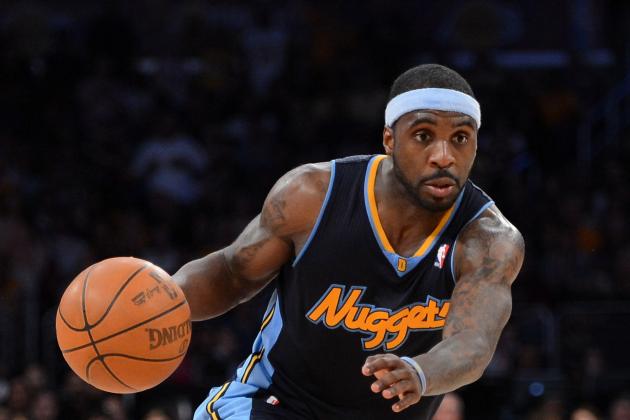 Harry How/Getty Images

Original Pick: Jordan Hill, Arizona
New York Knicks fans booed at the Prudential Center at Golden State's selection of Curry in 2009 as well as the Knicks' selection of Jordan Hill and had good reason to do so. Instead of being able to select their future franchise point guard, they merely got a post player still attempting to find himself. Ty Lawson would have eased their pain with blinding speed and a smooth feel for the game. Like Stephen Curry, he has steadily improved his PER with each season and is among the top 10 point guards in the game.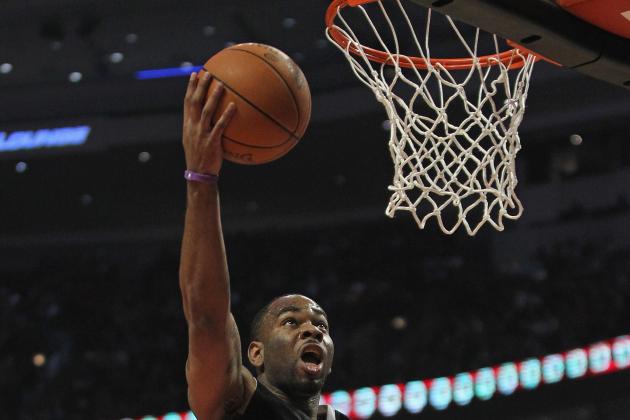 Jonathan Daniel/Getty Images

Original Pick: DeMar DeRozan, USC
Many people have not seen the exploits of the former LSU dynamic guard. He can score in a variety of ways, and does so prolifically and efficiently (career 20 points per 36 minutes and .504 eFG%). Essentially, he is Lou Williams without the willingness to facilitate and is an upgrade on DeRozan to this point.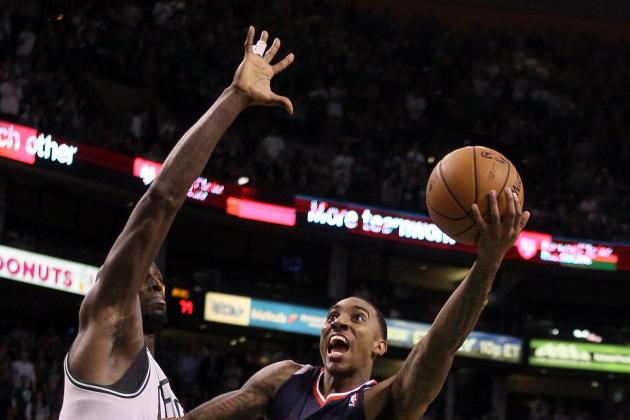 Elsa/Getty Images

Original Pick: Brandon Jennings, Lottomatica Roma, Italy
Despite little to no playing time in his first two years, most fans nationally saw Teague burst onto the scene and duel Derrick Rose in the 2011 Eastern Conference Semifinals. With a quick, athletic burst to the rim, and the ability to anticipate and pick off bad passes on defense, Teague has inserted himself into the top half of starting point guards in the NBA.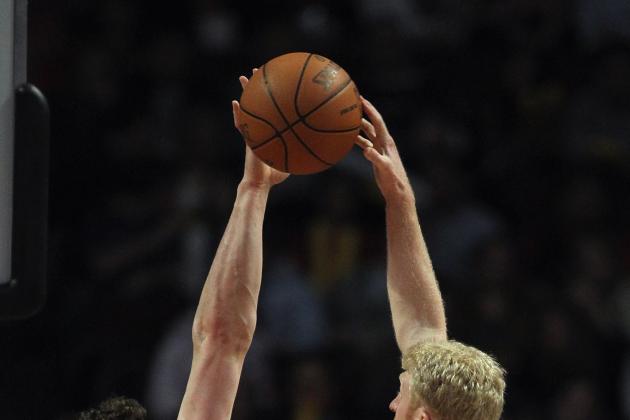 Jonathan Daniel/Getty Images

Original Pick: Terrence Williams, Louisville
Here's where the draft admittedly falls off in talent. Chase Budinger was a nice find from Arizona (who would have guessed he'd have a better career than Jordan Hill) as a tough defender, shooter and ferocious dunker. His dunk contest creativity left something to be desired, however.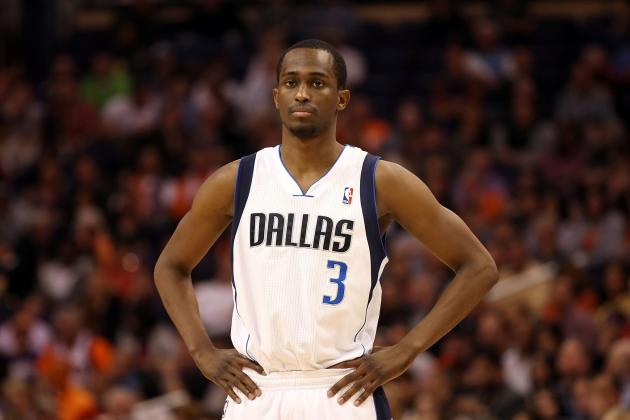 Christian Petersen/Getty Images

Original Pick: Gerald Henderson, Duke
Roddy Buckets has shown flashes of brilliance as a combo guard from France. He has yet to put together consistent full seasons, so going to a low-pressure environment may either help or hurt him. The Bobcats certainly need the talent however.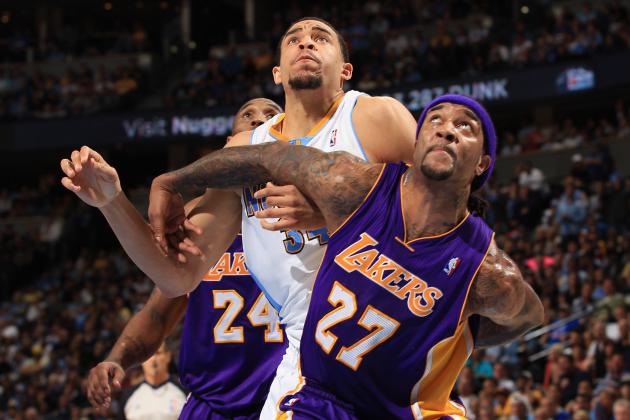 Doug Pensinger/Getty Images

Original Pick: Tyler Hansbrough, UNC
Ah yes, the mercurial aforementioned Hill. Sadly, he may end up as the best post player in the draft, which speaks more to this draft of big men busts like Hasheem Thabeet than it does to Hill. Still, if nothing else, he's a very good post defender and shot blocker.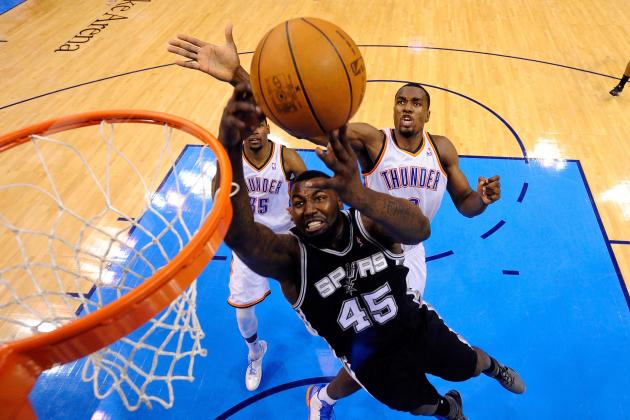 Pool/Getty Images

Original Pick: Earl Clark, Louisville
DeJuan Blair from out of Pitt has been underrated to the limit of being overrated. He is an absolute fiend on the offensive glass, with a career 14.7 OR% rate (the percentage of available offensive boards that he grabbed). Compare that to Dwight Howard's 12.1 OR% rate and you see how amazing that is as a 6'7" power forward with balky knees. Still, other parts of his game—like post defense and a go-to move in the post—need to be added to justify taking him higher than 14.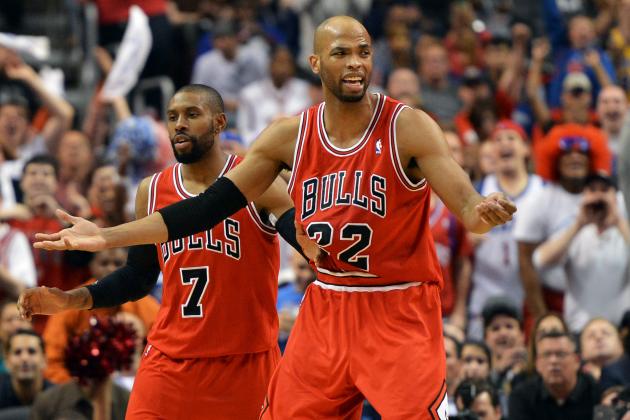 Drew Hallowell/Getty Images

Original Pick: Jonas Jerebko, Sweden
If you you watch the NBA, and especially playoff basketball, you know Taj Gibson's exploits on attacking the rim and game-changing blocks. You can't teach hustle and ridiculous athletic ability.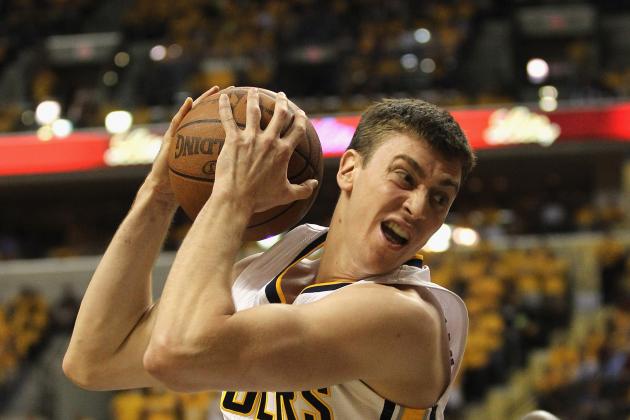 Jonathan Daniel/Getty Images

Original Pick: James Johnson, Wake Forest
Tyler Hansbrough's repertoire since his college days has consisted of one move: to throw up a wild post shot and look for a foul. Just copy and paste this play and you know what I mean.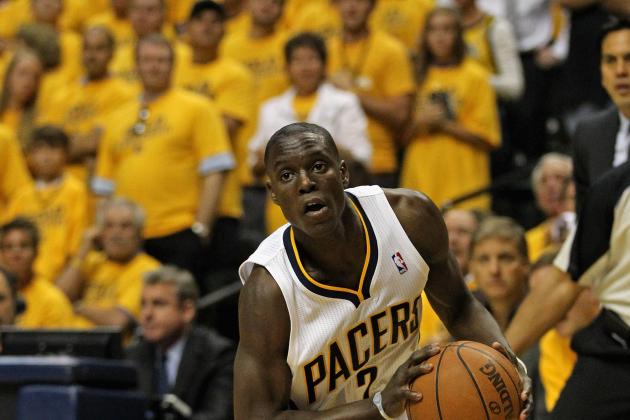 Jonathan Daniel/Getty Images

Original Pick: Jrue Holiday, UCLA
The 76ers picked the wrong UCLA point guard. Darren is not a big improvement over Jrue by any means, however.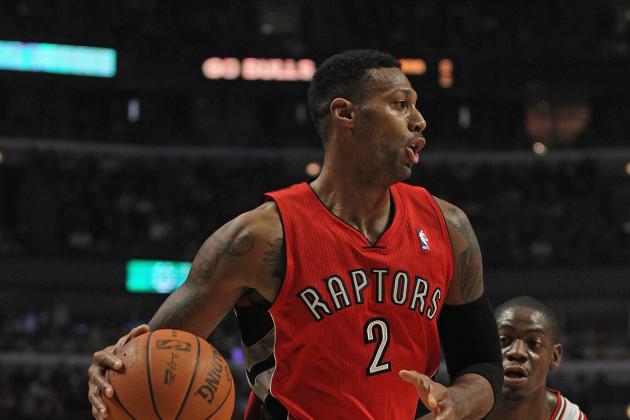 Jonathan Daniel/Getty Images

Original Pick: Ty Lawson, UNC
Hear me out on James Johnson. He had a decent year in 2011-12 with the Raptors playing good defense and posting almost a league average PER. An uninspiring but solid pick.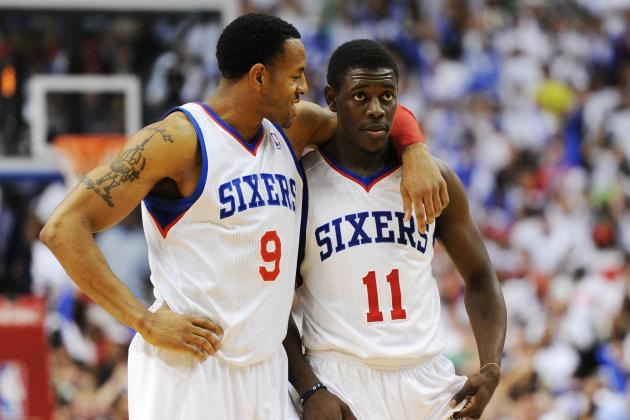 Drew Hallowell/Getty Images

Original Pick: Jeff Teague, Wake Forest
Jrue has had an underwhelming career so far, with even Jodie Meeks earning playing time over him. He's nothing more than a game manager at this point. However, Larry Drew and Mike Woodson would still play Mike Bibby and Jamal Crawford at the point over him for no good reason.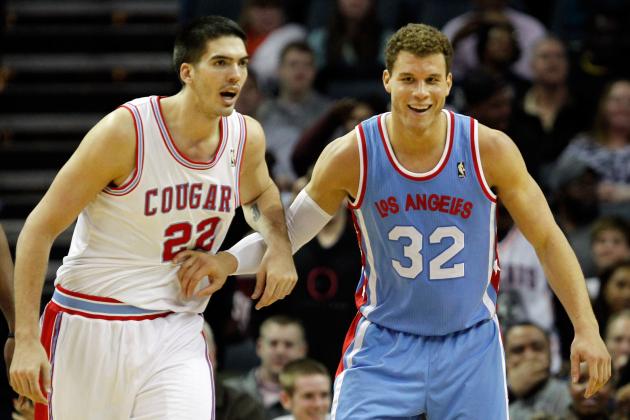 Streeter Lecka/Getty Images

Original Pick: Eric Maynor, VCU
After two nondescript seasons on the Thunder bench, he was able to show off his range with a plentiful amount of shot attempts with the Bobcats. Still, he's far from a starting center in this league.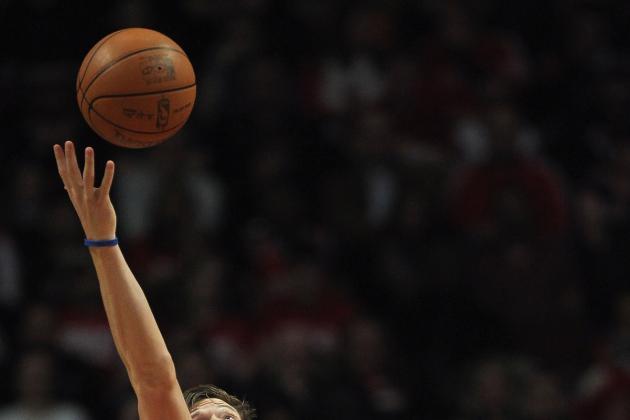 Jonathan Daniel/Getty Images

Original Pick: Darren Collison, UCLA
Jerebko showed a lot of promise in his rookie season but went down with an Achilles injury in his sophomore season, never seeing the floor. He can still contribute to a team, knocking down shots and getting on the boards at the small forward position.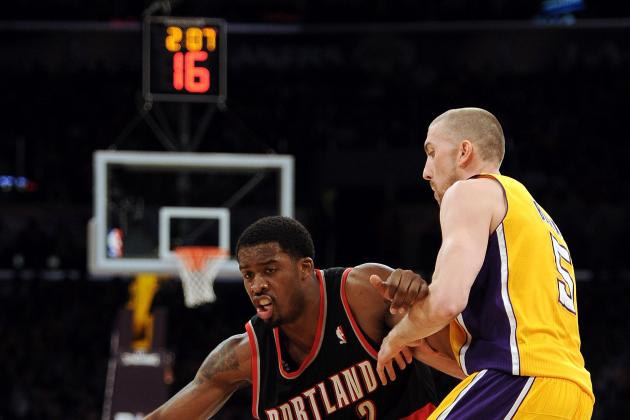 Harry How/Getty Images

Original Pick: Victor Claver, Spain
He's an efficient and willing scorer (career .570 TS% and .520 eFG%) but nothing more. Amazingly, he went undrafted out of Marquette, the same school as Dwyane Wade.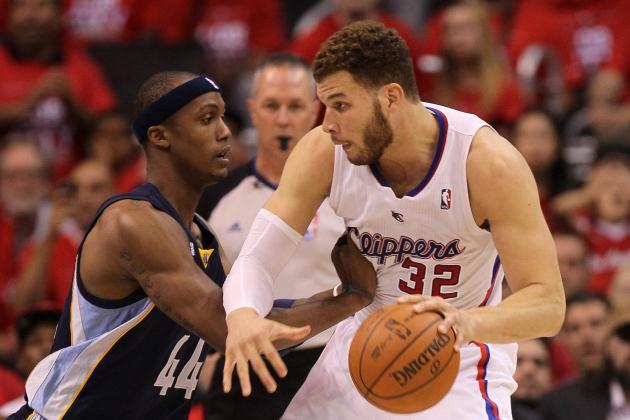 Stephen Dunn/Getty Images

Original Pick: Omri Casspi, Israel
A rare, decent post player in this draft. He will rebound and grind in the paint.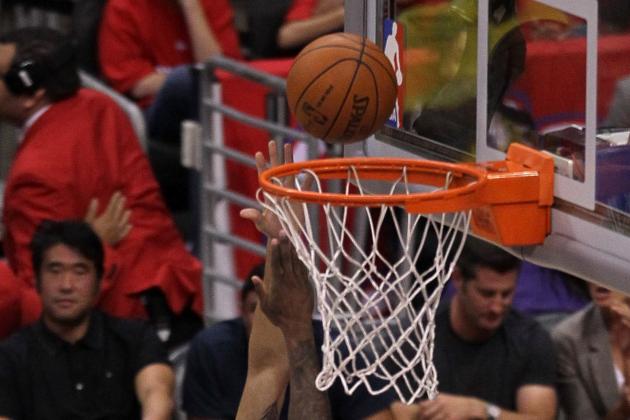 Jeff Gross/Getty Images

Original Pick: Byron "BJ" Mullens, Ohio State
He's been a real find out of North Carolina as a someone to bomb threes and as a backup ball-handler. His 3P% has increased dramatically every season in the association (.273 to .368 to .436).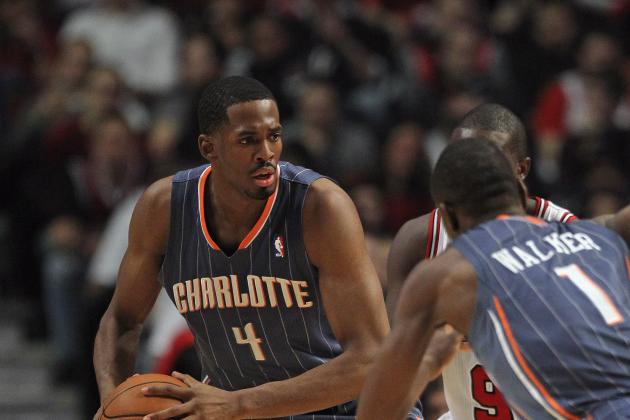 Jonathan Daniel/Getty Images

Original Pick: Rodrigue Beaubois, France
His name starts with Derrick but he's not Rose, unfortunately.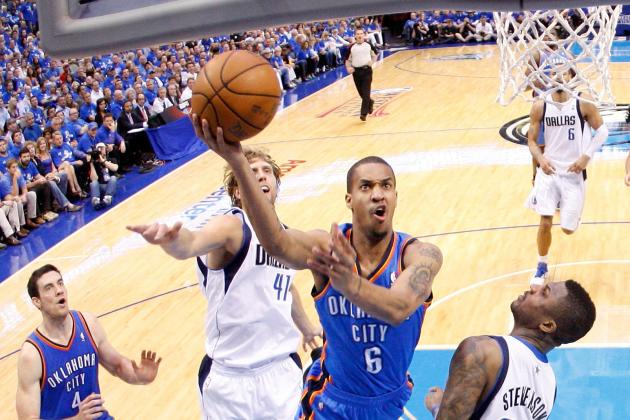 Ronald Martinez/Getty Images

Original Pick: Taj Gibson, USC
He is the quintessential backup point guard.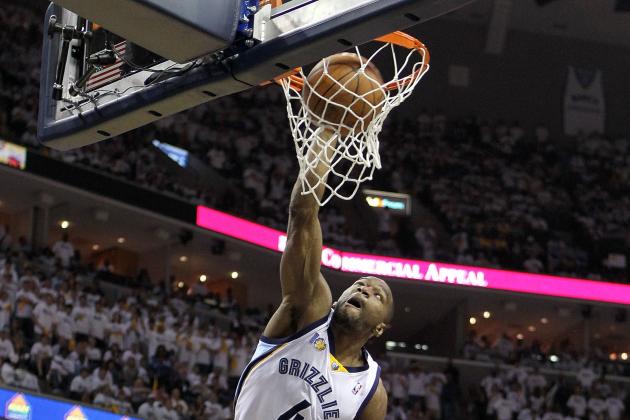 Andy Lyons/Getty Images

Original Pick: DeMarre Carroll
Can he bottle his incredible athleticism and defensive anticipation into being a solid NBA player? We are all still waiting.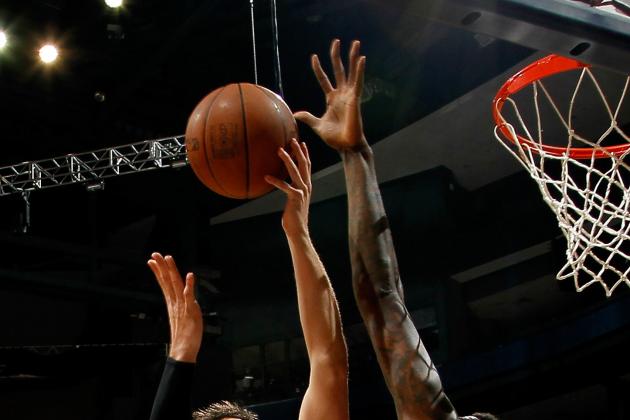 Kevin C. Cox/Getty Images

Original Pick: Wayne Ellington, UNC
The first Israeli player to play in the league. So, there's that.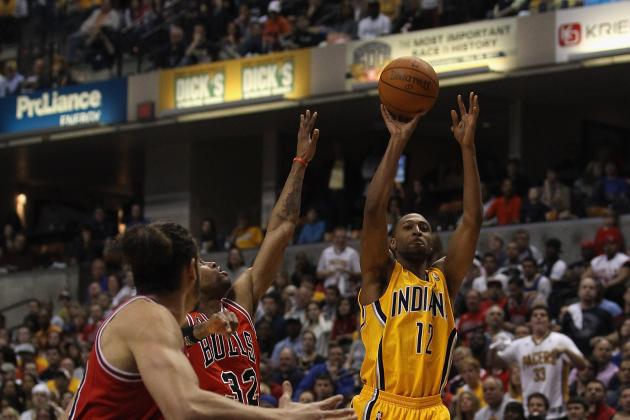 Jonathan Daniel/Getty Images

Original Pick: Toney Douglas, FSU
Well, he's not Toney Douglas. So, there's that.
Jonathan Daniel/Getty Images

Original Pick: Christian Eyenga, DR Congo
Nobody really knows what position he's best at after three seasons. So, there's that.
Clearly, you can see the bottom half of the draft class is filled with borderline rotation players, so this was the best the teams could do. What do you think? Leave some comments below and thanks for reading.