2012 MLB Home Run Derby Participants: Breaking Down Odds for Each Player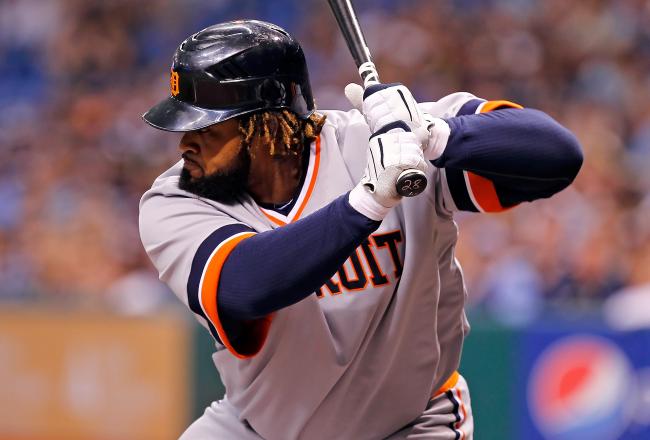 J. Meric/Getty Images
Not all home run derby contestants are created equal.
With that in mind, I'll break down the odds for each contestant as the 2012 MLB home run derby gets set to commence tonight at Kauffman Stadium at 8 p.m. ET, which you can watch on ESPN.
One note before I begin: Pittsburgh Pirates centerfielder Andrew McCutchen will replace injured Miami Marlins star Giancarlo Stanton, according to MLB.com. ESPN.com has reported that Stanton has already undergone arthroscopic surgery to clean up some loose cartilage in his right knee.
And now, here are the odds for each slugger as we get ready for the 2012 home run derby, courtesy of Bovada.com.
Jose Bautista, 15/4 Odds to Win
It should be no surprise that Bautista is the favorite to win this year's derby.
In the past three years, there hasn't been a hotter hitter in the league. Still, I can't quite get behind him winning this year's event. Not when Prince Fielder is lurking.
Prince Fielder, 4/1 Odds to Win
Fielder hasn't exactly been a home-run machine thus far in 2012 for the Detroit Tigers, but his production hasn't suffered as a result.
He's still one of the most dangerous hitters in the league, and in an environment like the home run derby—which is nothing more than a glorified batting practice—he'll shine. He's my favorite to win this year's derby.
Robinson Cano, 4/1 Odds to Win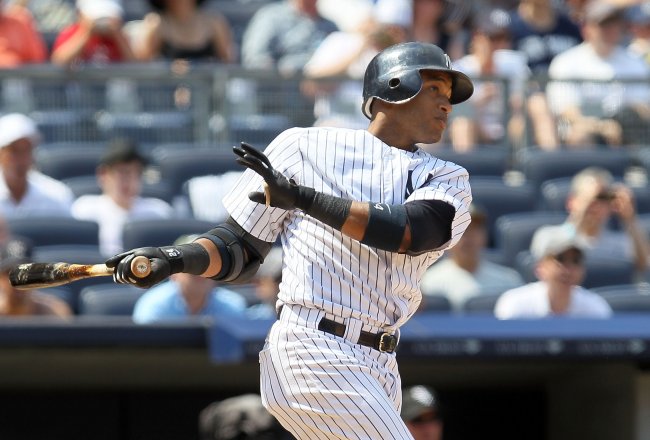 Jim McIsaac/Getty Images
This is another no-brainer. Cano won last year's event, slugging 32 dingers in the process—the highest total since Bobby Abreu hit 41 in 2005.
He is also the American League captain, and Cano will do everything in his power to represent his league well.
Mark Trumbo, 9/2 Odds to Win
I couldn't be happier for Trumbo to have earned his spot on the National League roster and in this competition. That said, I don't expect him to have a big showing tonight.
Trumbo strikes me as a gamer rather than as a pure power hitter. He won't be able to compete against guys like Fielder and Bautista when it comes to raw home-run hitting in this environment.
Carlos Beltran, 7/1 Odds to Win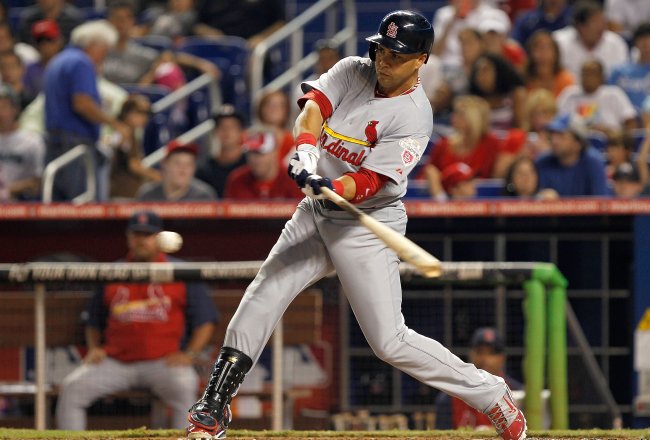 Mike Ehrmann/Getty Images
I'm a bit surprised that Beltran isn't ranked higher than Trumbo. Beltran is a sweet-swinging veteran who has an excellent eye and can knock balls out of the park with regularity during batting practice when he has the notion to do so.
He's my dark horse to win tonight's competition.
Matt Kemp, 7/1 Odds to Win
I know that Kemp is coming off a hamstring injury that has kept him out of the lineup for the Los Angeles Dodgers for the past few weeks, but I expect him to put on a show tonight.
I don't think Kemp will win, but he might make it to the finals. He's one of the best hitters in the majors, and before he went down this year, he was on a serious hot streak.
Carlos Gonzalez, 15/2 Odds to Win
To me, this is right where Gonzalez should be. He is an excellent hitter, but I don't expect him to light up the bleachers with bombs tonight.
If I had my druthers, I would rather see Bryce Harper compete here than Gonzalez.
Andrew McCutchen, 9/1 Odds to Win
9/1 odds seems a bit generous to me. I'd say McClutchen's chances lie more in the 15/1 range, but I'm not the one setting these odds.
In his four years as a Pirate, McCutchen's highest home run total was 23. He isn't a true power hitter, though he is an excellent all-around hitter and player.
I look forward to the action tonight. The home run derby is one of my favorite all-star skills competitions in all of sports, and I wish all the contestants the best of luck.
Stay tuned to Bleacher Report, as we'll be covering every angle of the home run derby tonight.
This article is
What is the duplicate article?
Why is this article offensive?
Where is this article plagiarized from?
Why is this article poorly edited?