MLB Trade Deadline: Ryan Dempster and the Biggest Weapons Available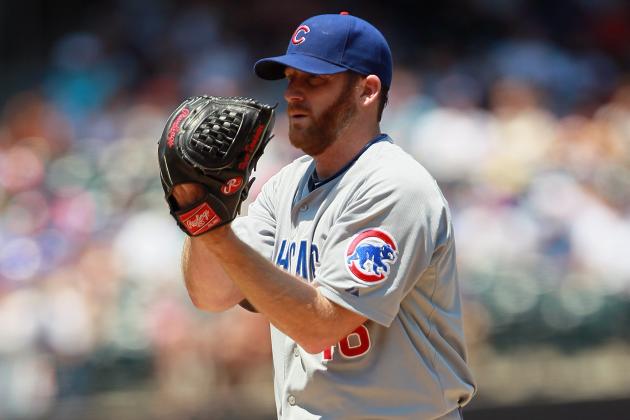 Mike Stobe/Getty Images

In addition to the All-Star Break being a time to highlight the league's talent, it also marks a period where the league's front offices are unbelievably busy.
With all 30 teams inactive, the break for the Midsummer Classic marks a time when executives aren't distracted by the day-to-day ebbs and flows of the team and can prioritize roster moves that need to be made.
Couple this with with the calendar inching closer and closer to the MLB's trade deadline and you have the perfect conditions for some blockbuster trades.
With several big names swirling in trade rumors, here are some of the best talents available for the next couple weeks.
Begin Slideshow

»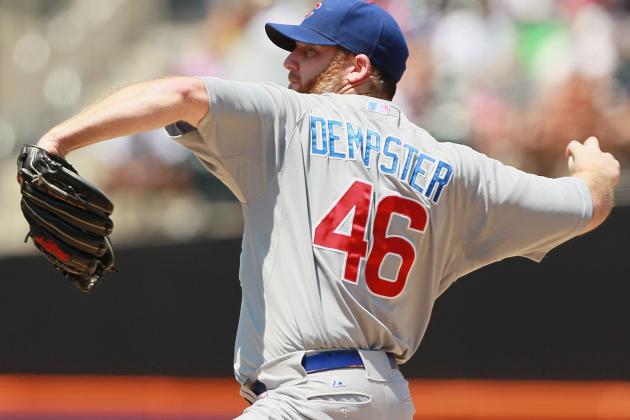 Mike Stobe/Getty Images

Ryan Dempster's tradability came into question several weeks ago when he landed on the DL after reporting soreness in his right lat.
After taking some time off, Dempster reportedly was ready to return to the Cubs ahead of schedule, and even asked pitching coach Chris Bosio and manager Dale Sveum if he could make his return in the Cubs last game of the first half Sunday against the Mets.
Dempster wound up making the start Sunday night, blanking the Mets for five innings before turning the game over to the Chicago bullpen.
This start dispelled any concerns over Dempster's right shoulder and continued his scoreless streak of 27 innings.
The 35-year-old righty would be an asset to any rotation looking to add a veteran arm; his 2.19 earned run average places him second in the MLB and his WHIP is a career low 1.01.
With his healthy return, trade talks should heat up in the next couple weeks.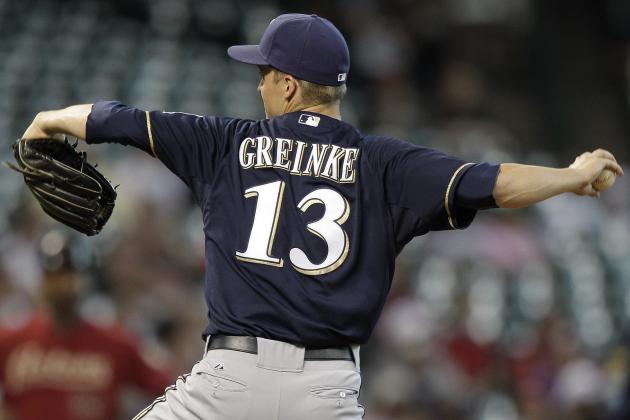 Bob Levey/Getty Images

It shouldn't come as a surprise that Greinke is on this list.
Eight games out of the NL Central at the break, the Brewers still have not committed to selling this season. According to CBS Sports Jon Heyman:
"Team officials will monitor the club's progress over the next week to 10 days to determine whether they will become sellers."
Heyman, as well as Bill Hanstock of Baseball Nation, agree the Angels, Braves, Orioles, and Rangers are are all possible suitors for the former Cy Young winner.
Greinke is having another fantastic season, but somehow didn't receive an All-Star bid despite his 9-3 record, 3.32 ERA and 9.0 K/9 innings.
Any team lucky enough to land Greinke will be receiving a bona fide ace. Greinke has always seemed to be on teams that failed to generate enough runs to put him over the 20-win mark, but with Texas and Anaheim in the mix, that may no longer be a problem for the righty.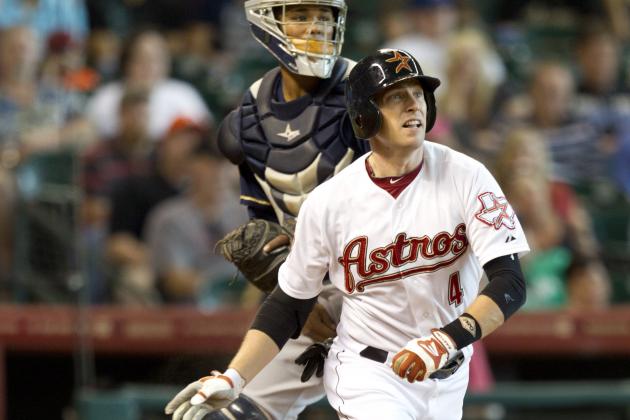 Bob Levey/Getty Images

After a hot start to the season, Jed Lowrie has cooled off, batting .218 in May, bringing him down to .254 at the first half cutoff.
Looking simply at his batting average and on-base percentage, Lowrie seems like an underwhelming utility man. His on-base percentage is .343, up from .303 last season and his slugging percentage is currently .461, up from .382 last year.
More surprisingly, his power numbers are way up. In the first half, Lowrie belted 14 home runs, already eclipsing his previous season high.
Lowrie can add some pop to a lineup looking to inexpensively fill a hole at any infield position. His versatility and low salary ($1.1 million in 2012) makes him an attractive option in the trade market.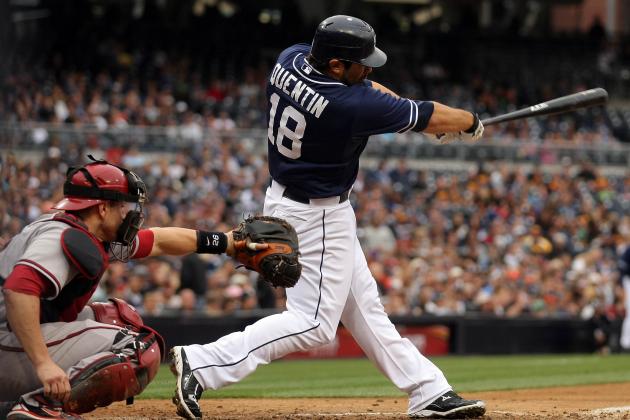 Donald Miralle/Getty Images

Entering the All-Star Break with one of the MLB's worst records at 34-53, it shouldn't surprise that the Padres are reportedly listening to offers for Carlos Quentin.
If a team is able to add Quentin, he would make an immediate impact. When healthy, Quentin is a perennial 30 home run threat.
He is currently batting .268, the highest his average has been since the end of the 2008 season, and has a .406 OBP. Quentin would fit perfectly in a lineup looking to add a bat to protect the middle of the order.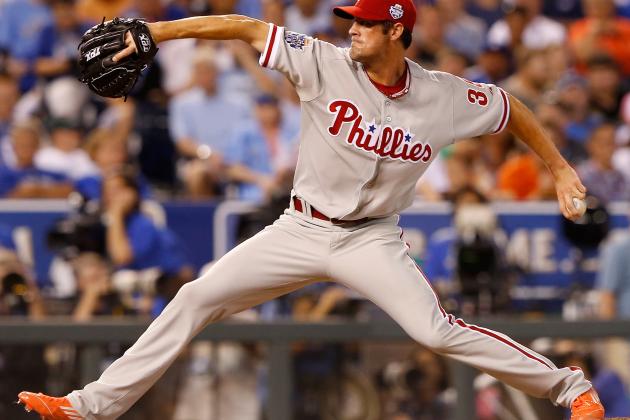 Jamie Squire/Getty Images

The decision on whether or not the Phillies trade Hamels will ultimately demonstrate the trajectory Philadelphia's front office anticipates the team taking in the next few years.
To let go of a young homegrown ace like Hamels would signal that perhaps this year isn't an aberration, and that the Phils are in need of a small rebuild.
The prevailing thought is that if the Phillies deal Hamels, they will wait until as close to the deadline as possible, so as to be sure they don't miss out on a possible turnaround.
That said, it hasn't stopped the Phils from sending members of the front office to the Texas Rangers Single-A affiliate in Hickory. The Rangers are believed to be one of the possible landing spots for Hamels and by sending three members of the organization, two of whom are executives, the Phillies have signalled they are still weighing their options.