WWE Raw Supershow Live Blog: Coverage and Analysis for 7/9/2012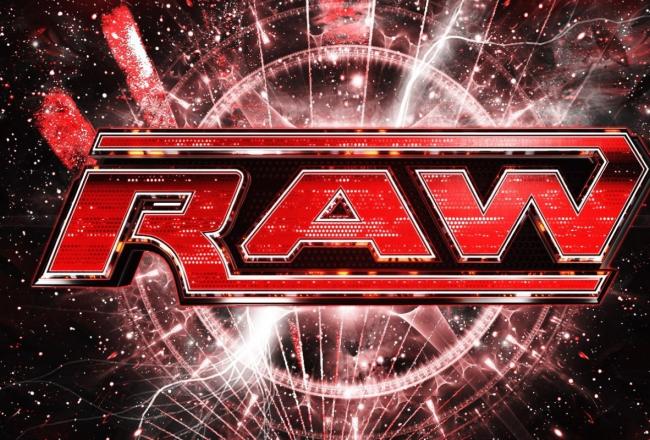 wallpapers-wwe.com

Welcome everyone to the WWE Raw live blog for Monday July 9, 2012. Here, we will cover all of the action as it is going down live on television.
Tonight's show is the final Raw before Money in the Bank on July 15 and that means we are going to see how the major storylines will be addressed heading into the pay-per-view.
AJ's recent actions with CM Punk and Daniel Bryan are sure to be brought up heading into a match where she will essentially have control over who walks out as WWE Champion.
The Raw MITB match is not yet full, which means we are bound to see who the final participants will be tonight.
I am stepping in this week to cover the normal live blog for Raw, but for those of you who read my weekly Raw recap lists, worry not because I will be posting one for Raw tomorrow morning.
I will try and provide the same entertaining coverage you are used to seeing on the Bleacher Report Raw blog.
You are encouraged to engage in discussion in the comments section and share your thoughts on the show as it happens.
The blog will be regularly updated after each segment. In the case of a match with a commercial in the middle, I will update as each commercial airs so you don't have to wait until the end of the match to read about some of the action.
So join us at 9 p.m. EDT/8 p.m. CDT for the start of the show and check frequently for new updates to the action at hand.
My predictions were about as reliable as Harold Camping's tonight. The show was a let down to me considering all they could have done leading up to the PPV.
Four really short matches with the longest of the night ending in a DQ is just plain strange. The main event had a somewhat predictable ending but AJ made her craziness known yet again and ended the show in typical fashion.
Maybe SmackDown will be better.
Thanks for joining me for the live blog tonight. Feel free to keep the conversation going and share your thoughts on the show.
Bryan gets a mic and says he just proved how much he loves her and he wants them to leave and go get married right now. AJ looks a bit confused as Bryan holds the ropes open for her.
Punk grabs his own mic and says he refuses to use AJ to keep his WWE title. He says Bryan doesn't mean what he is saying about loving her and it is all for the title.
Punk says he doesn't care if he loses the title after saying "I'm not going to marry you."
AJ cries a little and Punk says he is sorry but at least he is being honest. AJ looks OK for a moment but then she hauls off and slaps Punk.
Bryan calls to her and he holds his arms open for her. She looks like she is going to hug him but she slaps him instead. The crowd chants yes and AJ starts chanting it as well as she walks to the back.
She is smiling and skipping up the ramp yelling "Yes." For the second week in a row the final image of the night was AJ on the ramp.
CM Punk and AJ vs. Daniel Bryan and Eve
We see a replay of Ryder winning the battle royal to become SmackDown GM for this week when we come back from commercial. Cole tries to bury the hatchet with Lawler but Lawler is not having it.
Eve is out first followed by Bryan, who is not getting as good of a reaction as one would usually expect. I guess half the crowd is turning on him again while the other half still chant Yes.
AJ skips her way out next with CM Punk as the last person out for the main event. Punk easily has the loudest pop tonight.
Punk and Bryan start off by exchanging lefts and rights. Punk takes the leadfor a moment but Bryan gets him in the corner and starts hitting lots of hard kicks.
Punk with a heel kick to Bryan before he tags in AJ, who has to face Eve. Eve takes her down but Aj ends up tackling her and hitting some punches.
Eve repays with a tackle of her own and a few shots to AJ's head. Eve whips AJ down to the mat but AJ gets her knees up when Eve goes for a rolling senton. AJ hits a running dropkick and a spinning heel kick for a near fall.
Eve tries to crawl to Bryan but AJ pulls her away. Eve breaks away but Bryan refuses to accept the tag and AJ rolls up Eve for the pin and the win.
The show is almost over and so far I have only been half right on one of my predictions about Backlund. This was definitely not my night.
Jerry Lawler vs. Michael Cole
Is there a way to check the legitimacy of that poll? We return to see Booker T and Josh Matthews coming out to call the match. I guess WWE had them on hand just in case they needed a second announce team.
Cole jumps out of the ring right away but Booker gets up from his chair and throws him back in the ring. Cole tries to apologize to Lawler but Lawler puts him up in a fireman's carry and spins him around.
Lawler almost falls over after dropping Cole but he managers to make the cover and get the win, but as he celebrates the GM chimes in again.
Matthews reads the E-Mail saying the decision is reversed because of Booker getting involved. Cole jumps for Joy as Santino's music hits. Santino says he has been searching all night and he says is the Raw GM is here then they have to be under the ring.
The chime foes off and Matthews reads "No I'm not." A second E-Mail sounds desperate and Santino goes to the side of the ring but he starts getting pulled under.
Hornswoggle gets pulled out with a little computer. Lawler asks if he is really the one who has been doing this and Hornswoggle says yes before kicking Lawler in the shins.
Cole laughs but Horny kicks him too and then runs off to the back. OK, the anonymous GM storyline is over. Thank You, WWE for finally making a right decision. Even though the actual outcome was weak I am happy it is over.
Bob Backlund vs. Heath Slater
Backlund is doing some warmups around the ring before the match. A You still got it chant breaks out. Slater starts taunting him and Backlund puts his hand out to shake but Slater kicks him in the gut.
I guess this is not an official match since there is no ref of bell. Backlund locks in the Crossface Chicken Wing out of nowhere and Slater is tapping like Crazy.
Backlund breaks the hold and celebrates as his music hits and the crowd gives him a cheer. Cole gets on the mic to show us the results of the poll for the match tonight.
75% voted yes? Lawler better keep his word and make this quick. Cole starts running down the fans who voted for the match as we go to commercial.
So who will call the match if both announcers are in the ring? Bring out Jim Ross and it will redeem the match a little bit.
Sin Cara vs. Heath Slater
No legend to squash Slater tonight. Slater gets the early advantage by grounding Cara. Lawler is taunting Cole by saying he will make their match quick.
Cara gets control and starts hitting trademark moves until he hits his finisher and qualifies for MITB. 4 out of 5 matches have been very, very short tonight.
This match made three of my predictions instantly wrong.
Slater gets on the mic and talks about how this is not fair and he is a future champion. I guess this is where the legend comes out.
Slater asks for any former champion to come out and face him. YES! Bob Backlund comes out in his trunks and boots. One of my predictions will finally come true!
Cole talks about how Lawler has the second longest reign as Champion in the history of WWE.
Sin Cara vs... The commercial break
Cole says this is for the final spot. So Raw has 5 and SD has 7? How does that make sense? We got to commercial after Cara's entrance. I hate when they do that.
Eve is backstage wishing Punk luck with AJ and her crazy proposal. She suggests that Punk will lose the title if he doesn't say yes to AJ. Eve lists a bunch of superstars who could be considered much bigger stars than Punk to make a point about how being outshined by AJ could be emasculating.
Santino is still searching for the GM and he finds Khali. Khali confuses Santino with his broken English and Santino walks off. Odd.
Sin Cara is out for a MITB qualifying match.
Awesome trailer. I forgot Chuck Norris was in the Expendables 2. Remember Chuck Norris jokes? Good times.
John Cena and Kane vs. Jerishow Part 3
We're back again with Kane down in a headlock from Jericho. Kane fights up but Jericho hits a boot to the face. Kane hits a side slam and Cena is amping the crowd up.
Cena gets the tag and starts running through his signatures on Jericho, including the Five Knuckle Shuffle. Cena counters a move and hits the AA but Show pulls Cena out of the ring.
Big Show throws Cena into the barricade and then he runs over Kane. Show goes under the ring and grabs a ladder. Is the match over? I heard the bell but no announcement was made. I guess Show got DQ's or something.
After he brings in a ladder he puts Jericho in between the two parts and starts putting pressure on him. Cena comes in with a ladder of his own and takes Show out.
Cena stands tall with the ladder to celebrate. So far we have had three Divas-length matches and then one which goes for three segments but ends in a DQ decision. Way to book the go-home show for MITB, WWE.
We see a replay of AJ's proposals from earlier, one to Punk and one from Bryan. I like the argument Cole makes about why we should vote no for the match. He is basically saying what everyone is and that is that we don't want to see him wrestle.
John Cena and Kane vs. Jerishow Part 2
After the break we see Show demolishing Cena. He hits a big chop on the corner which echoes in the arena. Cena avoids a second but he tries to lift Show and falls backwards.
Lawler pretends that he has never seen Cena lift Show up before. Show locks in a bearhug but Cena fights out and hits a big belly to back suplex. That was well executed considering how big Show is.
Kane gets the tag and stumbles on his way into the ring but he recovers and hits a running low dropkick and then a big DDT for a near fall. Kane misses a flying clothesline and Show responds with a big spear for a two-count.
Jericho gets the tag and he hits a flying axe-handle, one of Macho Man's favorite moves to hit. Jericho keeps on Kane and punishes him a few times against the middle rope.
Another commercial. So this is the match that took all the time away from the other three.
John Cena and Kane vs. Jerishow
Cena and Jericho starts things off with a few exchanges of holds. Cena tries for a pin after a shoulder block and then Jericho tags in Show.
Jericho sort of yells at Show. Show squares off with Cena and grabs him for a Chokeslam. Cena breaks free and tags in Kane. Kane gets Show in the corner and start teeing off with rights.
Show reverses the momentum on an Irish whip and takes control. He knocks Kane out of the ring with a headbutt. Kane is back in but Show keeps on him.
Show tags in Jericho but Kane hits him with a big uppercut right away and then he tags in Cena, who starts hitting move after move on Jericho.
Jericho distracts the ref and Show hits Cena in the back right before the break. Decent match so far but the pace needs to pick up in the second half.
Cena talks about how excited he is for MITB. He does his usual thing for a couple minutes until Kane's pyro hits.
Cole acknowledges how Kane is the most experienced of the four men in MITB matches. Jericho must have forgotten about Kane when he made that claim last week.
The lights cut out twice in a row, once for Kane and once for Jericho. Maybe the Undertaker should appear just to make it a trifecta.
Stephanie McMahon shows a clip of when she tricked Triple H into believing she was pregnant only to have him find out and curse her out.
After the commercial Cena's music hits and he gets a good pop. I think he is starting to gain some ground with the crowds again.
So let me make sure I get this. KFC had nuggets and popcorn chicken already, and now they feel the need to come out with something in between called "bites?" How many sizes of chicken chunks do we need?
There was a commercial. I'm not just being random.
Brodus Clay vs. Drew McIntyre
The Funkasaurus is out with the Funkadactyls when we return from commercial. This will probably be another really short match. I might need a beer just to make things a little more entertaining. Ooh! I have Fat Tire in the fridge!
Drew McIntyre got the jobbers entrance for this match and he comes in and starts off with a few strikes before getting overpowered.
D-Mac dives into a headbutt and Clay hits his splash for the win. Three for three on matches with way too little time. I swear if the Cole/Lawler segment goes for more than 5 minutes I am going to...well, probably nothing.
Santino runs into Jericho backstage and they have a little staredown about Santino possibly being the anonymous GM.
That was pointless. Big Show walks up and Jericho talks about how they need to weaken Kane and Cena and Show stops him.
He says Jericho just needs top stay out of the way otherwise he will get a WMD.
VOTE NO SO WE DON'T HAVE TO SEE THAT MATCH AGAIN.
After the break Cole and Lawler are talking about how The Rock will be at the 1000th Raw in two weeks.
Dolph Ziggler and Tensai vs. Christian and Tyson Kidd
Everyone was in the ring when we got back so I guess they came out during the break.
Ziggler is in control of Kidd until Christian tags in and takes him down. Tensai gets the tag and tries to take down Christian only to fall to a missile dropkick.
Tensai ends up hitting the running senton for a really quick win. That's two in a row that were unusually short given the participants.
Tensai attacks Kidd after the match and he powerbombs Kidd into the side of the apron. That is easily one of the stiffest moves I have seen in months.
He hits his running senton while Kidd is on the ground outside the ring as Vickie looks on looking impressed. Cole wants the anonymous GM to run Raw and SD all the time.
Lawler wants Teddy Long and Mick Foley to run the shows. Cole spills something on Lawler and Lawler gets really pissed, repeating "Idiot" over and over.
Cole looks at the computer and says he can't read it and walks off. Lawler gets up there and reads it. It says Lawler will face Cole tonight. The crowd seems to like this. Not sure how I feel about it.
The GM chimes in again and says the WWE universe gets to decide if the match gets to happen since Cole is making such a big deal out of it. I guess you have to go to WWE.com to vote on the match.
Sheamus vs. Jack Swagger
Swagger got the jobber's entrance. He takes Sheamus down right away but Sheamus hits White Noise right after he gets up.
He sets up for the Brogue Kick and hits it for the 1-2-3. That match was Ryback-length.
Del Rio pulls up in the back of the arena and he is on the Titantron taunting Sheamus. He gets back in his car and we see Sheamus hit another Brogue Kick on Swagger.
On the replay I noticed that Sheamus boot didn't even look like it made contact with Swagger at all. Swagger sold it.
We got backstage to see Santino talking to Zack Ryder and Santino says his mission is to find out who the anonymous GM is. Santino puts on a hat and grabs a magnifying glass to start looking for clues.
I really hope they just reveal that it was Mike Adamle or something and just be done with it.
I liked the opening segment. Anytime you see something which answers a question and creates two more it can be called a success. Plus, AJ is really showing what she is made of. Her acting ability is way above most of the roster. Just her facial expressions alone are convincing.
We get a replay of Sheamus being taken out by Alberto Del Rio on SmackDown after the break. Sheamus' music hits and he is out for his match
Daniel Bryan comes out before Punk can answer and he starts talking about how he still has feelings for her and Punk only cares about himself.
I wonder if AJ will propose a reverse polygamy situation and propose to Bryan too?
Punk tells Bryan he has no idea how he feels about AJ and Bryan pretty much dares him to accept her proposal.

HA! A Just say no chant breaks out for a second. This crowd is really into the show so far.
Bryan says he wants to make a proposal and he gets down on one knee and asks AJ to marry him when Punk starts saying this is a load of crap.
Punk asks to see the ring if Bryan was prepared to do it before the show. Punk wants AJ to go in back to talk this out and Bryan yells at him.
DAMMIT! The anonymous GM is apparently back because we get the annoying buzzer and Michael Cole stands up to read an E-Mail. He unveils the computer from under a black cloth, which he seems to have trouble removing from the stand.
I guess the anonymous GM is running Raw and he says he has been watching them from the beginning. There will be a tag match between Punk and AJ taking on Eve and Daniel Bryan.
Bryan flips out and says he should be teaming with AJ. The GM chimes in again and says good luck to everyone. AJ says this whole thing is really confusing. Who is she to talk about confusing?
Now AJ is the one saying everyone needs time to think but she is happy about the match later tonight.
AJ says she will most likely leave the arena with her future husband and then she skips off to the back, leaving both men in the ring. Bryan looks like he is in love while Punk looks really confused.
Lawler announces Jerishow vs Kane and John Cena for later.
I love how unpredictable AJ has been thus far.
AJ is the first out and she seems to be getting a pretty good reaction from the crowd. A yes chant starts up before she even speaks.
She talks about being ref for the WWE title match and how it is a little overwhelming. The crowd is starting to give her the "what" treatment. She brings out CM Punk to a huge pop from the crowd.
Punk gives a little shrug to the audience almost like he is saying "I don't know what to think of her either."
AJ brings up when Punk called her mentally unstable on SmackDown and she says that not only does she not need help, but she is always in control. That is a scary thought.
An "AJ's crazy" chant starts up. She says no one has ever cared about her like Punk has. She's talking about love and passion which seems to make Punk a little uncomfortable.
Saying "You turn me on" gets a really odd reaction from the crowd. She gets down on one knee and says "CM Punk, will you marry me?"
The s*** just hit the fan now. If he says no then he may as well kiss hit title goodbye, but if he says yes then he has a crazy-ass wife.
And we are live with the Raw opening video montage.
We see a video of Punk and Bryan falling victim to AJ last week when she put both of them through a table.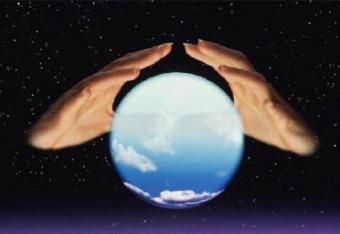 I decided that since we are about half and hour away from the show I would make a few predictions.
1. Rey Mysterio will be announced as a MITB participant for Raw
2, So will Miz.
3. Ryback will squash Tyler Reks in 1:35. I will time this one if it happens so feel free to make a prediction of your own.
4. Heath Slater will lose Bob Backlund, who I hear is possibly showing up tonight.
5. Tyson Kidd will upset Tensai again with another victory.
6. The Prime Time Players will walk away from another match.
7. AJ will give Vickie a Shining Wizard at some point.
At the end of the night I will report on which, if any, of my predictions panned out.
This article is
What is the duplicate article?
Why is this article offensive?
Where is this article plagiarized from?
Why is this article poorly edited?