The Worst Facial Hair in Hockey History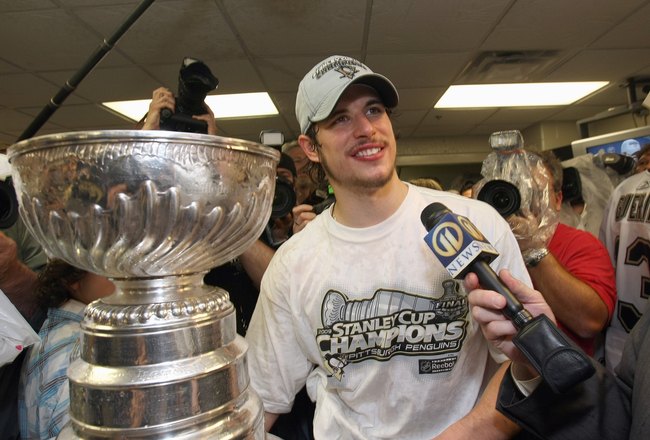 Bruce Bennett/Getty Images
Hockey players sporting facial hair. It is usually something only done during playoff time, but some wear it all year round. Some players' facial hair looks good, and it was meant to be there. Some of them are just unruly, and no one wants to look at it.
In the '70s and beforehand, facial hair was everywhere, and most of the time it was good, so you won't see many players from those eras on this list.
What you will see is some pretty bad whiskers. Let's get started.
Sidney Crosby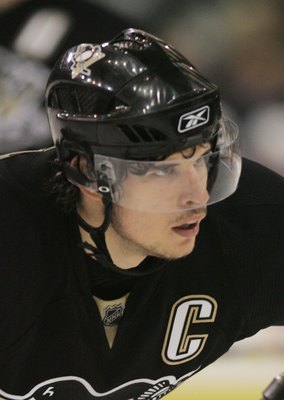 Bruce Bennett/Getty Images
You know, for the face of the game, Sidney Crosby doesn't really have a nice one during hockey's most important time.
Dustin Brown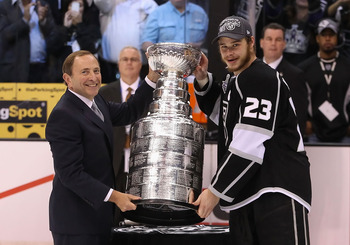 Christian Petersen/Getty Images
The most recent captain to lead his team to the Stanley Cup, Dustin Brown and his beard, if you can call it that, were everywhere.
Jonathan Toews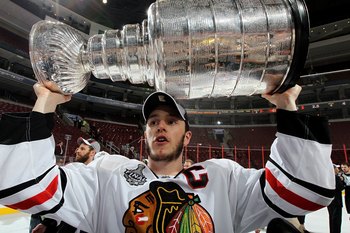 Jim McIsaac/Getty Images
Gotta love the mutton chops. Or do I?
Tyler Seguin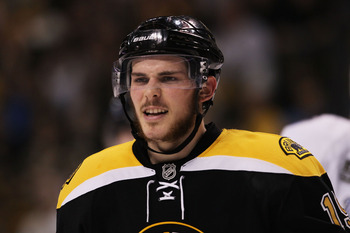 Elsa/Getty Images
Mutton Chops + Mustache + Soul Patch = Horrible
Tomas Kaberle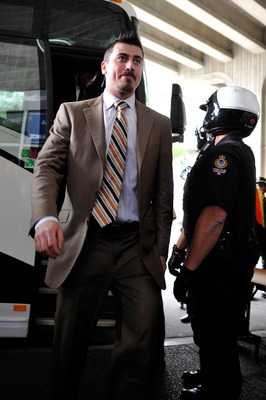 Rich Lam/Getty Images
Put a lab coat on him, and you have an instant mad scientist.
Patrick Kane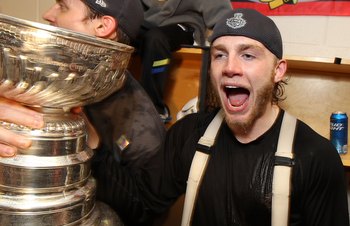 Bruce Bennett/Getty Images
Okay, horrible looking beard aside, is he trying to eat the Cup?
Marc-Andre Fleury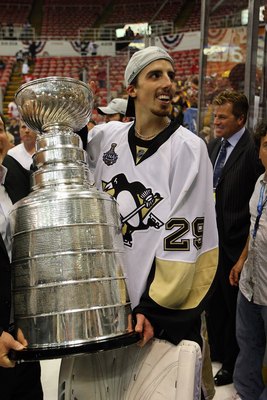 Jim McIsaac/Getty Images
Jordan Staal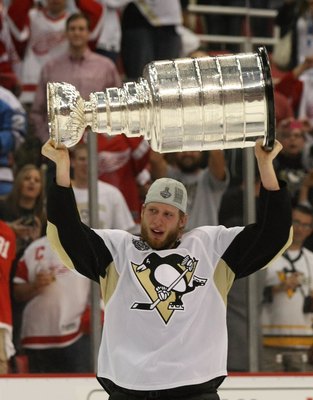 Bruce Bennett/Getty Images
Since when do the Amish play hockey?
Mike Ricci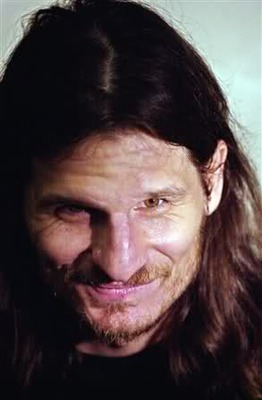 Maybe it's not the beard, but Mike Ricci just looks creepy.
Logan Couture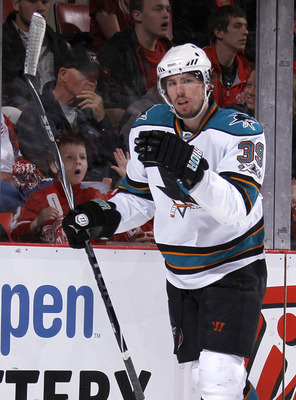 Gregory Shamus/Getty Images
I don't know, that beard just doesn't look right for Logan Couture.
Valterri Filppula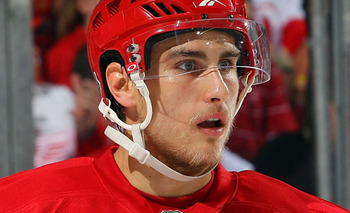 In any other color, this beard would be good. Blond, no.
Markus Peinter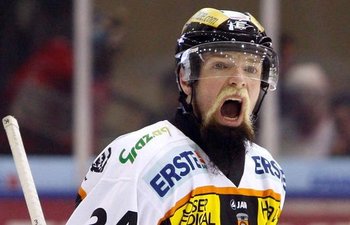 When did Hollywood Hulk Hogan play hockey?
George Parros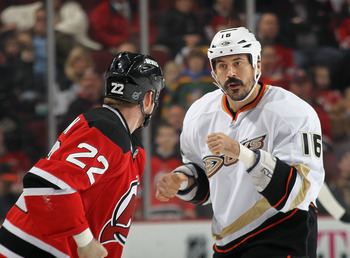 Bruce Bennett/Getty Images
I'll admit, when George Parros is sporting only the mustache, he has some of the best facial hair in hockey. Add any more hair, though, and it becomes one of the worst.
Lanny McDonald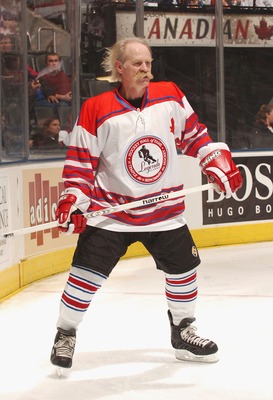 Graig Abel/Getty Images
Lanny McDonald walks a fine line when it comes to his facial hair. Some might say he crosses it; some might not. To be perfectly honest, I don't know I where I stand on this one.
(Sorry, loyalty to a former Maple Leaf.)
Daniel & Henrik Sedin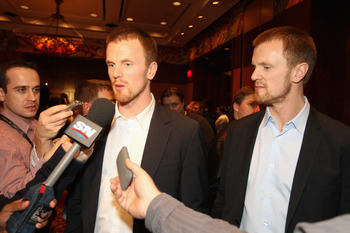 Christian Petersen/Getty Images
Henrik, Daniel. I know you're twins, but does your facial hair have to be identical as well?
Jaromir Jagr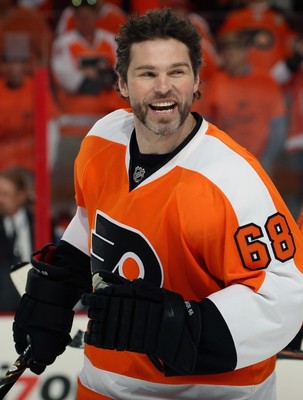 I don't even know what to say about this one other than it's bad. It's just...just...bad.
Scott Niedermayer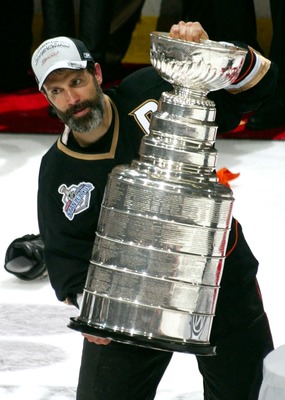 Bruce Bennett/Getty Images
Maybe if the beard was a solid brown it would be good. I just can't stand multi-colored beards.
Ken Daneyko
Elsa/Getty Images
Both of these players could be on the list, but Ken Daneyko takes the cake here for the same reasons as Niedermayer.
Bill Flett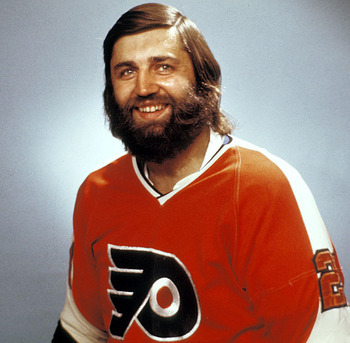 Mike Commodore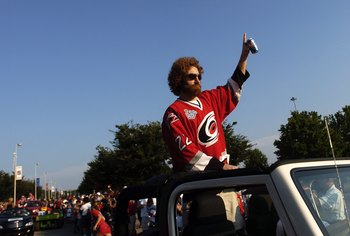 Grant Halverson/Getty Images
It looks like a big red bomb went off on Mike Commodore's face.
Keep Reading