NFL Free Agent Wide Recivers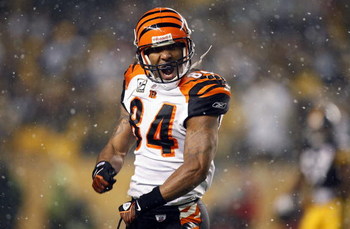 In today's NFL, wide receivers play an important role in most offenses. There are the possession, deep threat, and number one targets. This year is loaded with third slot receivers , and sprinkled with a couple of nice possession receivers.


T.J. Houshmandzadeh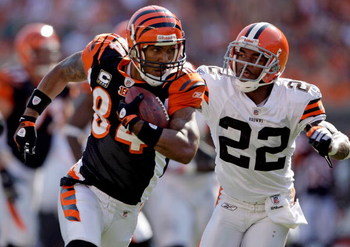 Houshmandzadeh's numbers were low this year, mainly because of issues at quarterback (with Carson Palmer injury), but don't expect his numbers to be like that for a long time, Houshmandzadeh's one of the elites with a lot to offer for any team.
Player Rating: * * * * *
Antonio Bryant
Bryant brought his career from the dead this year, but probably because it was his contract year. I'm expecting him to return to normal this coming season (if he gets a long term contract).
Player Rating * * * *
Lance Moore (RFA)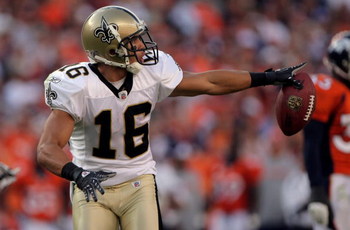 Moore had a breakout year this season with 79 catches, 928 yards, and 10 touchdowns. Moore is a good possession receiver, and knows where to go after he catches the ball. Most likely he will not be signing back with the Saints, and will be a slot receiver for another team next season.
Player Rating* * *
Nate Washington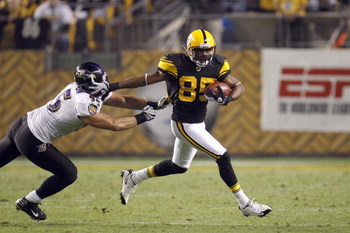 Washington has excellent size and speed, drops too many passes, and will probably never be a No. 1 receiver in this league, but that won't stop many teams from looking at him.
Player Rating* * *
Michael Clayton
We all know Clayton has the potential to be a great receiver in this league. He had an excellent rookie year with 80 catches, 1,193 yards and seven touchdowns. Since then he has played like a backup role player, with his stats slashed in half.
Player Rating * * *
Other Mentionables
Bryant Johnson, 49ers. Age: 28 Player Rating * *
Shaun McDonald, Lions. Age: 28 Player Rating * *
Reggie Williams, Jaguars. Age: 26 Player Rating * *
Amani Toomer, Giants. Age: 34 Player Rating * *
Jabar Gaffney, Patriots. Age: 28 Player Rating * *
Drew Carter, Raiders. Age: 27 Player Rating *
Keep Reading

Carolina Panthers: Like this team?