The NBA offseason is a time when teams can attempt to drastically improve their fortunes.
Not every team is so lucky, though. Some make the wrong moves—or fail to make moves at all—and are left staggering, reeling from an offseason that will haunt them for years.
Seeing as we're in the moratorium period, nothing has technically happened yet, but moves have been committed to. More are left to come as well.
Thus far, these are the five teams whose offseasons will end up haunting them.
Atlanta Hawks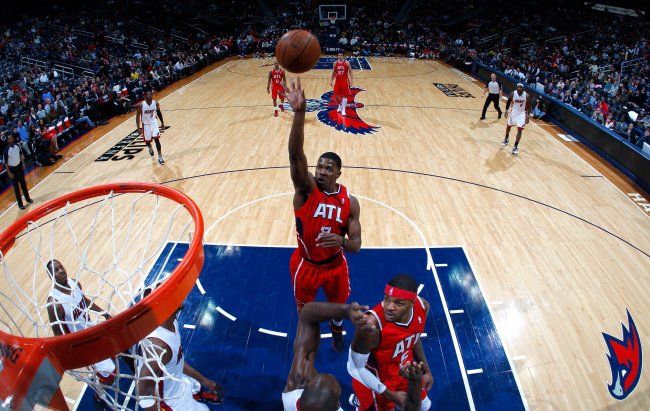 Kevin C. Cox/Getty Images
As a fan of this team, it kills me to put the Atlanta Hawks in a featured spot in this article, but there's a solid chance that the 2012 offseason will haunt the franchise for a little while.
Right now, there's overwhelming optimism because the Hawks are relieved of the albatross that was Joe Johnson's contract, as well as Marvin Williams in general.
However, it's easy to overlook the fact that Johnson is still an All-Star-caliber shooting guard, even if he was an overpaid one. The Hawks dealt him away for essentially nothing but cap space.
This roster is significantly worse than last year's squad because of Johnson's absence. Now the end game, or course, is to add Dwight Howard and possibly Chris Paul as well in next year's offseason.
When has a marquee free agent wanted to come to Atlanta, though? If Dwight isn't a Hawk in the future, these moves don't pay off and the Hawks are no longer a fringe contender.
Of all the teams listed in this article, this is the most conditional because a big free-agent signing in 2013 would validate Danny Ferry's initial moves as the general manager of the Hawks. However, there's no guarantee that will happen, and as a Hawks fan, I've learned that pessimism is usually the safest route.
Dallas Mavericks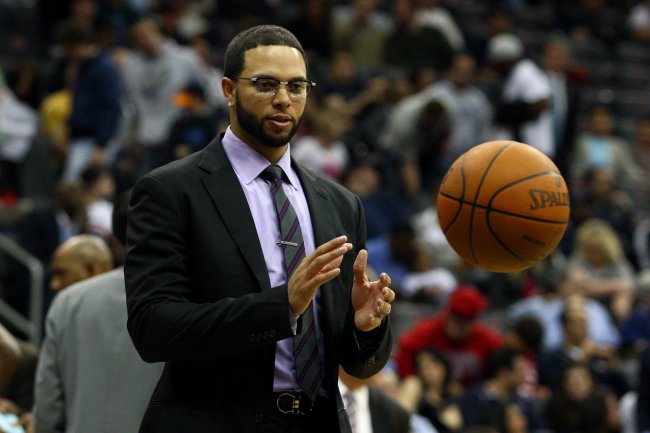 Chris Chambers/Getty Images
The Dallas Mavericks have been spurned by free-agent point guard after free-agent point guard.
Deron Williams was the ultimate prize. Then he committed to the Brooklyn Nets.
Steve Nash was Plan B. Then he was sign-and-traded to the Los Angeles Lakers.
Jason Kidd was Plan C. Then he committed to the New York Knicks.
When you're on Plan D and left with Rodrigue Beaubois as the best floor general on the roster, you're in some serious trouble.
New York Knicks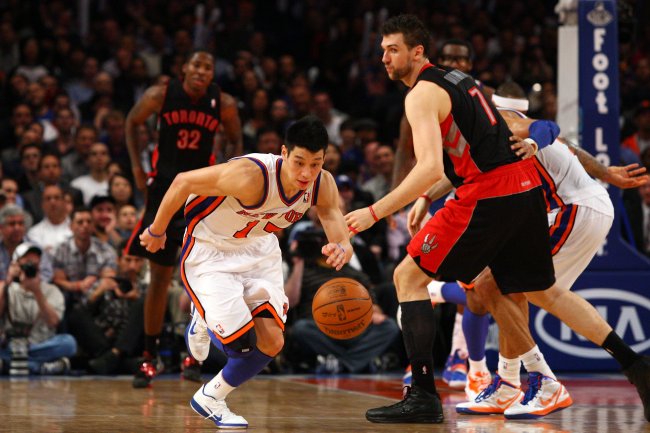 Chris Chambers/Getty Images
The New York Knicks are in a bit of a pickle. As is the case when a baseball player is caught in between the bags, there's no easy solution.
Glen Grunwald and the Knicks brass can choose to let Jeremy Lin walk and sign with the Houston Rockets, accepting the fact that Jason Kidd is the starting point guard for now. That's not particularly intriguing.
Or, the Knicks can match the "poison pill" and accept the financial crippling that will come along with Lin. They'd gain the marketing bonus, but Lin's increased salary in the third year of his contract would make it impossible for N.Y. to add more quality players.
This team wants to compete for a championship, but Lin, Carmelo Anthony, a declining Amar'e Stoudemire and Tyson Chandler can't completely carry the load.
If it wasn't for the "poison pill," the decision would be so much easier.
Orlando Magic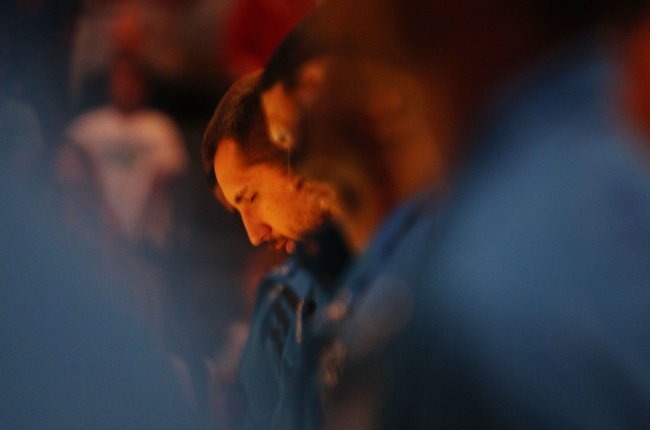 Marc Serota/Getty Images
The Orlando Magic aren't going to be competing for a title this next season, even if Dwight Howard remains with the team before becoming a free agent next summer. The trade sending Ryan Anderson to the New Orleans Hornets for Gustavo Ayon all but ensures that.
It seems as though the Magic are content to enter the rebuilding phase of their franchise's long and winding road that could potentially end up at the top. Right now, ending up at the top seems like a pipe dream.
The inability to deal Howard thus far could leave them with nothing next year. That changes, though, if they can swing a deal in the next few days.
However, the Magic aren't doing a great job of completely committing to rebuilding. If that was the case, Jameer Nelson would be gone as well.
Phoenix Suns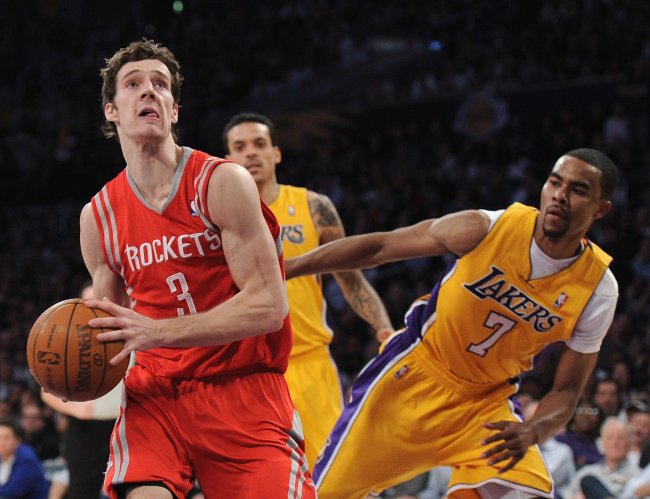 Harry How/Getty Images
The two biggest signings that the Phoenix Suns have made after dealing Steve Nash to the Los Angeles Lakers for four draft picks of minimal value have both been ripe with question marks.
Goran Dragic is the prized addition at point guard, but he's only in possession of a very small number of starts. The potential is there, and he was sensational during his brief time in a starting role, but the Suns are assuming that he'll be able to remain successful for a long period of time.
Although the assumption seems safe, we all know how the saying about assumptions goes.
Moreover, Dragic's signing hinders the development of Kendall Marshall, the Suns' top draft pick at the end of June. Marshall was one of the more NBA-ready players in the draft class, but the money Dragic commands will force the left-handed rookie to the bench.
Lance Blanks also committed to signing Michael Beasley. This would seem like a better move if we were back in time a few years, but Beasley might be running out of chances.
He's still got a lot of potential, but his attitude has left him undeveloped and risky as a free-agent signing.