Did An ESPN Anchor Need To Apologize For An Astros "Trailer Park Day" Joke?
Use your ← → (arrow) keys to browse more stories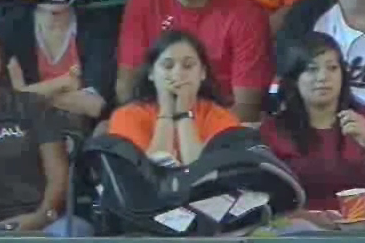 Car seats are used to safely secure children inside of automobiles. They are not baseball gloves and should not be used for such a purpose. When SportsCenter showed the highlight of a Houston Astros fan attempting to utilize such a device for exactly that, an exasperated Bram Weinstein asked, "Is it Trailer Park Day?"