Detroit Pistons: 6 Players to Watch in the Summer League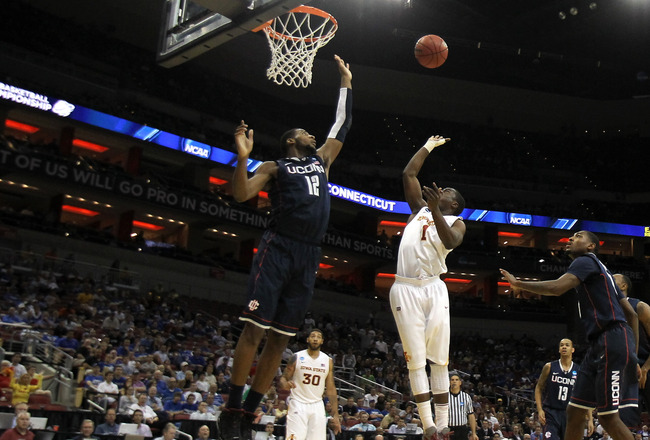 Jonathan Daniel/Getty Images
After months of trade and draft speculation for the Detroit Pistons, we finally will get to see some meaningful basketball.
Well, sort of.
The Pistons kick off their Summer League play starting today in Orlando against Utah.
While some of the team's best players won't be there, all of the youngest players will be there.
Included on this roster are all of the Pistons' draft choices from this year and last.
While we won't yet get a glimpse of our new Ukrainian big man or Corey Maggette, there are enough guys on this team that bear watching.
Here are the six players I will be watching closest this summer.
Andre Drummond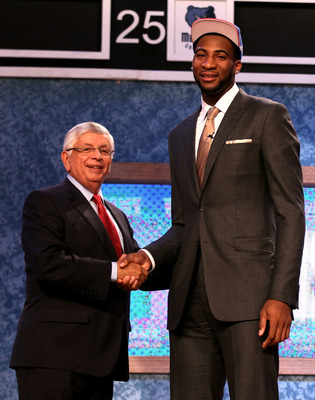 Elsa/Getty Images
All eyes are certain to be on the Pistons' first round pick.
In fact, Drummond might be the most anticipated rookie to play for the Pistons since, well, we won't go there.
A lot has been made about Drummond, and this will be our first time seeing him in action for Detroit.
However, fans will need to temper their expectations some.
Drummond has not been properly coached for some time, and his extremely raw game will probably appear even more raw in this context.
That being said, I would like to see a few things out of him.
First, I don't want to see tentativeness or timidness in the paint. If a ball comes off the rim, I want Drummond seeking out contact.
Second, I want him to finish plays strong. If he gets a nice dish down low, I don't want him to retreat, I want him to attack. Stuff the ball with authority and try to break the rim.
Third, I want to see consistent effort.
Too often during his days in Connecticut, Drummond would go long stretches where I wasn't sure if he was still on the court.
I want him to protect the rim and announce his presence. We have had enough big guys that play like little guys. I want Drummond to play like the big guy he is, and I want to see that this week.
Kyle Singler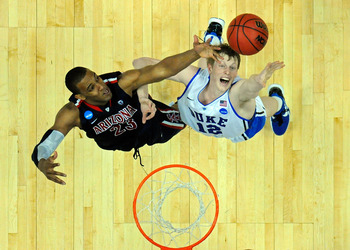 Kevork Djansezian/Getty Images
The last we saw Singler, he was a scrappy upperclassman at Duke.
Some have said he lacks the physical tools to become a good professional ball player.
They question his quickness, strength, and overall position in the NBA.
Can he guard small forwards that are certain to be quicker than him?
In Summer League play, I want to see Singler showing the intangibles that led Detroit to draft him last year.
I want to see hustle, leadership and smart play.
More than anything, I want to see him make some of the weaker players on this roster expendable.
Kim English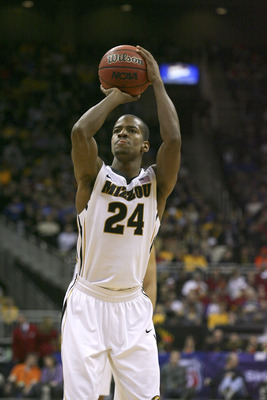 Ed Zurga/Getty Images
Little is known about English for many Detroit fans.
He played for a very good Missouri team, but they were upset early in the NCAA Tournament and even before that he was somewhat overshadowed by Marcus Denmon.
But English is a very good player, and I want to see what he can do.
More than anything, I want to see that he can shoot and defend.
The book on English is that he is a great shooter with solid size, but he is a below-average athlete.
Those same things were said about Arron Afflalo a few years ago, and now he is a valuable member of the Denver Nuggets.
If English can develop into that type of player, I think we all would be happy.
Khris Middleton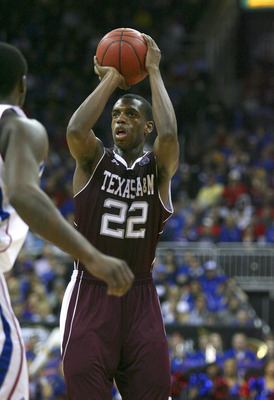 Ed Zurga/Getty Images
Middleton keeps getting compared to Kevin Durant, which in itself is enough reason to want to watch the guy.
I've got much lower expectations to say the least when it comes to the swingman.
Most importantly, I want to see how he holds up against some of the bigger small forwards.
I also want to know if he has the potential to play a backup role at shooting guard.
Middleton is long, but skinny, and I want to see how he does against some good competition.
Brandon Knight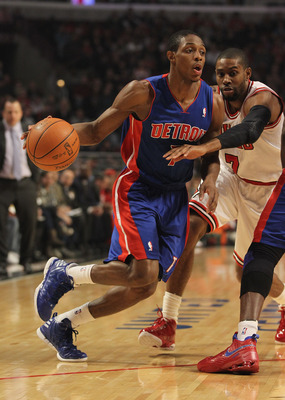 Jonathan Daniel/Getty Images
There have been rumors that Knight has put on 10-15 pounds of muscle in the off-season, and I want to see how he looks.
I also want to see him facilitate the ball a little better.
He showed some flashes as a rookie, but I want to see that he can take that next step and become a good distributor.
Austin Daye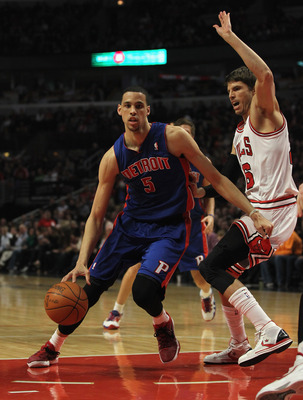 Jonathan Daniel/Getty Images
It seems like every year I keep waiting for Austin Daye to show me something. And every year, he disappoints.
I'm officially over it.
The reason he is on this list, however, goes to where Detroit's front office is at.
If Daye gets extended minutes, it will be exclusively to boost his trade value. If he doesn't, then they are content to just banish him to the bench for another year.
Those really are the only things we can take from their inclusion of Daye on this roster.
I hope either one of two things happens.
One, I hope he plays great and ends up getting dealt within the month. Or two, I hope he gets outplayed by Middleton and Singler, and Detroit is content to deal him for a truck of Twinkees.
Keep Reading

Detroit Pistons: Like this team?