5 Things WWE Could Do with Randy Orton When He Returns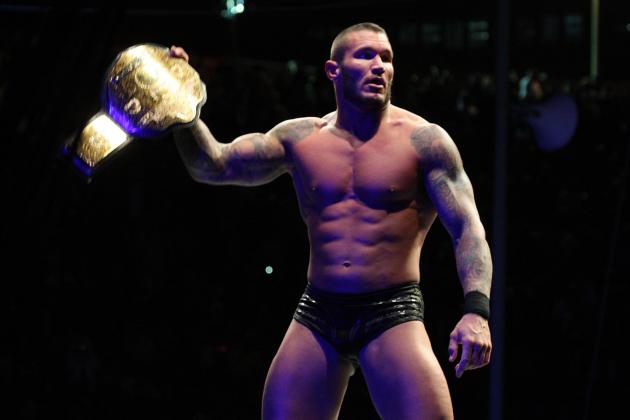 Gallo Images/Getty Images

Randy Orton should be making his return to WWE in three weeks' time after his recent 60-day suspension.
Since it was announced that he'd violated WWE's Wellness Policy for a second time, there's been speculation all over the Internet from fans about what will happen when he returns.
In this article, I'm going to suggest five possible options that WWE could use when Orton returns.
As with every column, these suggestions are just my opinion, which doesn't make them right or wrong.
Feel free to leave your own suggestions about what to do with Orton when he returns in the comments section below.
So, in no particular order, let's get to my suggestions.
Begin Slideshow

»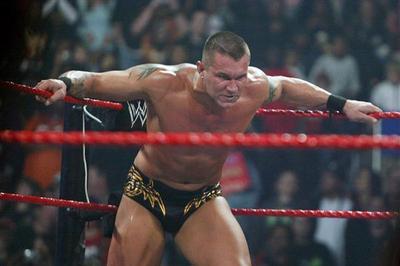 Image courtesy of guysnation.com
Although I think that Orton's in-ring work is more fluid and natural as a babyface, his current character doesn't really work all that well as a babyface.
Sure, he gets a great reaction from the crowd when he comes out to the ring, but so does Daniel Bryan and he's a heel, so I don't think that's relevant.
Orton is one of the most talented athletes on the roster and probably one of the best wrestlers in the world.
He's openly acknowledged on Twitter recently that he'd prefer to turn heel on his return.
"@EricCullum: @RandyOrton So when you come back now will you be a heel because of the suspension? #AgeofOrton #heelorton" We can only Pray

— Randy Orton (@RandyOrton) June 7, 2012
If Orton feels that he's better suited playing a heel, then I say go for it!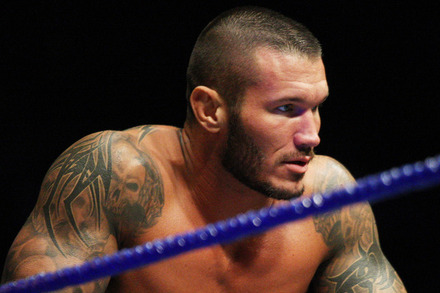 Image courtesy of buzzbox.com
In June, shortly after his suspension, 411mania.com reported (via Wrestling Observer Newsletter) that:
Randy Orton's reaction to his Wellness suspension has caught the ire of Vince McMahon. McMahon is said to be furious with Orton, who has been "outspokenly indifferent" to the suspension. A source in the company says Orton was quickly suspended so that he could come back in time for Summerslam, but that something has happened that pissed McMahon off. This has reportedly turned into a discussion of Orton not being brought back at all.
Vince McMahon comes across as someone who wants to prove that nobody is bigger than his company.
Granted, Orton is only part of the way through a massive 10-year deal, but Vince could always leave him on the shelf to prove that, although Orton is a huge star, he isn't bigger than the WWE.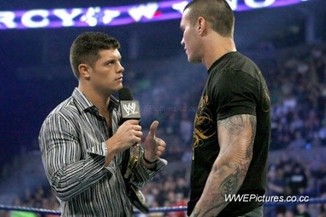 Image courtesy of wwepictures.co.cc
It's become painfully clear that WWE is short of credible main-event level talents.
The only way to build new main-eventers is to have an established character work with them and put them over.
Now, putting them over doesn't necessarily mean they have to win the feud, it just means they have to give as good as they get and make the feud competitive.
It's been widely speculated that Chris Jericho will be leaving the WWE later this summer to tour and promote the new Fozzy record.
Jericho is known for putting over other talents because he realises that in order for the wrestling business to keep going, they need to build new stars.
Why not have Randy Orton do what Jericho's done for years?
By showing that he can elevate mid-carders, Orton might just remind Vince McMahon how valuable he is.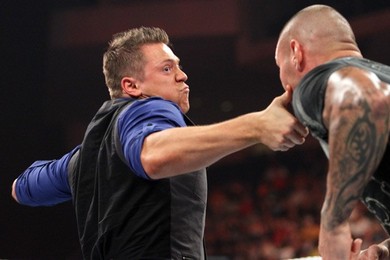 Image courtesy of catchfan.com
Orton took The Miz out in the same week that he was suspended.
It served a purpose in that WWE needed a way to write Miz off TV while he was shooting the latest Marine movie for WWE Films.
Before he went to shoot the movie, Miz struggled to get any decent TV time, so feuding with Randy Orton for taking him out of action would make sense.
It would also allow Miz to make one hell of an impact when he gets back to TV.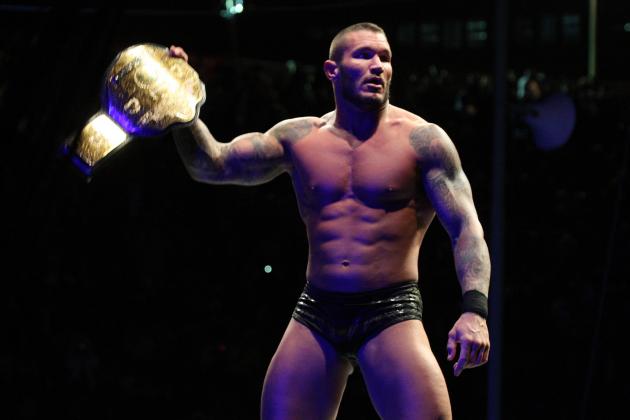 Gallo Images/Getty Images

The most likely scenario for Orton when he gets back is that he'll be put straight into the title picture on Smackdown.
To be honest, Smackdown's roster is lacking star power right now and Orton will be needed to fill that void.
In my opinion, Alberto del Rio just doesn't cut it at the main-event level, and there's nobody else on the Smackdown roster right now who can be considered a credible opponent for Sheamus.
It's true that there are wrestlers like Ziggler, Rhodes and Barrett on the Smackdown roster, but they've never been given enough of a sustained push to the point where casual fans believe they can beat the champion.
Whether he returns as a babyface or a heel, WWE needs Randy Orton to give the Smackdown main event a little more credibility.