How WWE Ruined Brock Lesnar's Return to the Ring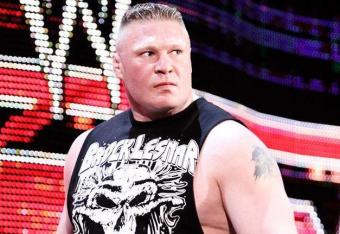 Courtesy: WWE.com

Brock Lesnar will soon make his triumphant return to WWE television, as the build toward a likely SummerSlam encounter with Triple H begins. There's plenty of work to do in order to rebuild his character after a disappointing comeback, however.
Lesnar first showed up on Raw the night after WrestleMania, basically taking the torch from exiting superstars Shawn Michaels, Undertaker and The Rock in order to keep a high-profile presence in the mix to help ratings.
The former UFC champion got a huge reaction from the crowd and attacked John Cena to make his intentions clear. The pair followed it up the next week with a memorable brawl that cleared the locker room and left Cena bloody, a throwback moment to previous eras.
After that terrific start, things started to go downhill.
For whatever reason, Lesnar started cutting a lot of promos, which isn't his strong suit, to say the least. Making matters worse, he was often stuck in conversations with John Laurinaitis.
The combination of two guys who aren't exactly known for their mic work made for plenty of cringe-worthy segments during the weeks leading up to Extreme Rules, where Lesnar was going to face Cena.
It's still unclear why they put him in so many no-win situations.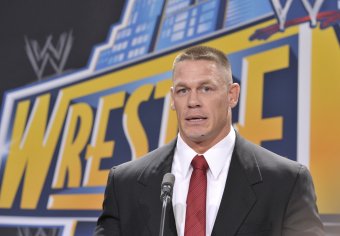 Michael N. Todaro/Getty Images
Thankfully, those finally came to an end. By the time the pay-per-view started, the crowd reaction for Lesnar had already dropped off considerably due to those promos, and any remaining momentum he had was lost in the match.
Not only did Cena defeat Lesnar, he did so in typical "Super Cena" fashion by enduring a beating and still mustering enough energy to pull out the victory. Although it was a pretty good match overall, it's one the WWE Universe has seen many times before.
In other words, the more things change, the more they stay the same.
Lesnar was built into a powerhouse in the time between his return and the match, and that still wasn't enough for him to take out Cena. That begs the question, what was the point?
The biggest problem was Lesnar's limited schedule. He was never expected to appear on a weekly basis like normal superstars, which meant the creative team had to develop a way to write him off television just weeks after bringing him back.
How would you grade Lesnar's return to this point?
There were better options than making him lose to Cena, though. He could have just as easily beat Cena and "quit" under the premise that there clearly wasn't anybody who was capable of beating him, still leaving the door open for the Triple H match.
That would have kept Lesnar's credibility at a high level for whenever he decided to return. Now all people will remember is him losing to Cena and some nonsensical promos for Paul Heyman about how important his client is after just losing a huge match.
It's those types of flaws that will force Lesnar to re-establish himself upon returning instead of getting the instant respect he did from the crowd the first time around. Bringing back Heyman to do the talking for him was the right move, but not a saving grace by any means.
Looking ahead, Lesnar is scheduled to return at the 1,000th episode of Raw on July 23. At that point, he will respond to Triple H's SummerSlam challenge, and it's hard to imagine a scenario where he doesn't eventually accept it.
Since he's only working certain events, the WWE can't afford for him to miss one of the biggest ones of the year. It's also important he starts moving in a positive direction once again after failing to leave his mark a few months ago.
Who would win the proposed SummerSlam match?
Luckily, Triple H has been more willing to help elevate other talent since taking more of a corporate role. The WWE Universe has seen it at WrestleMania with Undertaker and will likely see it again at SummerSlam with Lesnar.
It would have been a more compelling match if Lesnar already had a victory over Cena under his belt and was aiming to take down another legend, but that's obviously not possible.
Instead, he really needs a win more than ever. Another loss would put his return on the brink of being a complete bust and would be a major surprise given all the hype surrounding him. That's why he's facing Triple H, who can afford the loss, and not somebody like CM Punk or Daniel Bryan.
The job to make Lesnar's stock rise became a lot more difficult after his shaky return. He must start making up ground quickly, starting in two weeks.
All told, so far, not so good.
This article is
What is the duplicate article?
Why is this article offensive?
Where is this article plagiarized from?
Why is this article poorly edited?