14 Questions We'd Love to Ask Pete Rose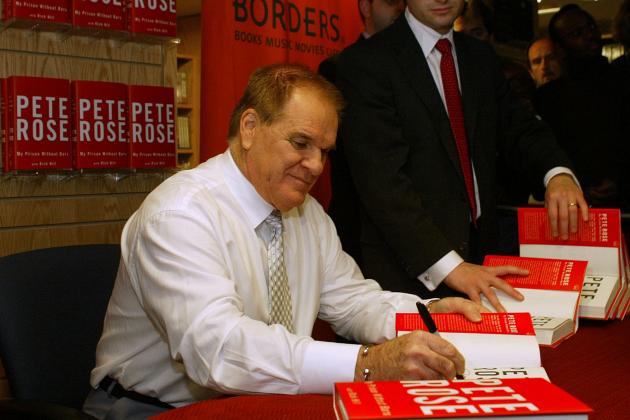 Joe Kohen/Getty Images

It's been over 20 years since Pete Rose was banned from the game of baseball, and over 25 since he last played in a major league game. Nonetheless, he remains a controversial figure.
People either seem to love him or hate him. Some feel that he tarnished the game through betting on baseball; others consider that far more minor than the steroid issues and accept him for the all-time great that he is.
All controversy aside, what would be the best questions to ask Rose? This isn't to get prepared for an interview or put him on the spot, but simply questions fans may have.
I chose 14 questions in honor of his uniform number; I'm sure others have many more questions than these, though I tried to stick with less traditional ones.
Begin Slideshow

»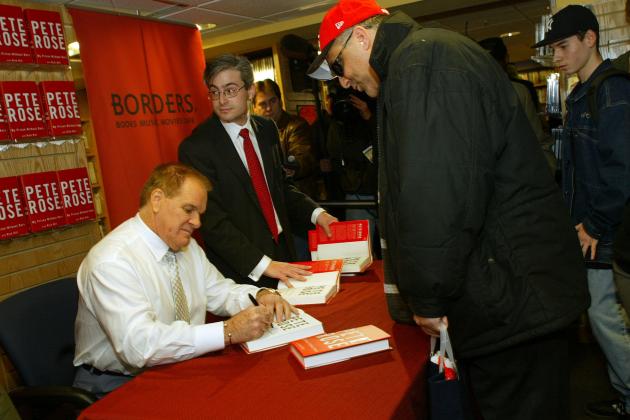 Joe Kohen/Getty Images

This question to start off may seem boring, but keep in mind that Rose played amateur baseball his senior year of high school, and since it was before the MLB draft, he could have very well fallen into oblivion.
Would he have played college baseball? What else might he have done? It's the kind of question that really gets into who a person is rather than just asking what they felt when x or y happened.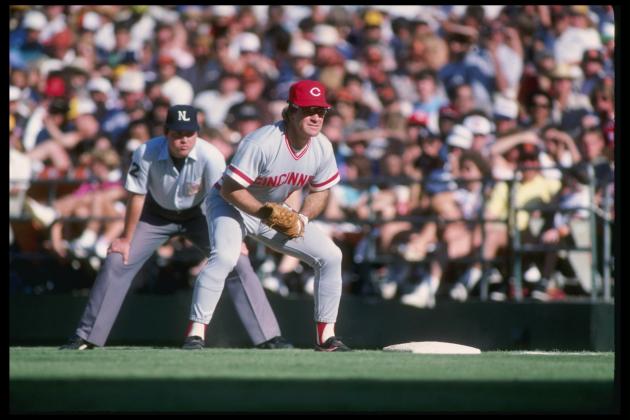 Stephen Dunn/Getty Images

Pete Rose's nickname came extremely early in his career. I've read more than one story on where it started, but it occurred against the Yankees, as Ford and Mantle have been credited with making the nickname.
How did he feel about getting such a nickname before even making his MLB debut? Getting named that early in a career can be a double-edged sword. Which was the version he first heard, and how has he felt about the nickname, both then and now?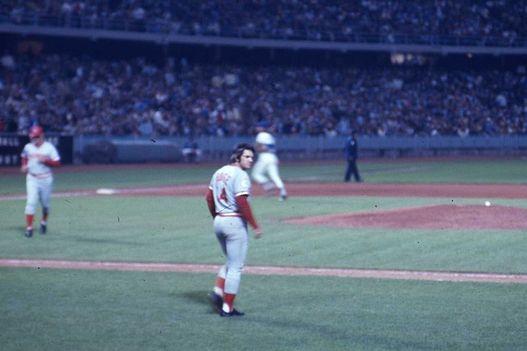 For all the hits Pete Rose had, he started 0-for-11 in his career. His first hit didn't come until his fourth game, when he hit a triple.
Sure, I just said that I don't like asking those questions about how something feels, but the fact that he got mired in a cold streak so quickly, yet was able to break out of it and have such a career, is something worth digging deeper into.
Source: Waiting For Next Year
The Rose-Fosse collision in the 1970 All-Star Game is not only one of the most memorable All-Star moments, but it helped to define Rose's persona as someone who would hustle no matter what the situation was.
We know that it was a clean, yet tough play, but Fosse denies the further backstory of the two spending the night before the game together. Is it an element of bitterness, or was there really nothing beyond one simple hard-nosed play?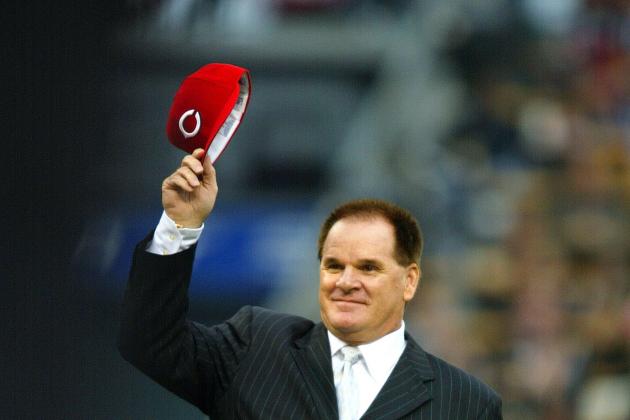 Donald Miralle/Getty Images

In a sense, Pete Rose is easily the greatest utility player of all time. He saw substantial playing time at first base, second base, third base, left field and right field.
Would he have preferred just to stay in one position? Clearly he kept moving because he wanted to help the team win, but at the same time staying in one spot may have helped with stability, and his hitting could have been even better as a result.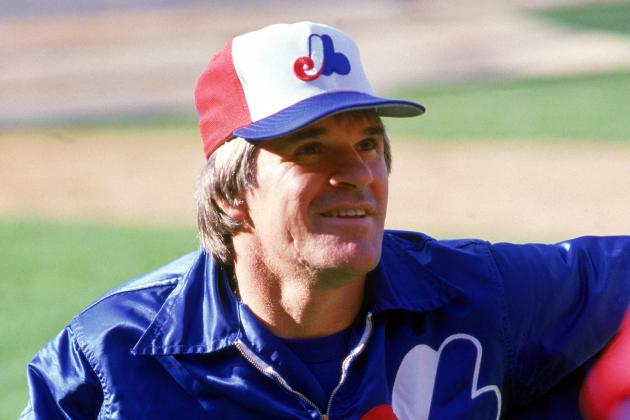 Rick Stewart/Getty Images

Everyone remembers Pete Rose's time as a member of the Phillies and Reds, but no one seems to remember that he spent half a year in Montreal in 1984.
It's such a simple question, yet it's a question he has probably rarely been asked, if at all. He didn't play great there, but he wasn't too bad, and it would be interesting to see if he felt the same way about Montreal that he did for another team.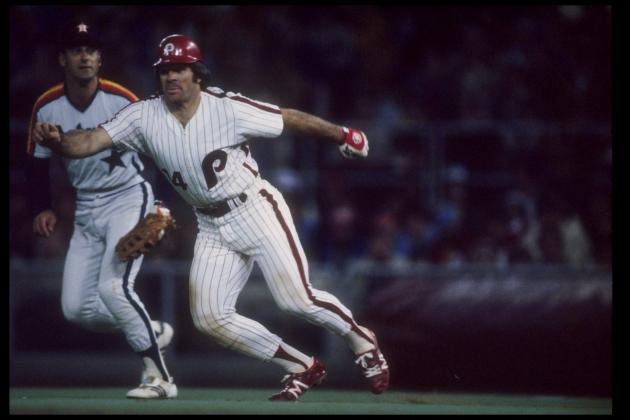 Getty Images/Getty Images

Pete Rose had five great years with the Phillies, and was able to win a World Series ring with them in 1980. However, with the way the 1983 season went, the two sides split on bad terms, which led to him being an Expo.
I presume that he enjoyed his time there looking back on it, but it would be more helpful to simply ask him firsthand. Maybe it wasn't quite as great as it was made out to be.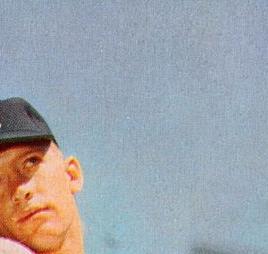 It's easy to forget that two of the all-time greats, Willie Mays and Mickey Mantle, were banned by Bowie Kuhn in 1983 since they took jobs as casino greeters. Just for being in a casino and near gambling, they got banned.
Certainly Rose's gambling was a much stronger issue, and if Mantle or Mays could get banned, Rose could be as well. That had to have weighed on his mind as he was gambling in the 1980s.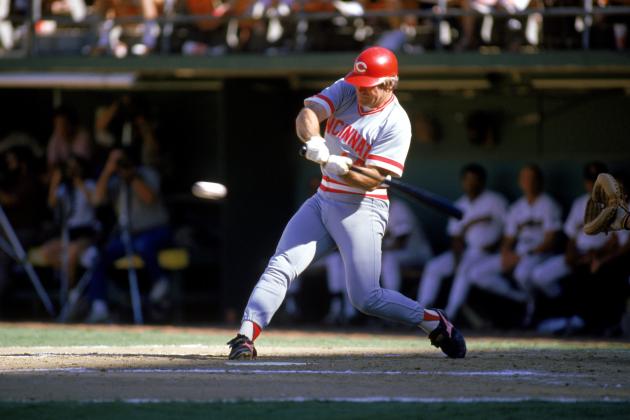 Stephen Dunn/Getty Images

For a guy who has such a myriad of accomplishments over his baseball career yet is not in the Hall of Fame, this question makes sense to ask. More accurately, I'd be curious if his answer is something individual or team-based.
Would he say that it was becoming all-time hits leader, or his MVP win? Perhaps it would be his three World Series rings, or it may even be as simple as having the opportunity to manage after his career ended.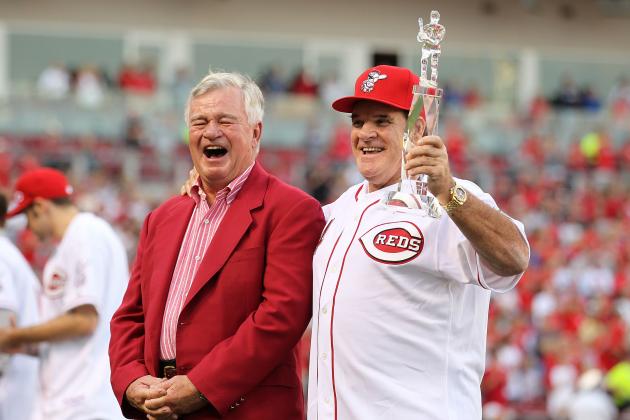 Andy Lyons/Getty Images

This is a very loaded question, and one that I would be reluctant to ask, even though it is certainly a valid question. Is he still mad at Bart Giamatti, or the BBWAA, or any of them?
After his ban, he was at least given a concession that he could apply for reinstatement by Giamatti, and if he would have problems with anyone, it would be Fay Vincent or Bud Selig for not acting on a reinstatement.
Ill will is perhaps not the best wording for the question, but if he harbored none, it could certainly help his image.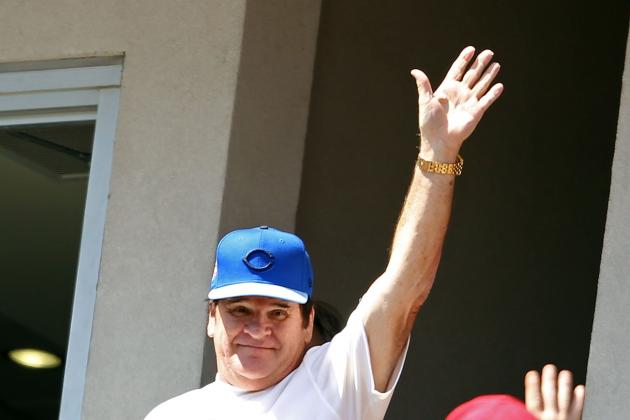 Andy Lyons/Getty Images

On the surface, this sounds like a stupid question. Rose played most of his career in Cincinnati, and he's one of the faces of that franchise, especially during the Big Red Machine years.
However, with the Reds cap comes the reminder of his betting on baseball and everything he had to deal with. Heading into the Hall as a Philly might distance that somewhat, and it wouldn't be the first time someone went into the Hall on a team they didn't play the longest for.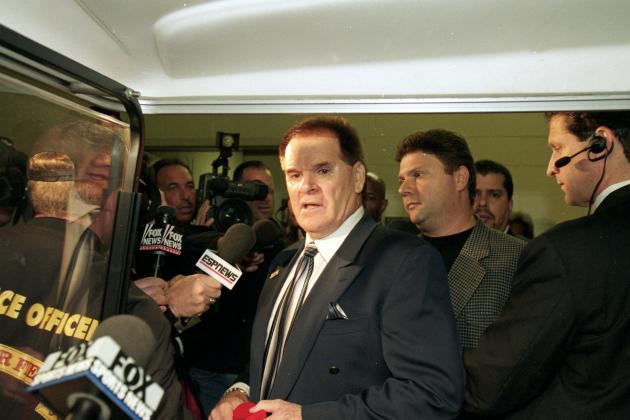 Ezra Shaw/Getty Images

If I were to ask a group of casual baseball fans about scandals involving gambling, I'm sure a good number of them would throw the Black Sox Scandal and Pete Rose up, not necessarily one and two, but hand-in-hand.
I don't know how the two can be compared, and I'm sure Rose would say the same thing I'm about to. The Black Sox threw away games for money; Rose's gambling was independent of his playing.
Calling it "the worst thing a ballplayer can do in terms of damaging the integrity of the game" says that they don't know of the 1919 scandal.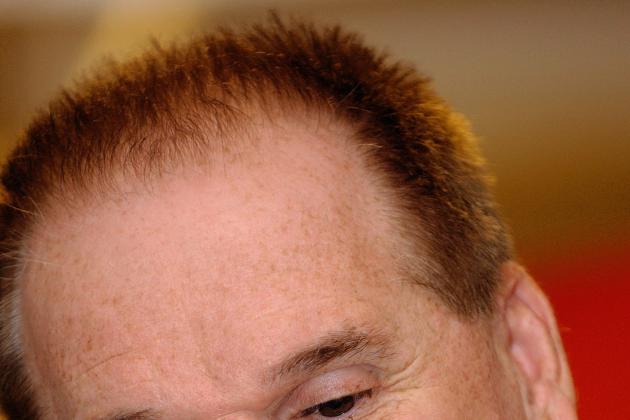 Stephen Chernin/Getty Images

Given what Pete Rose has been through, he's naturally going to have a lot of regrets. However, what stands out above all the others could be a surprise.
Is it the betting itself, the fact that he took a long time to admit to it, or something else involving the situation entirely? It's a difficult situation, and it would be interesting to see where his mindset was.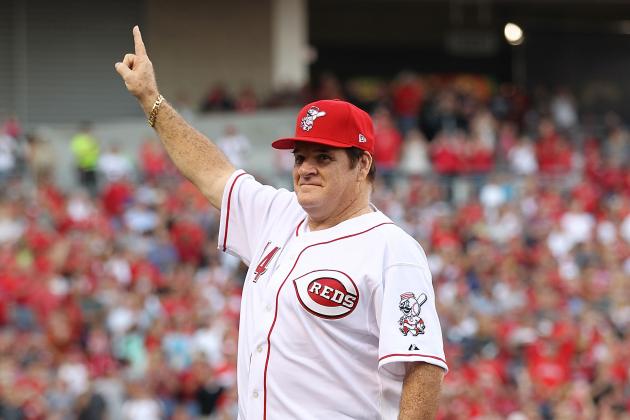 Andy Lyons/Getty Images

We all know what his answer would be to this, but nonetheless it is certainly something to bring up. A follow-up to this, which would perhaps be more important, would be whether the gambling or the steroid use is worse.
As bad as the betting may have been, it wasn't directly attacking the integrity of the game like performance-enhancing drugs did, and while I'm sure many don't want to re-open the issue, with many steroid users popping up on the ballot, perhaps it's time to.